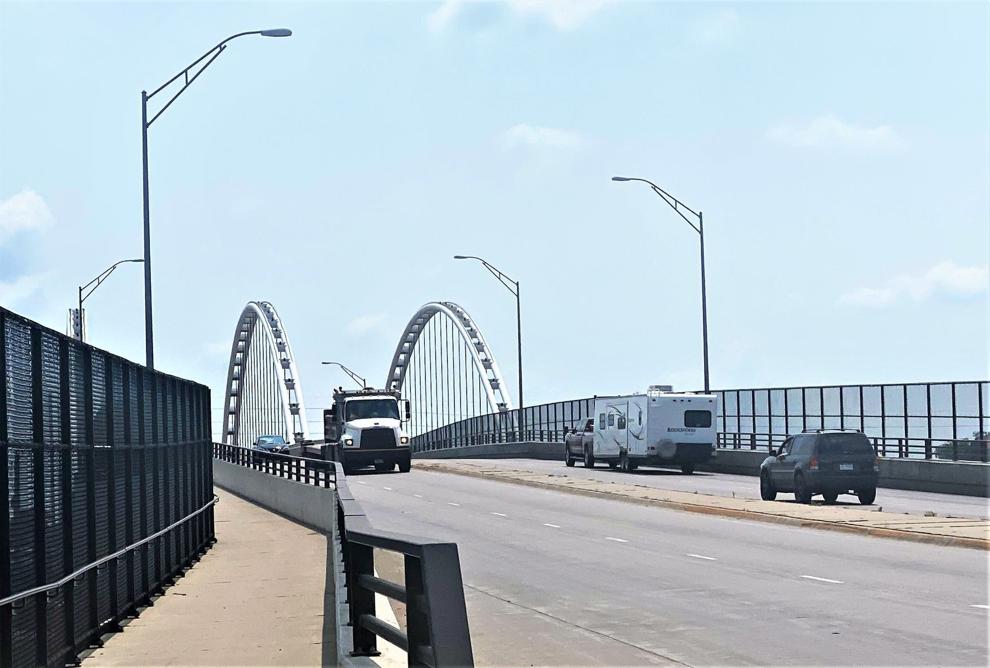 Soon, any driver traveling in or out of town on 33rd Avenue will notice new and improved lighting on the viaduct, according to City of Columbus staff.
During Columbus City Council's Monday night meeting, the council members approved $125,000 for the plans, cost estimation and specifications for the 33rd Avenue viaduct lighting project. The vote also allowed for this enterprise to be put up for bid.
City Engineer Richard Bogus said in a publicly available memo to council that current lighting has created poor aesthetics. He cited hail and ice damage, as well as road salt causing the issue.
The work will include replacing those damages and provide multi-colored and functional LEDs. This will provide better aesthetics for drivers and lower operating costs, Bogus said.
Second Ward City Council Member Rich Jablonski asked if this project is a matter of only fixing some of the issues with the lighting. City Administrator Tara Vasicek said this undertaking will include new lighting as the current viaduct doesn't have LEDs.
"It hasn't been functioning well," Vasicek said.
The lighting operation, electrical costs and maintenance are the responsibility of the City, according to an agreement between the Nebraska Department of Transportation (NDOT) and the City of Columbus.
Prochaska & Associates – a consultant on the project – has submitted the plans to NDOT and Union Pacific Railroad for approval.
Also during the meeting, the council approved a bid of $60,431.25 from Gehring Construction & Ready Mix Co. for the concrete replacement program. Gehring – which was one of three companies to submit a bid - will replace concrete paving on Morton Road and 26th and 51st avenues.
Gehring Construction's bid was the lowest one that was submitted. 
According to Public Works Director Chuck Sliva, those three sites will be funded from this year's amended budget that allowed the City to use $100,000 toward the street panel replacement program.
Morton Road will consist of around 260 yards of new concrete, 26th Avenue will be for 319 yards and 51st Avenue will be about 227 yards. 
The project can start now following the the council's approval.
Meanwhile, the City Council OK'd CMR Holdings' application for the preliminary plat of Eagleview 2nd Subdivision. This addition consists of 14 residential lots north of 53rd Street and east of 33rd Avenue. One lot will be used as a devoted accessway to the subdivision.
Additionally, an Eagleview property storm water treatment and detention facility will be constructed as part of the project. It will have a dedicated drainage easement from the subdivision.