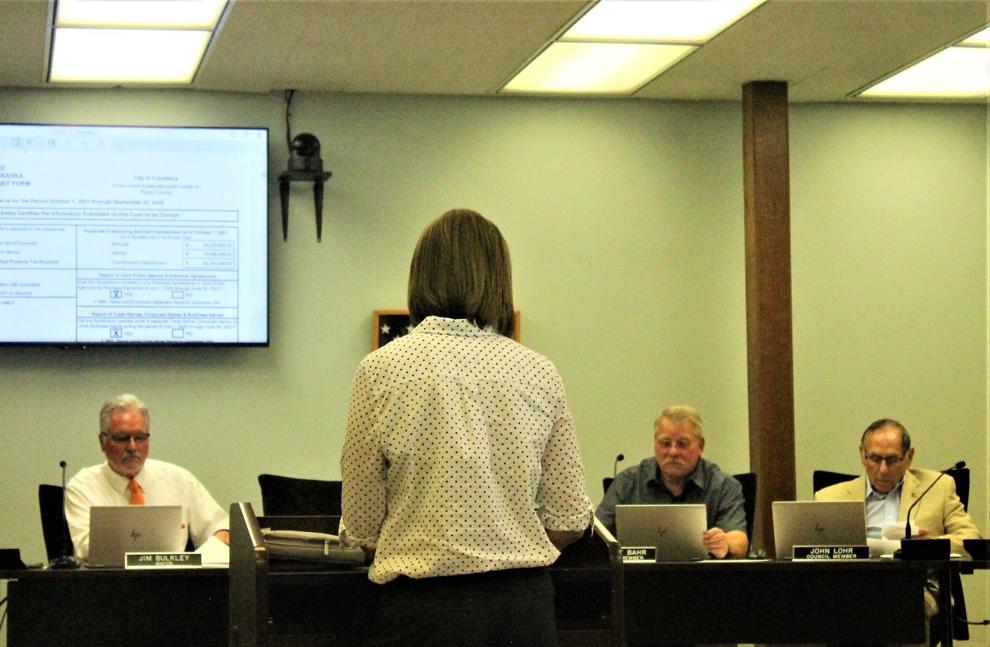 Editor's note: This story first published in the Sept. 9, 2021, edition of The Columbus Telegram. Do you enjoy staying up-to-date about local happenings and would prefer to get your news sooner than later? Do your part and help support community journalism by supporting the journalists who also call Nebraska home. Get a digital subscription for cheap by visiting https://bit.ly/3vO8TR7. Don't wait!
The City of Columbus tax levy is set to remain steady and more funds earmarked for capital improvements for the 2021-22 fiscal year.
At its Tuesday night meeting, the Columbus City Council OK'd the first reading of the new fiscal year budget; it will be read one more time before final approval. 
According to a memo by Finance Director Heather Lindsley, the budget would include receipts of $101,318,093; property taxes of $5,918,357; and expenditures of $126,991,931. Meanwhile, $45,483,150 would go toward capital items.
In comparison to last year's budget, the expenditures were $102,694,150 while capital items were $30,995,400, according to Lindsley's memo.
During a public hearing for the budget Tuesday night, City Administrator Tara Vasicek said the increased numbers come down to capital improvement projects. 
Columbus Community Building and Charlie Louis Fire Station's addition and renovation are mostly responsible for the hiked amount as they are listed as $8,400,000 and $1,576,350, respectively.
Although voters passed a $10-million bond last year for the community building project, Mayor Jim Bulkley said the $8.4 million is what the City anticipates to be allocated for the building this year with another portion being earmarked next year.
The proposed budget will also not see an increased levy rate. The rate is currently at .315186 per $100 of assessed valuation.
Also during the hearing, First Ward Council Member Charlie Bahr asked Vasicek about developing a downtown business development district. The district would allow downtown business owners take ownership in improving and enhancing that area of Columbus, Bulkley said. 
Vasicek said the Downtown Improvement District Board – which consists of downtown property and business owners - would have to OK a downtown business development district. If approved, the Board would make a recommendation to City Council which then would be voted on by the council members.
After that approval, Vasicek said she would work with the Board on creating the parameters for the funds. The Board would also be responsible for creating a budget of the money coming from the downtown development district. The money would be included in the City's budget, Vasicek said.
Vasicek said the downtown at large has been an ongoing topic between property and business owners and the City.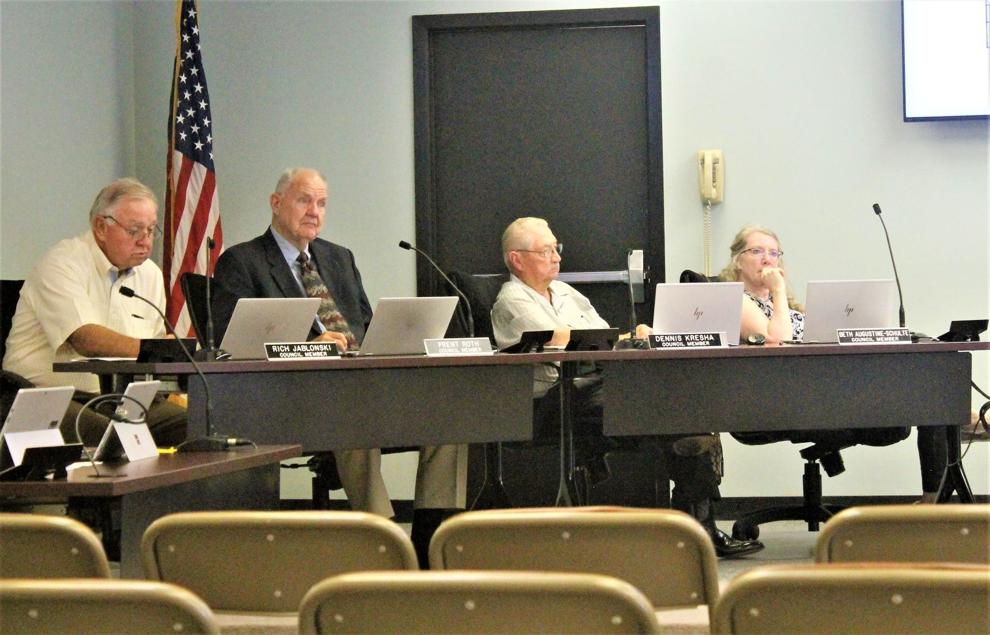 Previously, the City sent letters and a survey to downtown property owners. Although there was discussion about how to move forward, Vasicek said the response came down to wanting to see "the City come to the table with an investment, specifically downtown."
Vasicek said she believes the City has done that with new crosswalk signals and sidewalk and street improvements. Additionally, thanks to voter approval, the new Columbus Police Department station is able to remain downtown.
"I feel like we've done that in a big way," Vasicek said.
However, Vasicek noted the most common negative attribute given to the downtown is its lack of parking.
The proposed budget hopes to remedy that with $200,000 going toward that improvement. The funds could be used to build a hard surface for the parking lots near the Union Pacific Railroad on 12th Street, Vasicek said. Additionally, fencing could be built along the tracks, she added.
Council President and First Ward Council Member Beth Augustine-Schulte asked if that project was completed, would there also be discussions about revitalizing some of the buildings nearby. She said some of them look "rugged" and may deter a family from utilizing the lot.
Vasicek said while she agrees that structures could have improvements, the City received a downtown revitalization grant that created $700,000 in investments in downtown Columbus to help with façade, sidewalks and code enhancements – which would include safety improvements. The funds have been used but Vasicek said the City is eligible to receive more money which can go toward similar renovations near the Union Pacific parking lot.
However, Bahr said he felt parking isn't too bad of an issue. He said whenever he's needed to be in the area, he's able to find a space without needing to walk too far.
Bulkley replied that the parking issue is more of a matter of convenience.
"I've been approach by a couple of the salon owners," Bulkley said. "For example, their customers don't care to get their hair done and have to walk three blocks.
"So I think a lot of it is convenient. The point would be if we could establish some alternatives, those who aren't going to the salon (could) park somewhere else. Then some of the places are open up in front of the store. Those could be more convenient-type like locations."
Bulkley said while the Union Pacific lots could be considered suitable, the community feedback has said the area is "a little grungy" and not well-lit. As an alternative, folks have asked for them to be paved and have better lighting.