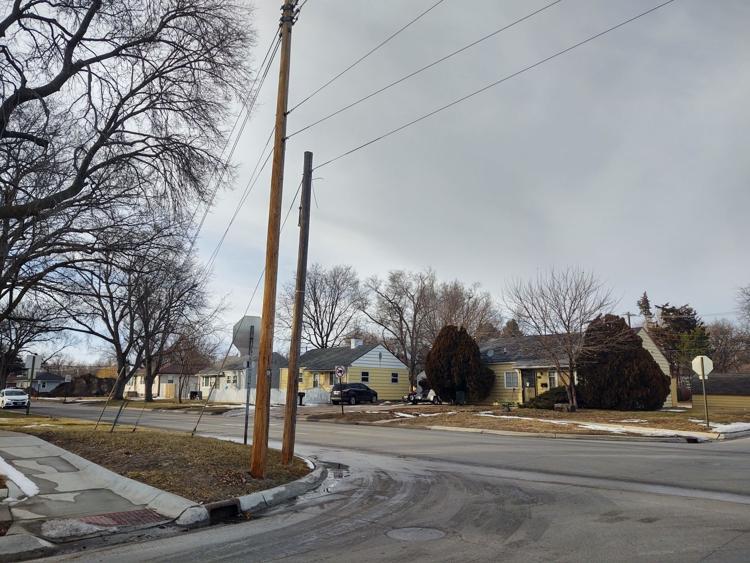 The Columbus City Council will consider a step toward 8th Street improvements following results of a South Mobility Study conducted last year.
The purpose of the study is to evaluate potential improvements to "safely and efficiently" move vehicle and pedestrian traffic, according to the final report.
The City is planning to add stop signs, remove some left turn lanes and add others along 8th Street, based on recommendations from the study, City Planner Trevor Harlow said. There is no schedule yet for the improvements.
But there would need to be City Council approval, Harlow said, adding that these steps cost almost nothing.
On Jan. 18, the Council will consider the following four recommendations:
At 27th Avenue and 8th Street, to remove the westbound exclusive left-hand turn lane on 8th Street.
At 18th Avenue and 8th Street, to remove the eastbound and westbound exclusive left-hand turn lanes on 8th Street.
At 12th Avenue and 8th Street, to restripe the northbound and southbound approaches to provide left-hand turn lanes as well as add left-hand turn arrows.
At 3rd Avenue and 8th Street, to add stop signs and stop ahead signs on the eastbound and westbound approaches, making it a four-way stop.
"On 27th and 18th, there's a couple left turn lanes there that don't really see the usage that deems necessary (to keep) them," Harlow said.
On 12th Avenue, residents already turn left as if there is a left-turn lane there, he added, so the restriping is to help traffic flow better. 
"There were the main alternatives … those big project-type stuff. None of those were recommended to be immediate action or even need to happen," Harlow said.
The main alternatives included mini-roundabouts, widening intersections and two parallel one-way streets. These options all had estimated costs of over $1 million.
However, he said the plan provided a recommendation if more improvements are needed down the road and the City has to take action beyond the restriping.
"The alternative one that was for mini-roundabouts is the study team's ultimate long-term recommendation," Harlow added. Mini-roundabouts would reduce speed in a way that keeps people moving, unlike stop signs.
Basically, if traffic gets bad down around 8th Street, the City would go back and look at options.
"(We'll be) keeping an eye on it," Harlow said.
The restriping and stop sign options are an interim recourse until a long term solution is put in place.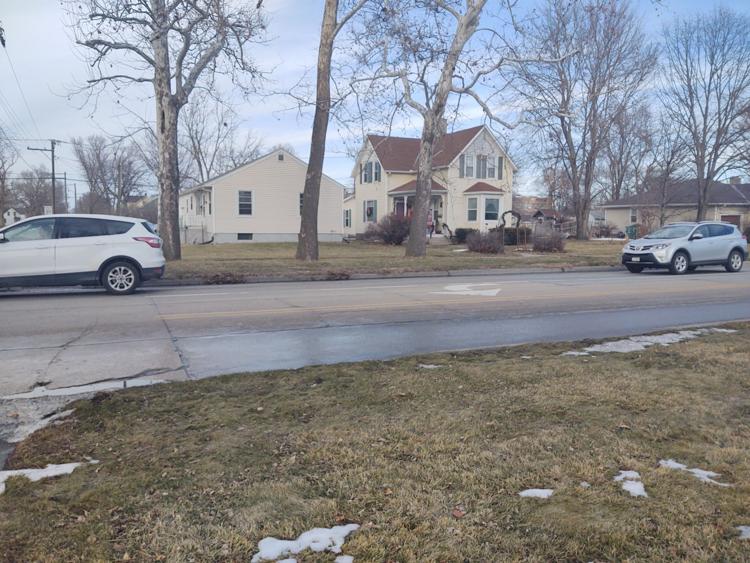 In September, HDR Engineering Firm Inc., initially presented the final report to the City Council's Committee of the Whole. At that time, Ward Two City Council Member Dennis Kresha voiced concerns about restriping, adding it would not help with the issue of traffic.
"I had definitely agreed that it wasn't going to solve the traffic problem because I myself highly support either making 7th Street one-way or 9th Street one-way," Kresha told The Telegram on Wednesday. "Restriping and maybe the turnabouts … that would slow traffic down but it sure wouldn't help the traffic."
Traffic volumes are expected to increase as much as 35% between now and 2040, the final report states.
"Traffic flow is expected to slowly degrade from current conditions as traffic volumes increase," said the report. "…Although traffic conditions are expected to slowly degrade over the next 20 years, there is not an overwhelming or urgent need for major improvements in the 8th Street corridor in the near future from an engineering perspective."
The study area was focused on 8th Street from 33rd Avenue to just past 3rd Avenue. The northern and southern limits of the study extended from the Union Pacific Railroad tracks to the Loup River levee.
Outside of those improvements, Harlow noted the City will need to get all the curb ramps to be compliant with the Americans with Disabilities Act.
"Before doing any of the more intensive improvements, we'd have do more public outreach and input gathering and more of that community feedback," he said.