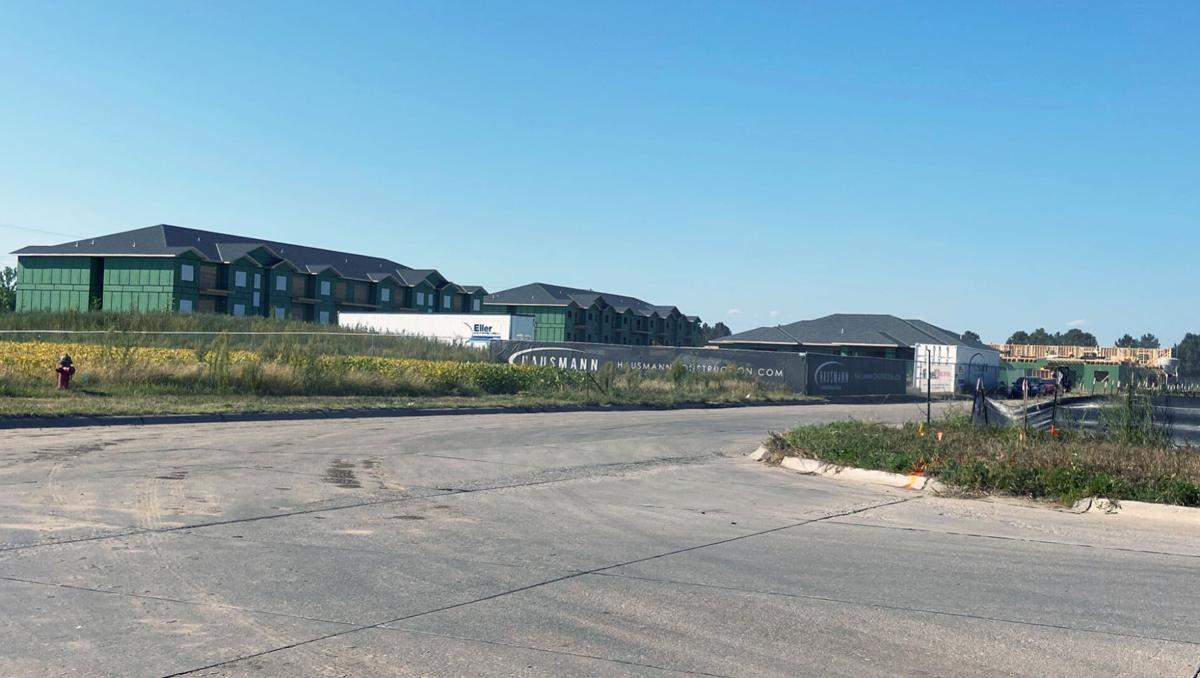 The Flats at 5th, a 180-unit apartment complex being constructed near Walmart, is expected to help with housing shortages, according to officials at the City of Columbus.
There used to be a dearth of apartments, and now the City is getting more and more, said City Council member John Lohr. They are going to be nice and affordable, which should help bring people to the community permanently, he said.
"If the homes are…higher priced, it doesn't matter how many people come to town or look at a job," said Lohr, who added there are a lot of jobs in Columbus. "If they can't afford a home, they aren't going to take the job so the intent was to get the selling price of the homes down."
A few years ago, this level of construction was not taking place, Lohr added.
"There was a lot of talk and no action. The state and Department of Economic Development came up with a fund," Lohr said. "We had to apply for it and we had to compete for it, but we were able to get a considerable amount of money from this fund."
The City identified nine different sites in the community that it could get designated as Tax Income and Financing (TIF) eligible, which Lohr said meant that there would be costs the developer would not have to pay upfront.
"It would reduce the cost of the development," Lohr said. "They are able to make the development at a lesser cost and, therefore, sell the homes at the developments at a more affordable cost."
Lohr said not all of the nine sites are being developed but The Flats at 5th is one of around six that is.
The new construction is wonderful, added City Council President Charlie Bahr.
"That's what's going to help us grow," Bahr said.
In parking lots around the city, there are cars from other counties, he noted.
"All these people are coming here to work. A lot of those people would prefer to live here and work in their community that they live in," Bahr said. "So, hopefully that will get a lot of those people over this way."
The Flats at 5th project is a great opportunity for everybody who wants to live and work here, he said. The project is set to be completed in December 2021.
"The only way you could do better than that is if it was larger," Bahr said.
Bahr added that he is sure the project will help with the housing shortage tremendously, but the City still needs low-cost starter homes.
The Flats at 5th is on the east side of town by Walmart, which Bahr said is a good direction to grow in right now.
It's nice to see development going on over there, Lohr added.
"Quite frankly, we'd like to see a balance of where new homes are built," Lohr said. "But there's a lot of activity on the east end of town now. (Of) course, that unit you're talking about over there by Walmart, people can walk across the street to go to Walmart, if they choose. I think that's going to be a pretty popular place."
Get local news delivered to your inbox!
Subscribe to our Daily Headlines newsletter.