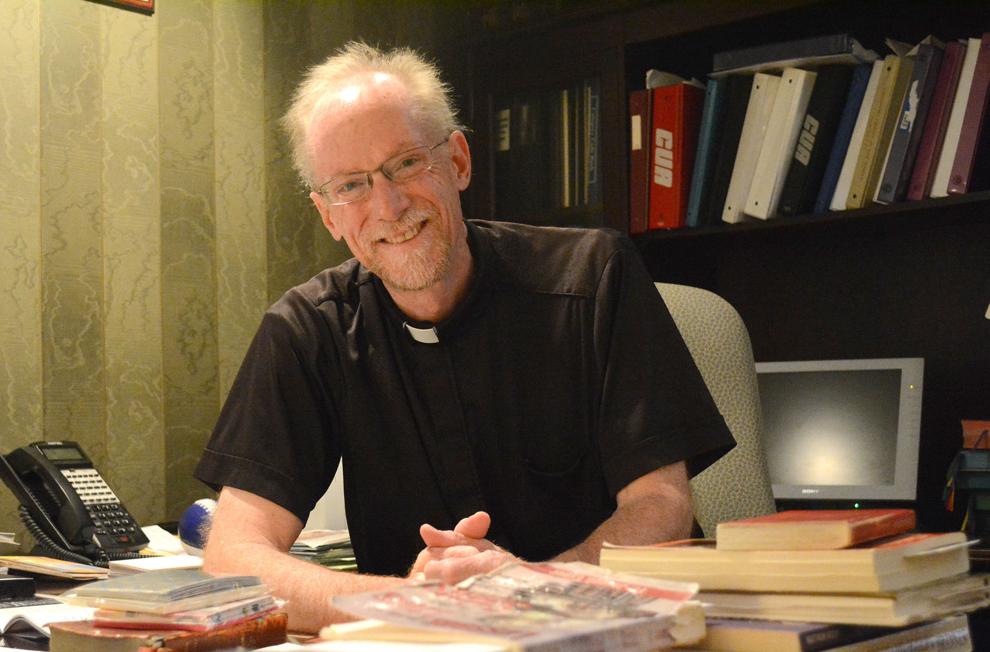 In Columbus during the first couple months of the COVID-19 pandemic, the Rev. Ross Burkhalter, whoever was manning the live stream and perhaps a deacon, were the only ones at St. Anthony's Catholic Church during a service.
St. Isidore's Catholic Church saw empty pews as well last spring, according to the Rev. Joe Miksch. At Easter Sunday last year, 11 people attended the one Mass St. Isidore's held, basically those who were part of the ceremony and two people running the camera. This year, there were 600 to 700.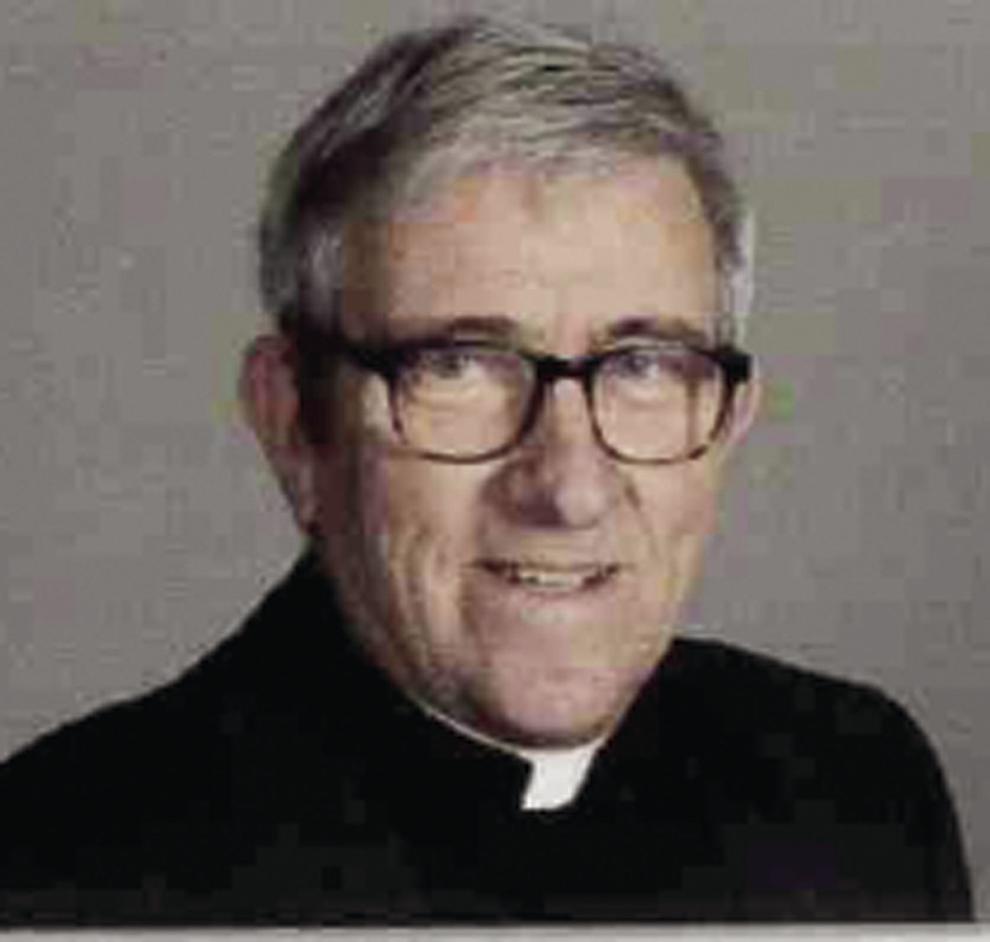 "It's good to hear children crying again," Miksch said.
Recently, the state's three dioceses (in Omaha, Lincoln and Grand Island) announced Catholics are obligated to go back to in-person Sunday Mass the weekend of May 22-23. In March 2020, Archbishop George Lucas dispensed Catholics from the obligation, according to an Archdiocese of Omaha press release.
In Catholicism, not attending Mass is a sin. Dispensation is an exemption of a rule.
"It's just another step towards a return to a little bit more of normalcy," Burkhalter said. "(Those at a higher risk) should talk to their pastor."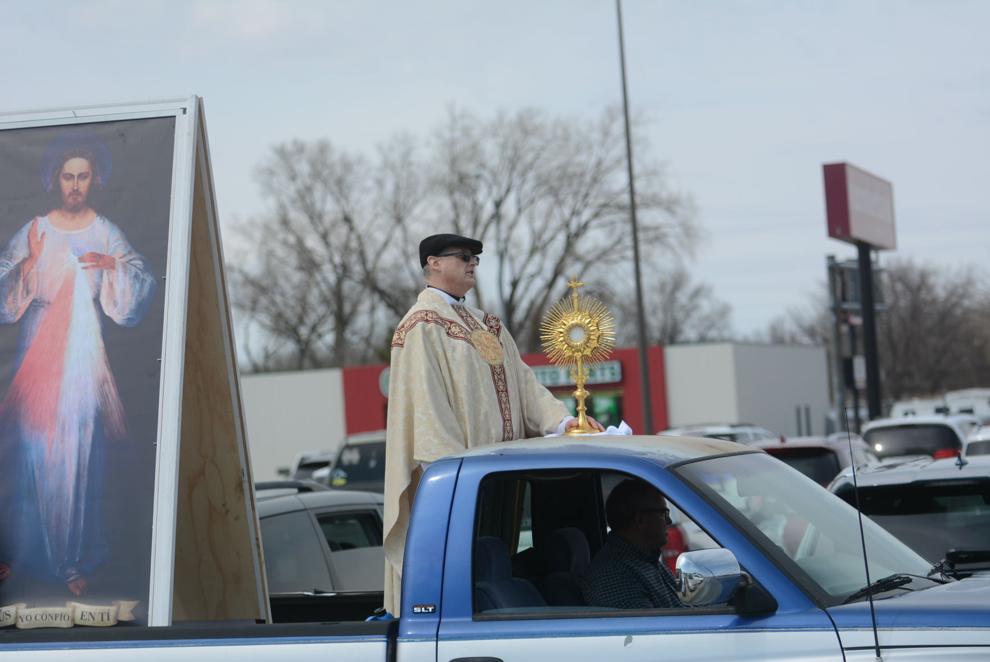 St. Bonaventure Catholic Church Pastor Mike Swanton echoed the sentiment of a step toward normalcy. Miksch said he was happy and it was about time.
"We had full houses at our liturgy services for Holy Thursday, Good Friday, Holy Saturday and Sunday. It was good to see the church full again," Miksch said. "People are always free to use good judgment. If you're living with an elderly person at home and you're afraid that they might somehow or other, get the disease, well then use good judgment."
There's always been that flexibility, he added.
The obligation returns for the weekend of Pentecost, a Christian holiday, so May 22-23, 2021.
There are still exceptions for those who cannot attend because of advanced age, sickness, disability or another serious reason. Also, those who feel they are "at heightened risk of contracting or communicating COVID-19 are excused," according to Lucas' letter.
It's been a long time without normalcy, Burkhalter said. Slowly but surely, the church is becoming a little bit more comfortable, he added.
"The first few months were just incredibly hard," he said, adding only a few people could attend Mass. "That was just strange to me … they obviously don't prepare you for stuff like this when you're going to seminary."
When things did open up, residents were still uncomfortable he added, but seem more comfortable now with the COVID-19 vaccine rolling out. He said he's noticed an increase in Mass attendance.
There are little things, such as singing, St. Anthony's is slowly bringing back, Burkhalter added.
"Who would have thought we were going to have to do what we had to do last year?" he said. "My hope certainly is that we're going to see light at the end of the tunnel and get this taken care of."
But still, he said, he is erring on the side of caution.
"I'm still wearing masks as a way of making people try to feel more comfortable being there, because I know there's going to be a number of people, even if they come back, (who are) still going to be a little nervous about being there," Burkhalter said, noting he wouldn't kick someone out for not having a mask.
"For now I'm doing social distancing when people come up for communion, but I don't know how long I'll keep that in place."
Despite the changes, St. Bonaventure member Beth Augustine-Schulte said she hopes parishes continue to offer online Mass.
"But now with so many places offering a virtual (daily) Mass, you have that freedom to attend Mass any time of the day," she said. "That's a great blessing that's come out of COVID."
Augustine-Schulte said everyone needs to make a decision based on what's best for them.
"Everybody has their own comfort level," she said.
She noted it's always good to be with a community and all worshipping together, but she said her focus is her relationship with God, virtually or in person.
Each pastor will be assisted by people in parish leadership, Burkhalter said, on how to best implement guidance. Pastors will need to be keeping up with the latest from the East-Central District Health Department.
"All you know is what you have right now," he said. "We'll see what down the road holds."