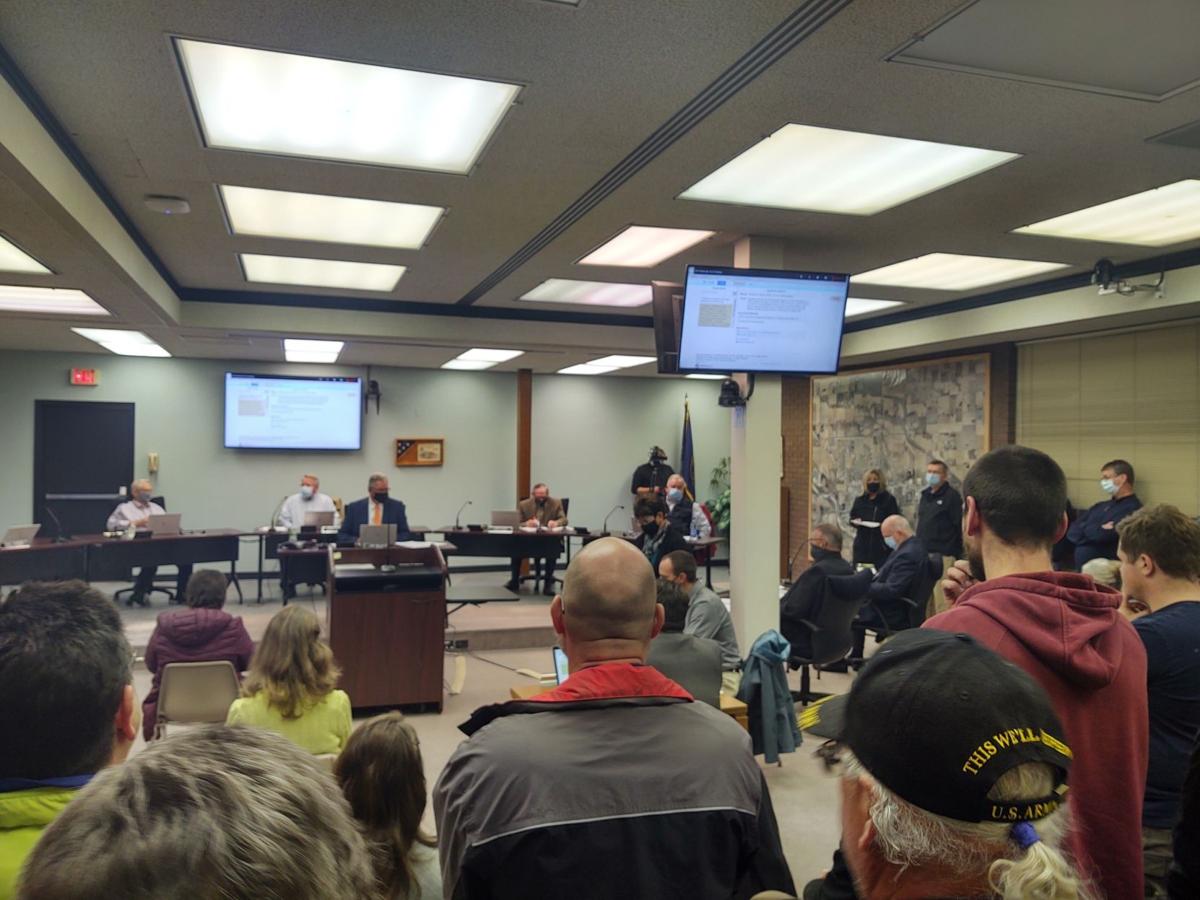 In a reversal from the previous several months, the Columbus City Council passed a mask mandate Tuesday night, requiring facial coverings in premises open to the general public. Violators would be subject to a $25 fine.
The mandate will go into effect starting at midnight on Saturday, said Mayor Jim Bulkley.
"I would like to thank the Council for moving forward with this ordinance," Bulkley said. "It's not the answer to all our issues with the virus, but it's a helpful step in the right direction and I ask all our citizens to do their best to step forward and let the mask ordinance guide them."
Council members voted 4-4 on the issue with Richard Jablonski, Troy Hiemer, Beth Augustine-Schulte and Ron Schilling voting against it. Bulkley voted in favor of the mandate to break the tie.
Public premises were defined broadly to include those that employ or engage workers. This includes private sector and public sector entities, commercial or business establishments, private clubs, religious centers or buildings, and public transportation, including vehicles used for business purposes.
In Platte County, one out of every 11 residents has tested positive since the start of the pandemic, according to New York Times data. In the past 14 days, over 800 residents have tested positive, according to the Nebraska Department of Health and Human Services.
Face coverings that have a valve, mesh, or any openings, holes, gaps, or vents are considered insufficient.
The requirements are set to expire at 11:59 p.m. on Feb. 23, 2021, unless extended by the City Council.
The emergency ordinance cited the dramatic impact COVID-19 continues to have on Columbus.
"COVID-19 constitutes a public nuisance and a threat to the health, safety, and welfare of the City of Columbus," the ordinance stated. "The wearing of face coverings by every individual while indoors in public places in the City of Columbus will reduce community transmissions of COVID-19, resulting in fewer deaths, serious health complications, and will ease the strain on hospitals and other medical offices and facilities."
The ordinance also stated that face coverings will help keep business open and "(prevent) prolonged economic harm."
But there are many exceptions, including for children under the age of 6, courts, public utilities or federal, state, county or city operations, and those officiating a religious service.
Others are for those who are seated at a bar or restaurant or are eating and drinking as well as those who are asked to remove a face covering to "verify an identity for lawful purposes."
In the past week, Norfolk, Hastings, David City, Ralston, Beatrice, Kearney and Gretna have all passed mask mandates.