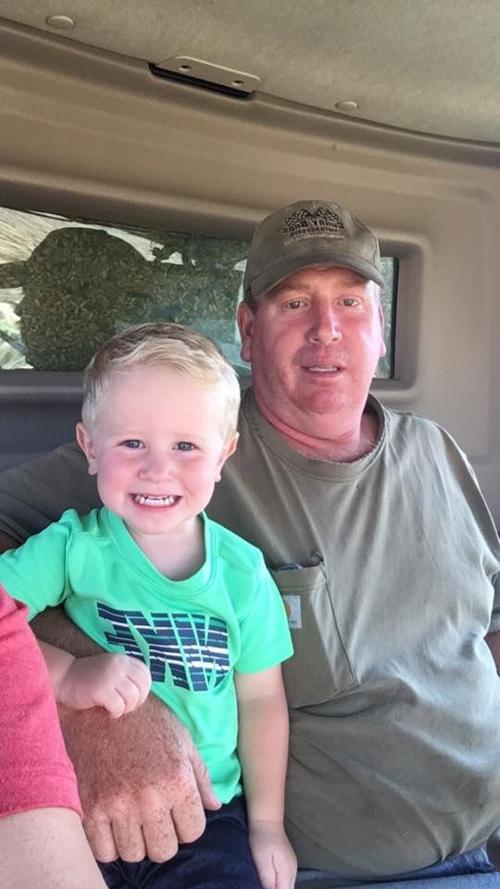 A Platte County farmer is being heralded as a hero and remembered as a loving family member and friend by many in the community.
Columbus area native and resident James Wilke, 50, was the person who died Thursday in the floodwaters of rural Columbus, his cousin, Paul Wilke, confirmed Friday with The Columbus Telegram.
"He was very generous, giving, very involved with everything," Paul Wilke said of his cousin. "He has always been one who gets involved and gets things done."
Wilke said his late cousin was a lifelong farmer and a talented one at that. He said James was a great cattle feeder and always got "very good yields" when it came to his crops.
James was an active family and community member, too. Wilke said James was serving as an elder at their parish, Christ Lutheran Church, in north Columbus, noting how proud he was of his cousin for being one of the youngest people in the church to serve in that position.
The local farmer was also highly supportive of Lakeview Community Schools. Its school board president, Keith Runge, grew up just down the road from James and praised his longtime friend.
"Words can't describe what he means to his family and the community – He was an outstanding member of the community, that's for sure," Runge said, noting their sons are the best of friends today. "He was a great family person, very religious and someone who supported the community any time he could. He was always willing to help anybody in the community. He supported a lot of the things related to our schools."
A man who loved to help others, James died attempting to rescue others in need. With the guidance of emergency responders, Wilke noted, James drove his tractor over the Shell Creek bridge on Monastery Road, but the bridge gave out, and James and his tractor fell down into the floodwaters. His body was recovered later by a nearby creek bed.
"That was the kind of person James was – if he got the call from someone needing help, he was going to help somebody," Paul Wilke said.
Wilke said the unexpected loss of his cousin, who he said he considered a brother, has been hard on the entire family, including James' wife and children. But, he said, they are appreciative of the community's support and kind words shared online about James.