The Columbus community lost a local leader in manufacturing during the weekend with the passing of Phil Raimondo.
Raimondo, 59, had been the chairman and CEO of Behlen Mfg. Co. before his untimely passing on Sunday.
State Sen. Mike Moser of Columbus noted his shock at hearing of Raimondo's passing.
"Phil was a great guy, a good businessman," Moser said. "The Raimondo family have been great supporters of the Columbus community and believers in Nebraska and believers in manufacturing in the U.S. We'll miss his calming force going into the future and wish his family all of the best."
Behlen Mfg. Co. was founded in 1936 by Walter D. Behlen. Wickes Corp. took over the company with TR Raimondo – Phil Raimondo's father – as its general manager. TR Raimondo – along with Dick Casey, Bob Theilen and Steve McGill – purchased the Columbus-based company in 1984 to return it to local ownership. They had lost $7 million in their first year on $30 million invested, the Telegram reported in June.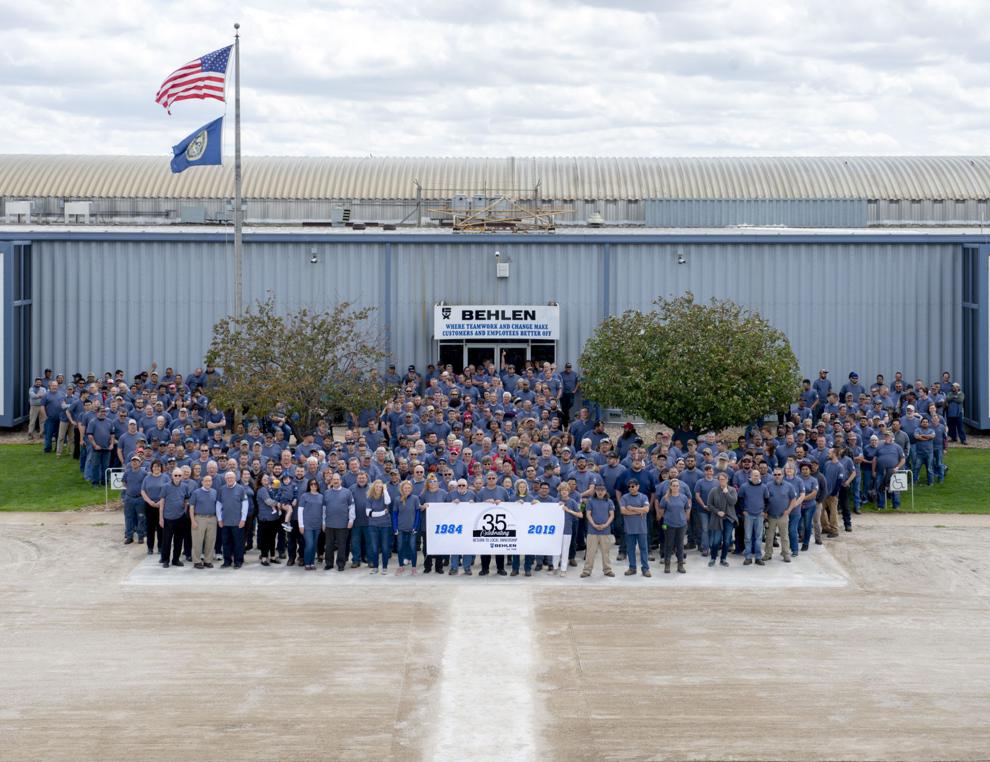 As of June, Behlen was at $300 million. The company celebrated 36 years of local ownership last year. Behlen also has locations in Omaha; Boise, Idaho; Baker City, Oregon; McGregor, Texas; and Sarasota, Florida, according to its website.
"They always included us in all of their anniversaries and business successes and they've been so important to the Columbus area because they rescued Behlen from the edge of extinction," Moser said. "They've done such a great job in making it stronger than it's ever been before."
Behlen Mfg. Co. held a celebration in June to recognize its 85th anniversary, during which time Phil Raimondo had attributed Behlen's success to its more than 1,200 Partners-in-Progress (employees).
Nebraska Gov. Pete Ricketts was in attendance in June, during which time he commented on the company's involvement in the community, specifically an apprenticeship program in which Columbus High School students can learn about manufacturing and enter the workforce right after high school. Ricketts also noted Behlen's role during the COVID-19 pandemic.
"When some of the local folks were being furloughed from their companies, Behlen stood up to offer them temporary employment to help them get through a rough patch," Ricketts said at the celebration. "That's what Nebraskans do. They help out their neighbors."
Raimondo's obituary lists his visitation as taking place on Thursday.
Columbus Mayor Jim Bulkley said Raimondo's loss will be felt throughout the community.
"Prayers go out to his family and to the Behlen corporation for the loss of a great leader and a great individual who has just been a tremendous asset to the Columbus community for many, many years," Bulkley said. "He will be deeply missed."