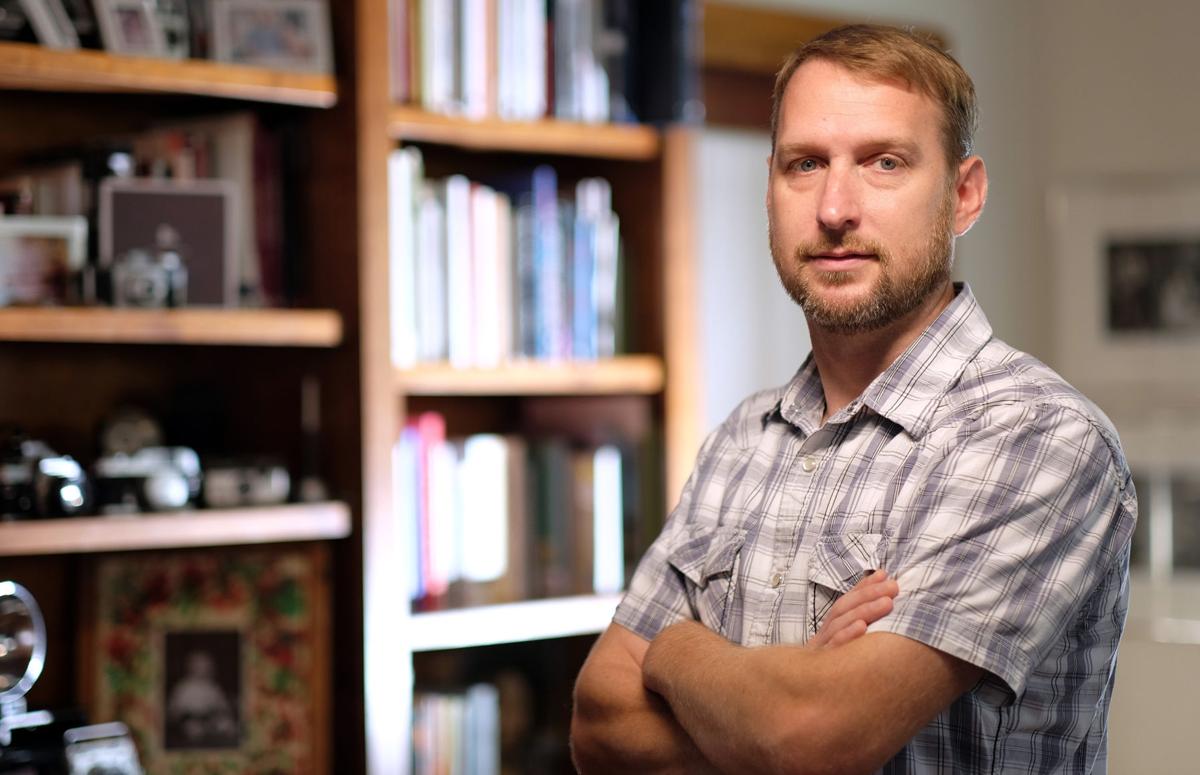 LINCOLN — Students of Southeast Community College photography instructor Bradley Peters probably don't even know they're learning from a Yale-educated photographer.
He doesn't care if they know about his college pedigree, but he does care about students finding their passion.
"My favorite thing is when students start to believe in themselves," Peters said. "I am always trying to find those things in students and making it nurture and grow."
He said it took him some time before he found his passion in photography. Many of his teachers would tell him he wasn't good at art, and he should try something else.
"They were wrong," he said. "I had a lot of teachers who pointed out my flaws. I was lucky by the time I got to college."
Originally from Columbus, Peters attended the University of Nebraska-Lincoln and studied psychology. He had some elective classes to fill and took an introductory photography course and fell in love with it. He took every photography class offered at UNL.
"I decided I would have a much more fulfilling, enriched life in photography than getting my doctorate in psychology," Peters said.
He decided to apply to Yale for his master's degree in photography, knowing only nine students a year are accepted. He was the fourth and last student from UNL to get into the program. It was the only school he applied to. His classmates were students from the East and West coasts, as well as an international student.
"There's nothing special about me to get into a school like that, I just made it my goal," he said.
Peters graduated in 2008 and learned more than he ever imagined.
"I went to school with my heroes," Peters said. "I learned from the best and will pass that on to my students. It's never too late in your life to do something. You should never feel obligated."
He and his wife, Dara, decided to stay on the East Coast for another year before coming to Nebraska to settle down. The couple has three children under the age of 6. They love the state of Nebraska and plan to stay here because of the affordable cost of living, and they still find it in the budget to travel.
"People are wonderful here," he said. "On the East Coast, if you're nice to people, they wonder what you're up to."
In addition to instructing at SCC, Peters also teaches at Peru State College and Midland University. He still finds time to pursue his passion of photography, especially in the summer when he has more time.
"A lot of people think of photography as a hobby," Peters said. "For me it's something I have to do. If I don't do it, I go crazy. If you're an addict of anything, you find a way to make it happen."
Peters says people don't always like his work, and he takes pride in that.
"I like images that are metaphorical," he said. "Where you can pull out your own personal narrative. I take a lot of pride that people get mad at my work for different reasons."
Peters recently released a book featuring black-and-white photos he used to get into graduate school. His goal for the future is to work as a full-time photography teacher. He turned down a full-time job in Brooklyn because he wants to raise his family in Nebraska.
"Artistically, I can do whatever I want here, and I don't have to worry about my safety," he said. "Lincoln has really upped its game in the last decade, and I think it's only going to get better."
Get local news delivered to your inbox!
Subscribe to our Daily Headlines newsletter.