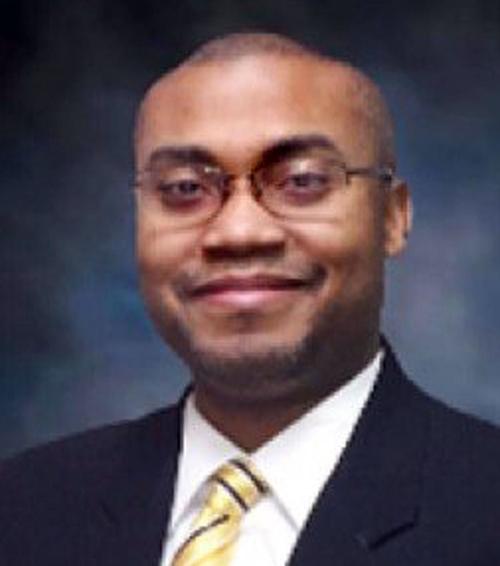 The CEO of the East Central District Health Department (ECDHD) and Good Neighbor Community Health Center (GNCHC) has been placed on paid administrative leave in the wake of the Nebraska Auditor of Public Accounts alleging that he was directly involved in misusing company dollars.
State Auditor Charlie Janssen's office recently made public its report looking into East Central/Good Neighbor company expenses relating to hotel room charges, car rentals, credit card use and expense reimbursement documents in connection to CEO William McInnis and Chief Operating Officer Aaron Maxey.
The report alleges that fraudulent activity and other money mismanagement happened from a period of July 2017-September 2018. McInnis was hired in November 2017 and Maxey in January 2018. Through his work with East Central, McInnis serves residents of Platte, Colfax, Boone and Nance counties.
East Central Board President Wendy Ramaekers on Monday said that she and her colleagues are in the process of meticulously going through financial statements and are preparing to move forward with their own internal investigation and audit through their own independent auditing agency.
"The health department (East Central) appreciates the thoroughness of the state auditor's report. They were very thorough with their findings," Ramaekers said. "We take these findings very seriously and the board is conducting its own independent investigation of these findings just to confirm things. We have put Will, the CEO, on paid administrative leave and he will remain on that until our investigation is completed."
Maxey is still serving in the COO capacity as the investigation continues, Ramaekers said.
From December 2017-September 2018, total credit card purchases of East Central and Good Neighbor totaled $64,359.59. Janssen's office alleges that $1,563.63 of certain travel-related expenses were spent fraudulently and not for legitimate business purposes.
In July 2018, three hotel room charges were made to McInnis' business credit card while in Jackson, Mississippi. On his Requisition to Purchase form, McGinnis reportedly indicated that the rooms were being used for interviews with four job candidates. Two of the interviewee's names did not match those included on completed invoices.
As a result, Janssen's office directly contacted the Drury Inn and requested invoice copies. The invoices received from the hotel had distinct discrepancies from the one provided by McInnis to the health department, which appeared to have been altered.
The auditor's office also directly contacted two of the four interviewees identified by McInnis, both of whom responded by telephone and said they never interviewed for a position with ECDHD in Mississippi or elsewhere. Two emails confirmed that neither had this interaction with the health department.
The auditor's office also alleges that McInnis provided two scoring rubrics from interviews completed with the two individuals who claim they weren't interviewed for any position.
In June 2018, the auditor's office also suspects fraudulent charges relating to expenditures from meetings held in Omaha. The meetings, McInnis reported, were to convene Health Center Association of Nebraska staff members and discuss multiple topics. Information from Janssen's office says these meetings were completed after hours and that McInnis paid for lunch and dinner.
Total expenses incurred from June 20-24, 2018, relating to food purchases, car rental, gas and lodging were tallied at $817.18. The auditor's office, released information shows, contacted HCAN CEO Amy Behnke, who said through an email she had found no records of meetings between McInnis and any members of her organization during the specified time frame. 
In addition, the auditor's office reported that during its review of gas purchases made with an East Central business card from June-August 2018, it was evident that on a few occasions the amount of gas purchased exceeded the fuel tank capacity of the rental cars used by McInnis. Four gas fillings totaled just over $228 and were all made in Norfolk (where McInnis lives), according to Janssen's office.
The office alleges that if gas was not purchased for the rental car, then it's possible that fuel may have been purchased for a personal vehicle. McInnis, records show, is the owner of a 2012 Dodge Ram pickup truck which has a 26- to 32-gallon fuel tank. Each time he fueled, records show he put in between approximately 15 and 27 gallons of gas. Each specified rental car he had in his possession on all four filling occasions had tank capacities of 13.2, 18.5, 17.4 and 14.5 gallons.
"There's no way they could have put that many gallons of gas in those vehicles, it's actually not possible," said Mary Avery, special audits and finance manager for the Nebraska Auditor of Public Accounts.
Other findings from the released report include both McInnis and Maxey receiving "relocation compensation packages" as part of moving to Nebraska for their current jobs. While the State of Nebraska has an established "Moving Expenses" policy, Janssen's office says that East Central lacked a formal, written policy covering moving or relocation expenses.
Information from Janssen's office says that the Internal Revenue Service (IRS) has specific regulations in reference to moving, two of which are that these moving expenses can't be tax deductible if they relate to entering or breaking a lease, or for making security deposits.
McInnis reportedly used a portion of funds for a security deposit and Maxey used a portion for a rental deposit and payment.
Since the payments were made under a nonaccountable plan, Janssen's office noted that the moving expenses paid to McInnis and Maxey should be included as employee income. This means the amounts should have been reflected as income on an IRS W-2 form in 2017. The auditor's office says it could not find a statement for either McInnis or Maxey that recorded the expenses as income.
Other issues highlighted in the auditor's report include lack of supporting documentation in several situations relating to certain moving expenses, lodging expenses, car rentals and meal expenses and car mileage.
The released report also highlighted unreasonable expenses incurred with company funds in instances of meal expenses, per diem payments and other expenses that exceeded the amount in the approved ECDHD polices manual. Certain transactions completed by McInnis and Maxey allegedly also lacked the appropriate channels of receiving approval, according to Janssen's office. The office also alleges that certain unallowable expenses per department policy were made with a department credit card.
Before documentation was released to the public, Avery noted that it went to law enforcement and the Platte County Attorney's Office.
"We have an exit meeting (once findings are complete) and then we send a draft to the entity to rebut or provide any information before it goes public," Avery said. "Usually we give them 10 days (to respond and prepare) and we ended up giving them (East Central) an extension, so it's not a surprise to anyone in the entity when this came out."
With the auditor's office work being complete, it is now up to local law enforcers to decide whether to pursue criminal charges relating to any of the provided information moving forward.
Platte County Attorney Carl Hart Jr. was not immediately available for comment Monday when The Telegram reached out.
This case, Avery said, came into the auditor's office crosshairs toward the end of October 2018 when reliable information was provided from a member(s) of the public. A hotline is set up for people to provide Intel to the office and then several office representatives determine whether there is merit to the allegation which would result in a full audit being completed.
Often, she said, the public plays a vital role in holding companies and their officials accountable.
"It's extremely important," she said of the public's help. "They are in contact with and deal with these people on a daily basis. They help us get going with a lot of the information we need. A lot of the information relating to fraud happens because people turn to us."
Sam Pimper is the news editor of The Columbus Telegram. Reach him via email at sam.pimper@lee.net.
Sign up for our Crime & Courts newsletter
Get the latest in local public safety news with this weekly email.