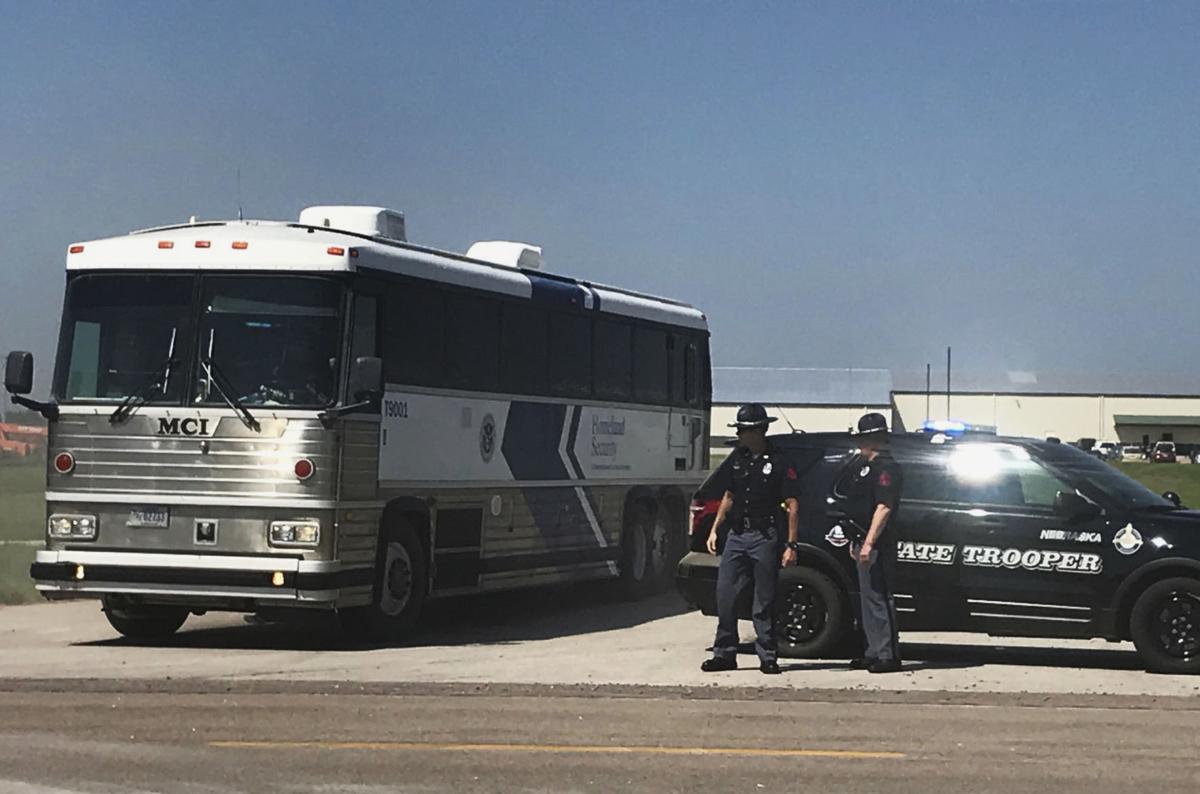 A federal jury Monday found a human resources specialist at an O'Neill tomato plant guilty of harboring undocumented workers.
The same jury cleared the manager of a hog confinement operation of the same charges in U.S. District Court at the end of a two-week trial.
Both defendants — Mayra Jimenez and John Glidden — were accused of using an employment service run by Juan Pablo Sanchez Delgado to find cheap labor for their respective ag businesses.
But the federal jury, after getting the case Friday afternoon, determined only Jimenez had knowledge that the workers she was hiring at O'Neill Ventures were in the country illegally.
Jimenez, who is a naturalized citizen, was found guilty of harboring aliens and conspiracy to harbor aliens. She'll be sentenced Feb. 12, when she faces up to 10 years in federal prison on both counts.
Glidden, the manager of Long Pine Hog Confinement near Royal, was cleared of three similar charges — harboring, conspiracy to harbor and conspiracy to employ undocumented workers — in the split decision.
Attorneys for both Jimenez and Glidden said their clients had been duped by Delgado, who also was in the country illegally and supplied labor for companies across several states.
Earlier this year, Delgado pleaded guilty to conspiring to harbor aliens. The government said Delgado exploited the workers, subjecting them to dangerous work conditions, withheld their pay and took their state and federal employment taxes for himself, generating $5.6 million in the scheme.
During the trial, Candice Wooster, Jimenez's attorney, said her client did not intend "to conceal or harbor anyone," and Delgado characterized her as a "middleman," but workers who were present when ICE raided the plant on Aug. 8, 2018, said she knew they were in the country illegally.
Ultimately, the jury found the evidence against Jimenez, specifically a phone call that pointed to an intention to harbor, was strong enough to render a conviction, according to foreman Reed Westerhoff.
It wasn't an easy decision, however, he added. "The hands we raised were very heavy on all counts."
Wooster declined to comment Monday, and indicated it was too early to know if Jimenez plans to appeal.
Many questions the jury had about Glidden's involvement in the scheme to hire workers in the country illegally went unanswered, Westerhoff said Monday afternoon after the trial had ended.
The government accused Glidden of offering to house workers when ICE was in the area and of not asking about the immigration status of employees, but the jury did not find evidence to substantiate those arguments, Westerhoff said.
"We were told to look for the reasonable doubt and the burden of proof," Westerhoff said. "In our finding, the proof was insufficient against (Glidden)."
As he had throughout the trial, Carlos Monzón, Glidden's attorney, said his client and others in the case were duped by Delgado, who was running several criminal schemes.
"Mr. Glidden is innocent," Monzón repeated following his client's acquittal. "Mr. Glidden was the scapegoat."
Another defendant in the case, John Good, who owned a home and a Mexican restaurant in O'Neill operated by Delgado, was removed as a defendant from the case last week after Chief U.S. District Judge John Gerrard declared a mistrial.
Good could still be tried separately, but the U.S. Attorney's Office hasn't moved to do that yet.
Sign up for our Crime & Courts newsletter
Get the latest in local public safety news with this weekly email.