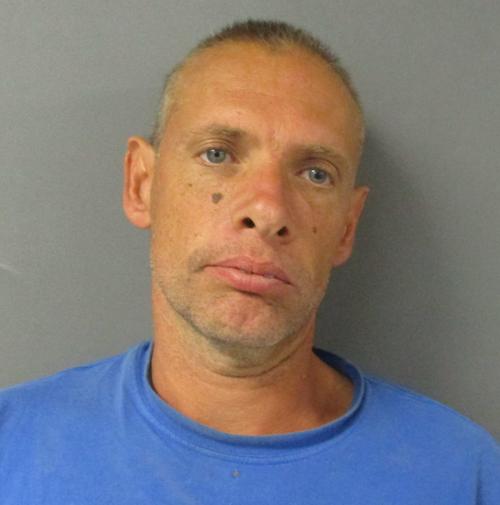 A Schuyler man previously facing felony charges in a three-county radius recently had two cases dropped in Platte County Court Wednesday as part of a global plea agreement with neighboring Colfax County.
Shawn Howell, 53, originally was scheduled to appear Thursday before County Court Judge Frank Skorupa; but, The Telegram was informed by officials in the County Clerk's office that both cases were dropped/dismissed.
Howell was originally scheduled for a pre-trial hearing in relation to three counts of intimidation by phone call or using electronic communication, a Class III misdemeanor; disturbing the peace, a Class III misdemeanor; and stalking, a Class I misdemeanor. Howell pleaded not guilty to all charges associated with the December 2018 incidents.
In an unrelated Platte County case, Howell was charged with making terroristic threats, a Class IIIA felony; and third-degree assault, a Class I misdemeanor. The case prior to being dropped was in the process of being bound to Platte County District Court, as a felony offense was involved.
"Basically, what happens is, any crime that is committed within a certain county must be prosecuted inside that county," Colfax County Attorney Denise Kracl said. "… When a person commits numerous crimes in different counties, each county is in charge of prosecuting their own case; however, prosecutors can actually work together and offer what we typically call a global plea agreement.
"The reason why we call it that is because it either encompasses several cases or cases across county lines. In fact, we can also do it from the state to federal level, as well; the state can agree to dismiss state charges if someone pleas in federal court, or vice versa."
Kracl noted that Platte County offered to drop its charges if the defendant pleaded to a charge in Colfax County that carried more sentencing clout.
"With the hopes that he will get a higher sentence here in Colfax County," Kracl said, regarding why the deal took place. "Mainly, because the charges are just at a higher level than the ones they had in Platte County."
In Colfax County, Howell was convicted of attempted possession of a firearm by a prohibited person, a Class II felony, punishable by up to 50 years imprisonment. That was associated with his alleged involvement in a October shooting in rural Schuyler that left two men hospitalized after sustaining what appeared to be shotgun wounds.
Jose Rodriguez, a deputy county attorney in Platte County, wouldn't discuss case specifics, but, he noted – just like Kracl – that global plea agreements are relatively common.
"Sometimes one county is in a better position to work with that specific defendant, based on whether or not he resides in that county, et cetera …," Rodriguez said.
Although he no longer has active cases in Platte County, Howell's sentencing is right around the corner in Colfax County District Court. He's scheduled to appear before Judge Christina Marroquin at 1 p.m. Feb. 19.
Howell, who is currently being held in Butler County Jail on a $250,000 bond, is also tentatively scheduled for a Feb. 4 arraignment in Butler County District Court, facing three charges of making terroristic threats. He's accused of threatening harm to Platte County Deputy Attorney Elizabeth Lay, Butler County Court Judge C. Jo Petersen and Kracl.
Sam Pimper is the news editor of The Columbus Telegram. Reach him via email at sam.pimper@lee.net.
Sign up for our Crime & Courts newsletter
Get the latest in local public safety news with this weekly email.