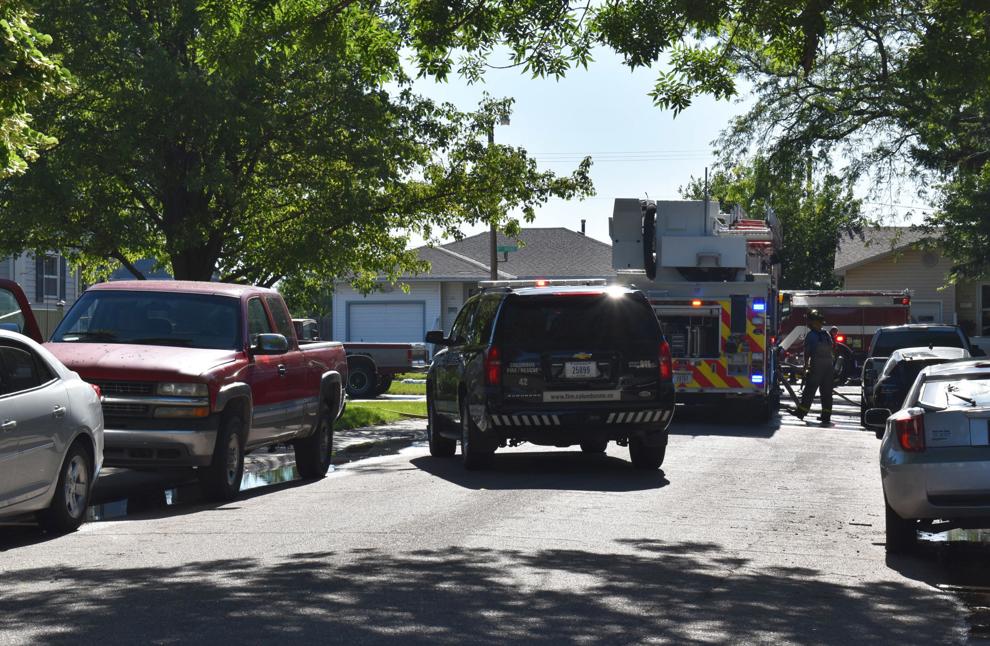 A Saturday morning fire on Rose Lane in Columbus reportedly caused the loss of a garage and damages to part of a home.
"At 7:06 a.m. ... Columbus Fire Department was alerted to a garage fire in the 100 block of North Rose Lane in Columbus," Columbus Fire Chief Dan Miller said, noting personnel arrived on scene at 7:12 a.m.
"When we arrived we found a garage fire that had extended into an attached house and crews began attacking the fire. The fire was brought under control at 7:59 a.m. There was one occupant that was out of the house upon our arrival, with no injuries. We were on scene for approximately two-and-a-half hours. The state fire marshal is investigating the cause."
Richard Husak, the owner of the home, said he was notified after 7 a.m. that there was a fire on his property. 
"I was in the house reading, (having) my coffee and reading the papers, and someone was knocking on the door," Husak said, adding the damage appears pretty bad.
"The whole shed, patio and part of the house burnt."
Assisting the Columbus Fire Department was the Duncan Volunteer Fire Department, Miller noted.
"Altogether we had approximately 20 personnel on scene," Miller said.
"There was some minor damage to neighbors' houses, other than that the garage fire was a complete loss. The house was a partial loss."