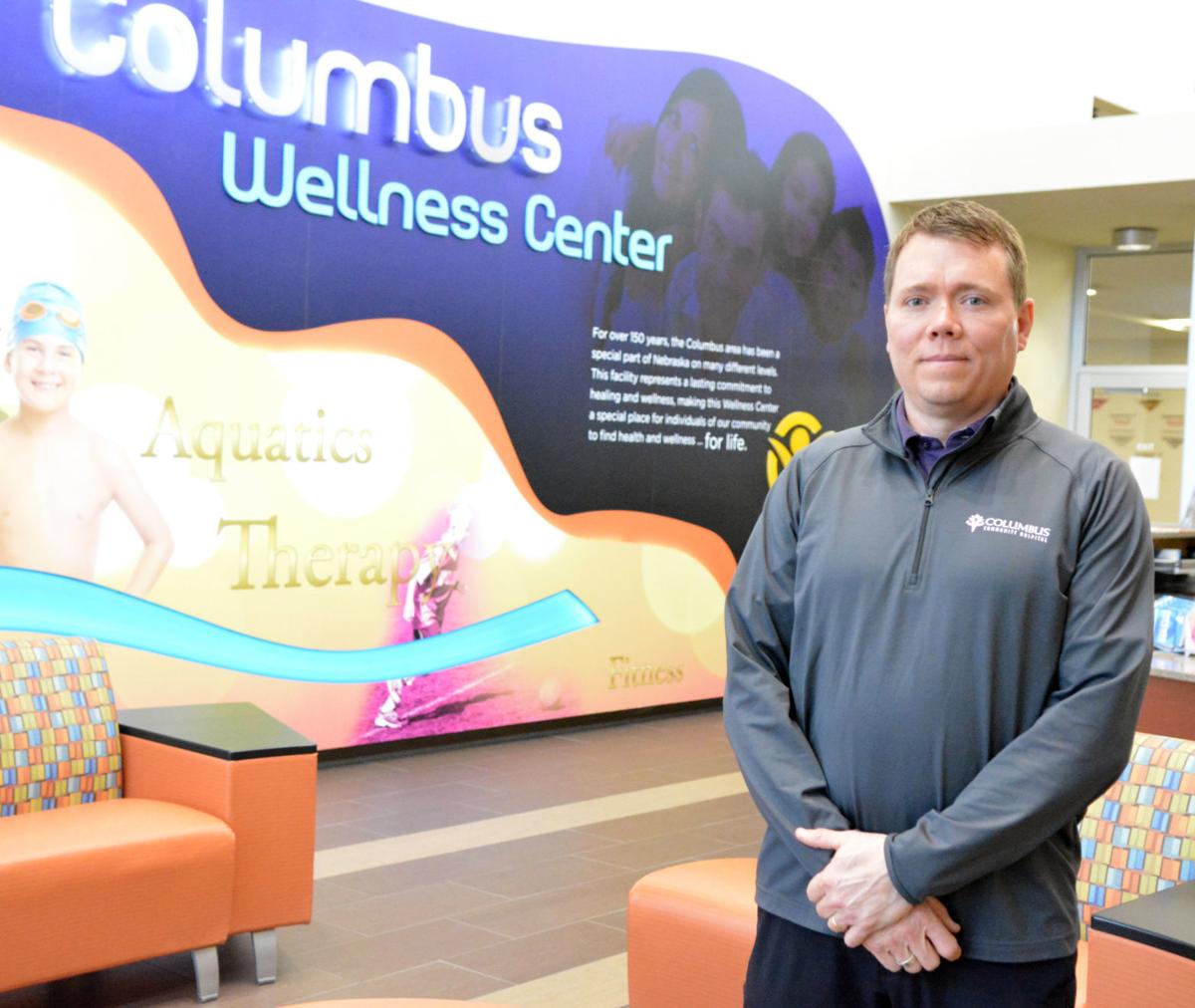 Aquatic therapy, also known as hydrotherapy or pool therapy, uses the physical properties of water to help participants exercise with the goal of helping them heal and improving their functional abilities on land. Because aquatic exercise is nearly gravity-free, it is the preferred therapy for many medical conditions.
Below are some common questions about aquatic therapy answered by Columbus Community Hospital's Doug Janssen, director of Rehabilitative Services at the Columbus Wellness Center.
Q: Can aquatic therapy help people with injuries recover faster?
A: Yes. Water provides buoyancy and support for the body, so a patient who is up to chest-deep in water only has to support a small fraction of his or her actual body weight. The water pressure helps keep down the swelling that often accompanies an injury and the workout increases circulation through the injured area, promoting faster healing. In a pool, injured people can exercise with a greater range of motion without harming their joints or re-injuring themselves.
Q: Do I need to be a strong swimmer to participate in aquatic therapy?
A: Not at all. Aquatic therapy is an excellent, therapeutic, low-impact activity for individuals of all abilities. Water activities can include walking, jogging, jumping, kicking and other rhythmic exercises and activities. We provide several flotation devices such as bars, noodles, vests and head floats to help individuals of all abilities participate. Our therapists remain one-on-one with patients in the water to help even those who are not usually comfortable in water.
You have free articles remaining.
Q: Who generally benefits most from aquatic therapy?
A: Aquatic therapy is especially beneficial for people recovering from injuries or surgery, living with arthritis, osteoporosis, multiple sclerosis, asthma, obesity and chronic joint or back pain. It is not recommended that people with fevers, infections and or bowel/bladder incontinence participate in aquatic therapy. If you have a question about your condition, consult with your physician for a referral to aquatic therapy.
Q: What kind of results might I expect with aquatic therapy?
A: Of course, every person is different, so results vary. At your first visit, a therapist will perform an evaluation, initiate your exercise program and arrange your aquatic therapy schedule in line with your goals. Aquatic therapy is comprised of a blend of strengthening and conditioning exercises, so it can boost metabolism, improve cardiovascular function, improve balance and coordination, and build strength and flexibility in the muscles and joints. When patients complete aquatic therapy and achieve their goals, they can transition their exercise regimen to the YMCA warm water pool directly connected to the Columbus Wellness Center.
The aquatic therapy program at Rehabilitative Services at the Columbus Wellness Center is provided by trained aquatic therapists and takes place in a specialized therapeutic pool, with a warmer water temperature to improve physical comfort in the water during exercise. For more information, please call 402-562-3333.
Doug Janssen is director of Rehabilitative Services at the Columbus Wellness Center.