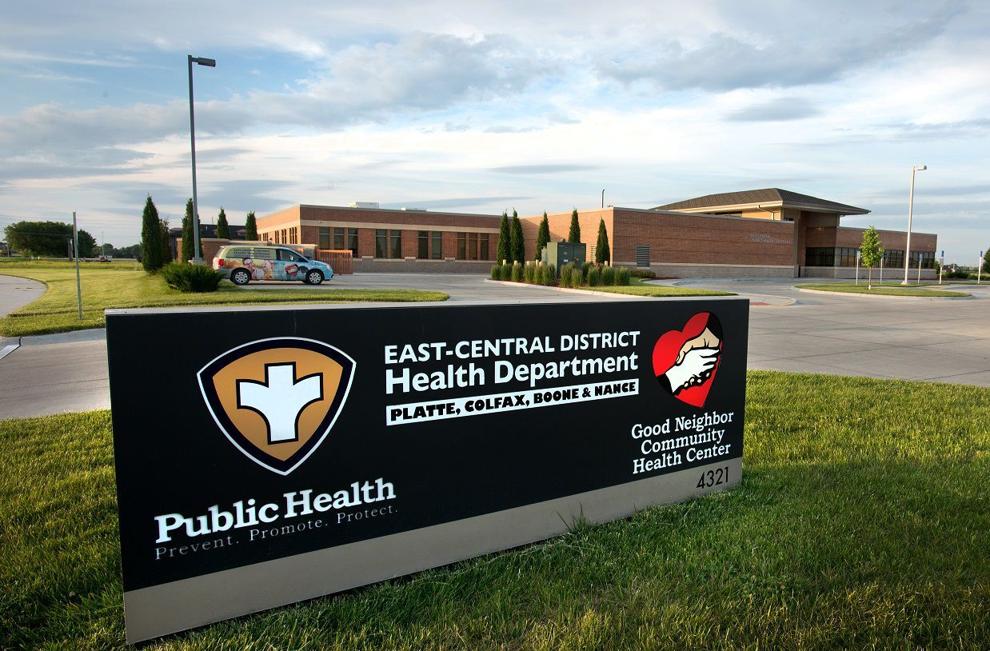 Editor's note: This story has been updated to include comments from ADM's media relations stating that no carbon monoxide has been found to escape the area.
Residents living near Archer Daniels Midland in Columbus should be aware of possible carbon monoxide exposure, according to health officials.
In a Thursday afternoon press release, the East-Central District Health Department said it was notified Thursday of a smoldering coal fire at the ADM plant in Columbus, 3000 E. Eighth St., by the City of Columbus. East-Central and Columbus city officials are working "closely together to monitor the situation," the press release states. The incident has been reported to the Nebraska Department of Environment and Energy.
ADM media relations told The Telegram Friday afternoon that ADM's test did not show any indication of carbon monoxide escaping beyond the dome area and independent consulting confirms those results. ADM is continuing to work with "outside experts" in extinguishing flames in the Columbus plant's coal dome and monitoring air quality, the company said. 
"While ADM's own tests have shown no indication that carbon monoxide has escaped beyond the dome area, out of an abundance of caution, we engaged CTEH, a highly respected independent environmental data collection firm, to confirm our results. Last night, CTEH began continuous air quality monitoring in the area surrounding our Columbus facility. Among 200 samples taken in all directions, at distances ranging from the facility fence line to approximately two and a half miles away, CTEH has not detected any carbon monoxide," ADM said, in a provided statement.
"ADM has been a part of the Columbus community for almost 20 years. We live and work here, and the safety of our colleagues and our neighbors is our highest priority. Thus, CTEH will remain onsite, and we will continue to work with their experts to monitor the situation until we have extinguished the final hot spots."
Those residing "in the immediate vicinity" are encouraged to take precautions against possible carbon monoxide exposure, states the Thursday afternoon press release.
Residents concerned about being exposed should install a battery-operated carbon monoxide detector to monitor for unsafe levels of the gas in their homes.
Symptoms of carbon monoxide exposure include headache, dizziness, weakness, upset stomach, vomiting, chest pain and confusion, the press release states. More information about carbon monoxide exposure can be found at cdc.gov/co/default.htm.