Each Lincoln school's ranking in state evaluations
Lincoln Public Schools was classified as a "great" district by the Nebraska Department of Education, but some individual schools in the LPS district didn't fare as well. See how your school did.
The state's school accountability system, AQuESTT, classifies districts and individual schools in one of four categories: Excellent, Great, Good or Needs Improvement.
Every school page lists an initial classification, calculated in part by averaging Nebraska Student-Centered Assessment System and ACT scores across all available grade levels and subjects.
Other measures of student success are factored into the classification, including graduation rates, progress for English Language Learners and reductions in chronic absenteeism.
LPS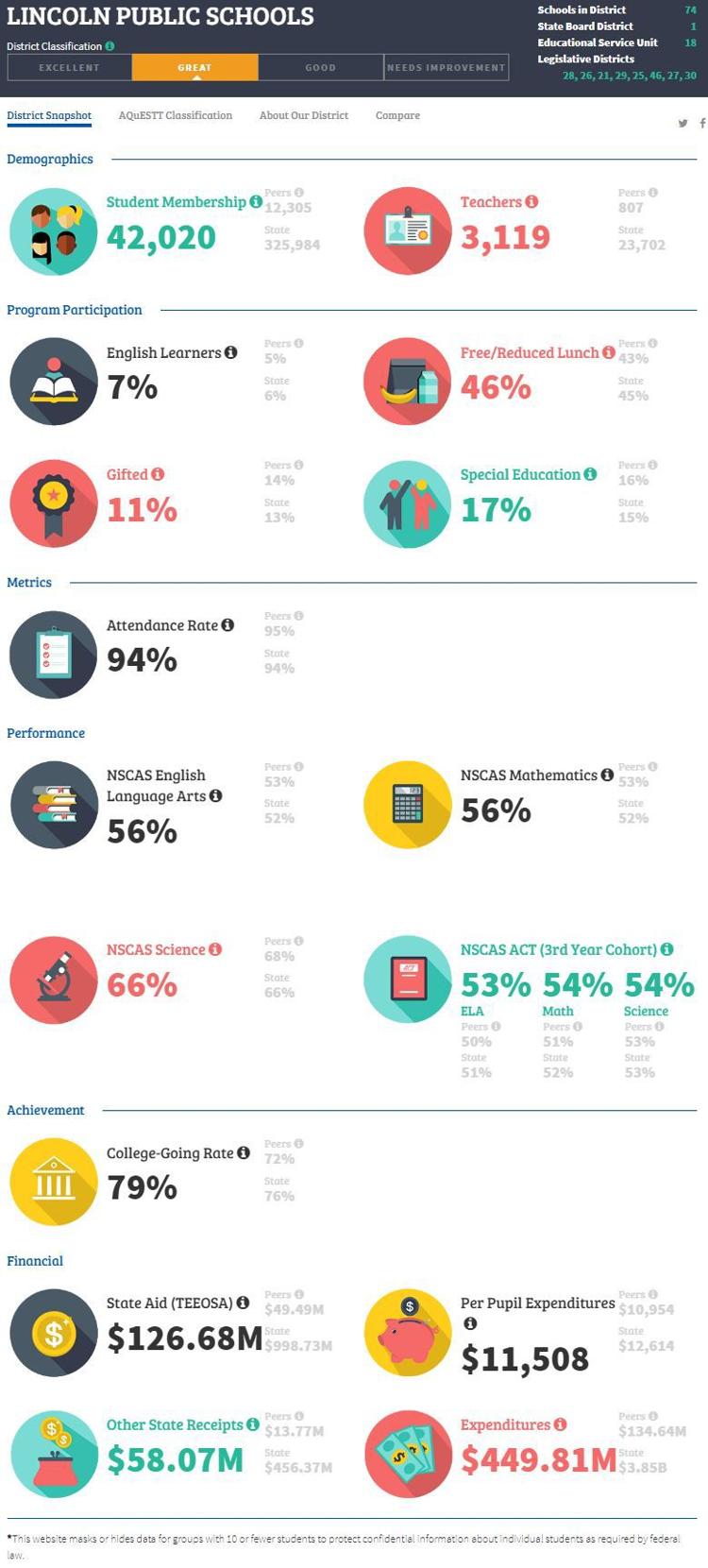 Adams Elementary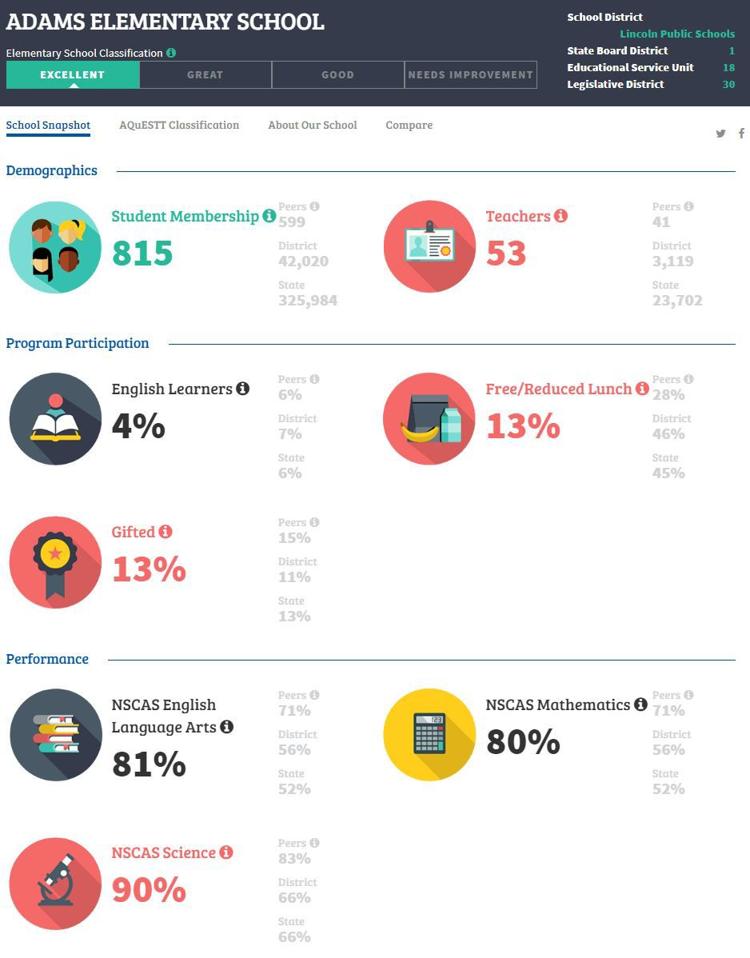 Arnold Elementary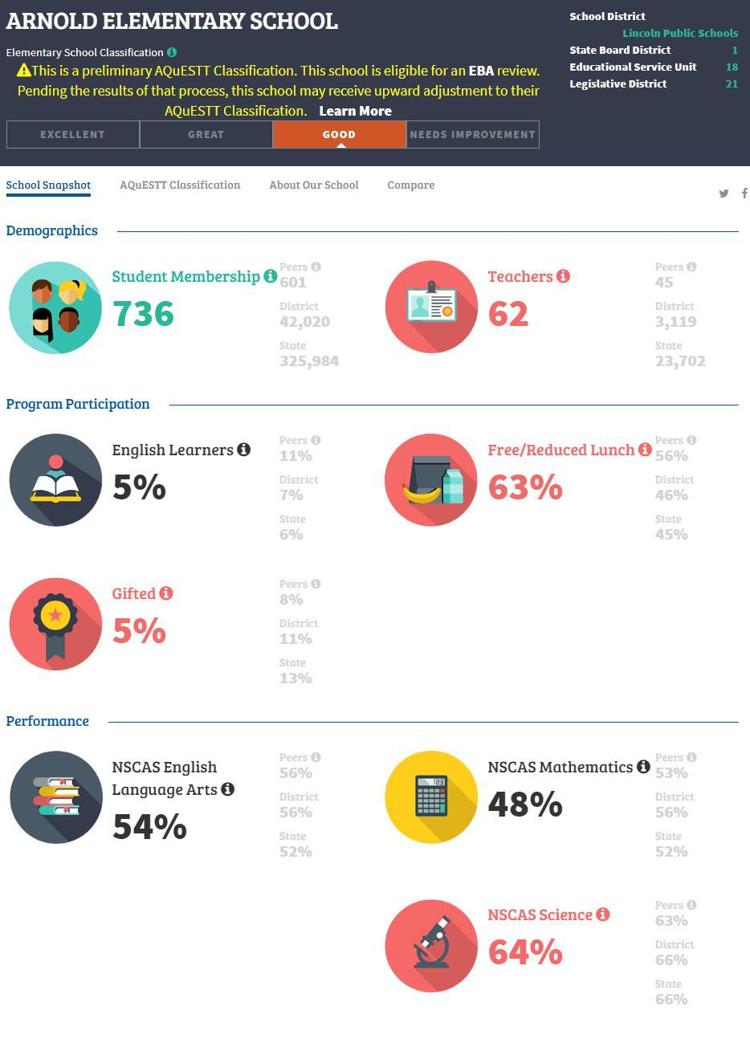 Beattie Elementary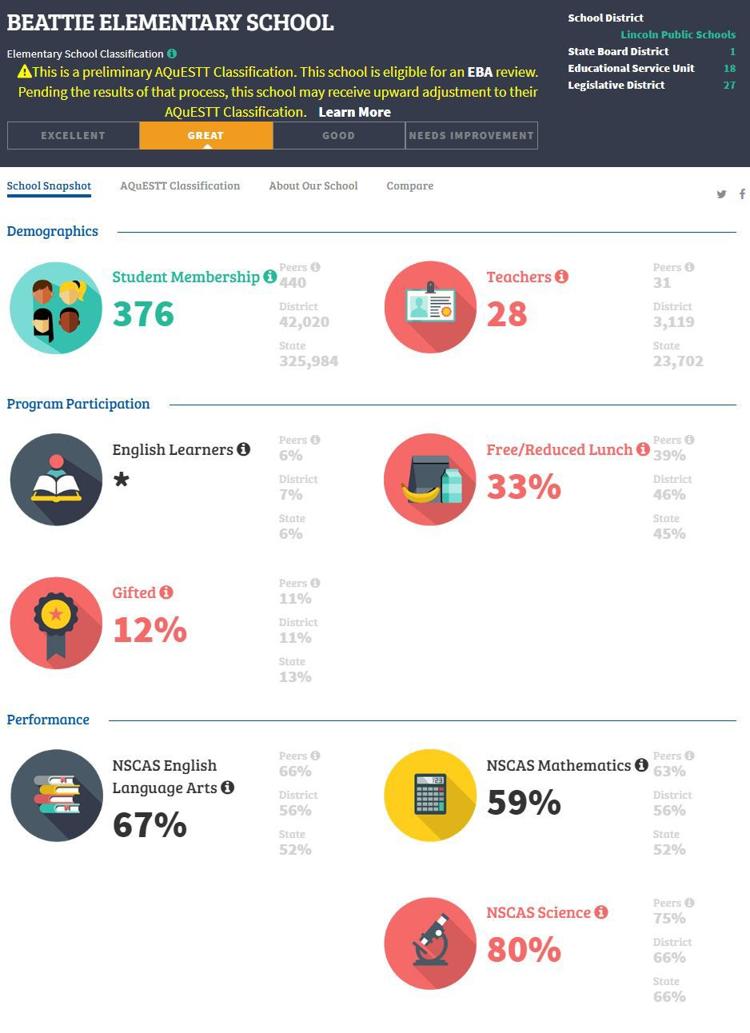 Belmont Elementary
Brownell Elementary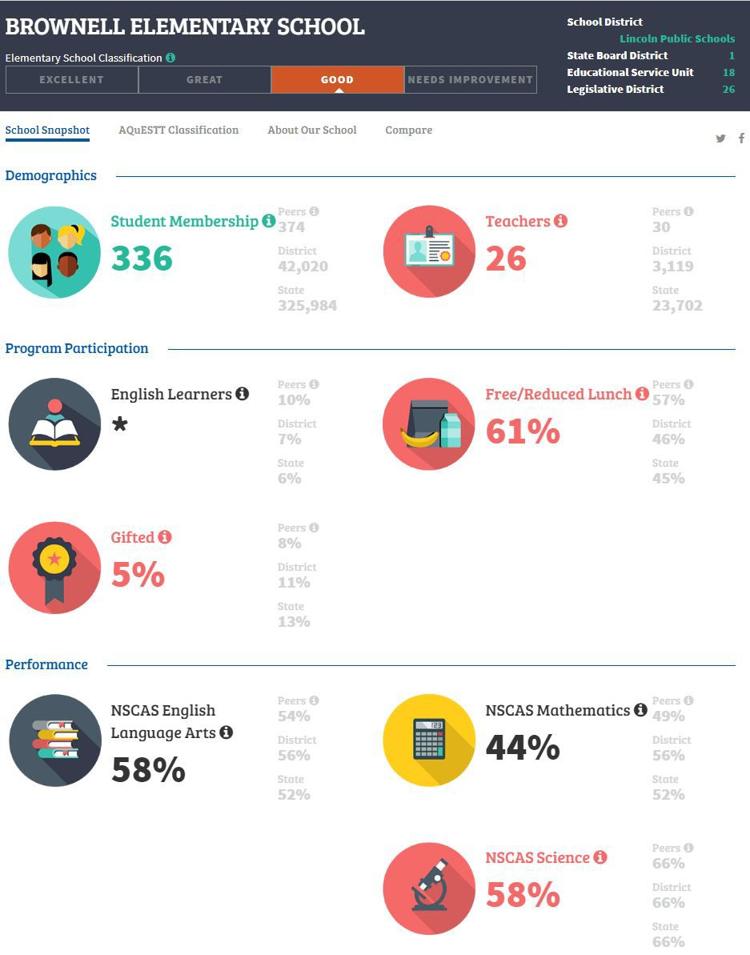 Calvert Elementary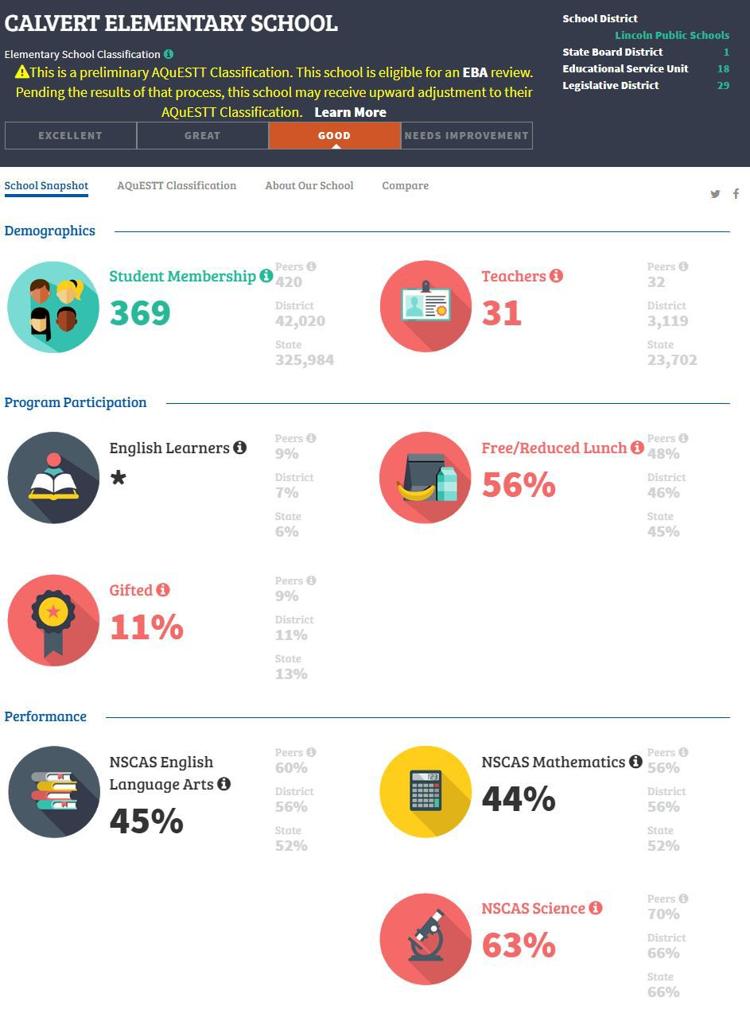 Campbell Elementary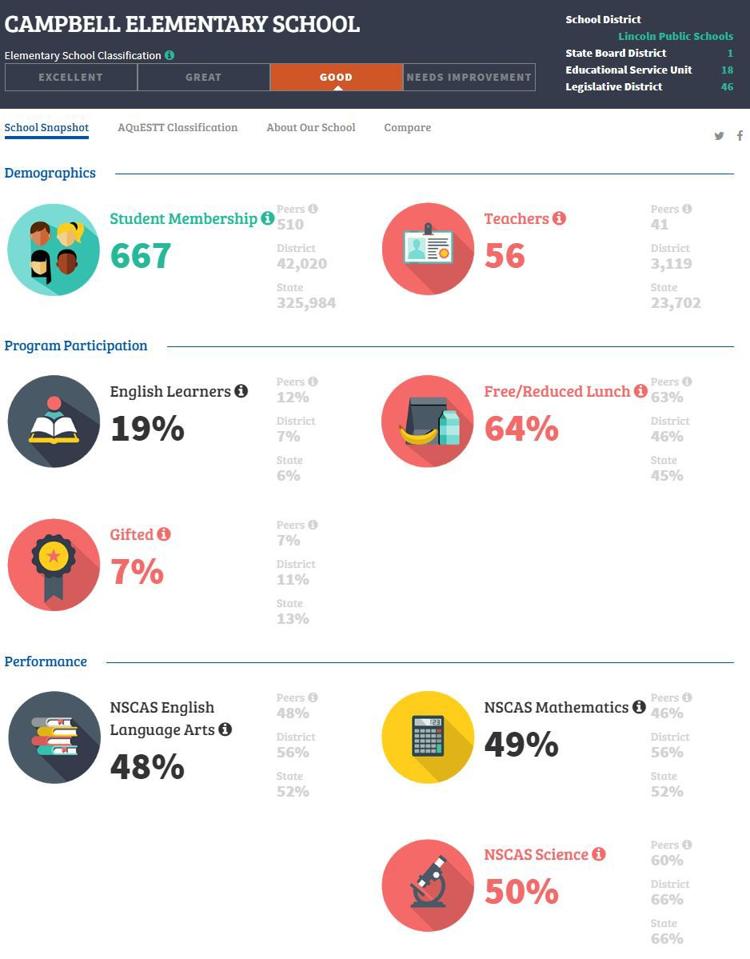 Cavett Elementary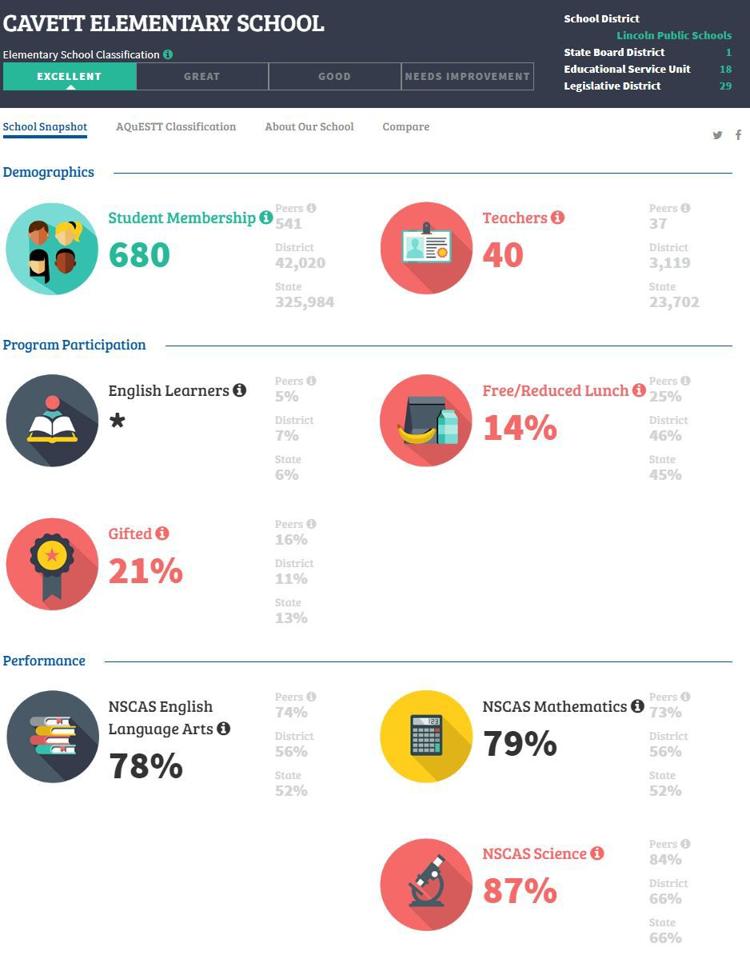 Clinton Elementary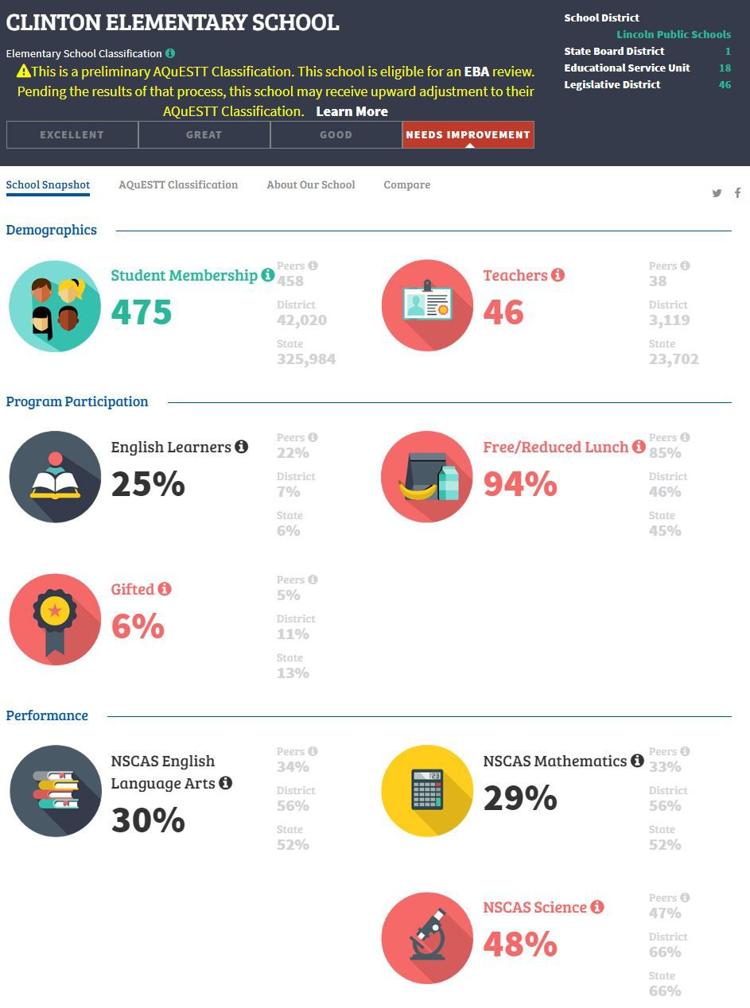 Eastridge Elementary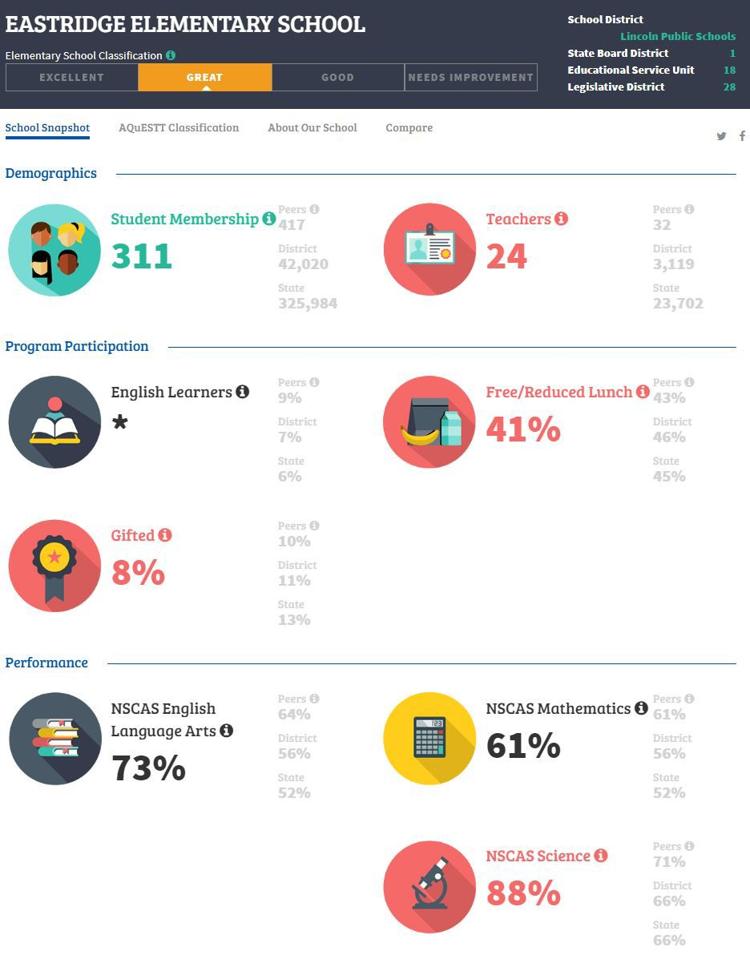 Elliott Elementary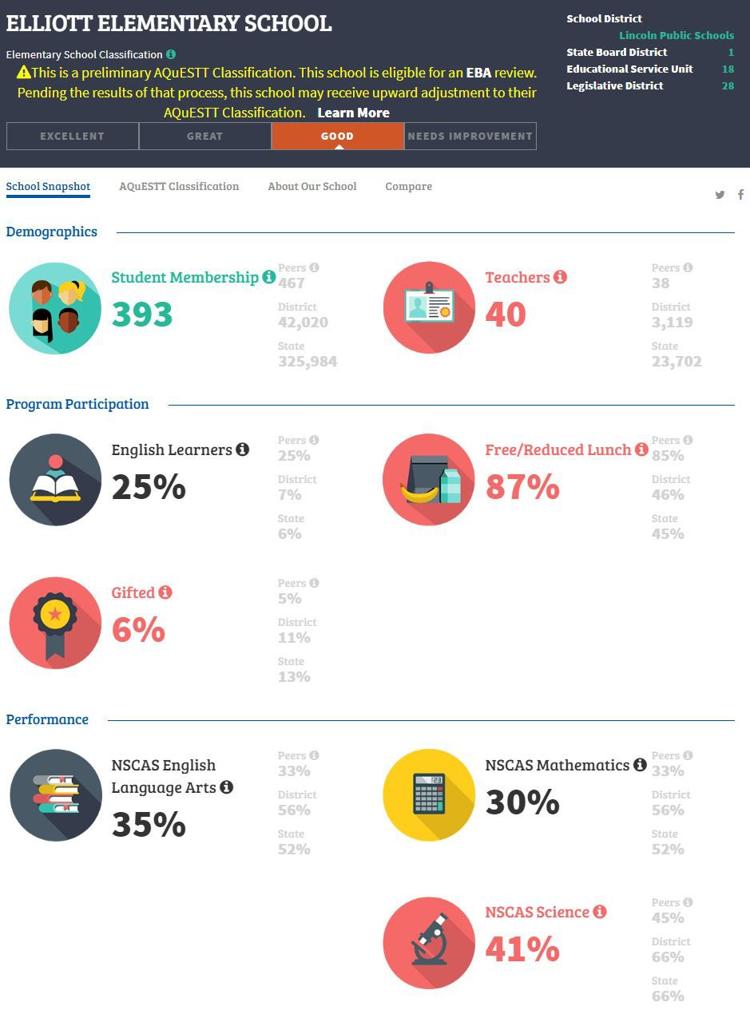 Everett Elementary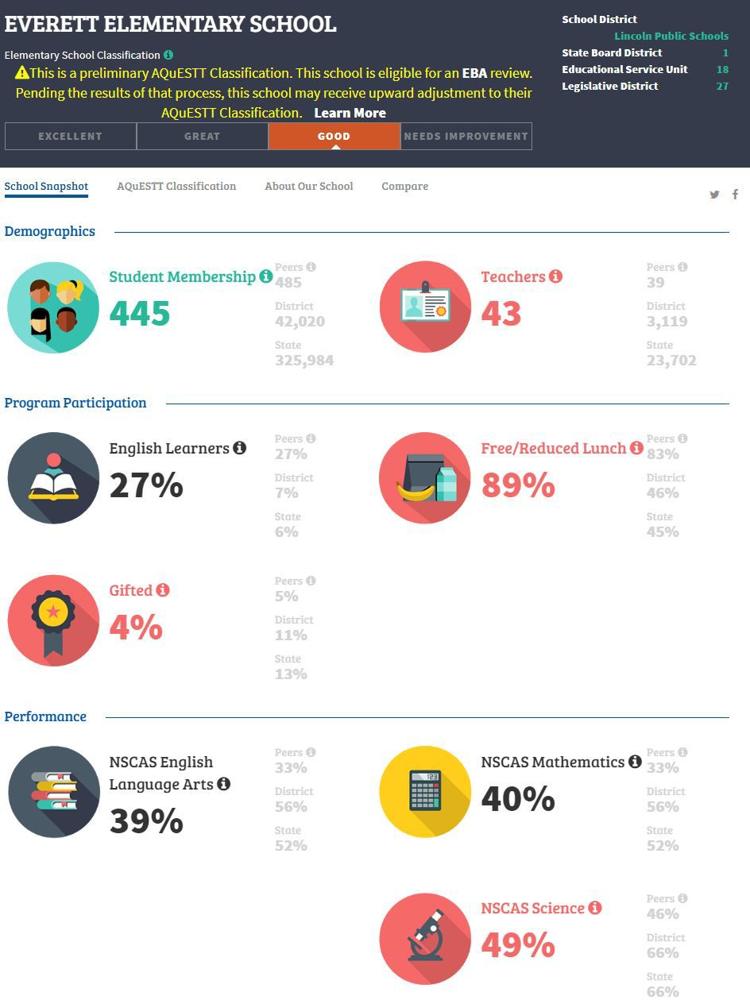 Fredstrom Elementary
Hartley Elementary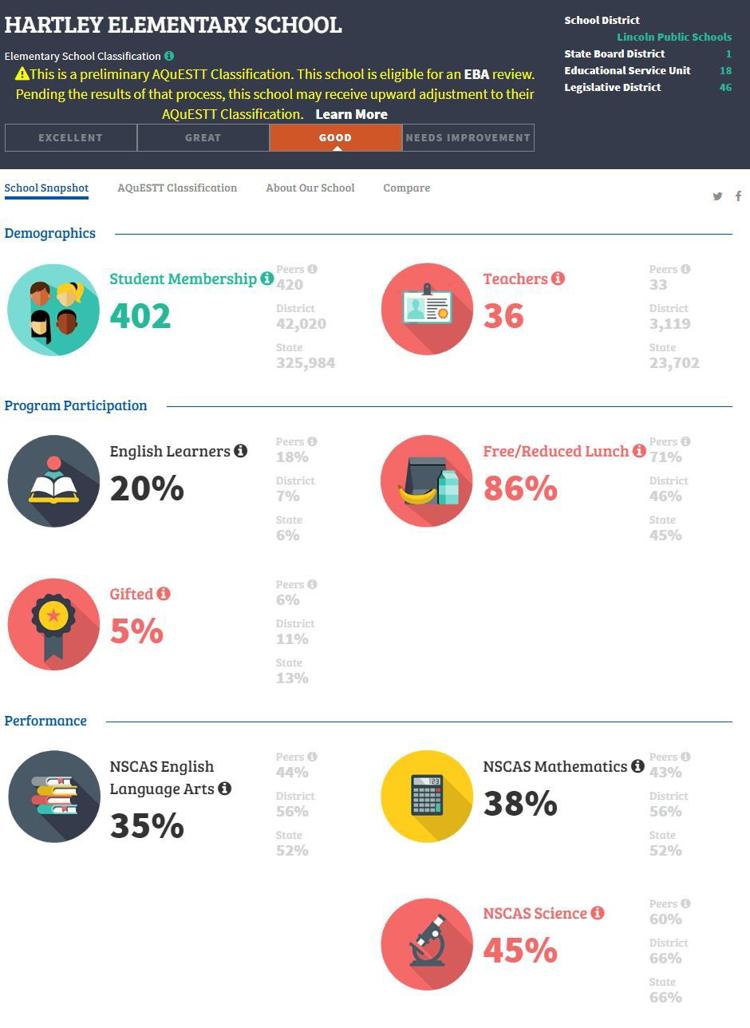 Hill Elementary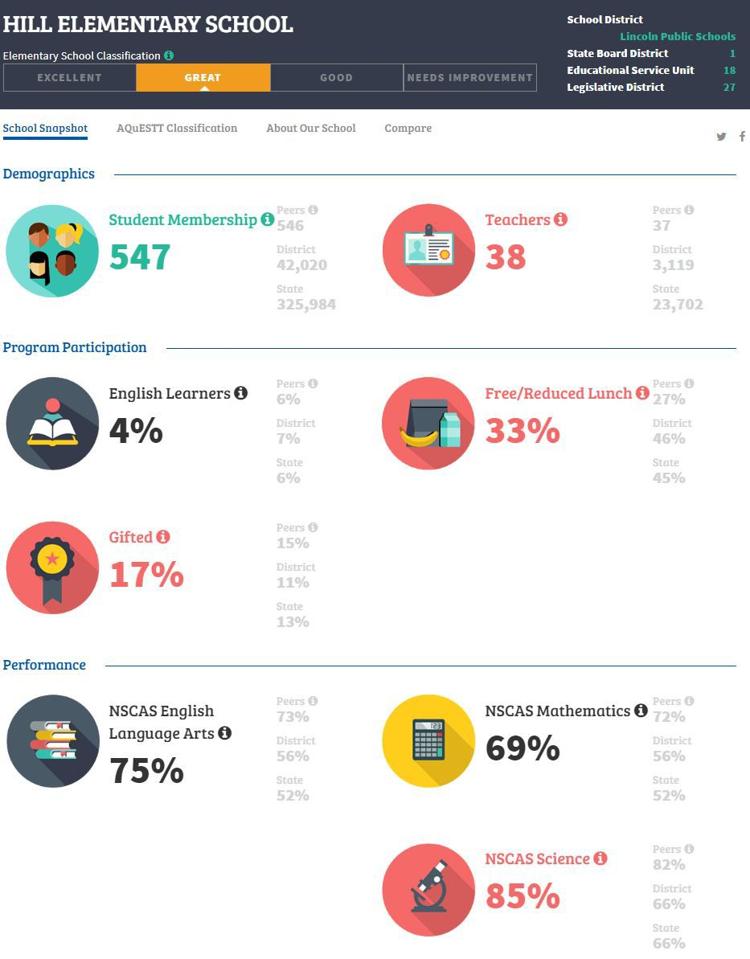 Holmes Elementary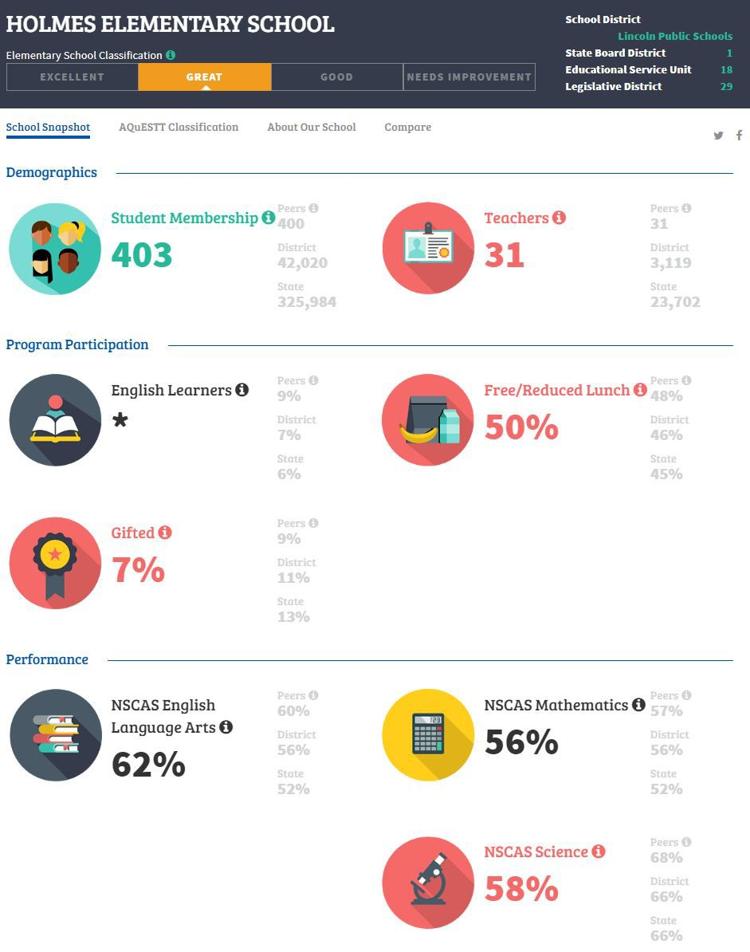 Humann Elementary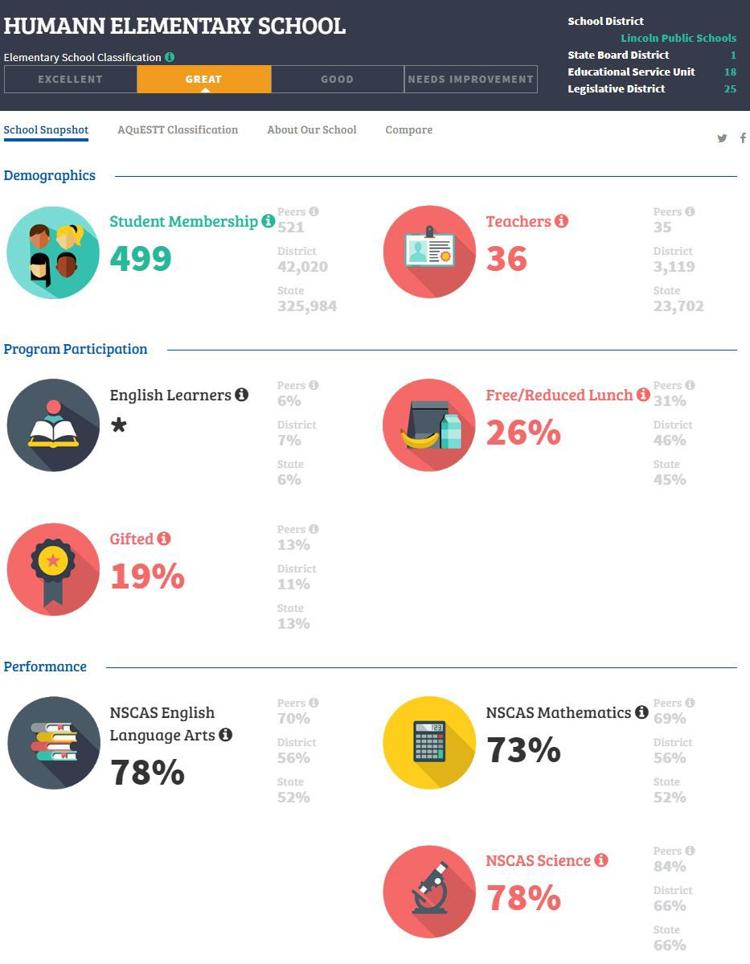 Huntington Elementary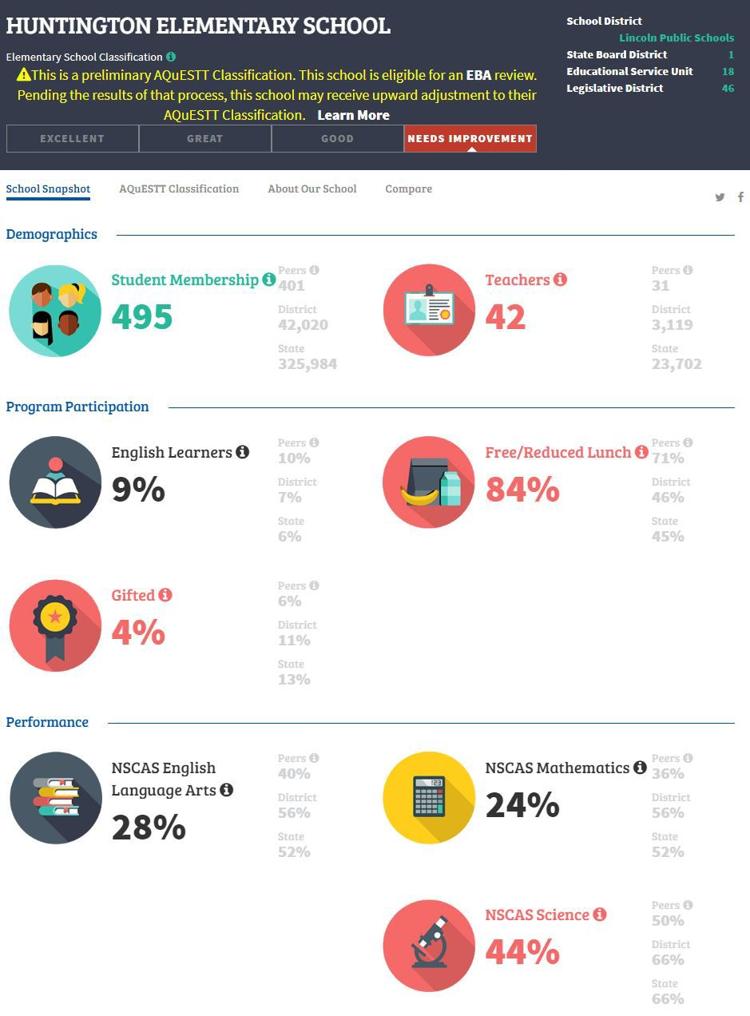 Kahoa Elementary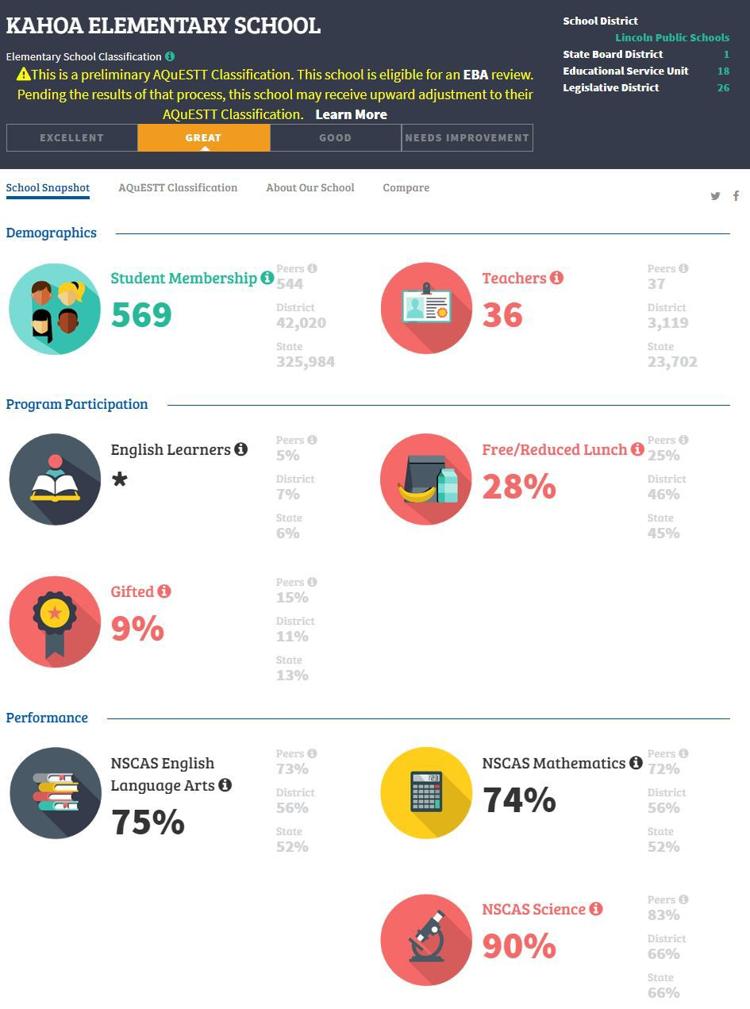 Kloefkorn Elementary
Kooser Elementary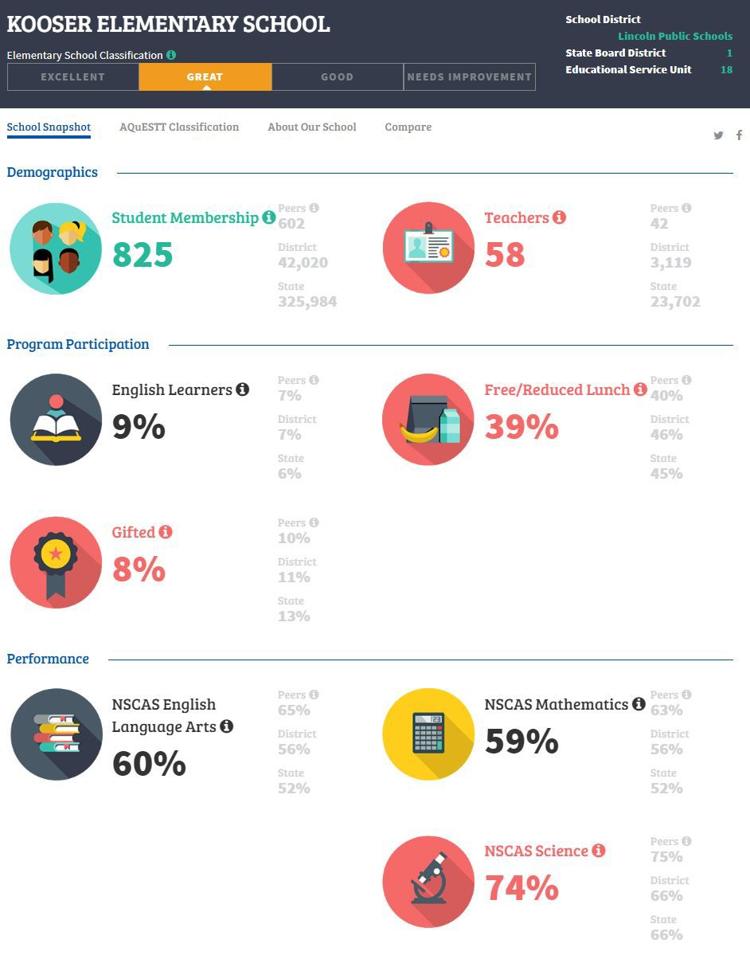 Lakeview Elementary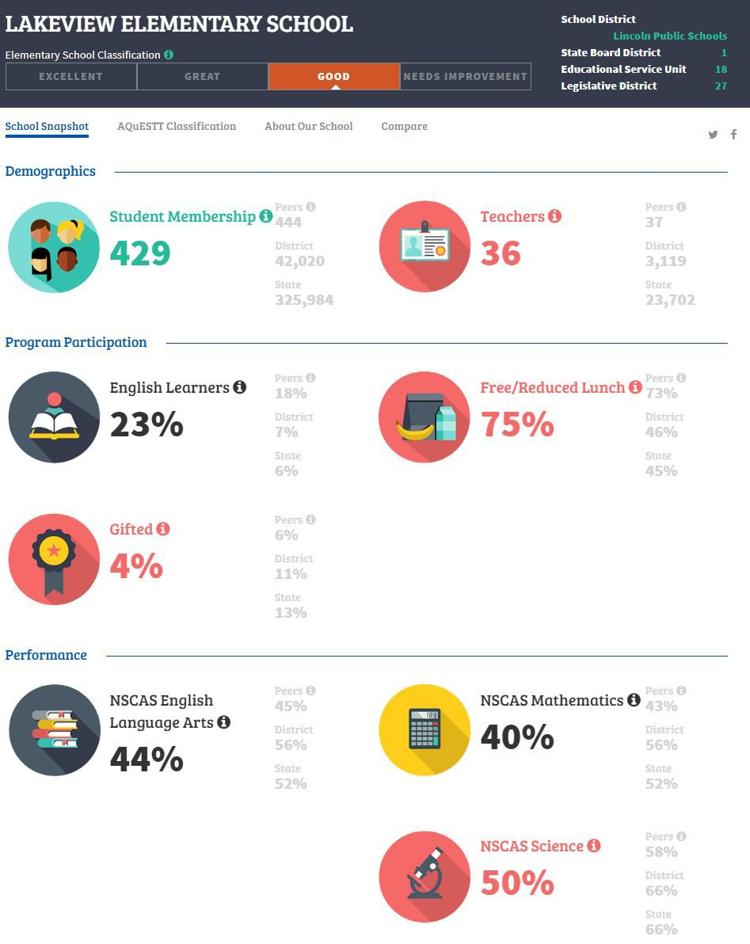 Maxey Elementary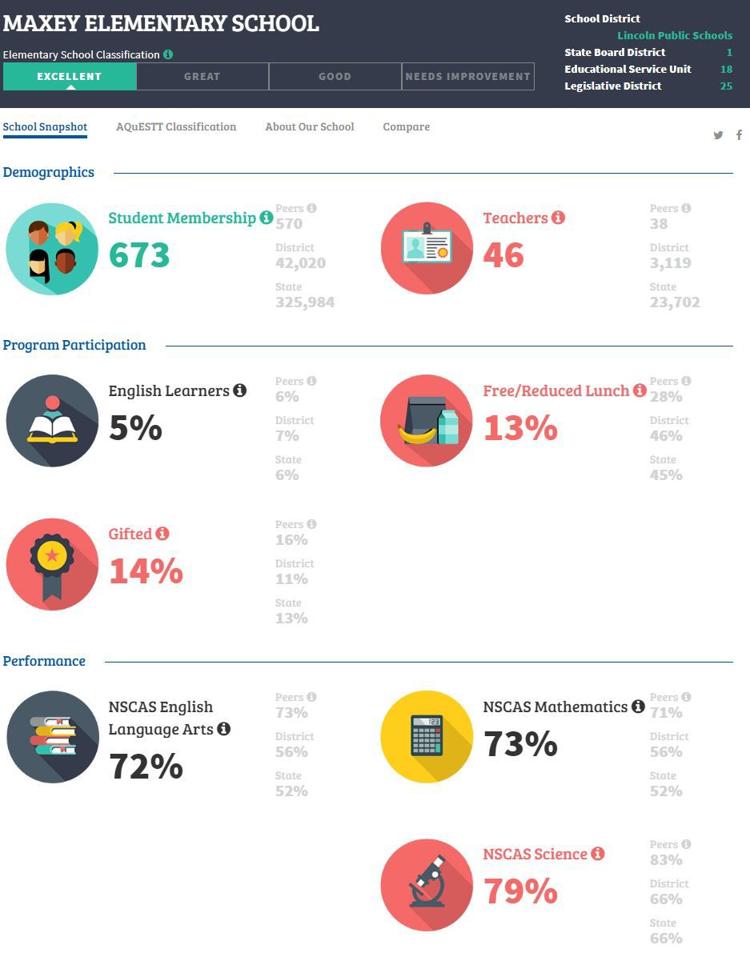 McPhee Elementary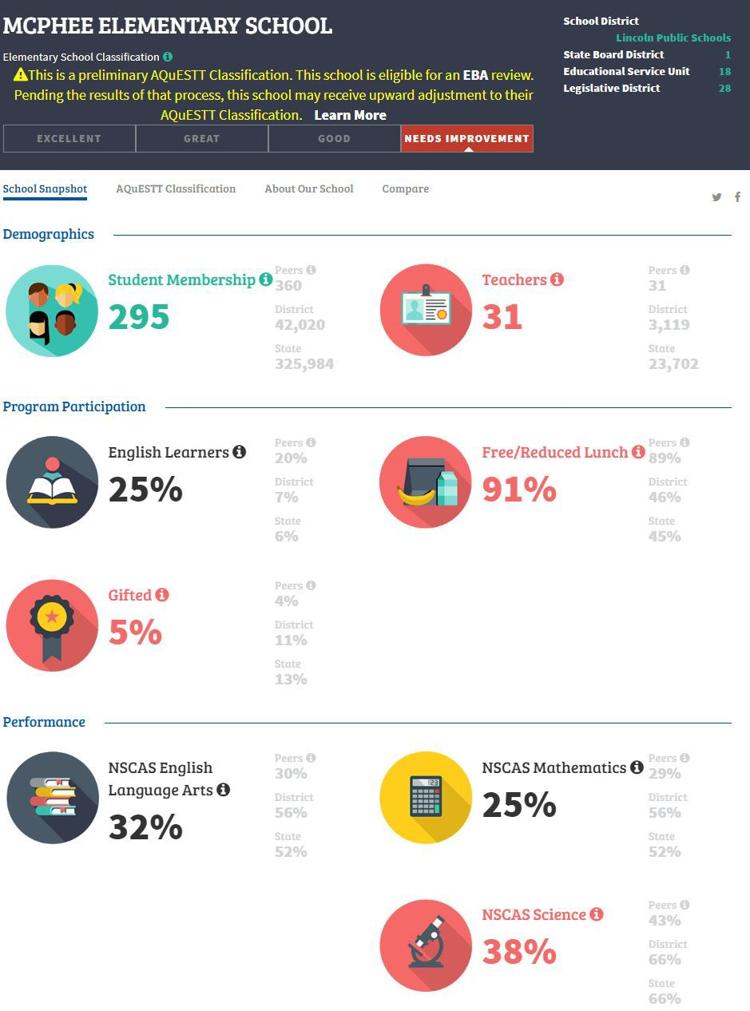 Meadow Lane Elementary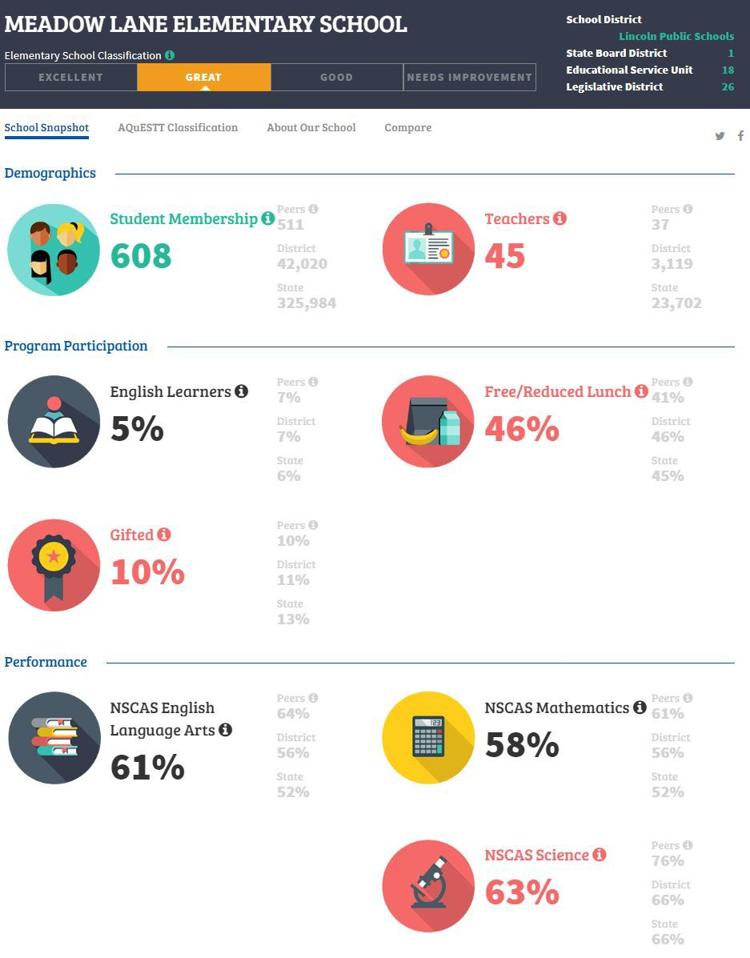 Morley Elementary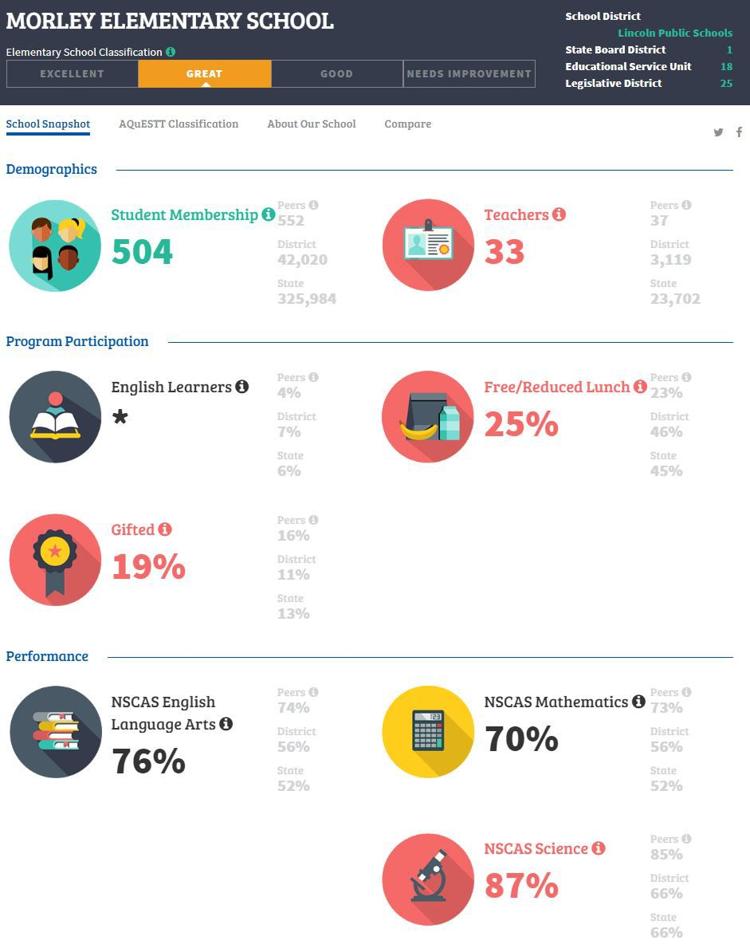 Norwood Park Elementary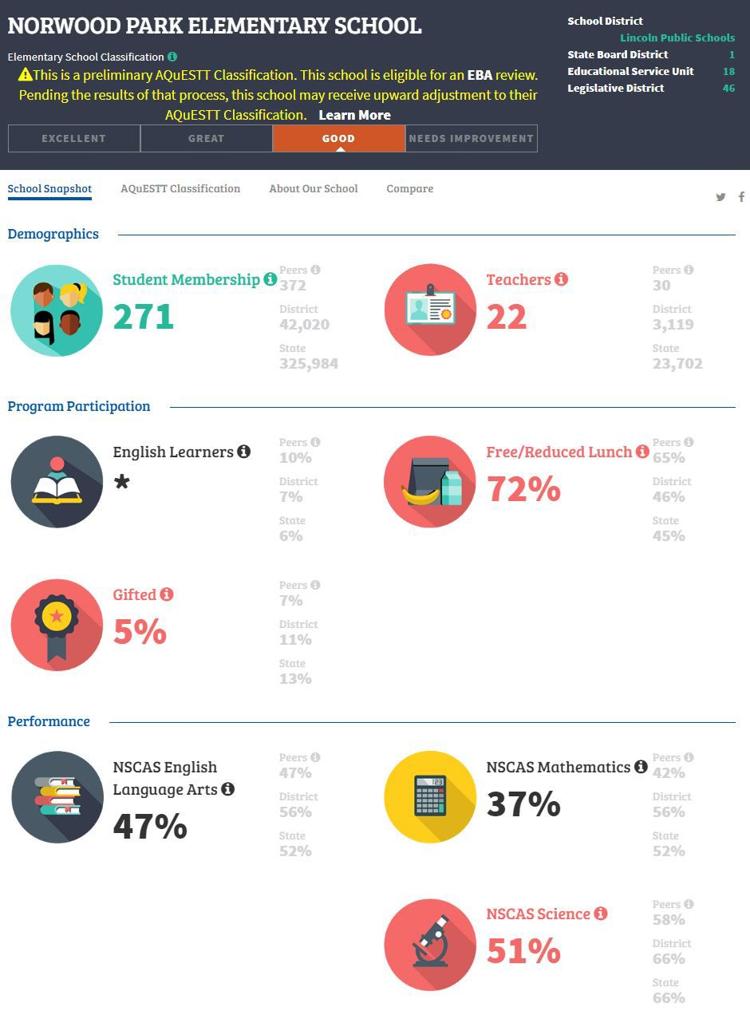 Pershing Elementary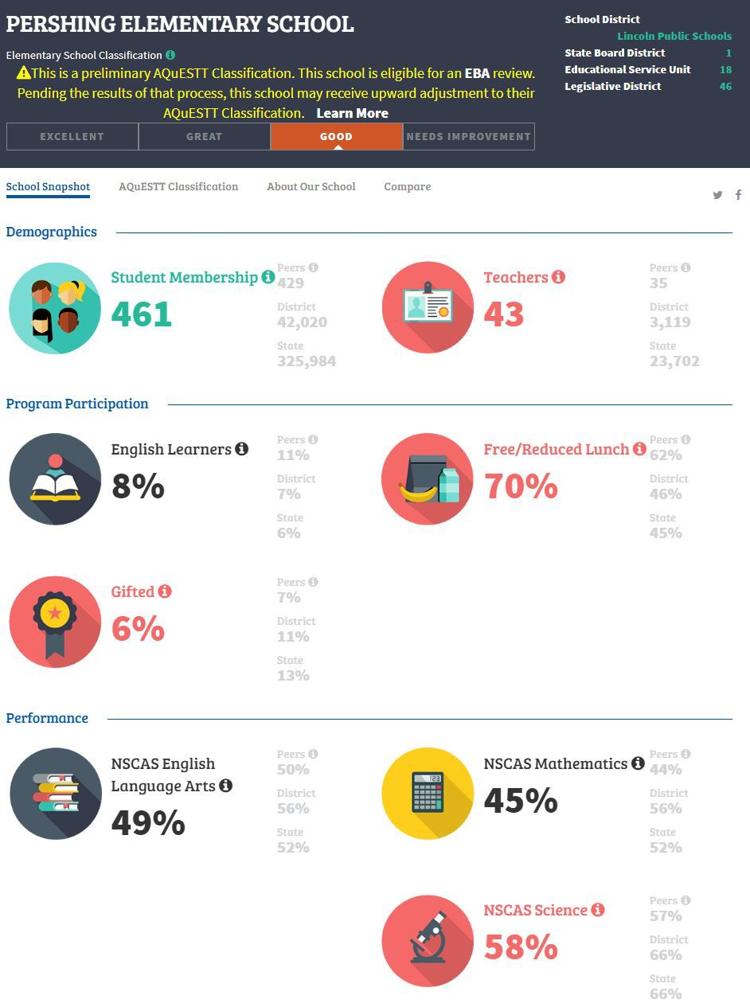 Prescott Elementary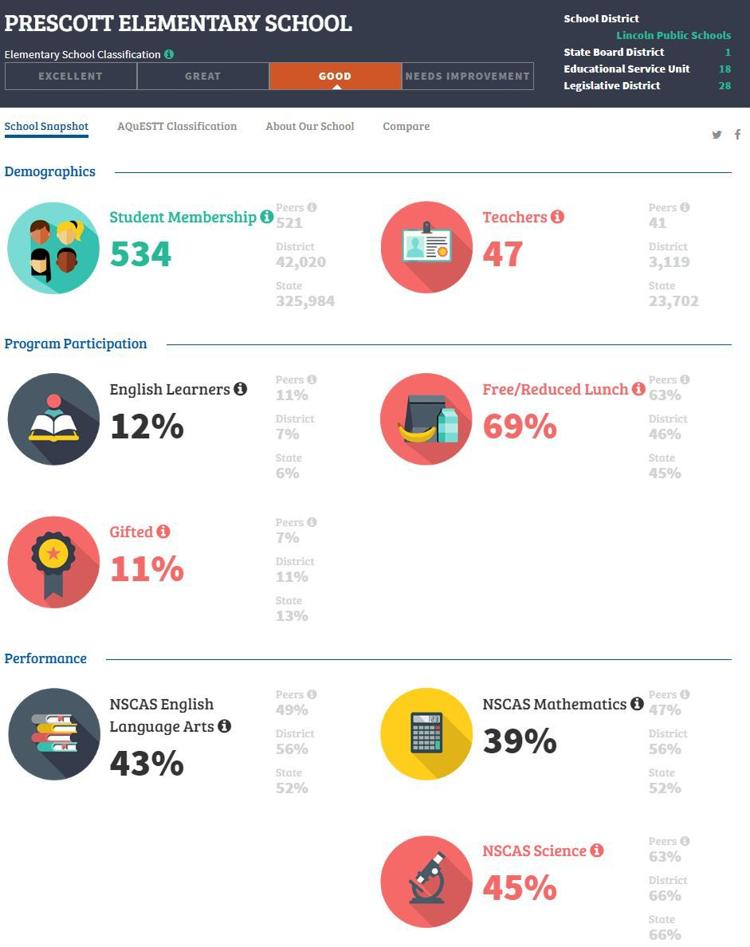 Pyrtle Elementary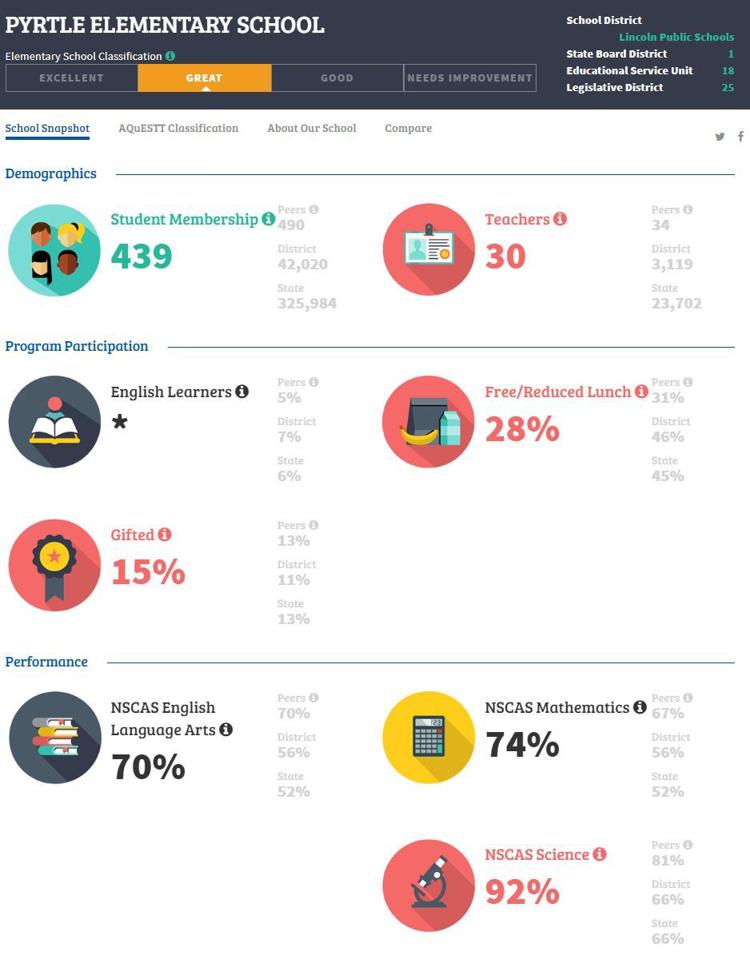 Randolph Elementary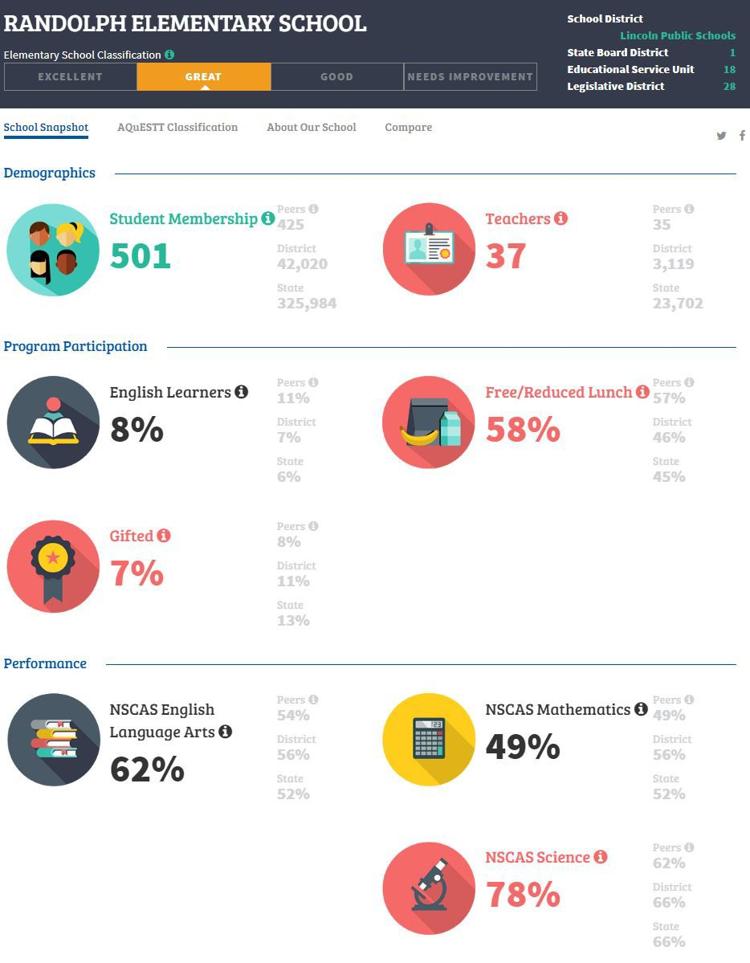 Riley Elementary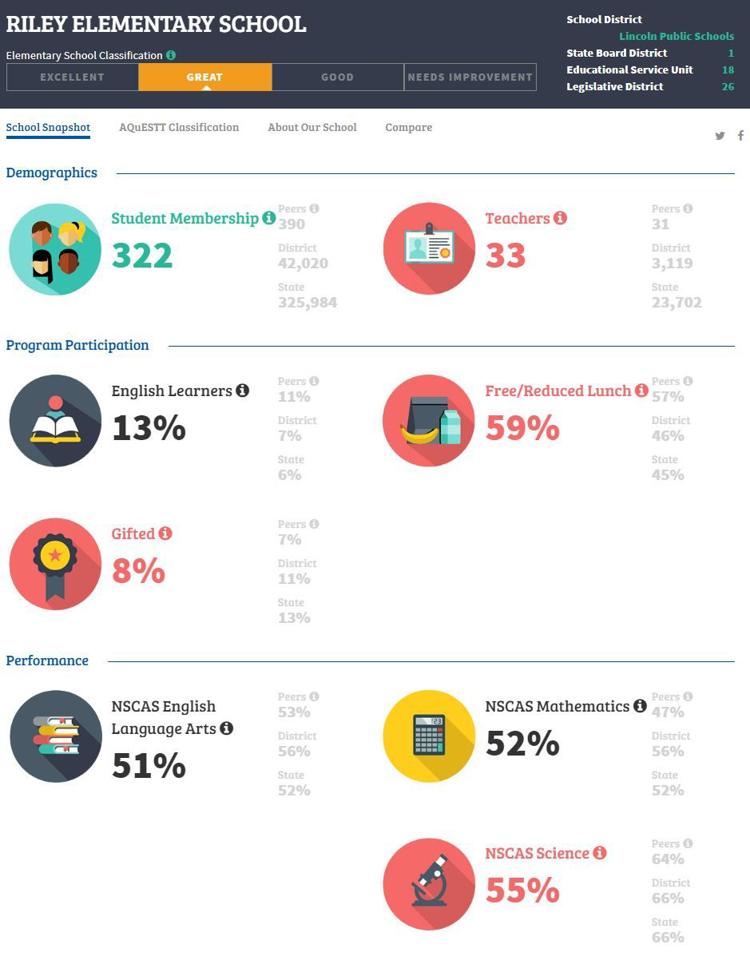 Roper Elementary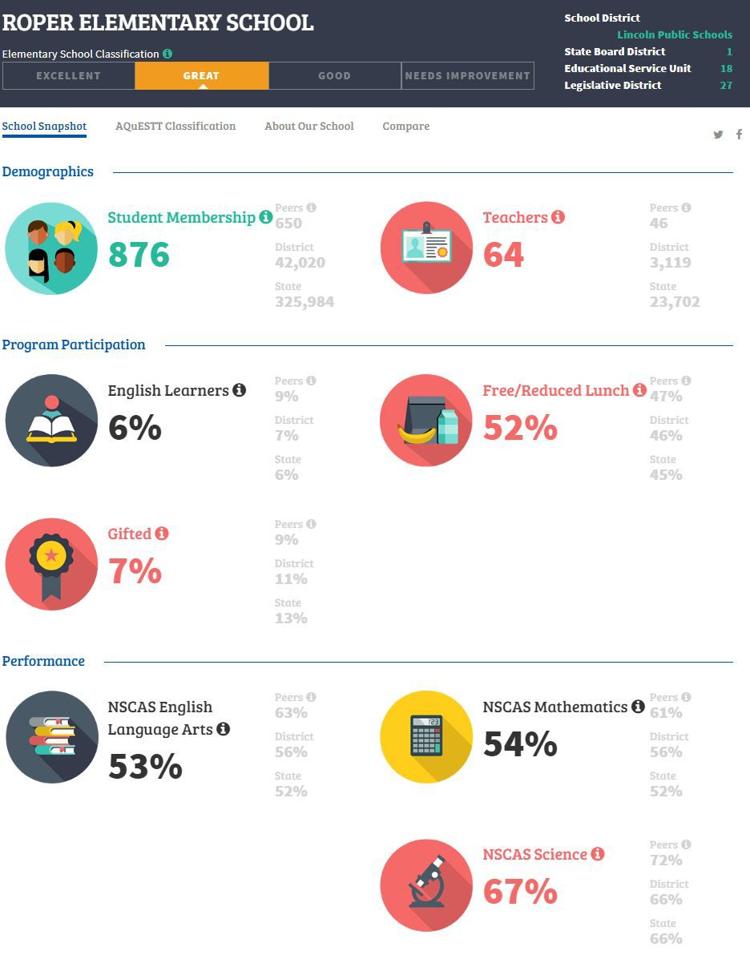 Rousseau Elementary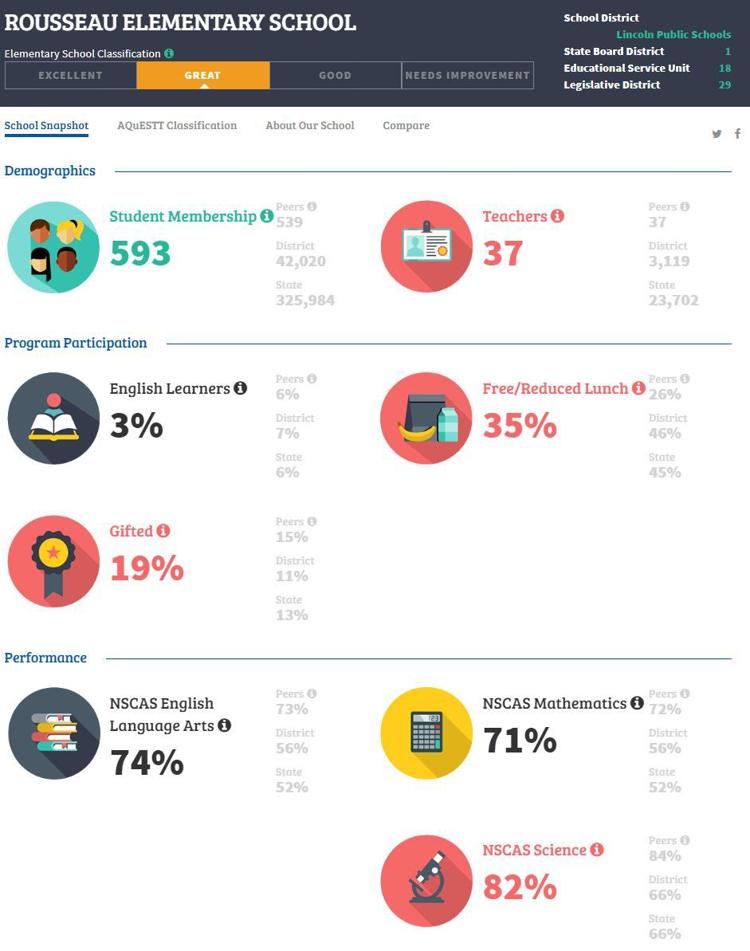 Saratoga Elementary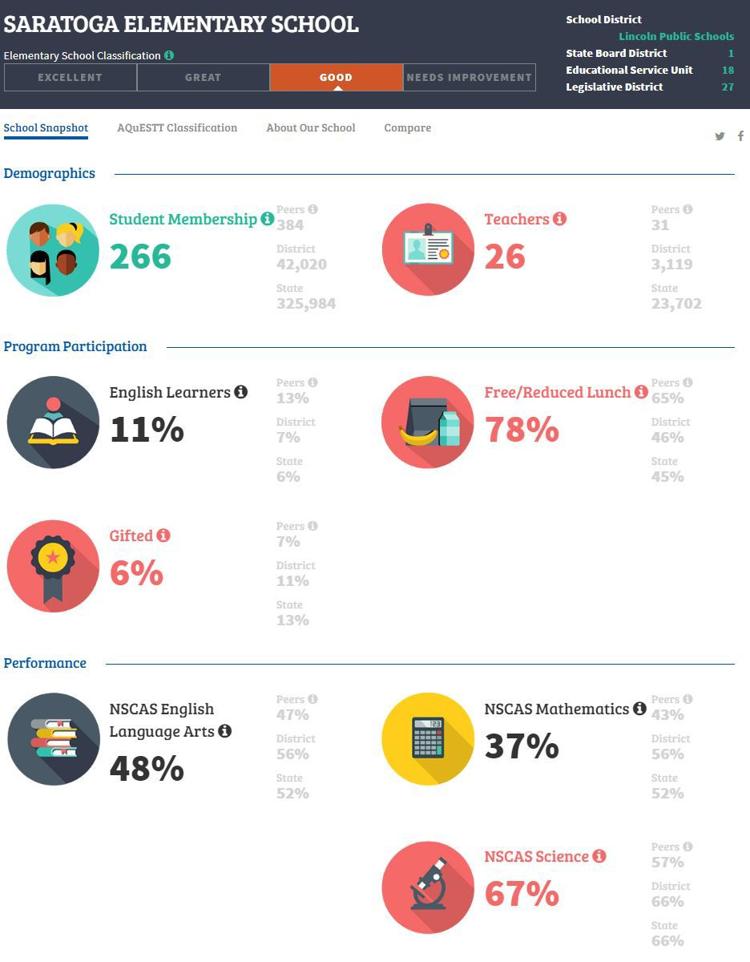 Sheridan Elementary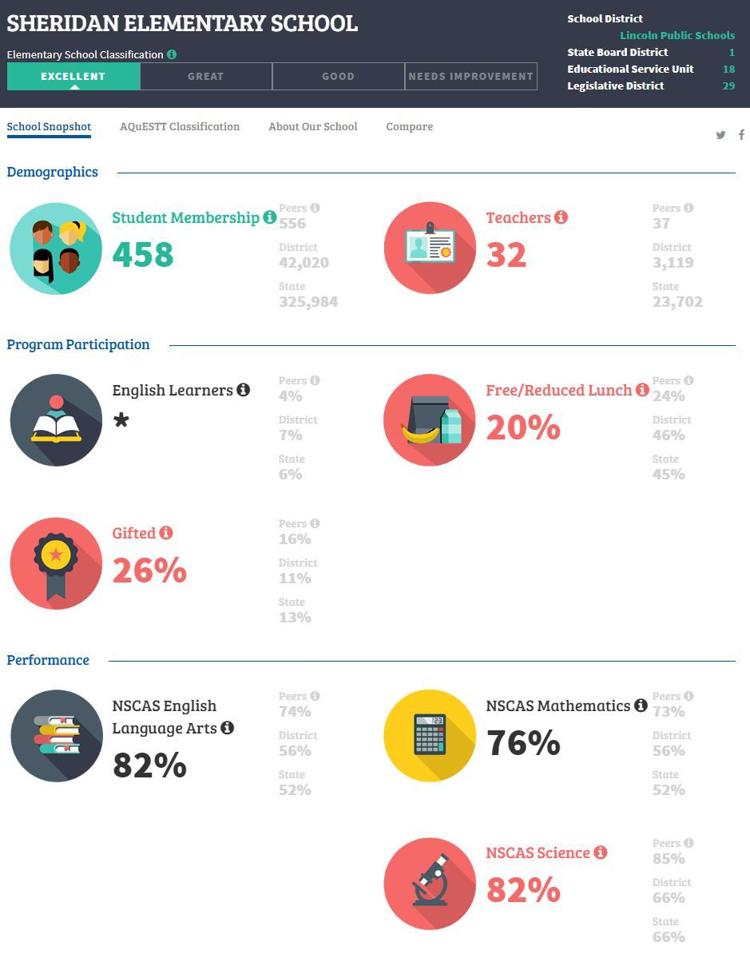 West Lincoln Elementary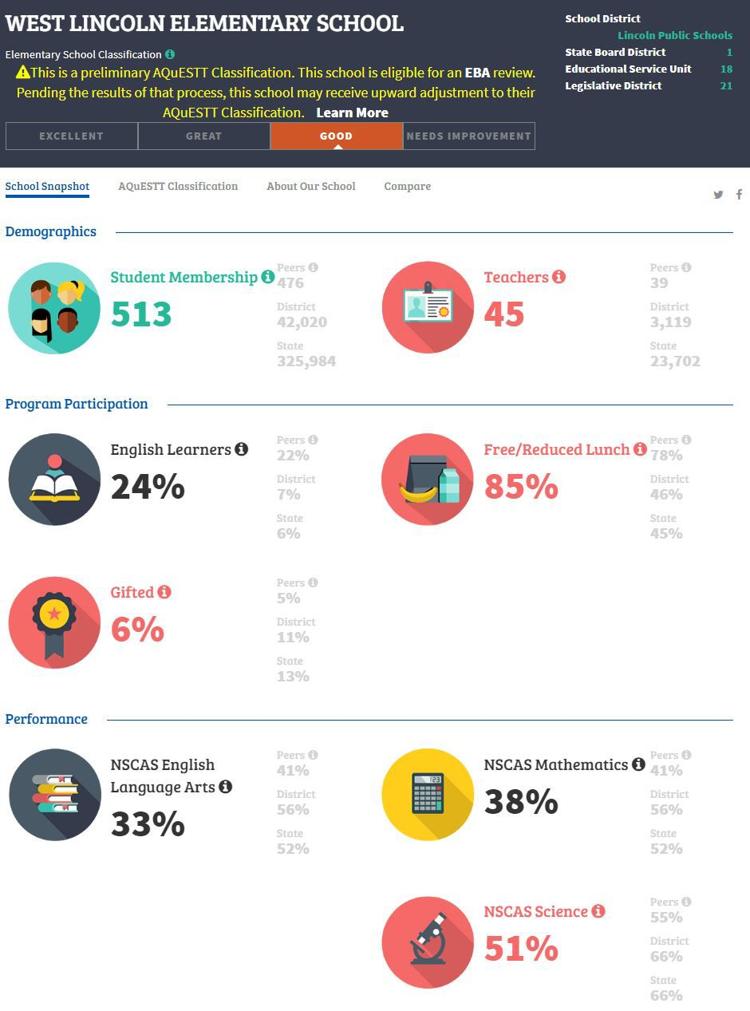 Wysong Elementary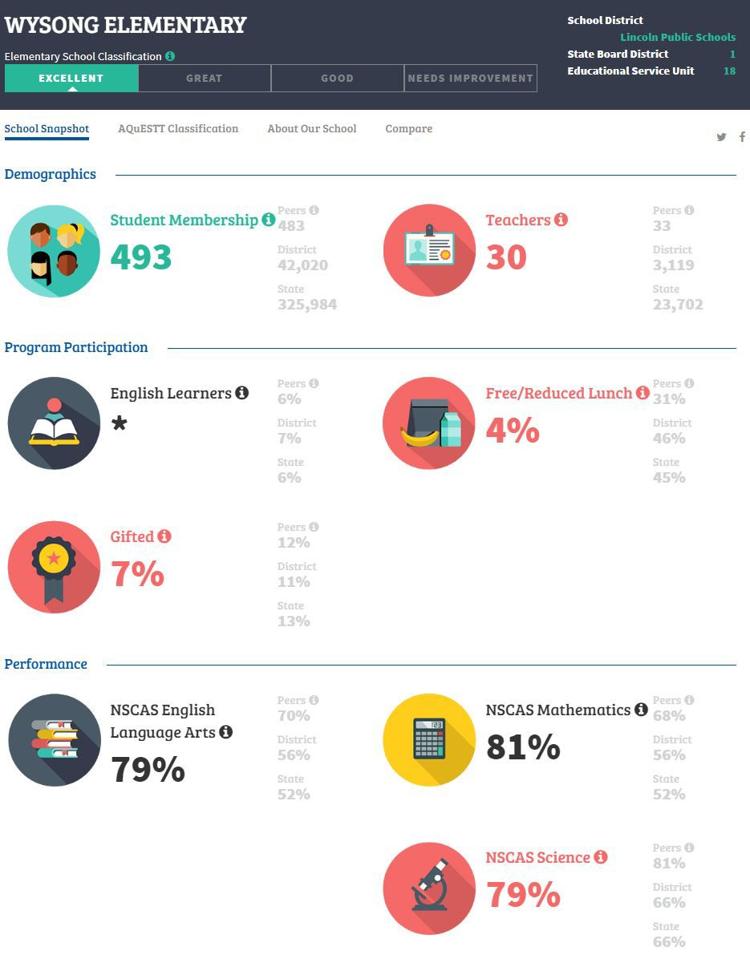 Zeman Elementary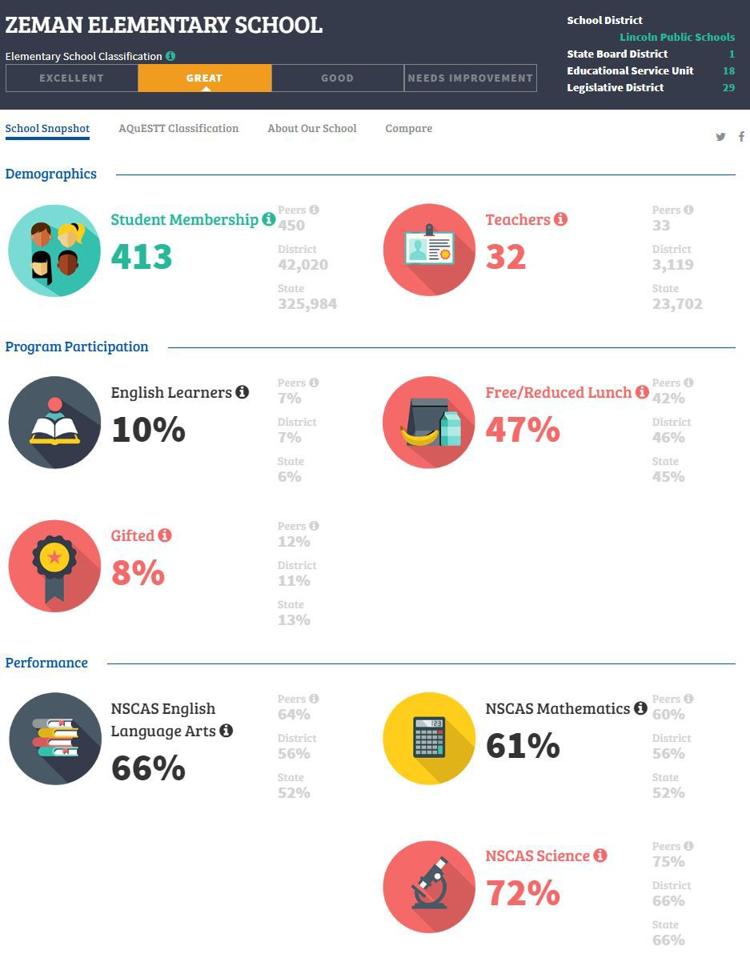 Culler Middle School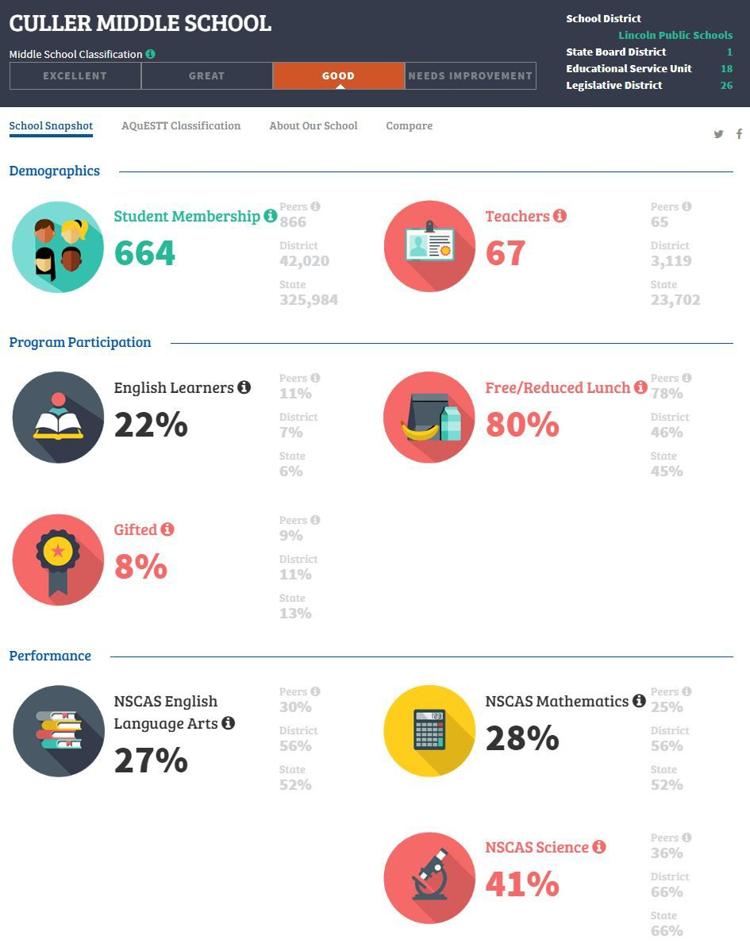 Dawes Middle School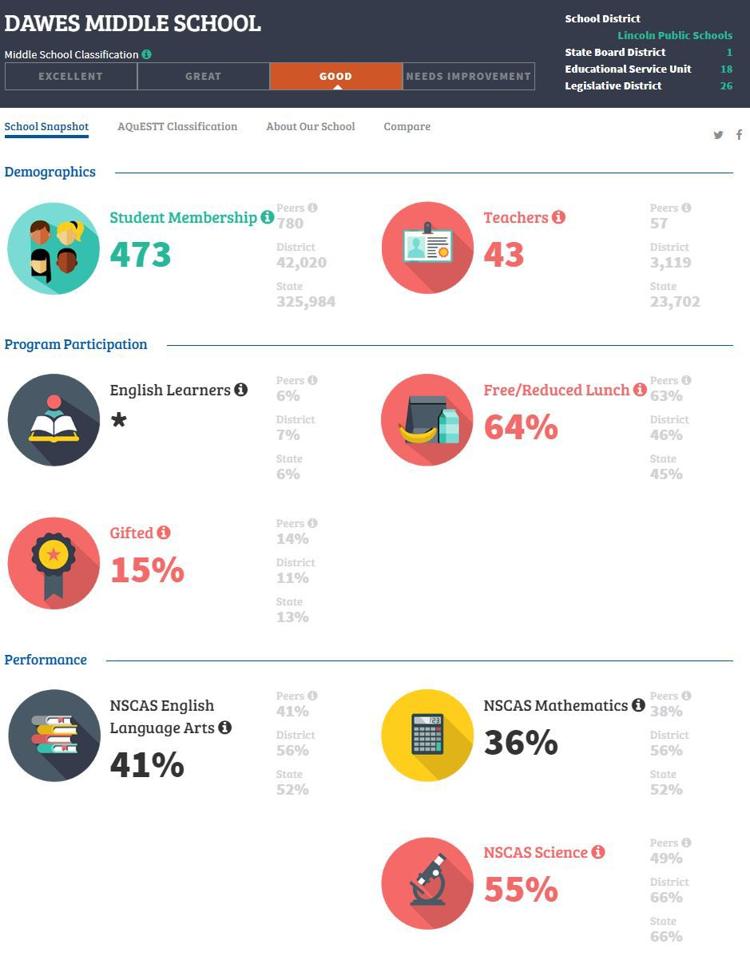 Goodrich Middle School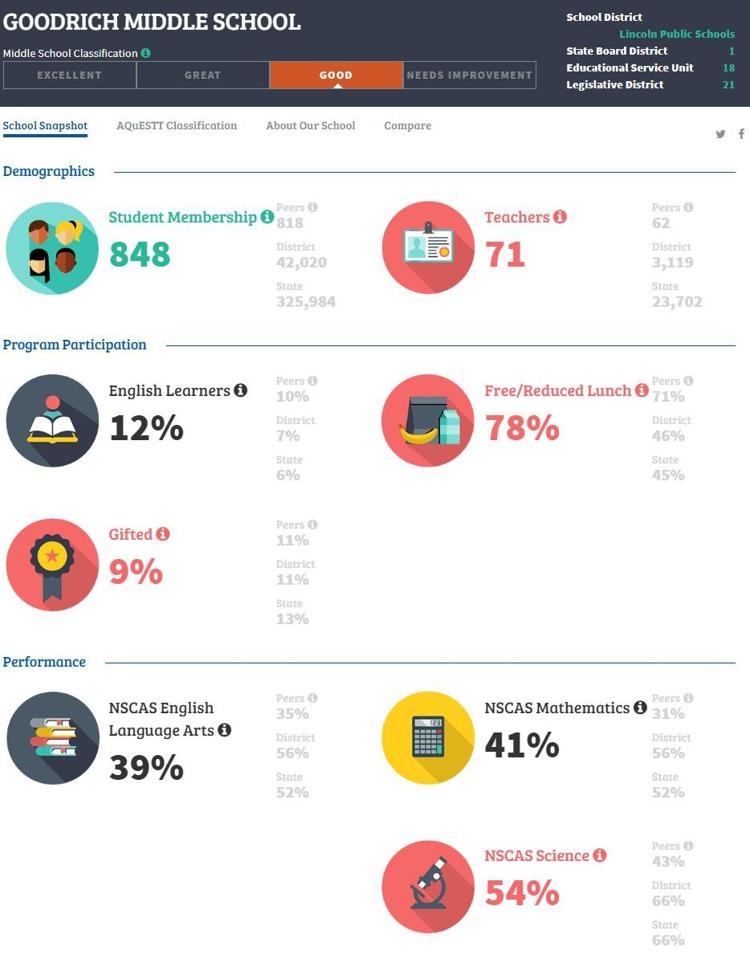 Irving Middle School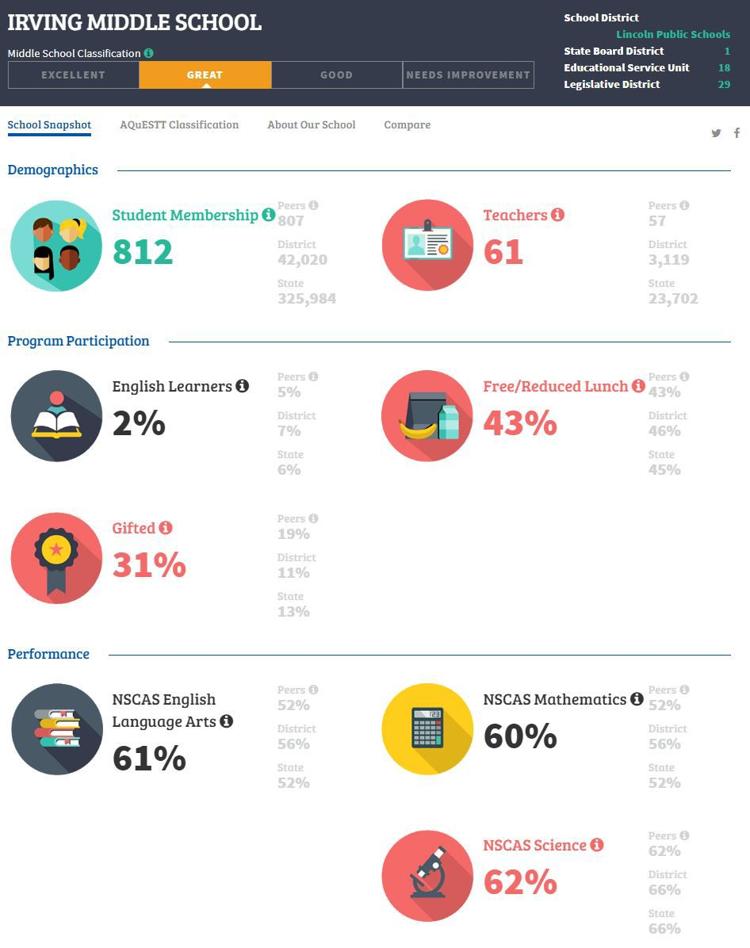 Lefler Middle School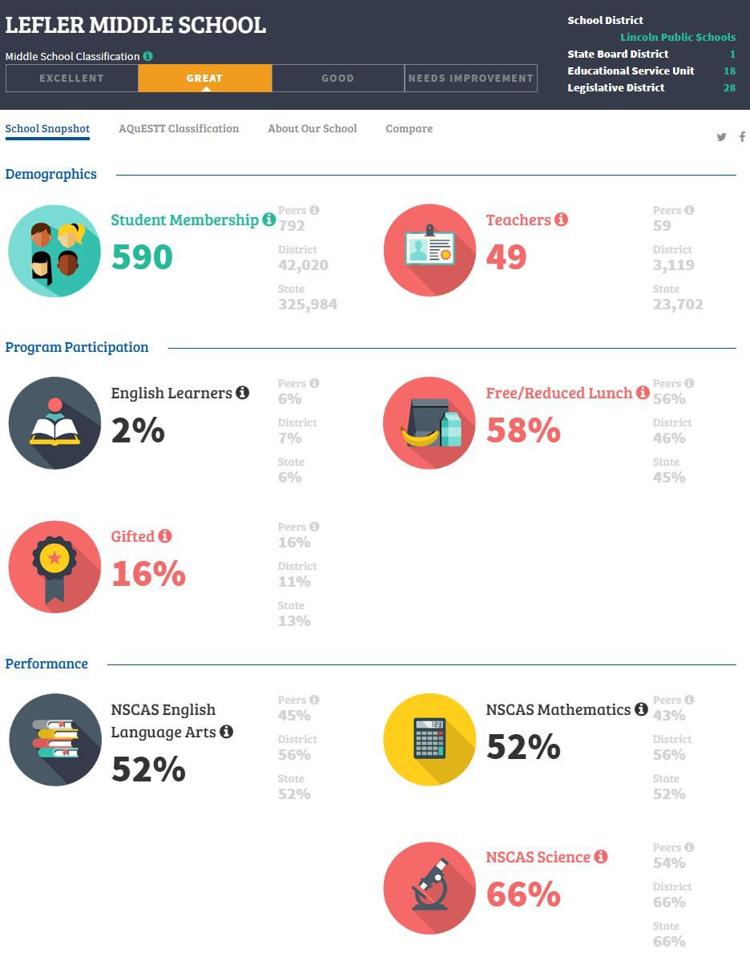 Lux Middle School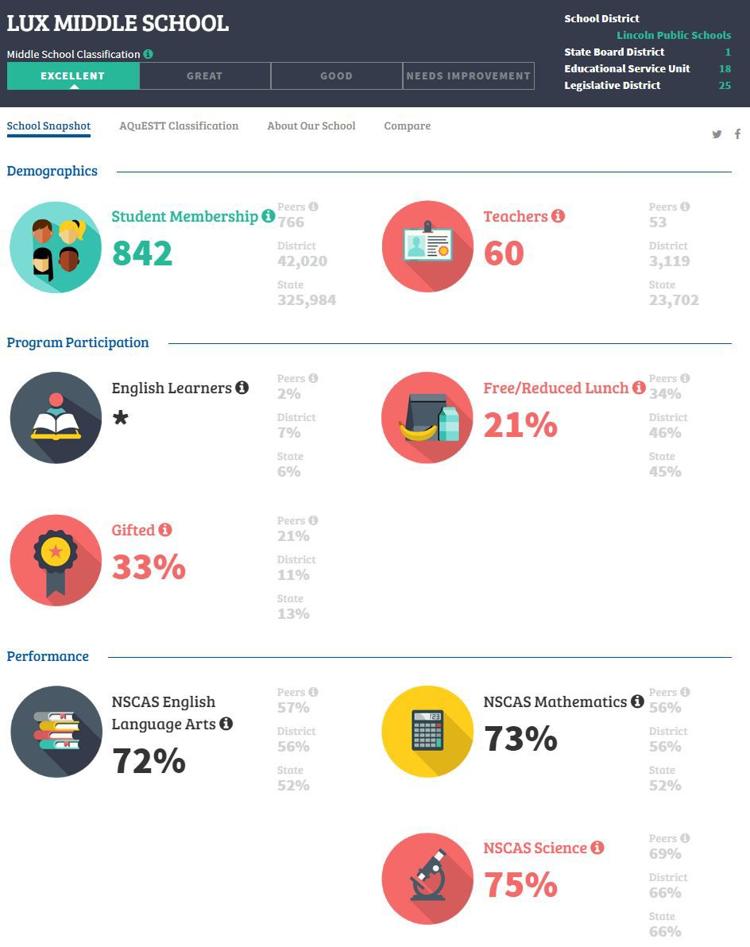 Mickle Middle School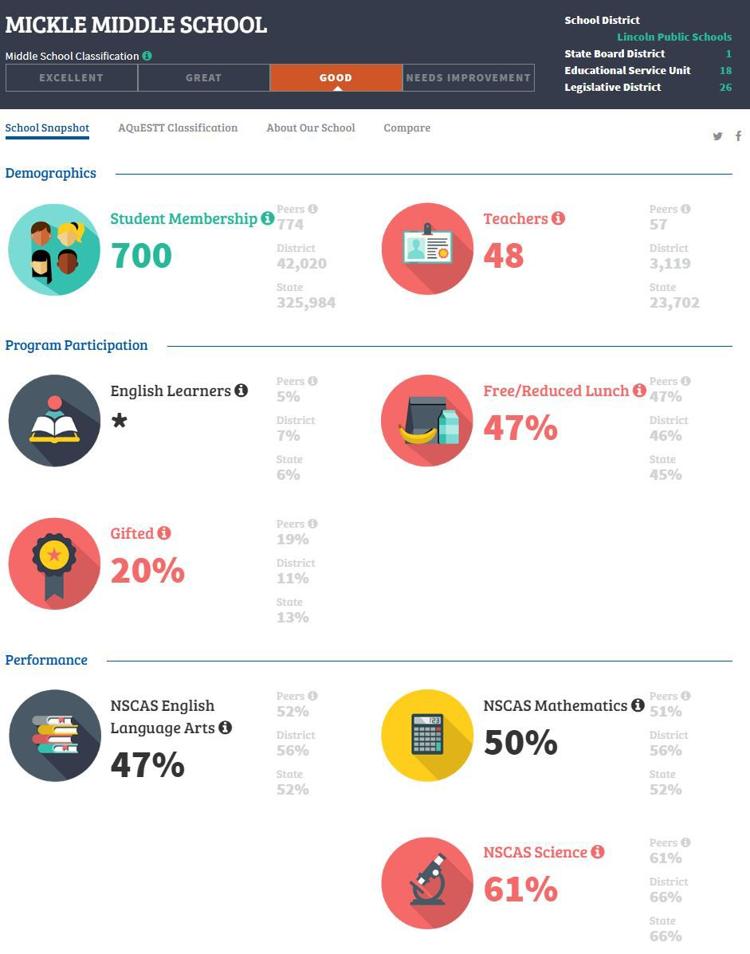 Moore Middle School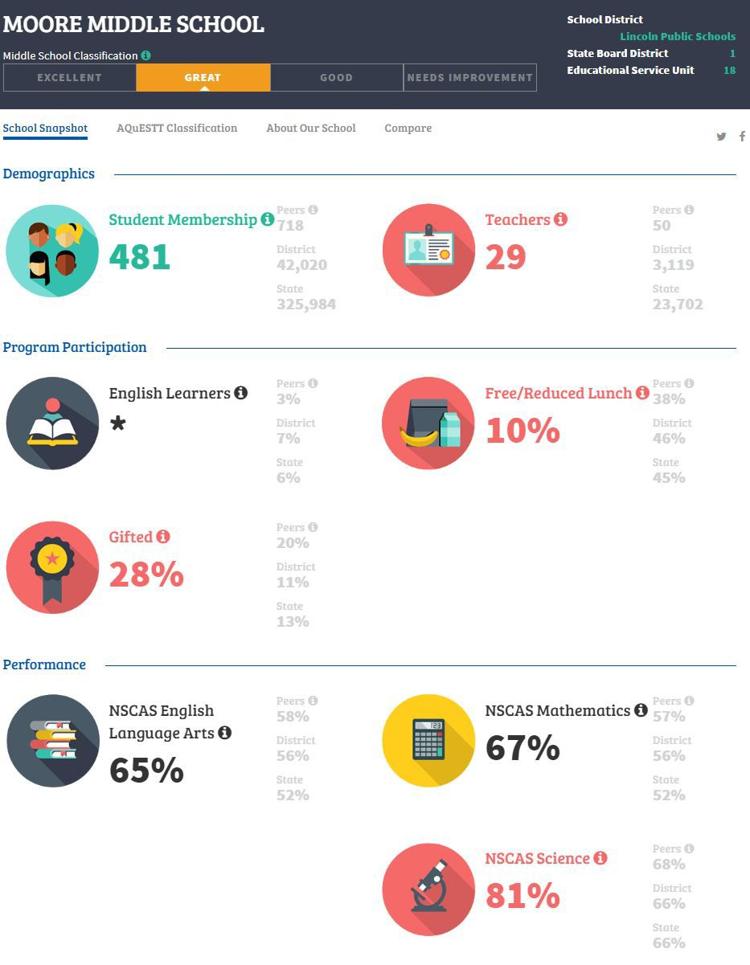 Park Middle School
Pound Middle School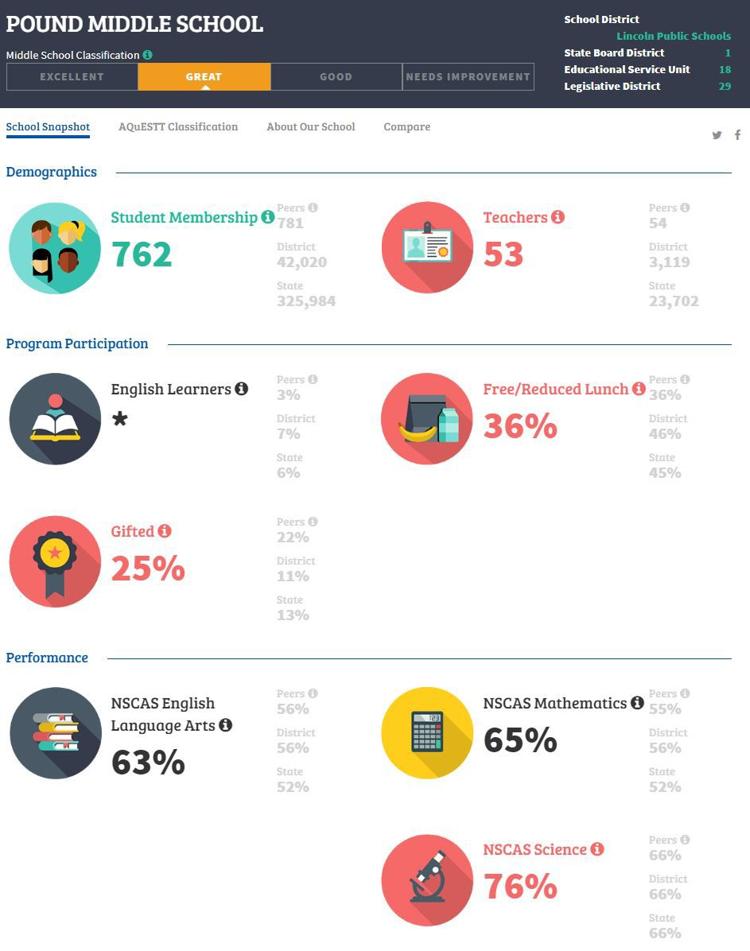 Schoo Middle School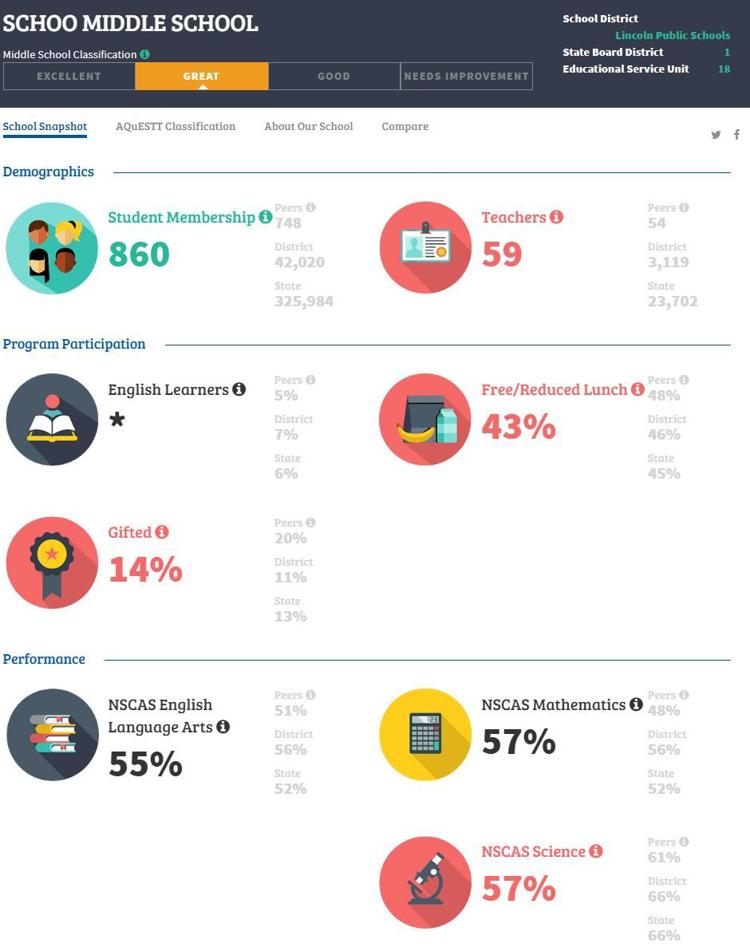 Scott Middle School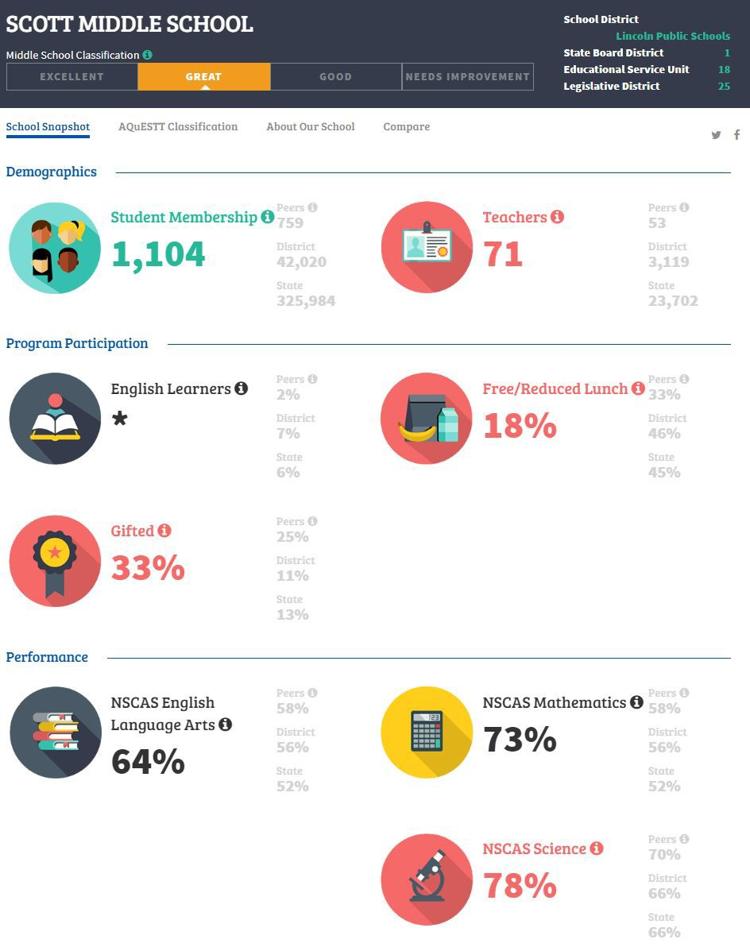 Lincoln East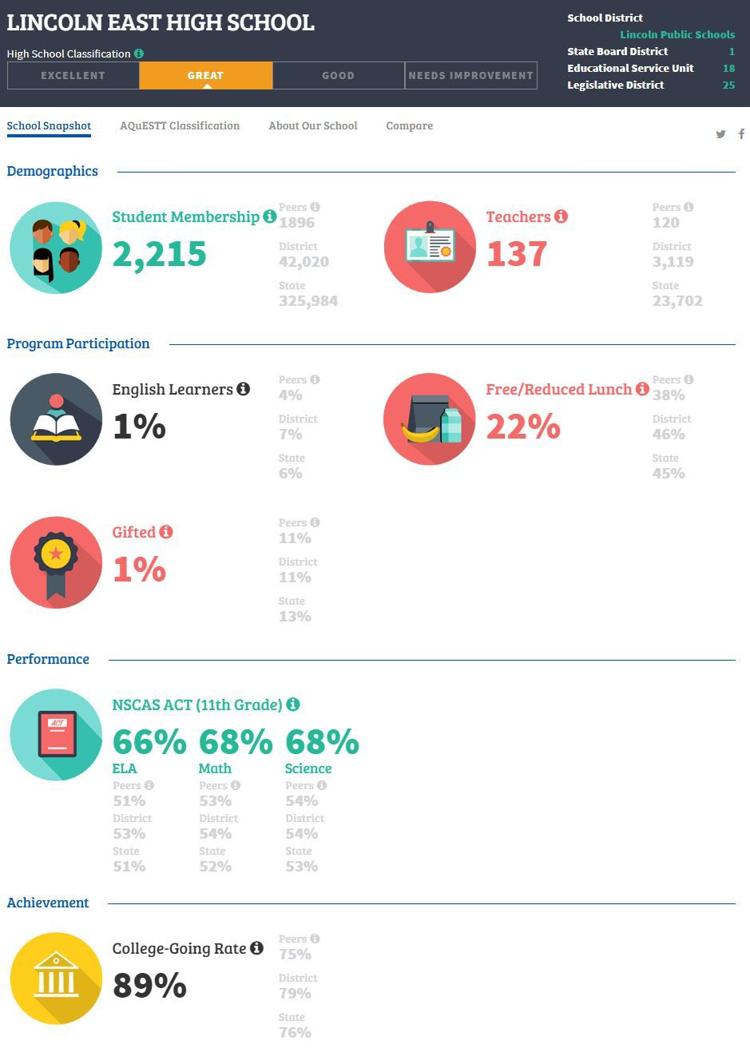 Lincoln High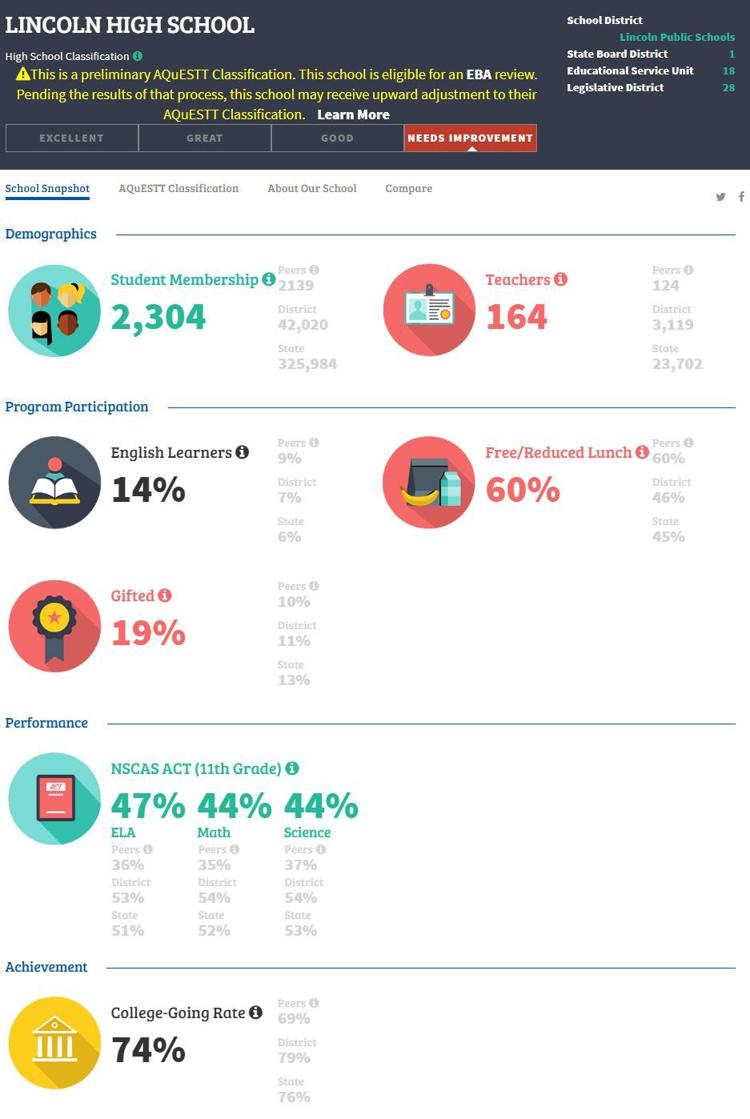 North Star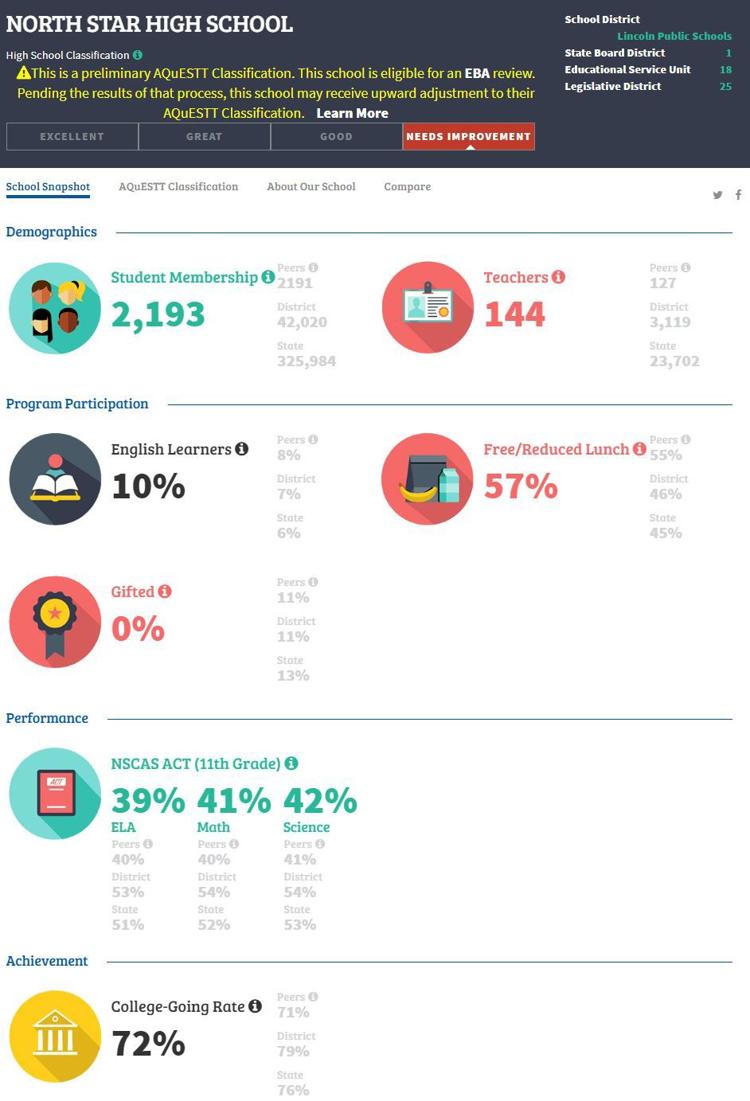 Northeast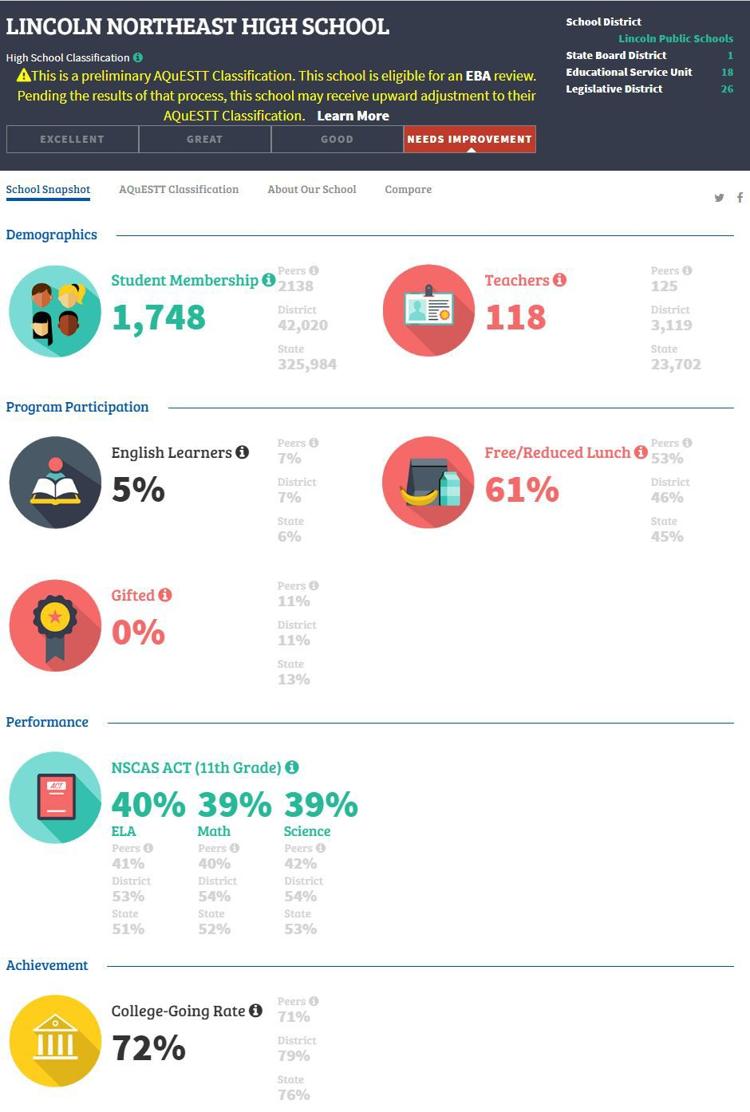 Southeast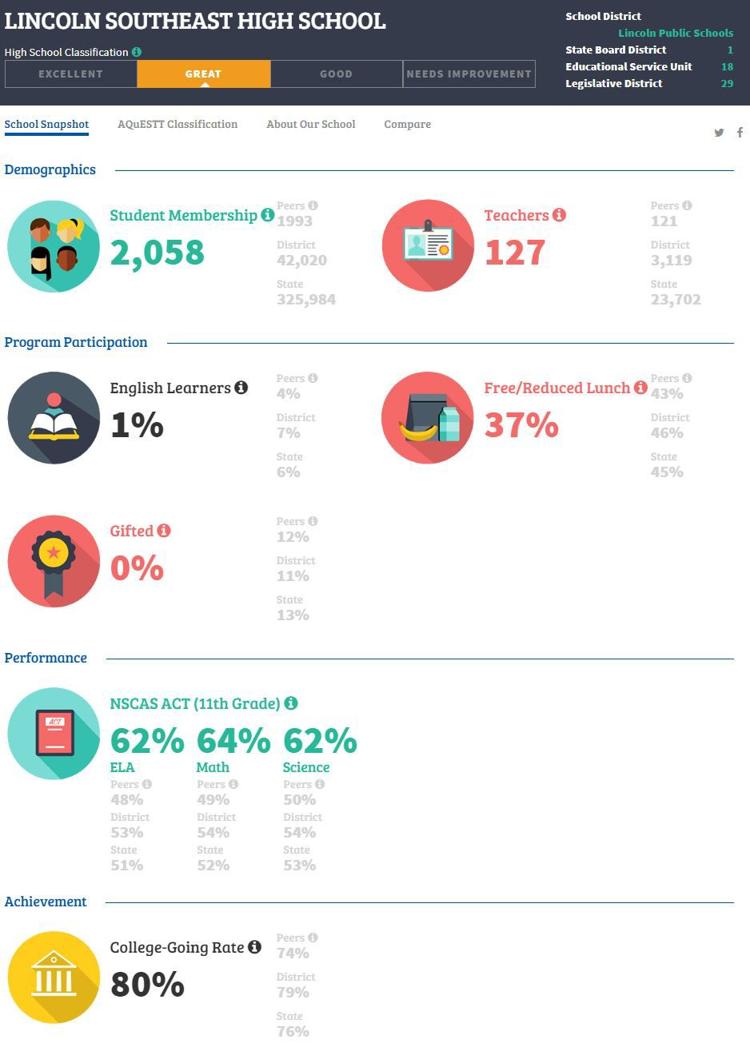 Southwest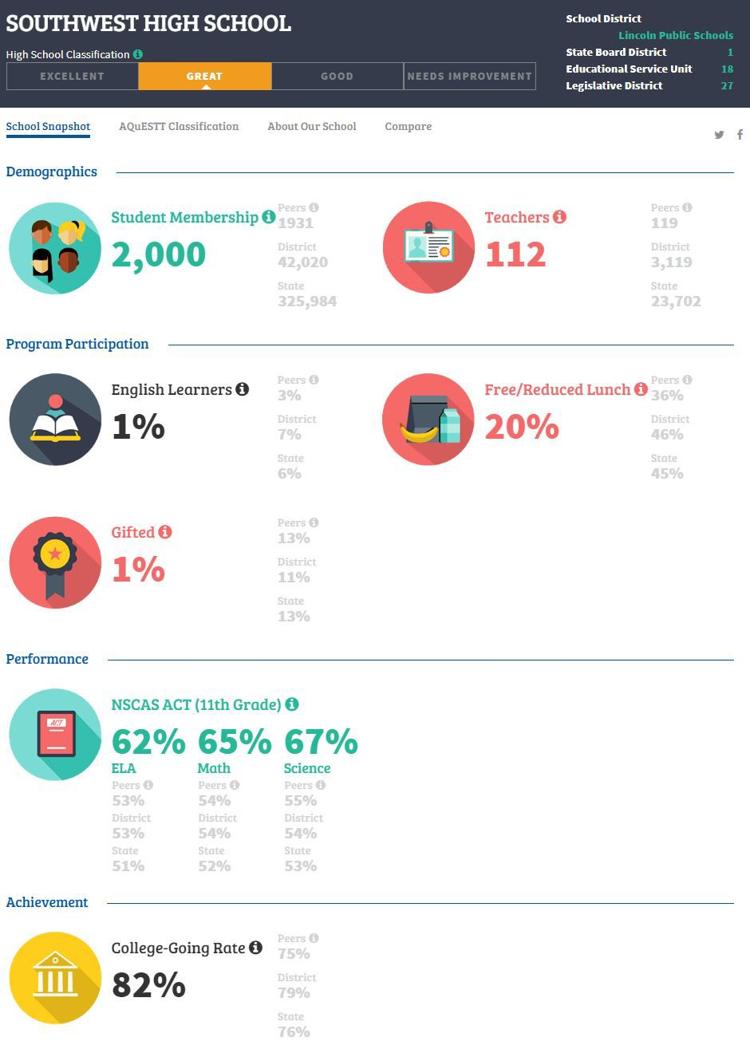 State of Nebraska