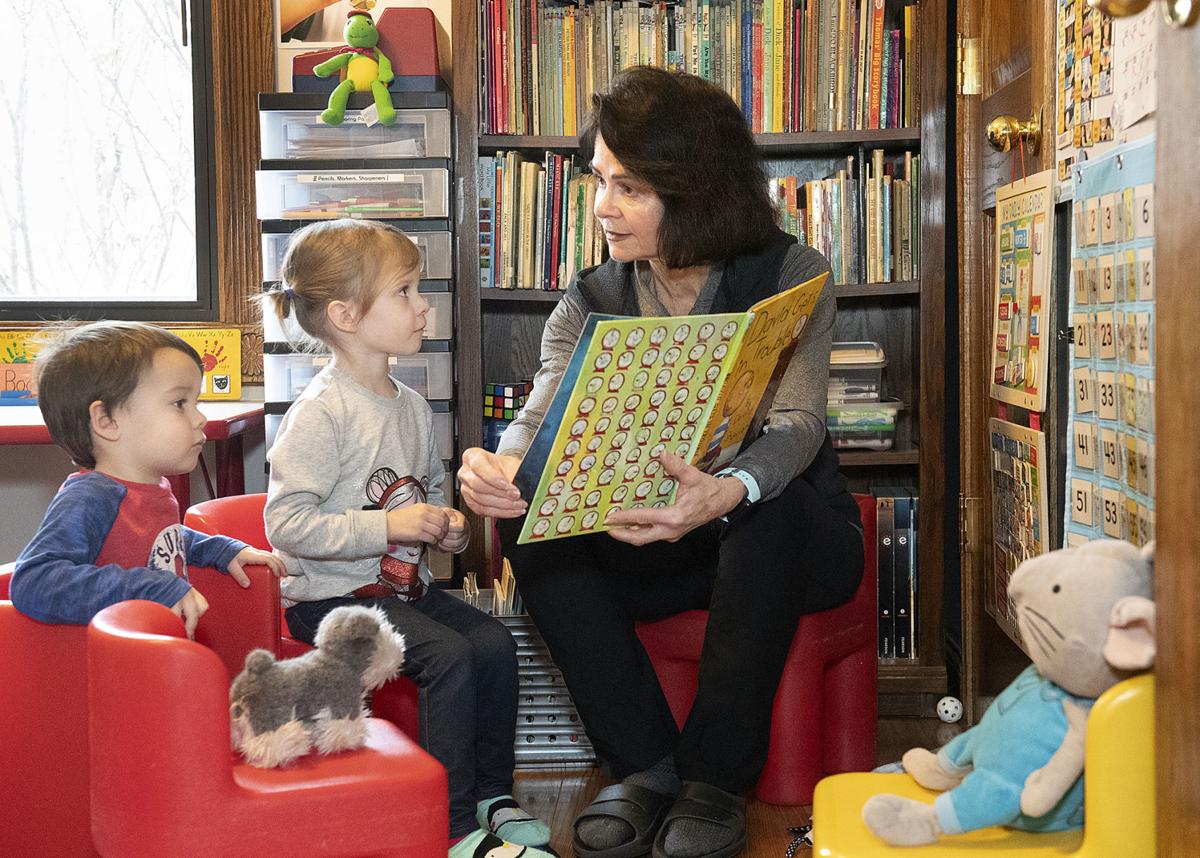 The sweeping COVID-19 pandemic — the sickness and the closed schools and shuttered businesses — has not spared Nebraska's child care providers.
"It's hit us just like it's hit many, many others," said Sue Wambaugh, who has run a child care business from her Lincoln home for 43 years. "If it hasn't already, eventually we will all feel the impact."
Wambaugh had nine children in her care until the pandemic — and efforts to slow its spread — began to hit Lincoln in earnest last month. Three of the preschoolers she watches and two school-aged children no longer attend because of varying family situations: lost jobs, reduced hours or parents now working from home.
A survey conducted by the Buffett Early Childhood Institute at the University of Nebraska last month heard from 1,515 family- and center-based administrators and teachers who said much the same thing.
Eighty percent of the respondents said they are losing income, as parents keep their children home, and nearly all of center-base teachers — 93% — worry about families bringing sick children to their centers, putting them and their families at risk. Many have lost income from child care subsidies, which only pay for the hours children are in the home, not if they leave early or are gone for a day.
The survey illustrates the high degree of stress child care providers are under and their concerns: Many don't have health insurance and worry that they could not survive an extended closure. They're frustrated by a lack of reliable information and inability to get the cleaning supplies and food they need.
"This is a workforce and population — an essential workforce and industry — that was already at risk, that were already working very hard with very few supports and very poor compensation," said Kate Gallagher, director of research and evaluation at the Buffett Institute and director of the survey. "But they are the essential backbone for their community. Communities don't work without child care."
In January, a report by the Nebraska Early Childhood Workforce Commission found child care wages in Nebraska are often at or below the poverty line and providers often lack benefits such as health care.
"The pandemic really exacerbated and laid bare a really poor infrastructure and poorly compensated industry," Gallagher said.
At this point in the coronavirus crisis, Gallagher said she's been struck by the lack of attention to the needs of child care providers who are putting themselves at risk to provide an essential service to people — including health care workers on the front lines.
"You keep hearing about all these essential workers, but we are not hearing about this population," she said. "They are holding the welfare of future citizens in their hands every day."
The survey responses were collected over one week and represent a moment in time in a quickly changing situation, Gallagher said. The speed with which people responded —  and the time they took to add comments — illustrated to her the level of stress they are feeling.
The results were collected before the federal stimulus package was passed, and there's hope that it will provide some relief through access to small-business loans or unemployment benefits. But people are still working through the details of how child care providers could use the relief measures, Gallagher said.
That's been another point of frustration, the survey found: lack of a single, reliable source of information.
Only about half the providers heard from state licensing or early education officials as things began happening and found themselves looking at many different media and government sites to try to figure out how to move forward. Cases in point: questions about how the 10-person, 6-foot social distancing rules are supposed to work with the toddler set that pays zero attention to such rules.
That's also beginning to improve, as agencies are working to compile necessary information, she said.
Child care providers also need masks, thermometers and cleaning supplies, she said, and have had trouble getting them. They also worry about being able to get the necessary food — especially certain grades of milk — that meet USDA nutrition requirements.
Among the survey's findings:
* Stress: 69% of child care center providers and 44% of home-based providers report very high levels of stress related to concerns of the coronavirus.
* Economic instabilities: Many providers said they wouldn't be able to cover their next mortgage or rent payments for their homes and businesses. Half of home-based providers and 70% of center providers felt the reduction of child care subsidies, which are now tied to attendance. 
* Lack of health insurance: 70% of the child care administrators who responded said their staff did not have access to employee-sponsored health care and fewer than 25% had sick time.
Wambaugh said she knows other providers who've had to close because most of their families have stopped bringing their children. And some providers still in business worry about the health risks, especially if they're older.
She's trying not to panic, to stay the course with fewer children, in the hopes that when the storm clears, she'll have a place for her longtime families. But she also knows things could change, if her husband lost his job or their rental business suffers, or if more families decided to keep their kids home.
"There's so many variables out there that are unknown and out of my control," she said. "We're just in unknown territory right now, and it could change overnight."
Latest updates on coronavirus in Lincoln and nearby
See the latest news as more coronavirus cases are identified in Nebraska.