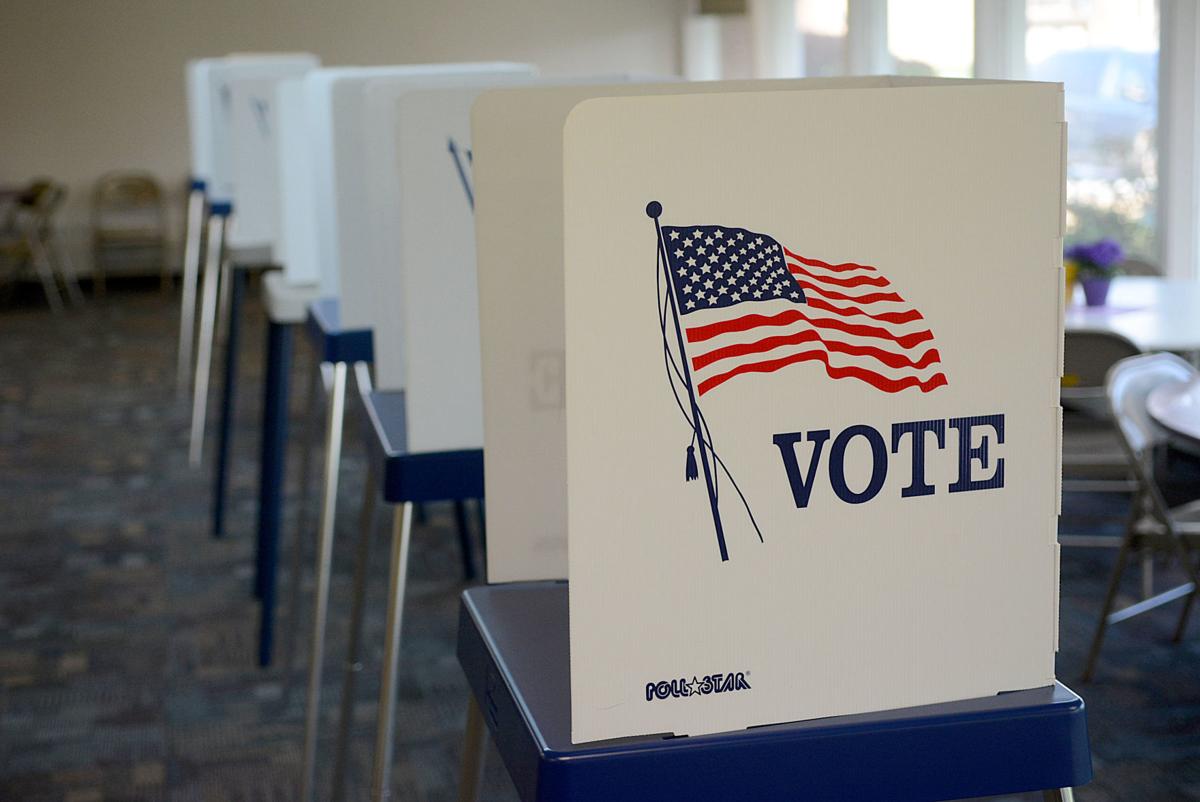 Platte County voters approved the lone measure on Tuesday's primary ballot by a wide margin, according to unofficial election results.
The measure, which would expand keno gambling to the county as a whole, received 65% voter approval. Currently, keno is only possible at those businesses within the limits of city boundaries located in the county. In keno, players wager by choosing numbers ranging from 1 through 80.
Now the Platte County Board of Supervisors will decide what to do next.
According to an email from Community Lottery Systems Inc. President Paul Schumacher, the Columbus-based company that runs the Lotto Nebraska keno games for the organization Nebraska Cooperative Government, the board has essentially four options.
"The keno vote simply allows the county board to set up a keno game if it wants to," Schumacher said.
The board may decide to do nothing, hire employees to run a keno game on county-owned or leased properties, use county employees to manage and equip keno games at bars outside city limits or hire a private contractor to do so.
Separate from those potential decisions is another one most common in Nebraska. More than 100 counties, cities and villages have joined together in Nebraska Cooperative Government to extend the keno to county bars. That's how keno wagering is handled by the City of Columbus - NCG  manages the keno machines and the collection of money.
Nebraska Cooperative Government was formed in 1989 and has since set up keno across the state and raised $40 million for local communities.
There's no indication yet what the county board intends to do now that county-wide keno has been authorized.
Early voting increases turnout
Platte County voting numbers were higher than average for a primary thanks in large part to early voting. As of unofficial results Wednesday, the Platte County Election Commissioner Office had received over 5,900 early voting ballots of more than 7,000 that were requested.
As a comparison, that's more than the total ballots cast in the 2018 primary and just under 300 less than were cast in the 2016 primary.
Platte County Election Commissioner Connie Sebourn was told Tuesday night that 39% of eligible voters in the county participated in the election. Sebourn said previous numbers she had seen showed 30-32% voting in previous elections.
Just over 1,800 ballots were filled out on election day for in-person voting.
"Early voting was way up there," Sebourn said. " ... Normally we do about 250 for early voting, (former election commissioner) Diane (Olmer) told me. What we processed yesterday, was nothing, really."
Sebourn was out of the office by around 12:30 a.m. and her staff had completed election day scanning of ballots by midnight.
"Yesterday gave me a chance to go to polling places, see what goes on and get some ideas for how we're going to make this better, and how we're going to work with this pandemic," she said. "I just have a feeling that's going to be around here in November.
"It gave us an opportunity to gear up and handle that even better."
Sebourn was placing voting signs early in the day then spent working hours "all over Platte County."
Poll workers wore face masks, handed out one-time use pens to voters, made sure to enforce social distancing and wiped down voting booths and other surfaces in response to the COVID-19 pandemic.
"They were all prepared to face the unknown, and they were a great bunch of people to work with," Sebourn said. "They sure learned as quickly as they could, did what they did, made calls to me, I would instruct them and they knew what to do. Overall, I thought we did pretty good considering all that was going on."
For the general election set for Nov. 3, voters wishing to vote early can begin requesting a ballot on July 6.
"I would strongly encourage people if they were thinking about early voting that they get it here to us as early as they can," Sebourn said. "The later it got with this early voting here, the post office was running slow. Things were getting delayed. It's best to get that paper, get it filled out and get it back here as fast as you can."
Get local news delivered to your inbox!
Subscribe to our Daily Headlines newsletter.