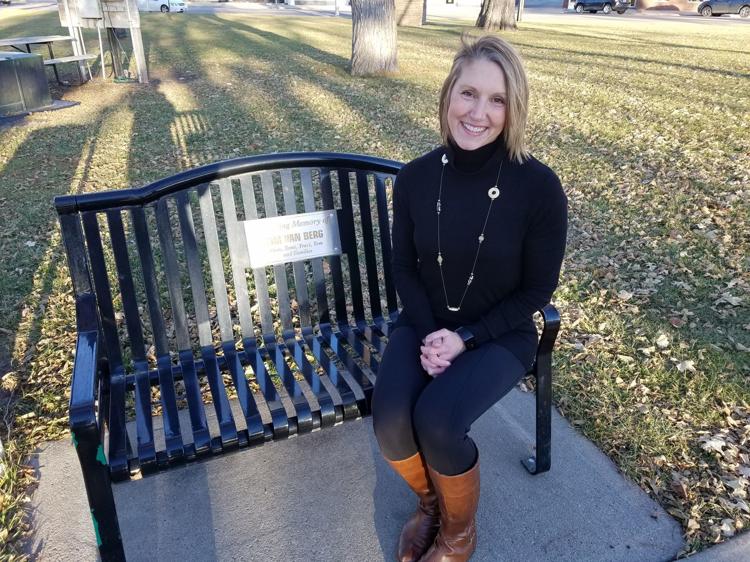 The Columbus Area United Way's Board of Directors didn't have to look too far when it came time to replacing longtime Executive Director Pat Heimes. Turns out, Heimes' next-door neighbor was the best fit.
Columbus native Hope Freshour on Monday morning was announced as the third person in the Columbus Area United Way's history to be named its executive director. The nonprofit's board of directors' president, Bob Hackett, made the first announcement to The Columbus Telegram. Freshour takes over for her neighbor Heimes, who a few months ago announced her plans to retire after 34 years.
"This is exciting and thrilling – it's something I've wanted to pursue," Freshour said. "Pat is an amazing woman and an amazing neighbor, and she has been generous, kind and supportive through this transition."
The nonprofit, which serves Platte, Colfax, Boone, Nance, Polk and Butler counties, aims to focus resources to measurably improve the education, health and financial stability of the local community by working with partner agencies. Hackett said the board spent September and October working with its hiring committee to interview candidates and narrow down the field. Ultimately, he noted, Freshour was the best person for the job among a candidate pool of around 20 from the local area, throughout Nebraska and, in some cases, out-of-state.
"We are very excited to have Hope take the helm of the Columbus Area United Way," Hackett said. "Hope brings an effusive passion for people and supporting those in need."
Freshour is no stranger to the nonprofit world by any means. She served as executive director for the Center for Survivors for multiple years and was on its board of directors. She volunteers as a TeamMates mentor and served on its staff as a co-coordinator at one time.
Additionally, she spent time in coordinator roles on the staffs of the Columbus Family YMCA and Peace Lutheran Church. Before accepting the United Way leadership role, she was education and communication coordinator for Peace Lutheran.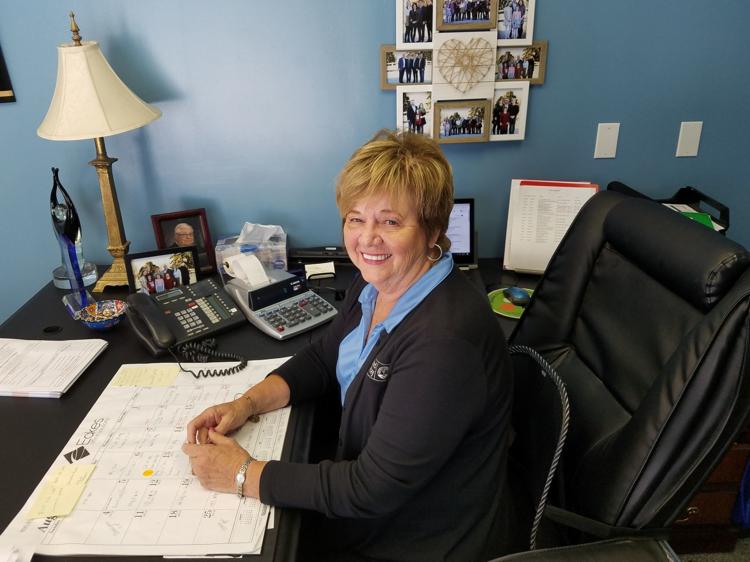 "I just hope I can do the agency justice and continue to move it forward," she said of the United Way.
Heimes on Monday said she was happy Freshour is her successor, though noted the two neighbors didn't have any serious discussions about it beforehand.
"I've known her for a long, long time. I think she's going to be great – I think she'll do a great job," Heimes said. "I'm looking forward to working with her on the transition."
Heimes said she wasn't surprised Freshour applied for the job knowing her background in the nonprofit world and desire to help others.
"I knew she would enjoy working in a job like this," Heimes said. "She's very Christian, and I know she'll have a lot of compassion for the people our partner agencies work with and make a difference in people's lives. I know the work we do here will be very important to her."
You have free articles remaining.
Register for more free articles
Stay logged in to skip the surveys
Freshour will officially join the United Way staff on Monday, Dec. 2. In a way, she will be coming full circle.
She grew up in Columbus and went on to graduate from the University of South Dakota. After that, she joined AmeriCorps, a voluntary civil society program supported by the U.S. government and other agencies that engages adults in public service work with a goal of "helping others and meeting critical needs in the community."
She was based out of San Diego and worked in low-performing schools. Freshour eventually got her master's in education from National University, spending nine years in California, where she also met her husband, Mitch. They have three children: 20-year-old Averi, 15-year-old Columbus High sophomore Alexandria and 13-year-old Quinn, a seventh-grade student at Immanuel Lutheran. After time spent in California and North Carolina, the family made their way to her native town in 2011.
All of her experiences led her to this position, she noted.
"I feel this role is something I've been looking for ever since we moved back to Columbus," Freshour said.
Freshour joins the United Way at a perfect time as the organization is hosting its annual community celebration at 5:30 p.m. Tuesday, Dec. 3, at the Ramada Hotel and River's Edge Convention Center, 265 33rd Ave. There, officials will talk about the nonprofit's latest campaign and recognize its volunteers and donors. Then, they'll honor Heimes on her pending retirement and years of service.
"It's humbling," Heimes said, noting she plans to stick around until about Christmas. "People have been great. I'm looking forward to seeing a lot of people I haven't seen in a while."
Those interested in attending are asked to RSVP by the end of the day Tuesday by calling 402-564-5661 or sending an email to UWinfo@columbusunitedway.com. Dinner, at 6 p.m. following a social, is $20 per person. Heimes will be recognized following the celebration at an open house from 7-9 p.m. at the Ramada's Whiskey Sands.
Hackett said it's an exciting time for the United Way, noting the board's appreciation to Heimes for her decades of service and its eagerness to work with Freshour.
"Hope will work alongside Pat during the month of December to facilitate a smooth transition," he said. "We are beyond grateful to Pat for her 34 years of selfless leadership and look forward to the next chapter as Hope advances the mission of the United Way to improve the education, financial stability and health of our great community."
Freshour is undoubtedly ready.
"I always thought that it would be an awesome position that I'd love to pursue at some point, someday," she said. "I feel very privileged and honored I was selected for the role."
Matt Lindberg is the managing editor of The Columbus Telegram. Reach him via email at matt.lindberg@lee.net.