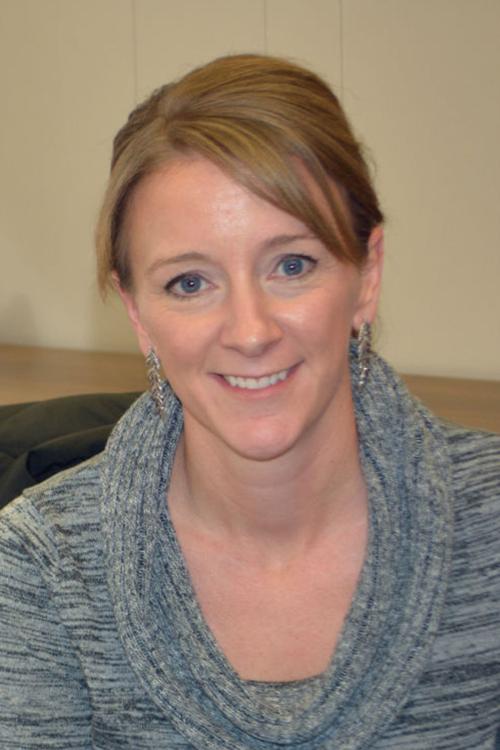 One of the final steps needed to move forward with the construction of an approximately 180-unit apartment complex being erected near a stretch of East 23rd Street was finalized earlier this week by governing city officials.
The Columbus City Council in April approved the redevelopment plan for the 4J Capital Redevelopment Project. On Monday evening while convened as a Community Development Agency (CDA), the body approved a resolution authorizing the issuance of tax-increment financing (TIF) bonds.
For construction to begin, the CDA had to approve the use of the financing bonds used to develop areas deemed blighted and substandard. The total bonds issued are not to exceed $2,866,500, according to information provided by the City of Columbus.
"The 4J Capital Redevelopment project is (happening) north of the Holiday Inn Express and east of Menards," City Administrator Tara Vasicek said. "They went through the TIF process, so this is the final step with requesting that the City of Columbus issue the bonds for the project."
The project developer, provided information shows, anticipates incurring approximately $26,738,280 in expenses related to building the apartments and has agreed to a minimum valuation of $14,624,071 by Jan. 1, 2021.
"There is no fiscal impact to the city by issuing the bonds," Vasicek said. "The City of Columbus acts as the paying agent on the bond, property taxes are paid by the property owner and passed through the city and go to pay the bond off, which their (developer's) bank will hold."
In the event that property taxes are not sufficient to make the full bond payment, the city wouldn't be responsible for the shortfall, the developer would be, Vasicek noted in response to a related question coming from Council President Charlie Bahr.
The layout of the apartment complex calls for 18 studio apartments, 84 single-bedroom apartments and 78 two-bedroom apartments. Those numbers are still subject to change, Vasicek said during a previous interview with The Telegram.
In addition to benefiting from TIF dollars, The Flats is one of three ongoing projects slated to benefit from a state-funded $850,000 Rural Workforce Housing Grant awarded to the city in summer 2018. The grant requires the City of Columbus to match dollar for dollar to contribute to the city's overall economic growth.
With the city matching the grant funds, this created a $1.9 million fund to develop workforce housing in Columbus. To be classified as workforce housing, rental properties must be valued at under $250,000 to build each unit, and if owner-occupied, it must be under a sale price of $275,000 per unit.
Sam Pimper is the news editor of The Columbus Telegram. Reach him via email at sam.pimper@lee.net.
Get Government & Politics updates in your inbox!
Stay up-to-date on the latest in local and national government and political topics with our newsletter.