Gatherings at a downtown strip club, around a northeast Lincoln backyard bonfire, for a birthday party in a park shelter and a wedding at a South 70th Street church fueled some of the first complaints to the city over its 10-person limit recommendation to address the coronavirus outbreak.
One man reported the domestic-violence class he had to attend, and another person complained about all the people and pets inside PetSmart.
By Monday, 25 complaints over public gatherings had streamed into the city's online reporting site UpLNK. By comparison, the typical early spring public enemy — potholes — had garnered only 16 complaints in the last seven days.
So far, the 10-person limit remains a recommendation in Lincoln and Lancaster County,  where public leaders hope social-distancing measures will slow the spread and buy precious time for the health care system so it can bear the treatment needs caused by COVID-19.
Omaha has made the limit an order through April 30, with guidance that excludes staff and notes 10 people or fewer can be in a single room or single space at a time. 
The order authorized March 19 was being enforced, Omaha officials said, but police hadn't issued any tickets for businesses violating it as of Sunday. 
Voluntary moves by businesses to close or curtail their operations and by organizations and groups to postpone or cancel regular gatherings have proven vital in the effort, Lincoln Mayor Leirion Gaylor Baird said last week.
Asked by Councilwoman Tammy Ward whether the city needs to take stricter measures to slow the spread of the coronavirus, interim Lincoln-Lancaster County Health Department Director Pat Lopez said "further action would be based on what we know is happening in the community."
Mayoral Chief of Staff Jennifer Brinkman added that the city's been seeking guidance from University of Nebraska Medical Center experts and those at Johns Hopkins University. 
They've heard public input about taking steps to further shut down the city and are evaluating what to do daily and sometimes hourly based on the information available, and they're certainly willing to take those measures if needed, Brinkman said.
"We also know that the health director has that power, so we're relying on Pat to make the right decision," she said.
Glad she's stuck in the job
Lopez stepped into the director's chair at the Lincoln-Lancaster County Health Department last May on an appointment expected to wrap up by year's end.
The previous director, Shavonna Lausterer, had been diagnosed with breast cancer and took medical leave. She died in June. 
As the mayor's interim health director, Lopez resumed a nearly 30-year career at the health department that spanned from 1975 to 2004. She worked as a public health consultant after she left the local health department.
In late 2019, as her time as interim director was supposed to be nearing its end, a city consultant had picked some candidates to interview for the permanent job, but city and county officials didn't have a consensus candidate.
So in January, the mayor asked and Lopez agreed to stay on. 
Flash-forward two months. Lopez's role in city government has become even more pivotal as she and her health department staff lead the city's incident command center and coordinate the pandemic response.
While briefing the City Council on Monday, Lopez said she's worked through a series of epidemics in her career. 
But COVID-19 has posed a unique challenge compared to those epidemics, said Lopez, a registered nurse in Nebraska since 1974.
"We've never not had tests to test people," Lopez said, "and that's what's made it really hard to offer the best guidance to keep the community safe."
A national testing supply shortage has hamstrung the local effort to confirm the presence of the coronavirus in Lincoln and Lancaster County, as officials believe there's more than just the three confirmed cases here so far, she said.
Only two weeks ago did the hospitals in town get the ability to send swabs off to private labs for COVID-19 testing, and strict Centers for Disease Control and Prevention guidelines have limited which Lancaster County patients can have their samples sent for testing at the state's public laboratory in Omaha, she said.
After Lopez briefed the Lancaster County Board on Tuesday, Commissioner Roma Amundson complimented Lopez for her calming influence.
"I'm glad you're stuck in that job," Commissioner Sean Flowerday joked with Lopez.
She stuck around in large part because of the great staff at the department, she said.
"Take care of yourselves," Amundson told her, "because we need you."
Scooter program delayed
Lincoln has selected three companies to launch its electric, rental scooters, but they'll be hitting the downtown streets two months later than planned because of the pandemic.
Bird, Lime and Spin scooters will launch June 1 rather than April 1 in Lincoln's pilot program for the transportation craze seen across the U.S. in the last couple years, according to Lincoln Transportation and Utilities Director Liz Elliott.
"This decision was not made lightly, but I think for the public's health and safety, and given that the market for scooters right now with UNL closed is likely to be minimal, I think pushing it to a later date is necessary," Elliott said in an email to City Council members.
Two of the three companies, Lime and Spin, operated in Omaha's pilot programs last year and together recorded more than 200,000 rides, according to the Omaha World-Herald.
Fast takes
15-18 — The number of nurses answering questions for the Lincoln-Lancaster County Health Department's hotline each day. Lopez said it's not uncommon for the hotline — 402-441-8006 — to get thousands of calls daily.
Call or email — The Lincoln City Council if you want to bring issues to its attention. On Monday, the council indefinitely suspended the open public comment period typically held at the end of certain meetings each month. Public comment will still be held on the items on the council's agenda. But for other topics not pending before the council, comments should be directed by emailing councilpacket@lincoln.ne.gov or by calling 402-441-7515.
On par —Lincoln's daily water usage since the beginning of the month compared with a typical March, according to Lincoln's Assistant Director for Utilities Donna Garden. "It is obviously higher than last year due to the flood, but in line with other years," she said.
One small hope of mine — May we continue to wash our hands as well and as often once the pandemic has passed.
The scene in Lincoln with much of city shut down
Playing with kids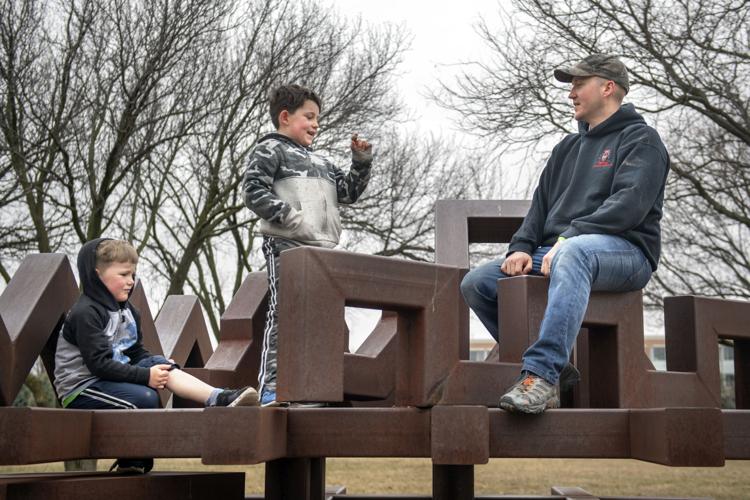 Russ's Market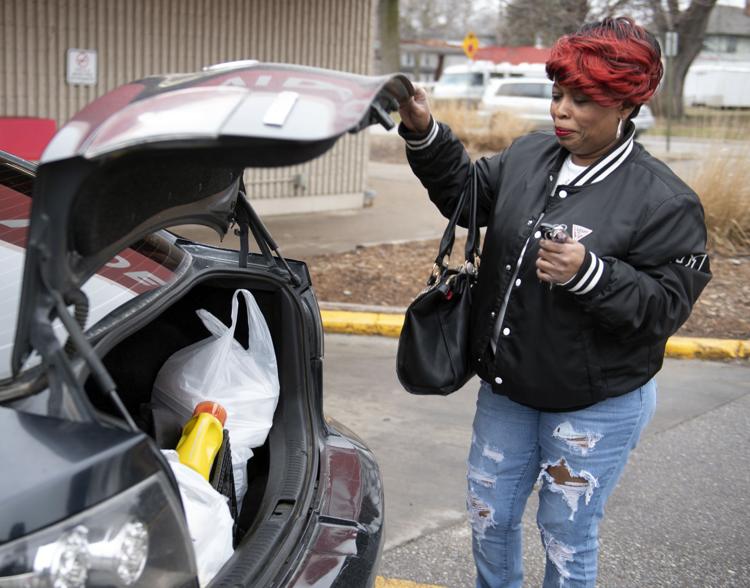 Home Construction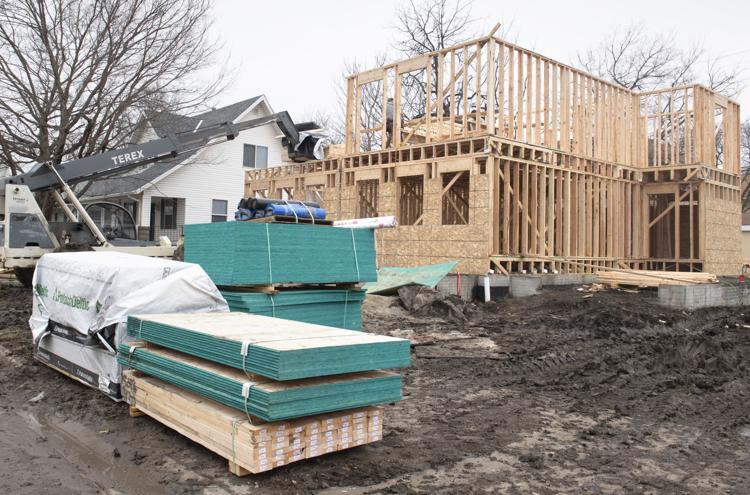 The Bike Rack sign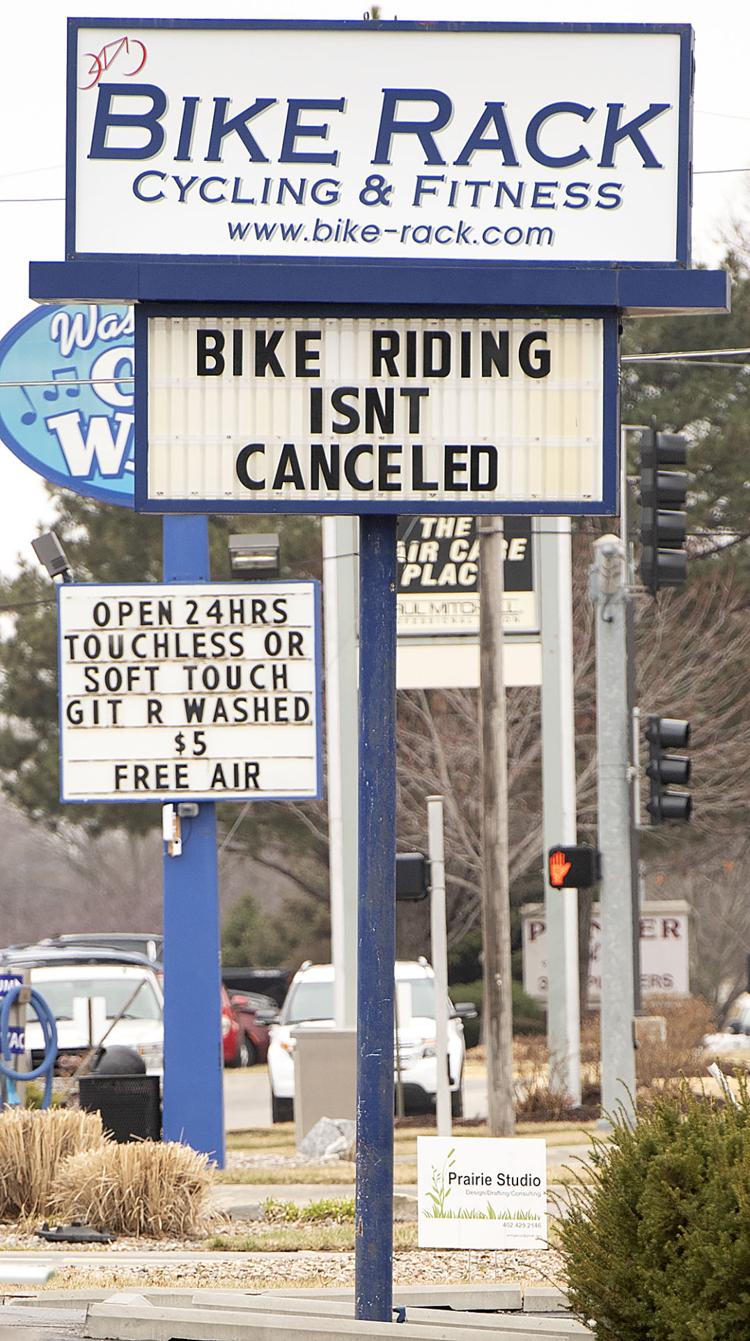 Mopac Trail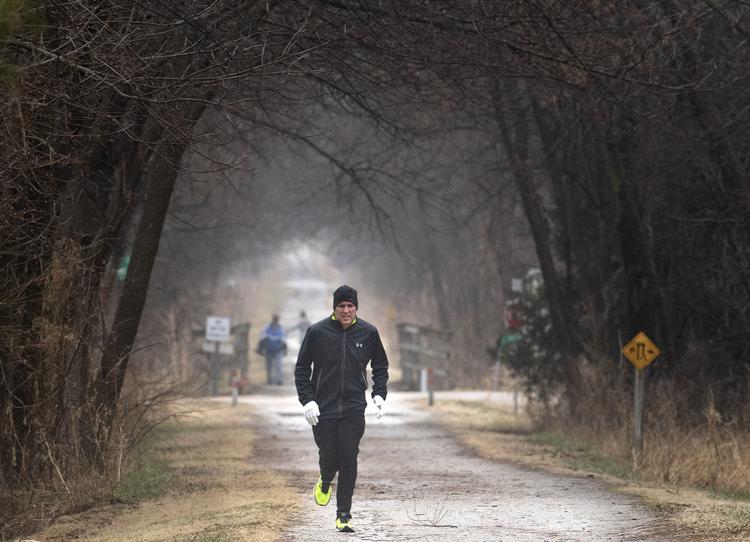 Holmes Lake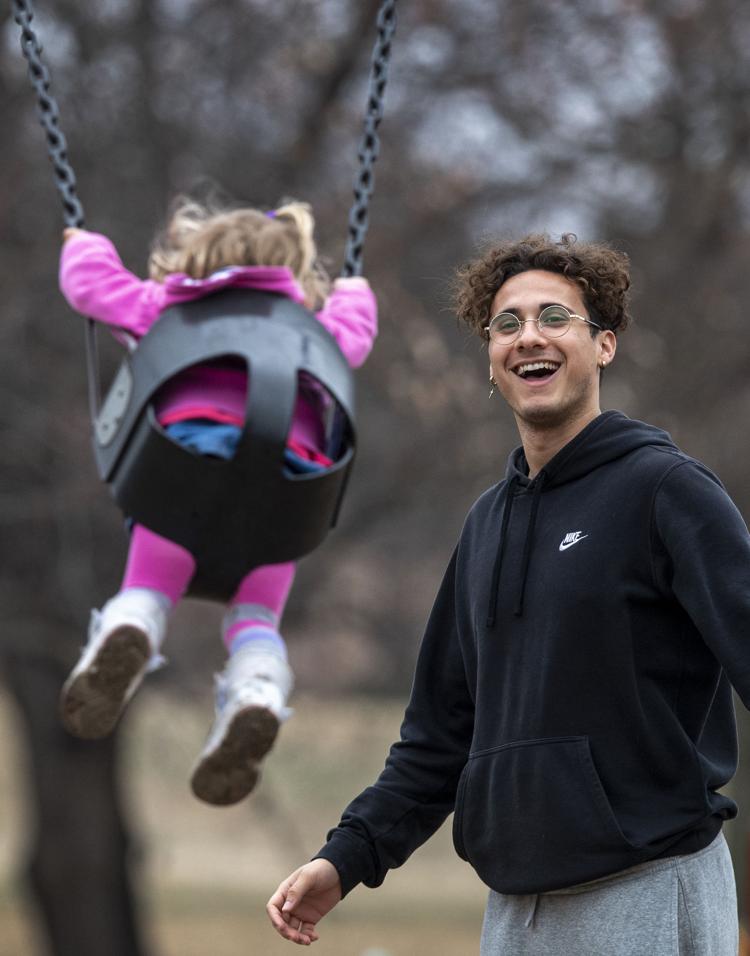 Playing hoops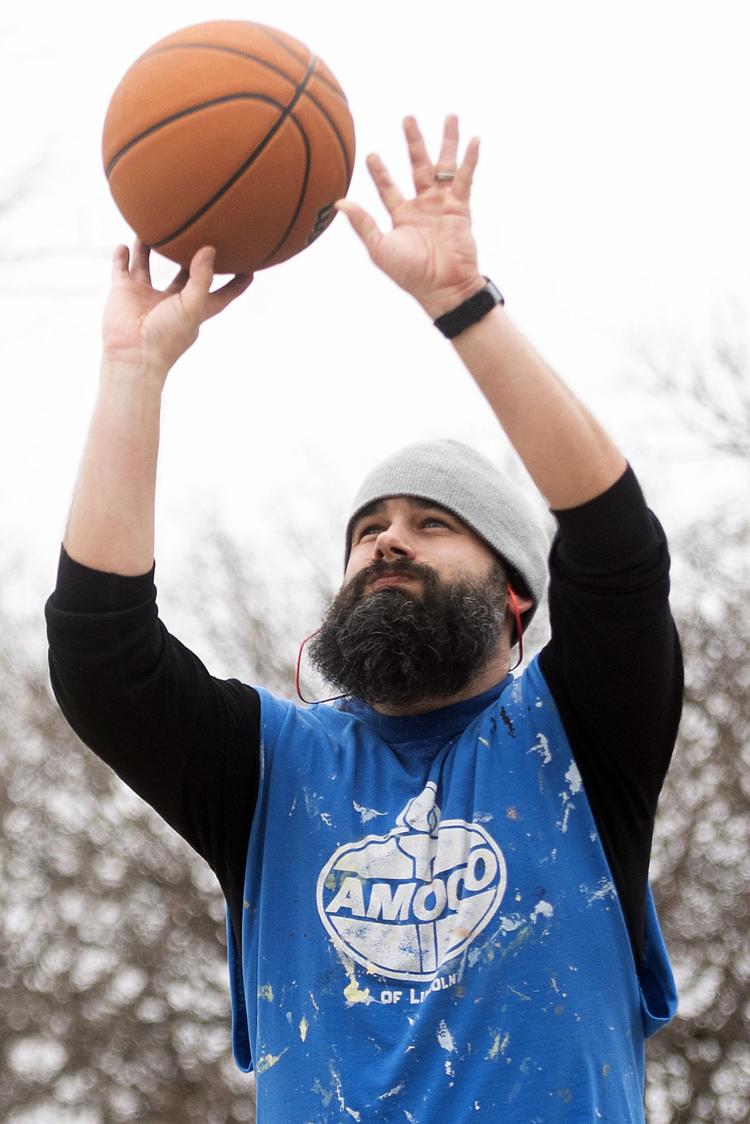 Getting groceries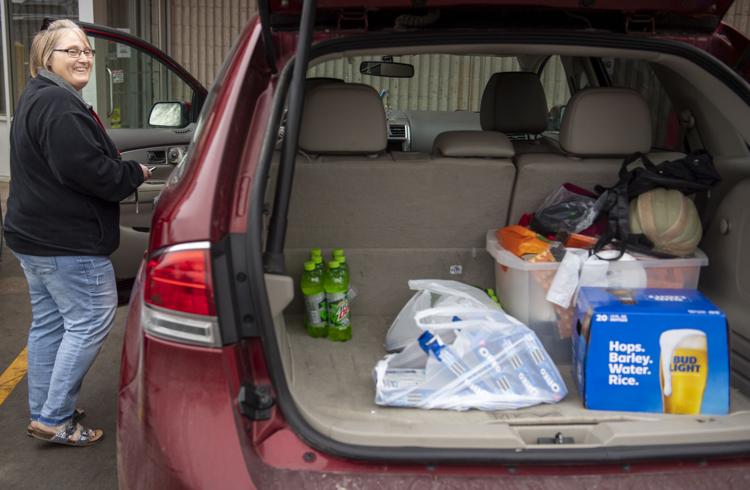 Construction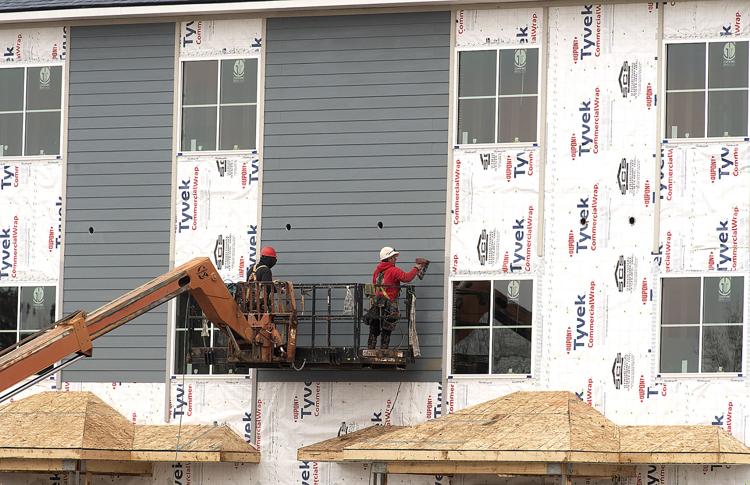 Holmes Lake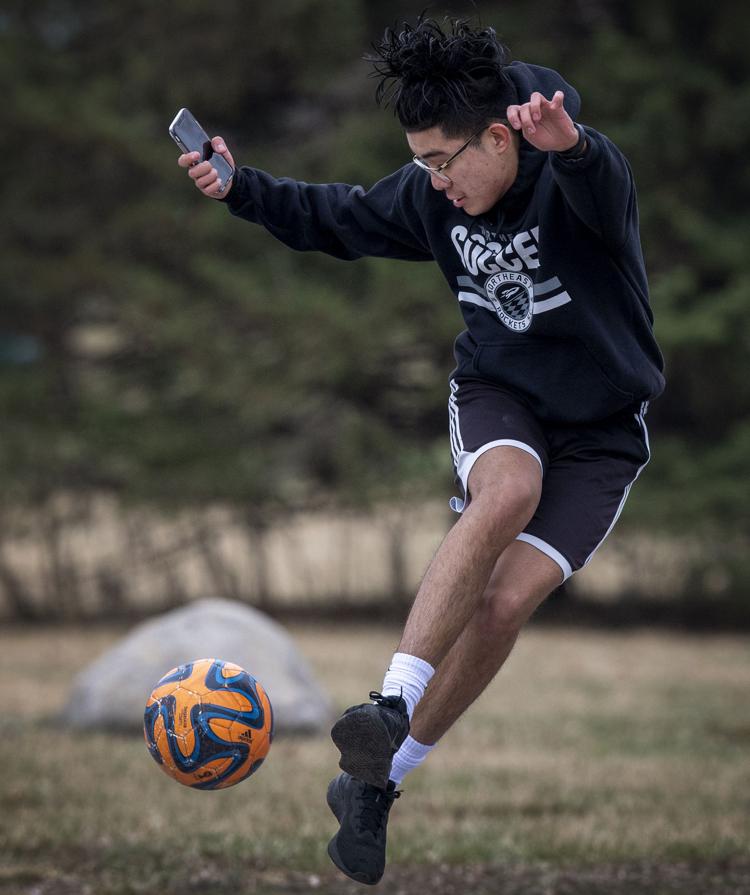 Mopac Trail feature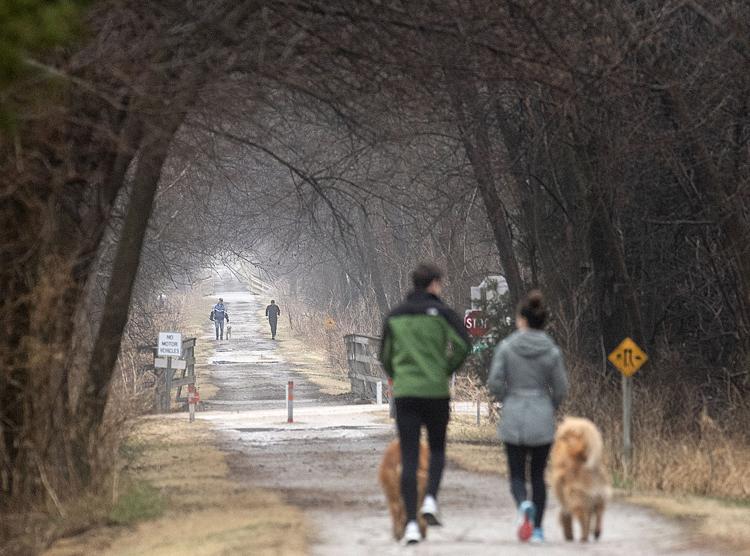 Biking for groceries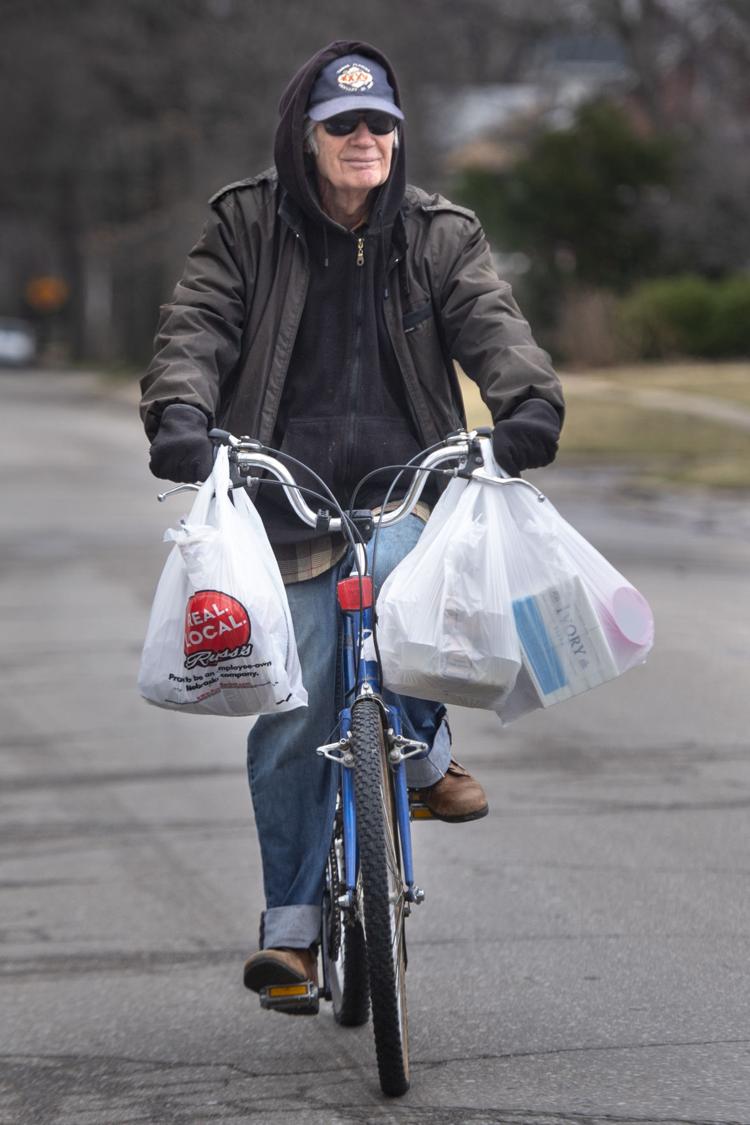 St. Patrick's Day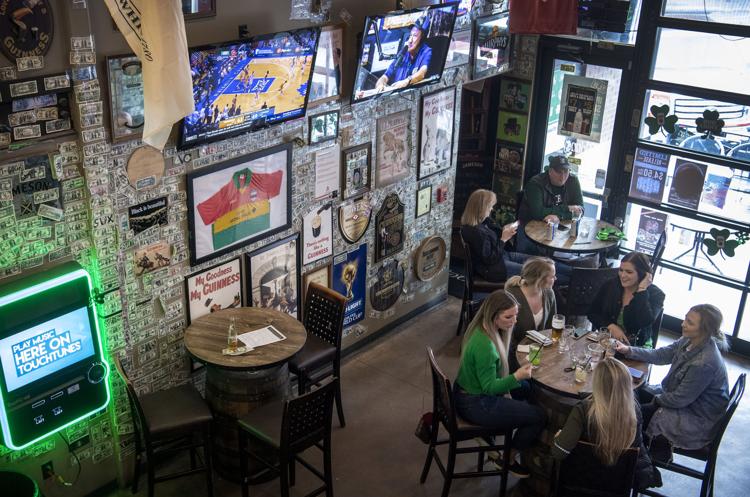 Social Distancing, 3.17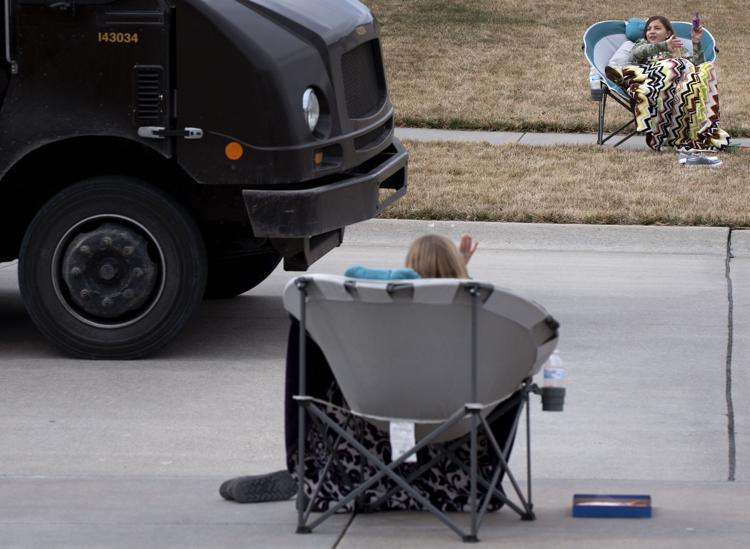 Curbside Pickup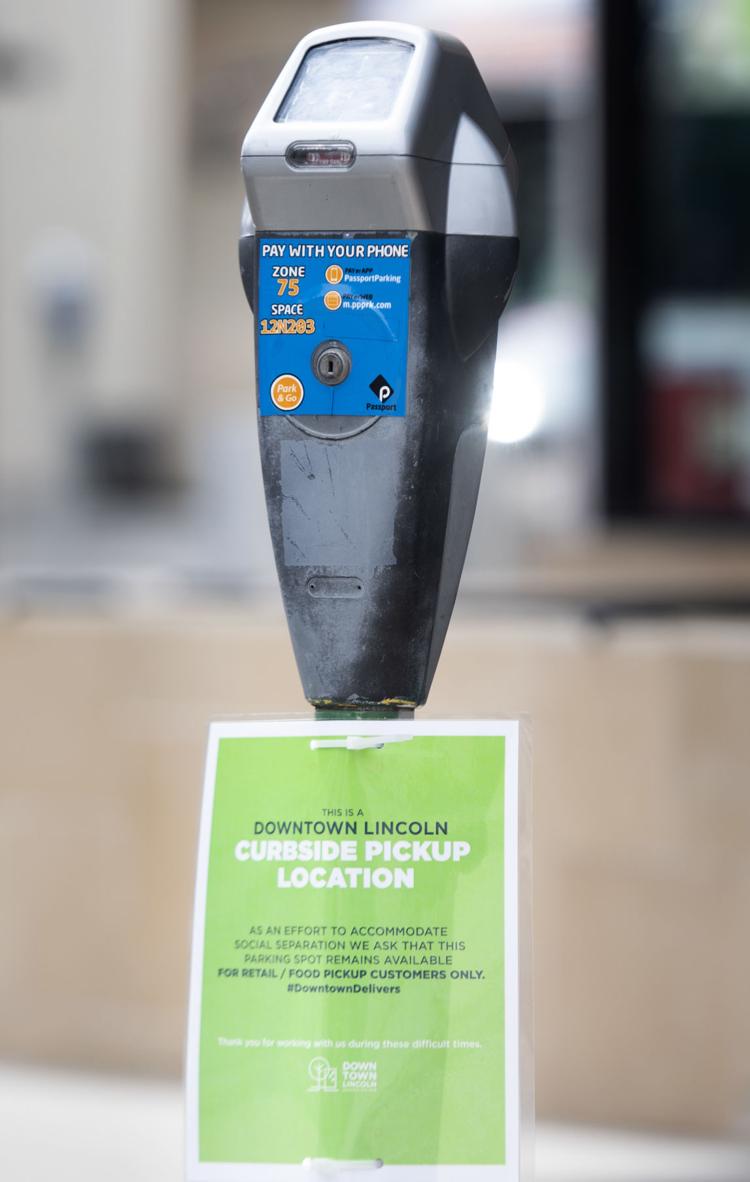 Tower Square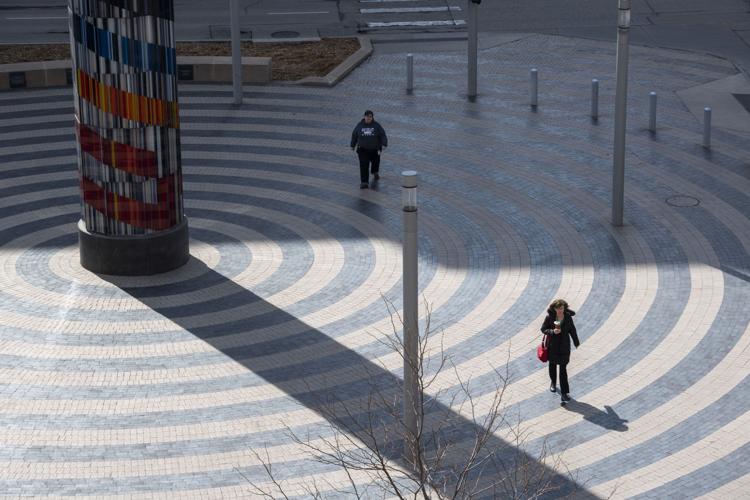 The Old Pub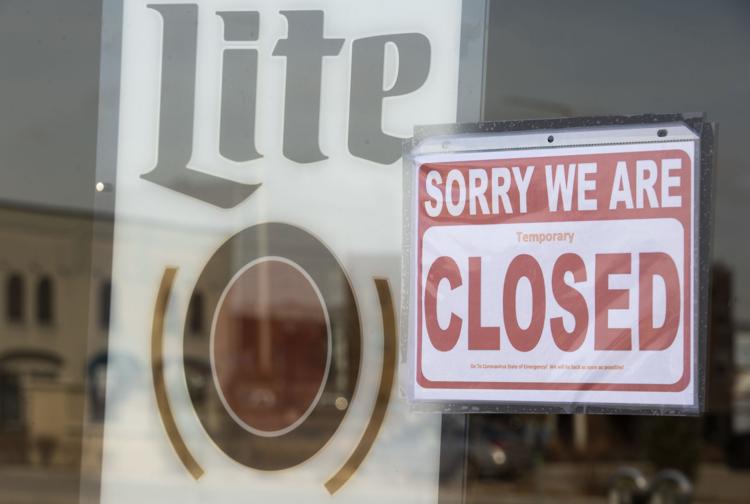 Qdoba
Grand Cinema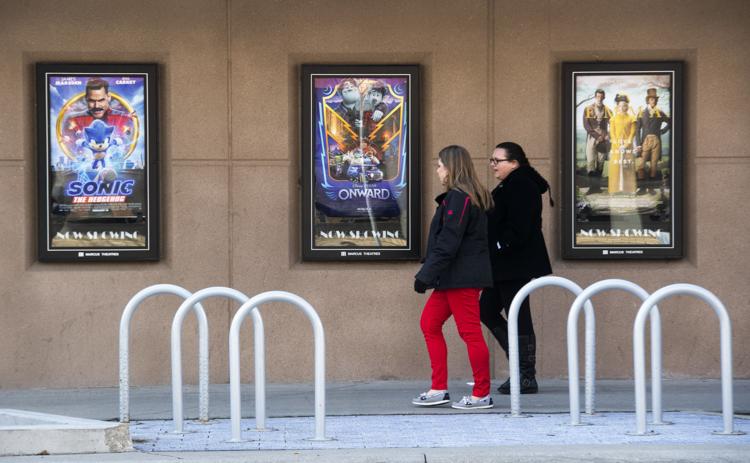 LPS Chromebook pickup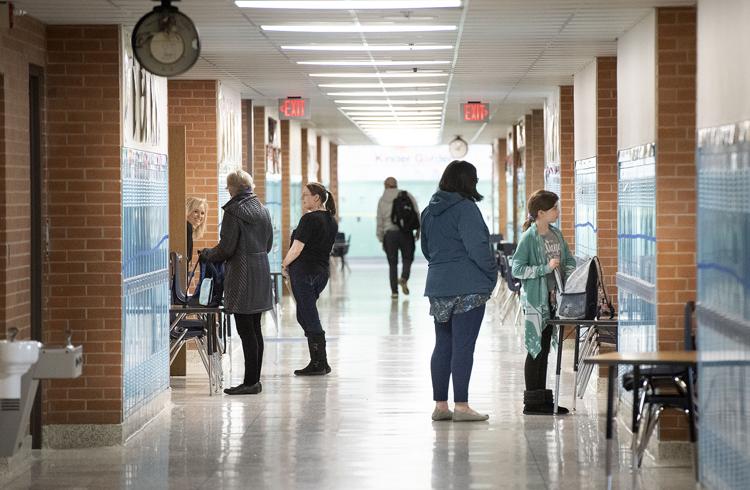 People's City Mission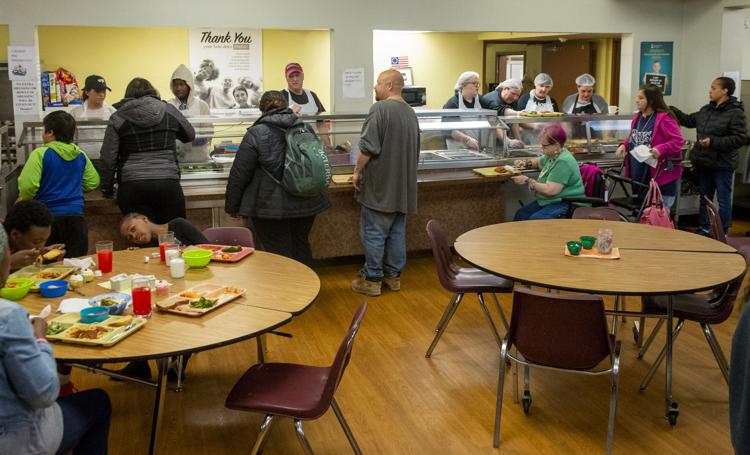 UNL Moving Out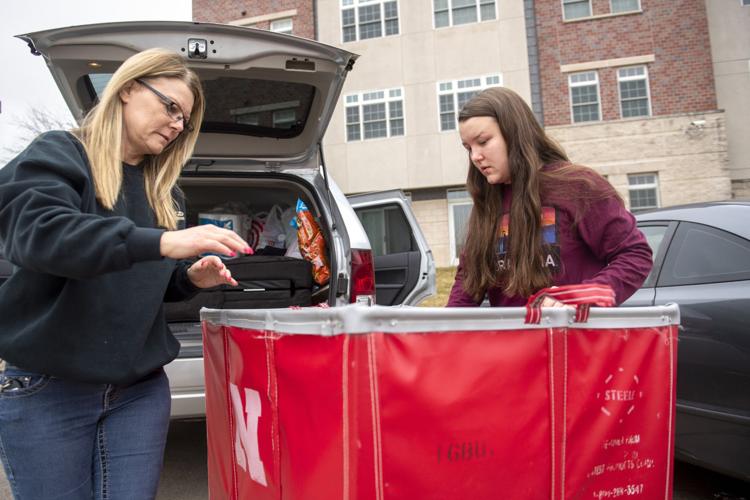 Food Bank of Lincoln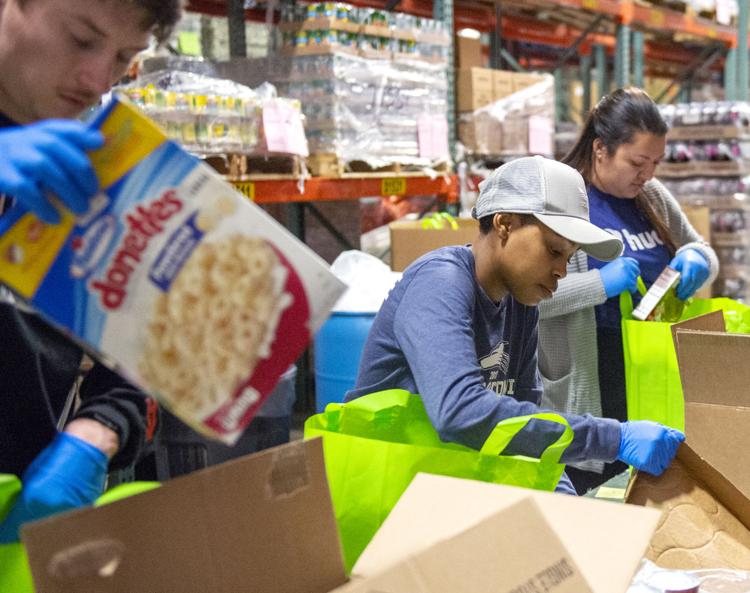 LPS Food Distribution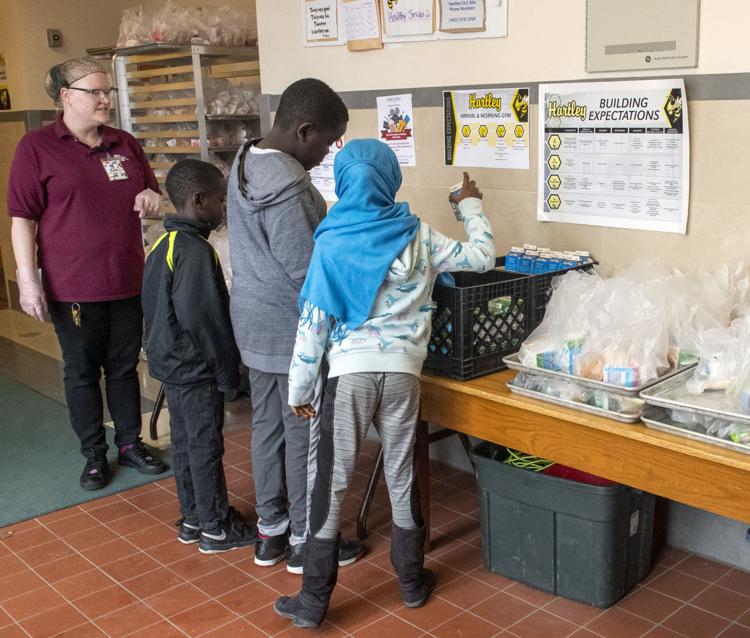 StarTran Ridership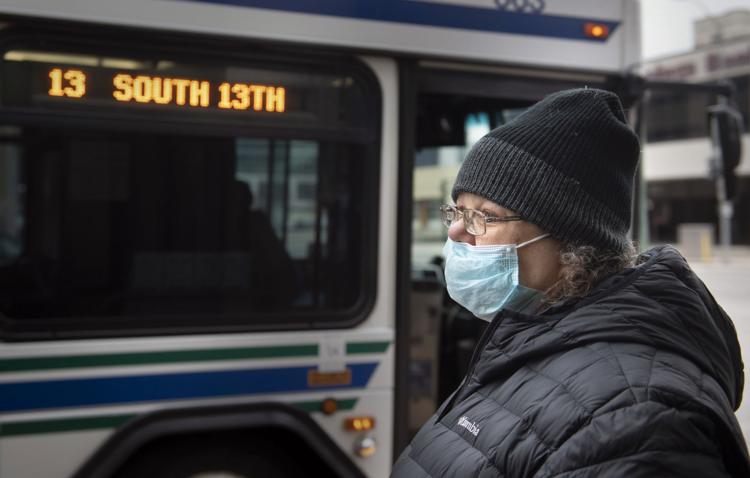 BigShots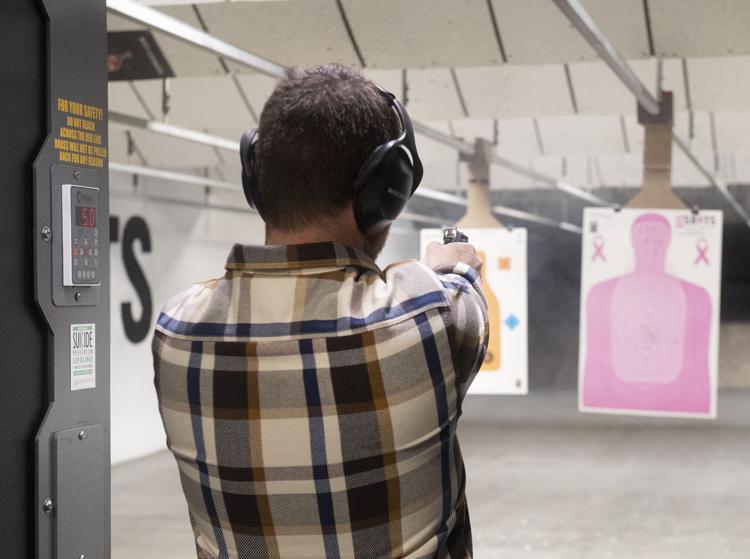 Virus Nursing Homes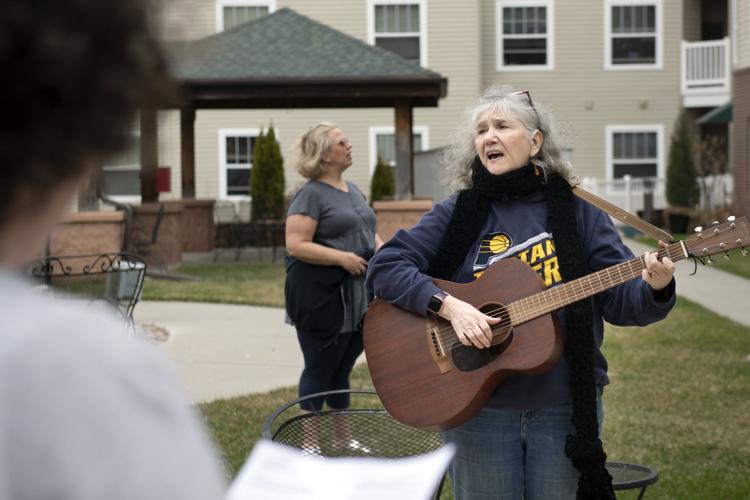 SCC donation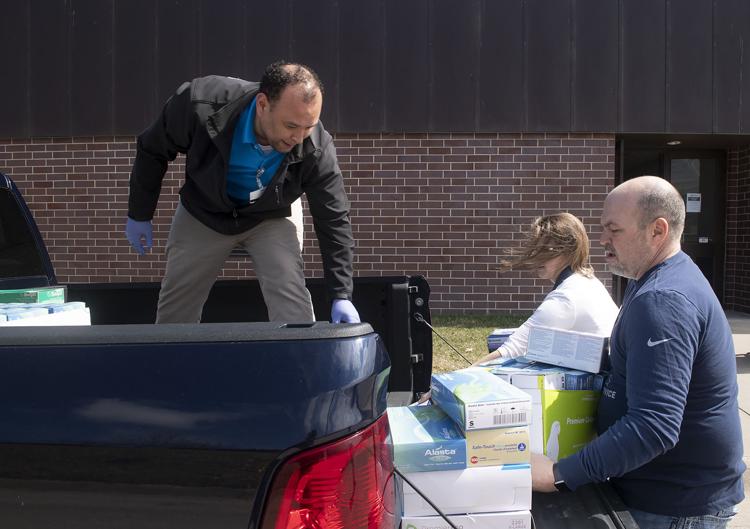 Great Lincoln Egg Hunt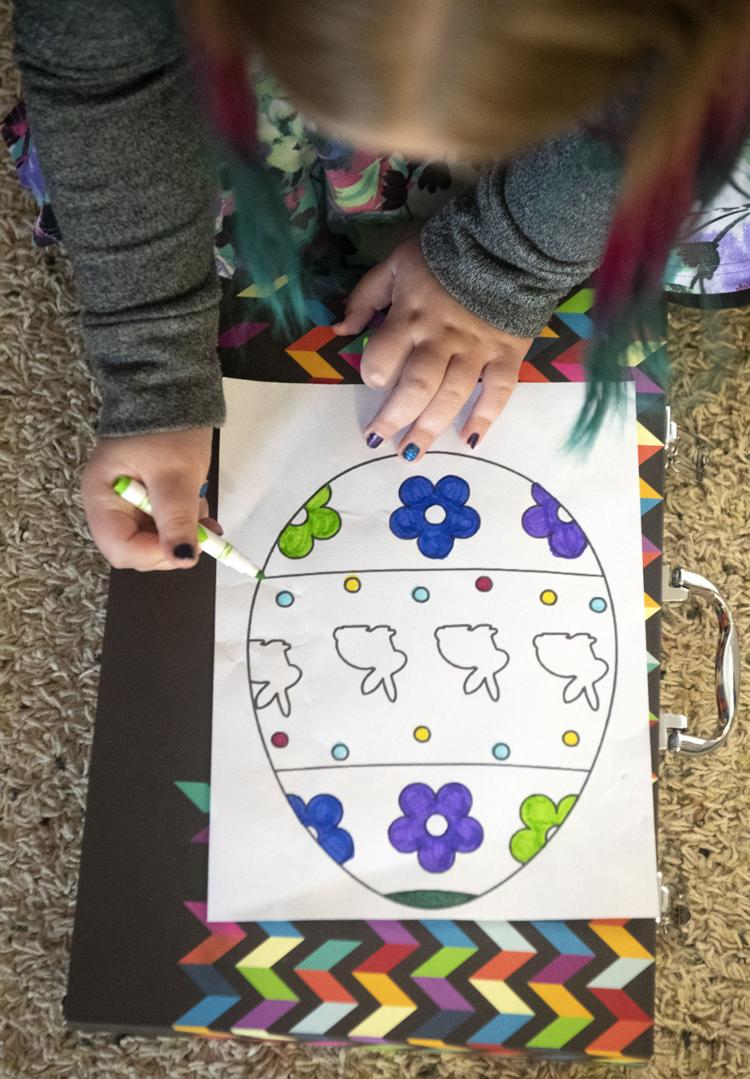 Video guitar lessons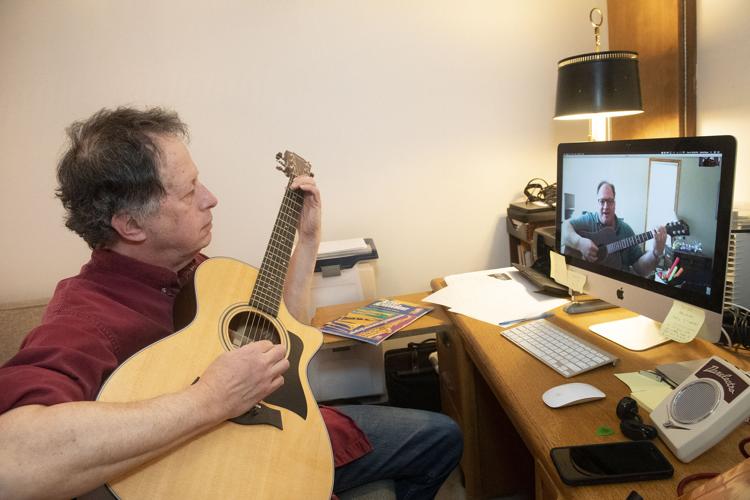 Simpsons in the windows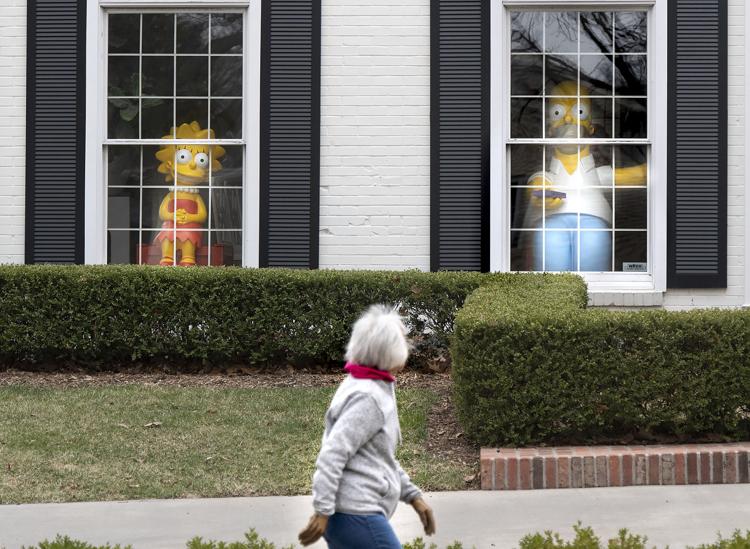 Virus Outbreak Nebraska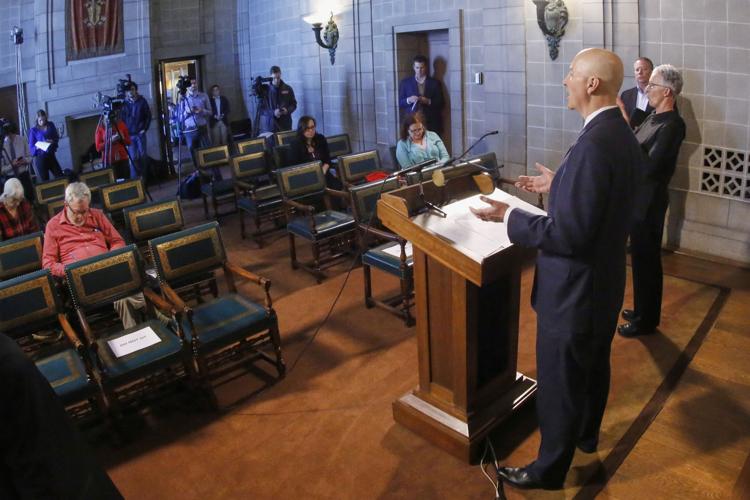 Virus Outbreak Nebraska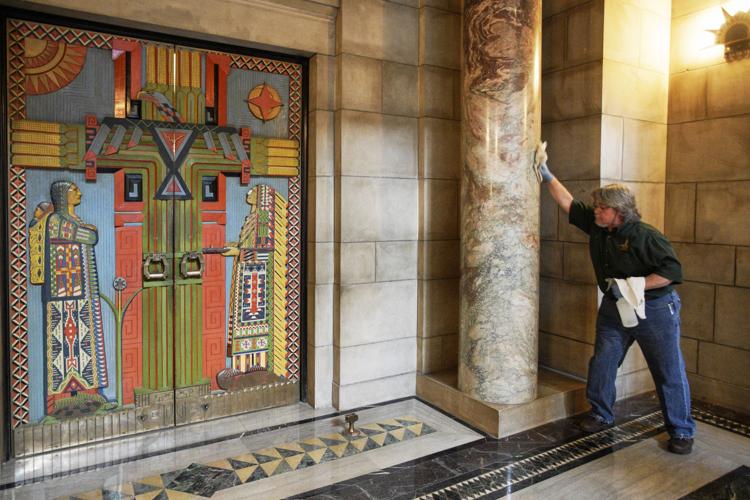 Drive-thru COVID-19 testing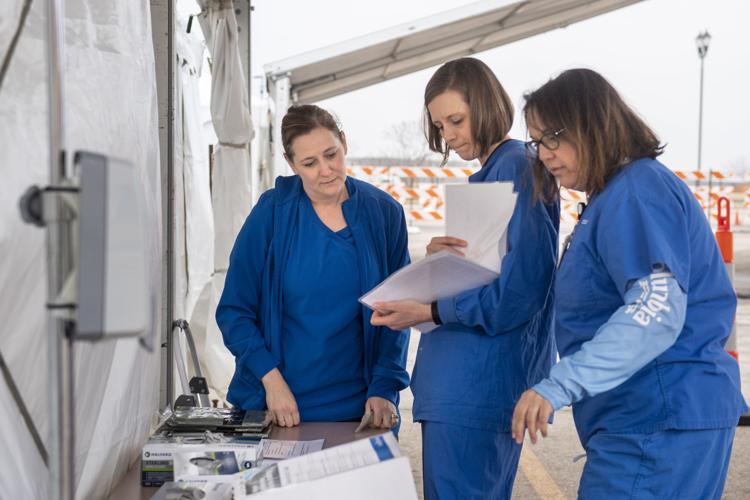 Soccer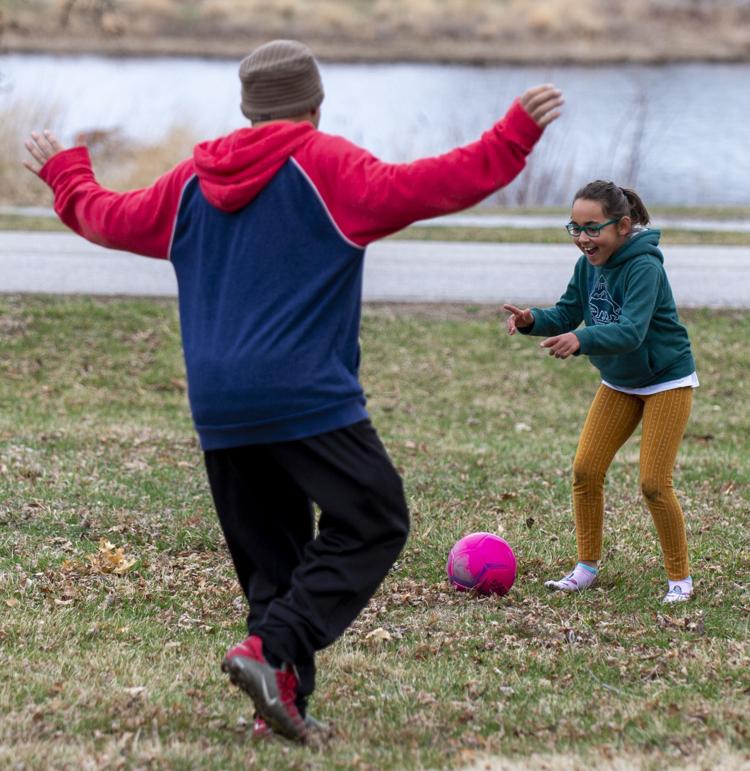 Protest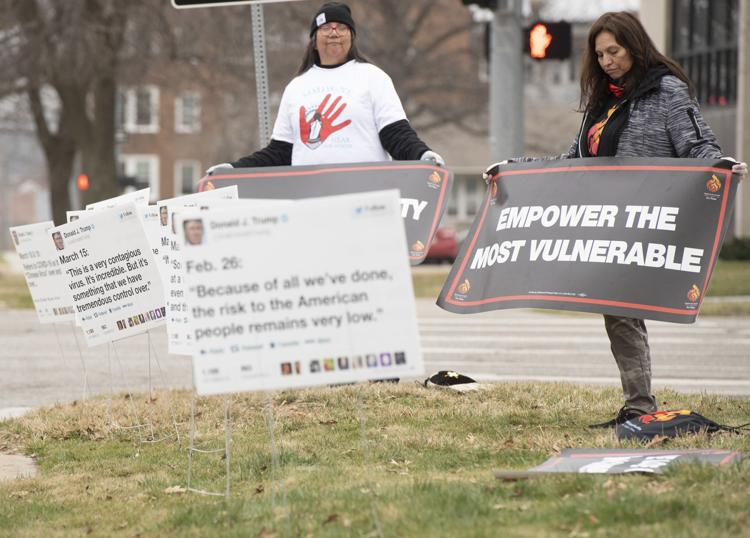 Legislature virus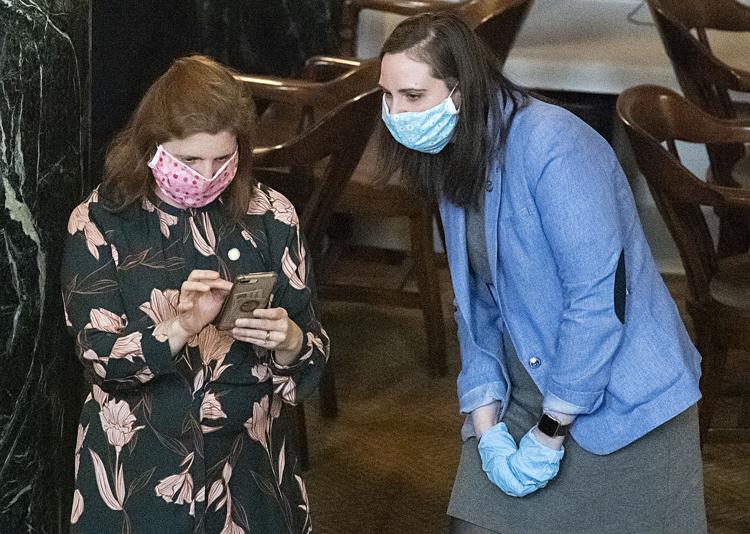 UNL Beekeeping virtual class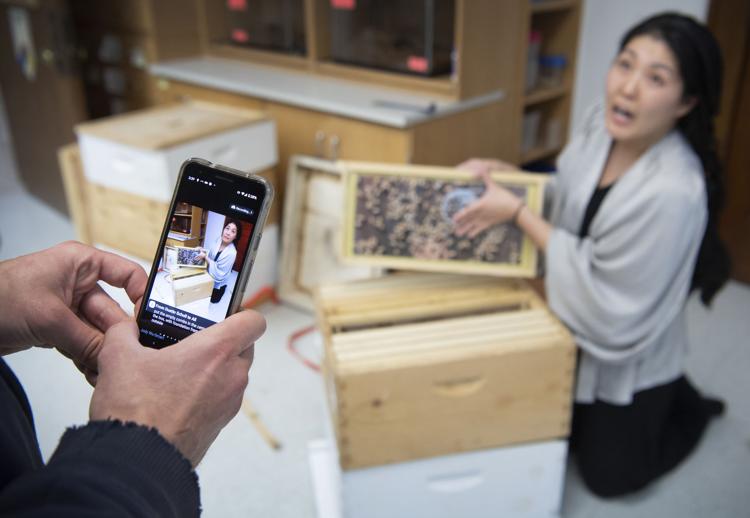 Computer monitors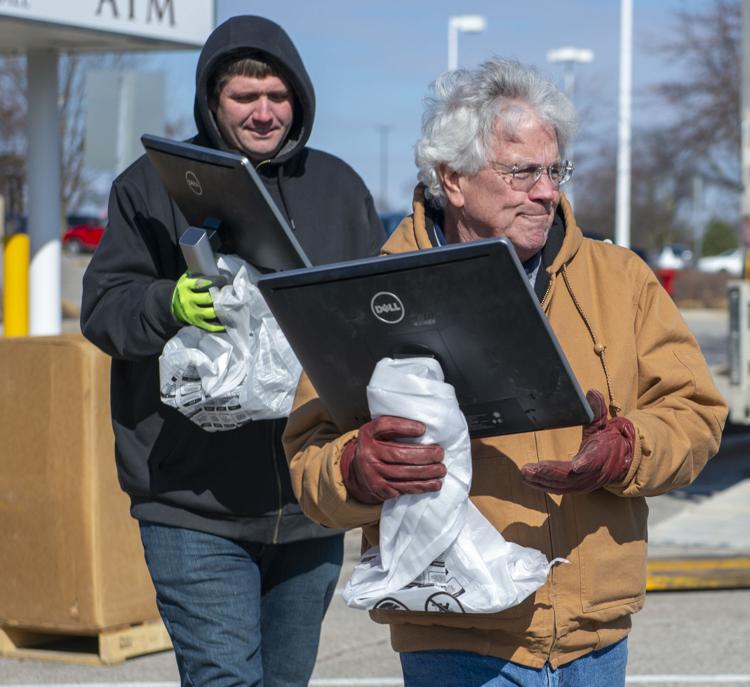 Lincoln Lutheran Online Teaching, 3.20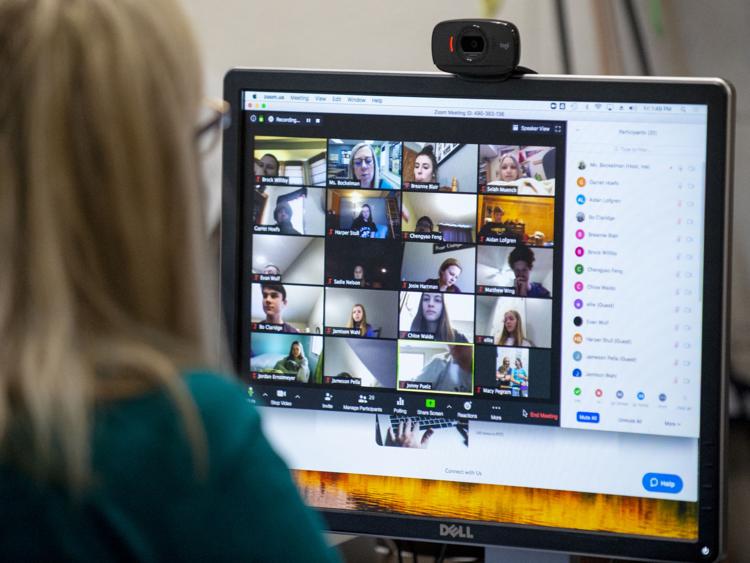 Disc Golf Feature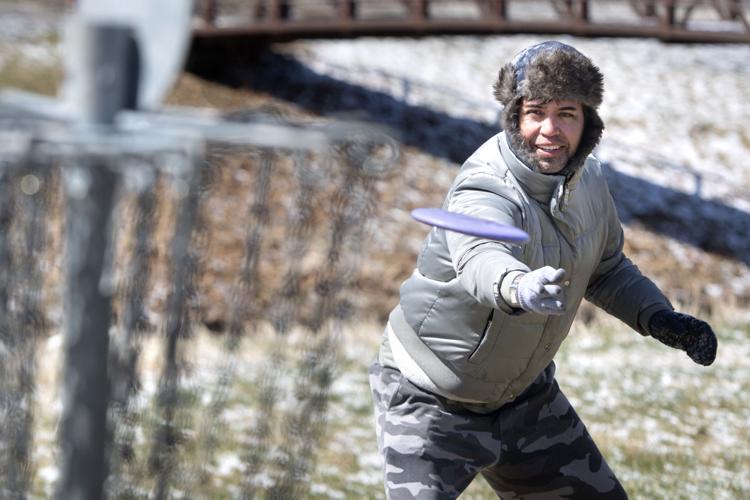 Joyo Theatre, 3.19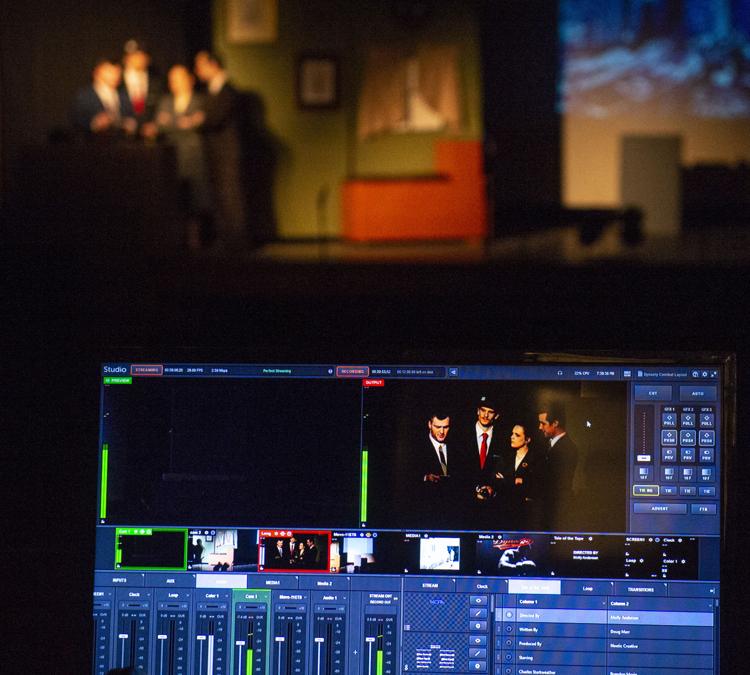 Nowear BMX Compound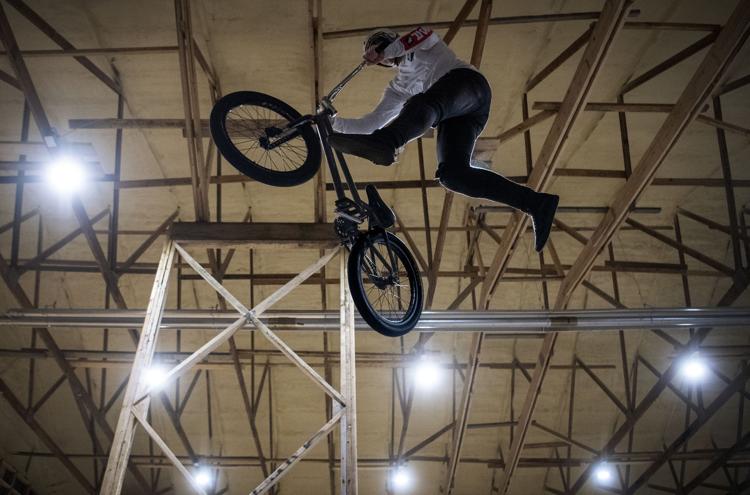 Crossfit Class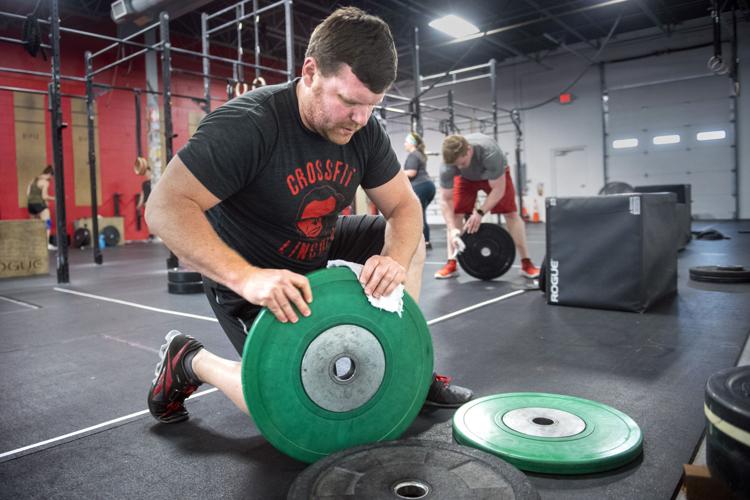 Good Life Fitness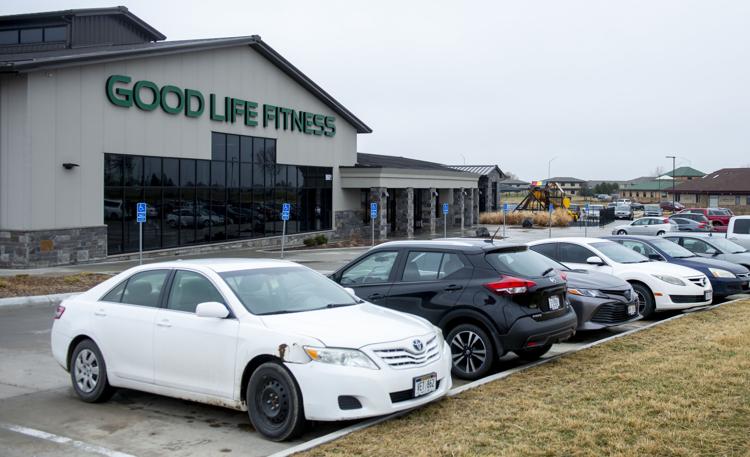 Bourbon Theatre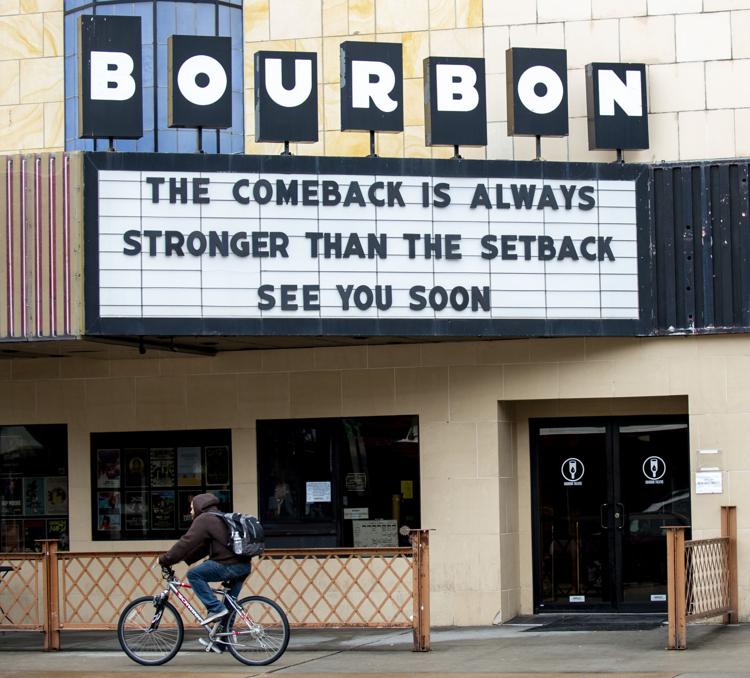 City golf courses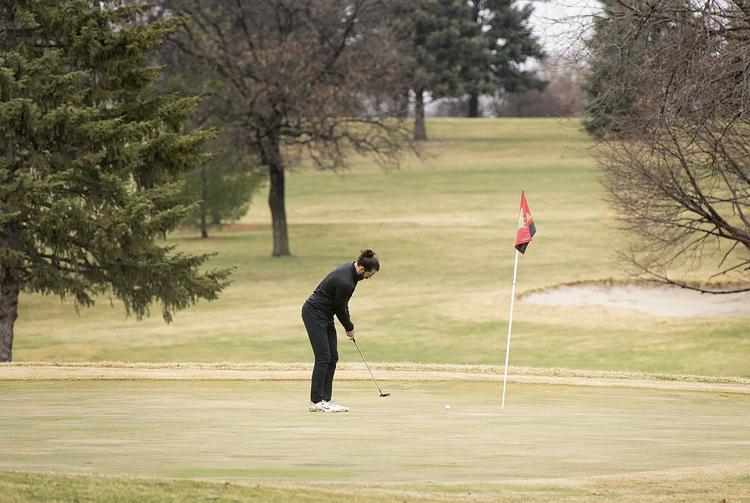 Braeda's social distancing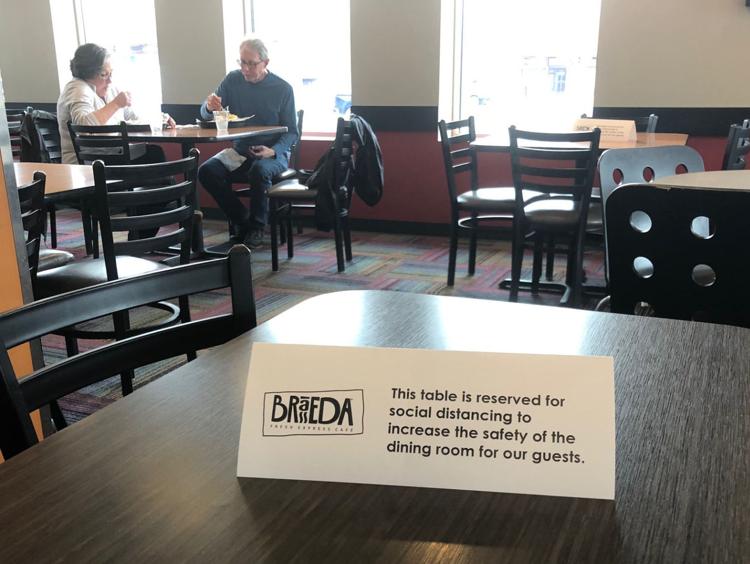 Rush Hour Traffic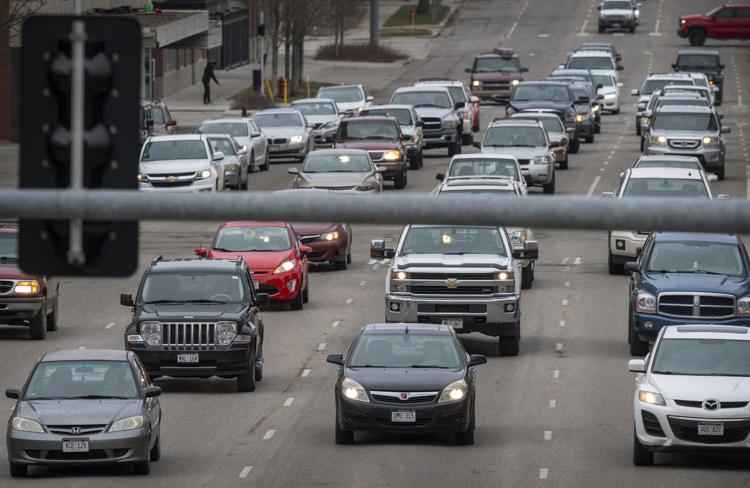 Concerned about COVID-19?
Sign up now to get the most recent coronavirus headlines and other important local and national news sent to your email inbox daily.