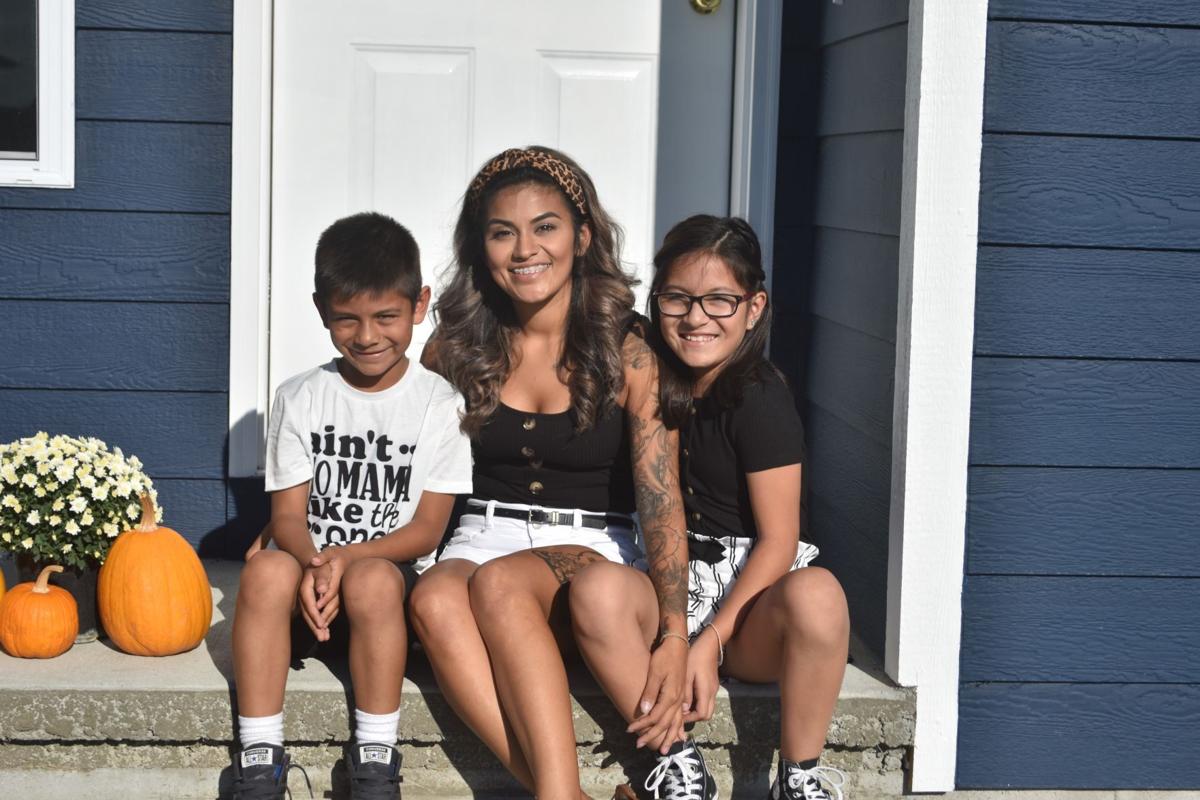 Habitat for Humanity of Columbus needs volunteers to serve on its new veterans committee, which will mainly assist in providing repairs to military members.
"What we're going to do is try to start a critical home repair program for veterans in Columbus through our committee. We're just getting started on it but strategic planning is in December, and we're going to map out what we want 2021 to look like for that committee," said Habitat Executive Director Lori Peters.
"What we hope to do is (find) veterans in need and mobilize our volunteers in Columbus and, not build a whole house, per se, but fix things that maybe they can't afford."
Peters gave examples of replacing a leaking roof, remodeling the bathroom of an aging veteran who can no longer easily access the room or painting the outside of the house as potential repairs the committee could organize. It would be open to veterans, current military personnel and/or the loved one of a military member who has passed.
It will be funded similarly to regular Habitat builds in that the homeowner will pay for the cost of the project at no interest.
"So maybe they need help getting a furnace – we would loan them the money for the furnace and they would pay us back at no interest," Peters said.
There's also an opportunity for those who want to volunteer for Habitat but are busy during the organization's build cycle.
"We can do this in the fall or in the winter, depending on the project," Peters said. "It spreads our work cycle out a little bit more."
Currently, Peters noted, the veterans committee is made up of three people – Nancy Johannes, Travis Hill and Tlali Garcia. They are all veterans and Garcia was a 2020 recipient of a Habitat home.
"It's pretty broad right now, but I think what we want to do is meet veterans where they are today," said Hill, who has been in the Army Reserve since 2003 and been on two deployments to Iraq. "There's the traditional Habitat for Humanity home build, and there's certainly that opportunity for veterans, but most veterans today own a home and need some pretty necessary, functional repairs but may not have the funds to do that.
"The exciting part about this committee, we can take care of what some others might consider pretty minor repairs but they can be really great blessings to veterans."
Hill is looking forward to helping lead the effort. He's previously participated in Columbus Habitat builds and spearheaded a fundraiser at his place of employment, the Nebraska Public Power District.
"I'm an engineer officer in the Army so I like construction so that's fun for me," Hill said. "I also understand some of the needs of our brothers and sisters in the community and I think the establishment of this committee and the effort they've taken on is a really valuable opportunity for some folks."
Peters is excited so far with the direction the veterans committee has taken.
"The three people we have on the committee are real go-getters. I'm really excited about them," she said.
According to Peters, they will be looking for five to eight people to serve on the committee, which is open to those who haven't served in the military. Those on the committee will decide on the projects and where the funds are most needed.
The organization will hold fundraisers for the Habitat for Heroes program, most likely around a veterans' holiday such as Memorial Day, Peters said. At least one service project for the community will also be held, such as placing wreaths on graves or providing meals.
Those interested in serving on the committee or volunteering for the organization can contact the Habitat for Humanity of Columbus on Facebook or at info@hfhcolumbusne.org.
"Our veterans force is really aging and Habitat has something to give and the ability to raise the money for the program," Peters said. "It's a way we can help to take care of them. We just need somebody in the community to help organize it and fill that void."
Get local news delivered to your inbox!
Subscribe to our Daily Headlines newsletter.