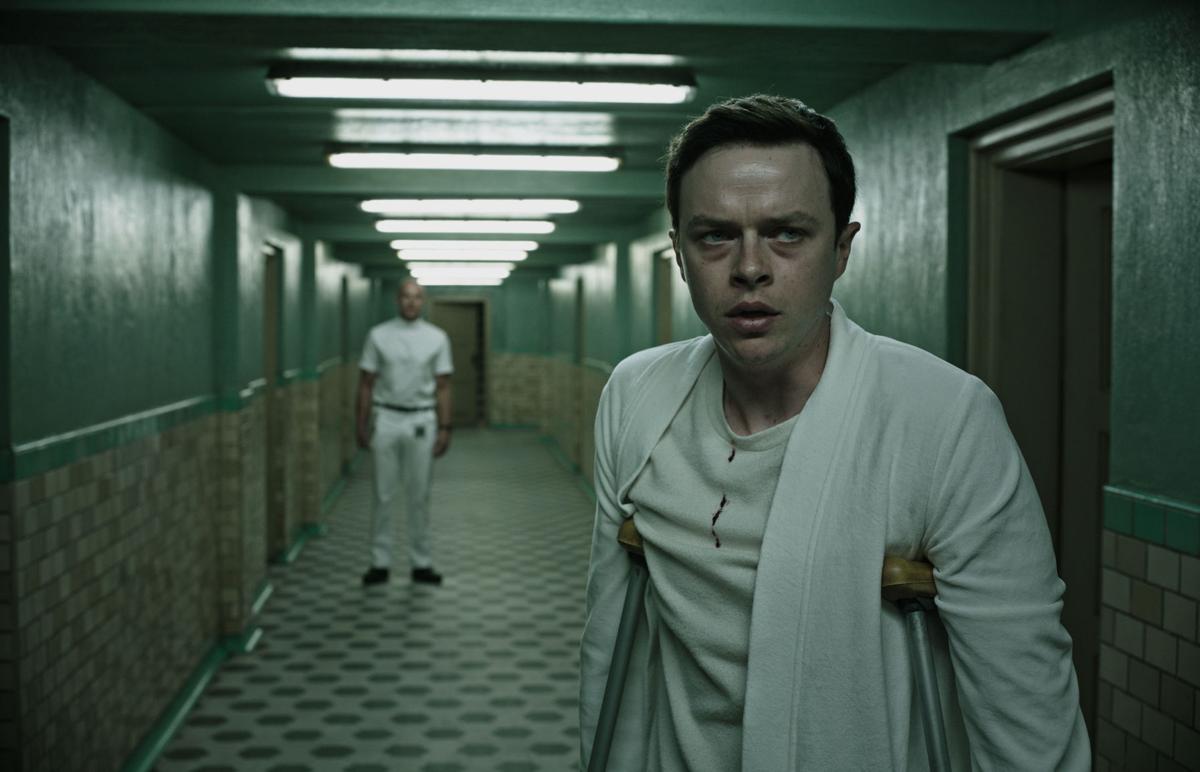 "A Cure for Wellness" is directed by Gore Verbinski and stars Dane DeHaan, Jason Isaacs and Mia Goth. The story follows Lockhart (DeHaan) as he travels to a remote wellness center in the Swiss Alps to retrieve a work associate. But as he travels through the center, he starts to suspect the tactics they are using are not what they seem.
When I went to see this movie, I had no idea what I was going into. The one trailer I saw was vague at best, and the only concrete thing I had seen were the critic's scores. "A Cure for Wellness" has been almost completely panned by critics. The problem most people see is this movie is different. Most audiences and critics will walk out of the theater absolutely hating this movie.
On the surface, this seems to just be a movie that is odd, but there is something to think about. It honestly took me about two days to decide whether "A Cure for Wellness" was good or not, but after thinking about it, there is something special.
Verbinski knocked this one out of the park. The directing and editing are all outstanding. There are so many creative scenes and uses of sound. The instances that stuck in my mind the most were scenes where Lockhart was searching the quiet center, and all you can hear is the sound of his crutches. Tension-building scenes like that are just one of the things that elevate this movie.
Since I saw him in 2012's "Chronicle," I thought DeHaan was a good actor, but he is magnificent in "A Cure for Wellness." He sends off the perfect vibe of fear and curiosity. Isaacs plays the head doctor of the center, and his performance is respectable. There are loads of disturbing imagery, and the wellness center is set up so ominously and terrifyingly that it is easy to relate with what Lockhart was experiencing.
The story is so off-kilter and weird, but has a spectacular way of keeping you guessing. Verbinski does a great job of keeping secrets and exposing them at the right time and, to me, that made for an experience that kept me on the edge of my seat.
While I am a fan of this movie, I can see why someone would hate it. There are many instances in the film that would push some audience members over the edge. This is one of those movies that you could pinpoint the exact moment when it lost you. Another thing some won't like is the runtime. "A Cure for Wellness" is almost 2 1/2 hours, and there are times when it feels that long. There has to be a lot of exposition regarding the characters and setting, exploration and set-up scenes and these scenes will feel like they are dragging. The film also deals with a few very touchy subjects.
Overall, "A Cure for Wellness" seems destined to become a cult classic with its spot-on acting, terrifying environment and marvelous direction. A refreshing, original film, this is one that will leave you in awe.
See It or Miss It: See It
• Please note this movie is not for everyone. It is an offbeat and genuinely disturbing film, and not for those with weak stomachs or those who don't want to deal with controversial subjects.
Joshua Hergott is a movie enthusiast and junior at Scotus Central Catholic whose ultimate goal is to one day direct films. He loves all kinds of movies, and holds a special place in his heart for Kevin Spacey.
Get local news delivered to your inbox!
Subscribe to our Daily Headlines newsletter.