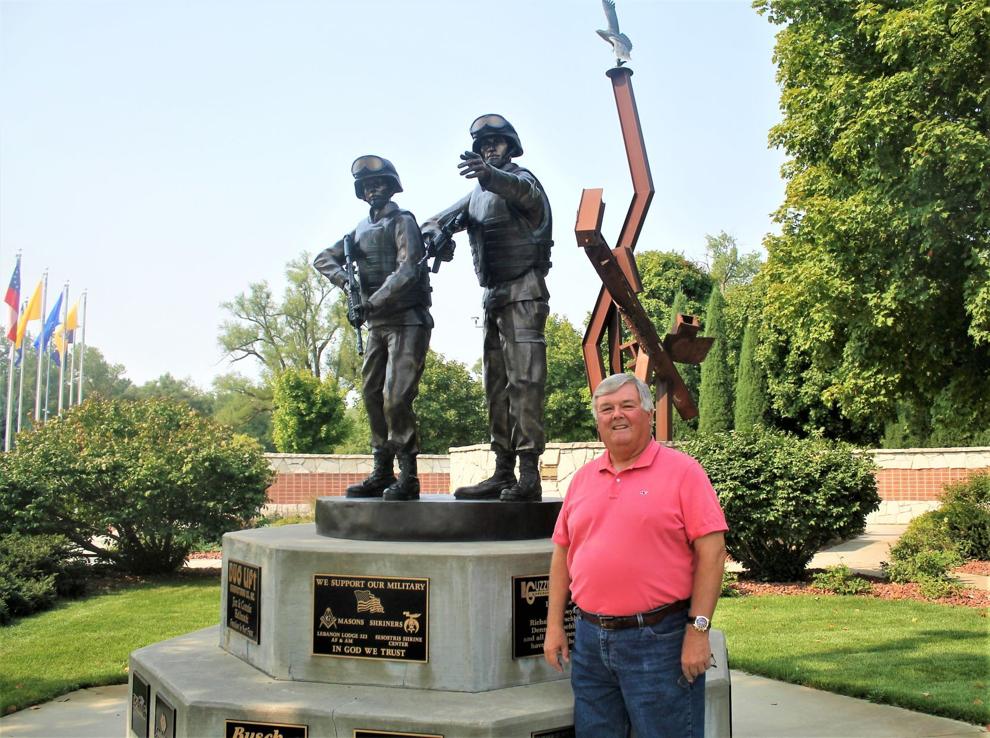 In one moment Justin Longcoy was preparing for a board meeting in New Hampshire, in the next he and his team were preparing to head to New York City to offer aid following the 9/11 terrorist attacks
Longcoy was a captain at the Salvation Army at a time where he saw how generous folks can be during challenging times. Longcoy said they were "inundated" with donations as he rented 10 26-foot U-Hauls to drive down to New York. He ended up serving around three of the first four weeks following the attacks.
"It was kind of a whirlwind that day," said Longcoy, who relocated to Columbus earlier this year. "It was kind of surreal."
Longcoy will talk more about his experience at the Andrew Jackson Higgins National Memorial 20th Anniversary re-dedication on Sunday. The speech is part of a prayer breakfast which lasts from 9 a.m. to noon at the Ramada Hotel and River's Edge Convention Center, 265 33rd Ave., in Columbus.
Longcoy will be one of five guest speakers, which also includes Larry Silhacek, Tom Bryan, Fred Hoppe and Jerry Meyer.
Silhacek will share details about his interview with a firefighter who was a first responder on 9/11. Bryan will talk about his father's experience in World War II where he landed on Omaha Beach on D-Day. Hoppe will speak about his dad's time in WWII as he fought in Italy during the war. Finally, Meyer - a former Columbus High School teacher – will tell how his class came up with the Higgins Memorial.
Beginning at 2 p.m., the action will be at the Higgins Memorial in Pawnee Park. The festivities will kick off with the presentations of colors, singing of the national anthem and "God Bless America." Later, U.S. Rep. Jeff Fortenberry will provide remarks. Meyer will speak around this time as well.
Following the speeches, the Heartland Band of America will perform and then there will be a 21-gun salute and a flyover with the Missing Man Formation. The program will conclude with the retirement of the colors and the singing of "Star and Stripes Forever."
An evening reception will close out the festivities at the Ramada.
The 20th anniversary of both the re-dedication of the Higgins memorial and 9/11 is a little bit serendipitous. The memorial is the site of a sculpture that includes the steel beams from the World Trade Center.
Andrew Jackson Higgins Memorial Foundation member Dennis Hirschbrunner said he'll never forget where he was when he learned of the attacks on 9/11. Hirschbrunner said that day he was flying to Southern California for business with HDR, an engineering and architecture firm.
When his flight had a layover in Denver, Hirschbrunner visited the departures board to see where his next gate would be located. But as he got there he noticed that every flight was canceled. When he asked the airport staff about it, they directed him to a nearby TV where he learned of the events that had unfolded.
"It was chaos," Hirschbrunner said. "I knew then we weren't going anywhere."
He said he then rented a car and drove to his business' Denver office where he continued to follow what happened.
Meanwhile, Longcoy was picking up Salvation Army donations the same day before he left for New York. He slept only a few hours until he and his team arrived but the George Washington Bridge was closed when they got there.
Longcoy said they had to drop off the supplies at the state office, which was in Union, New Jersey. Immediately after that, he and the others went to New York City where they helped feed the police officers, firefighters and the other volunteers.
Hirschbrunner said he also had a connection to New York City as he spent quite a bit of time there for work, knowing people employed at the World Trade Center.
"We knew a number of people who were in the building that didn't make it out," he said.
The beams from the World Trade Center were created to specifically honor those people who lost their lives on that horrific day.
The Higgins Memorial is named after Andrew Jackson Higgins – a Columbus native – who designed boats used by World War II U.S. soldiers. President Dwight Eisenhower credited Higgins as "the man who won the war for us."
For the last 20 years, the site has become a popular stop for tourists, Hirschbrunner said.
A few years after the memorial was created, the Freedom Eagle and a life-sized bronze statue of Higgins were added to the site with a dedication in August 2003.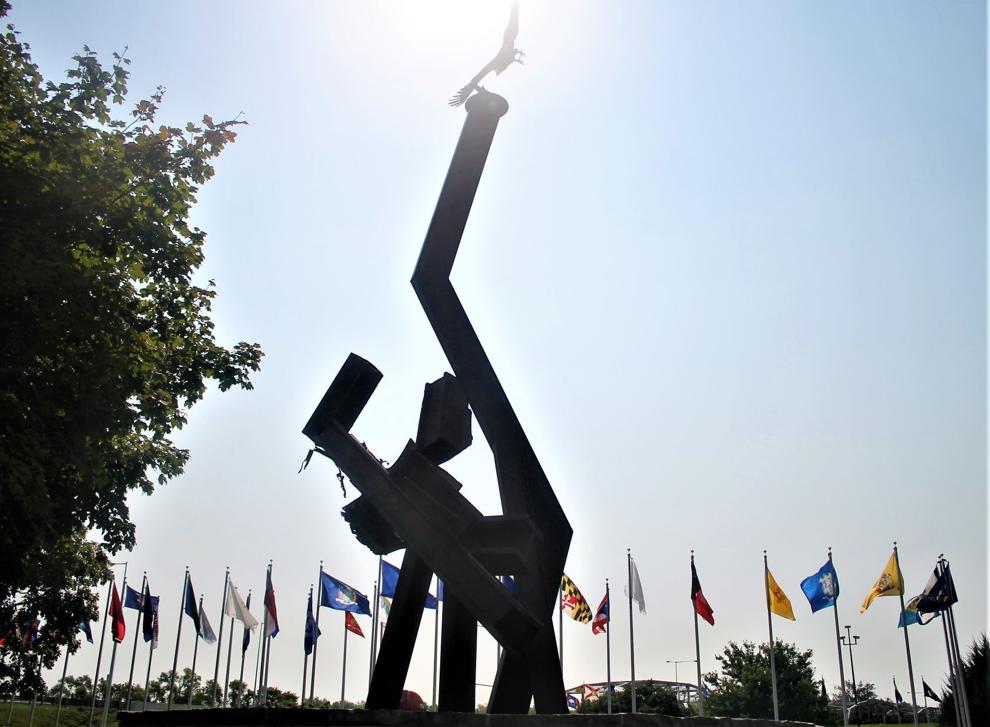 The memorial also holds life-sized bronze soldier statues from WWII and the Korean and Vietnam wars. Each statue signifies a highly-decorated soldier from the area.
Additionally, the project includes 5,000 bricks that are to be installed on a wall at the memorial. The bricks, which cost $50, can have three lines of inscriptions. The bricks are brought to recognize veterans who served starting with the Spanish-American War to recent conflicts in the Middle East.
Hirschbrunner said he believes the Higgins Memorial is the No. 1 attraction in Columbus, estimating the site is getting anywhere from 8,000-10,000 visitors per year.
"Every time I'm down here people will be here," he said. "… It's incredible the number of people coming down here."