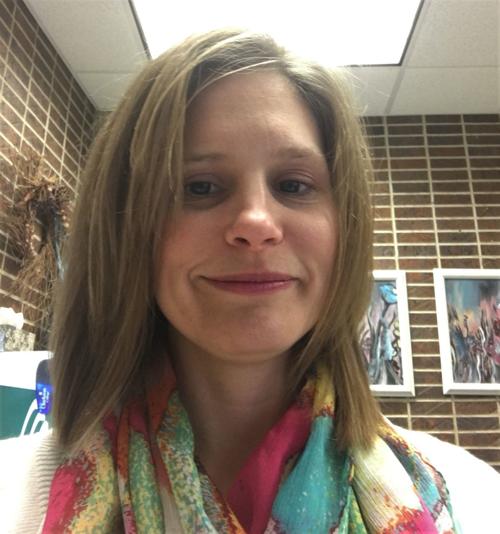 Girl Scouts in the local area will now have someone close to home representing them as the Girl Scouts Spirit of Nebraska has elected Kristin Hoesing of Columbus to its board of directors.
Hoesing was a Girl Scout Brownie growing up and volunteered with the Girl Scouts in Springfield, Missouri while attending college. She is a member of Theta Phi Alpha Fraternity-Nationally Acclaimed Sorority, West Park Parent Teacher Association, and was awarded the Community Impact Award from the United Way of Central Iowa. Hoesing is the director of admissions for Central Community College.
She first started volunteering with Girl Scouts when she was in graduate school where she formed her passion for the organization.
"That's when I got back into understanding the value of the organization and their goal and what they hope to accomplish in working with girls," Hoesing said. "That's why I got involved. When I had kids, I have two girls, I wanted them to be in Girl Scouts, too. Having that volunteer experience and seeing people who work there live the mission, I wanted my kids to experience that."
Before she being elected, Hoesing was part of the board development committee for a couple of years where they identified talent that could be moved forward to be part of the board of directors.
Finding strong women leaders is especially important according to Marketing and Communication Specialist Shannon Peterson.
This is to show the girls in the program that they can also be leaders.
"We love to have strong women leaders on our board of directors," Peterson said. "There are so many boards across the country that are male-dominated. By bringing in strong women to our board it shows that we're leading the way and showing people that women can be in the board room and take charge and lead boards too."
Out of the 22 board members on the Girl Scout Spirit of Nebraska, 20 of them are women.
Hoesing will also be one of the few board members not originally from Nebraska.
"In addition, it's so exciting to have people from different parts of the state to represent our girls, because our girls are all over the state," Peterson said. "She can come in and represent the voice of the girls in the northeastern part of the state. It's great to have that diversity of voice and perspective on the board."
While on the board, Hoesing will be responsible for overseeing the organization's CEO, making sure they abide by their mission, guide during strategic planning and approve major capital expenses.
On top of being elected to the board, Hoesing wants girls in the community to know that any girl can get involved and there is something in scouting for everyone.
"If you look at their mission statement it really is to provide a place for all girls and to help develop their leadership skills," she said. "For me, it's kind of fun to see the girls where they're at, whether it's doing some type of craft or being creative, watching all their personalities. Some girls are incredibly serious, others are the life of the party.
"It's really interesting to see all of that dynamic in one area and to think about how together, all of them as a group or team, the cool things they can do and the experiences they can have."
Get local news delivered to your inbox!
Subscribe to our Daily Headlines newsletter.