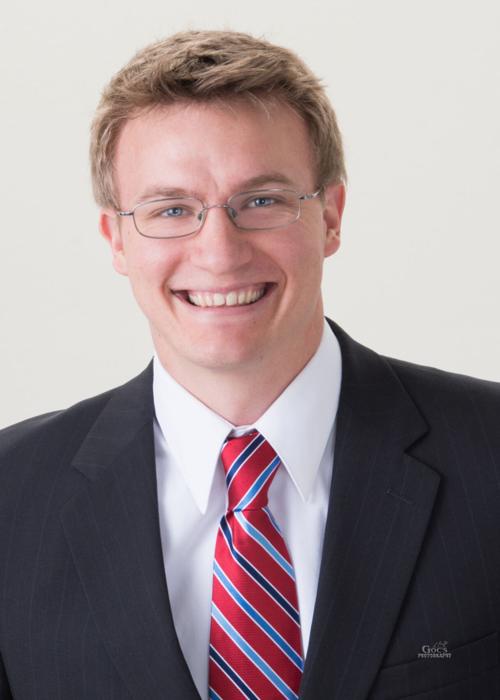 A Lakeview High School graduate has gotten the opportunity to mingle among numerous statewide leaders and learn about what makes Nebraska tick.
David Chochon, who graduated from Lakeview in 2005 and has worked in O'Neill as the Great Plains State Bank market president for the last four years, was recently invited to participate in this year's Leadership Nebraska class. He'll be joined by a couple of dozen other professionals from throughout the state.
The Nebraska Chamber of Commerce & Industry program is designed for current and future Nebraska leaders to view the economic and political challenges and opportunities that face Nebraska. According to the state chamber, it builds a sense of statewide community by identifying and training individuals with a commitment to become personally engaged in issues, programs and activities aimed at better serving Nebraska. Participants who apply and qualify are considered those who have demonstrated professional and community leadership experiences.
"It's about exposing professionals from all kinds of backgrounds to the rest of the state of Nebraska and things they normally wouldn't get to see," Chochon said. "I'm looking forward to observing and listening to different perspectives and finding out about the different ways people do business and the types of things that are out there in Nebraska."
The program was supposed to kick off a few months ago but was delayed due to the ongoing COVID-19 pandemic. Chochon said it's expected to commence in September and requires a once-per-month meeting.
"The access the Nebraska Chamber of Commerce & Industry provides Leadership Nebraska participants to statewide policy leaders, researchers, business and nonprofit executives is unmatched," said Jon Watts, vice chancellor for Business & Finance at the University of Nebraska Kearney, in a statement on the Leadership Nebraska website.
Columbus' Rick Chochon, who is David's father and president and chief executive officer of GPS, said he was proud of his son and is looking forward to hearing about his experience in the program.
"I think it's a good deal, especially for the bank," he said. "It will give him and all of us a better understanding of what's going on in the state."
The younger Chochon will bring plenty of experience himself. He spent many years growing up in Shelby before his family moved to the Columbus area. He then went to the University of Nebraska Omaha, where he played a little football, and then Hastings College, where he got his business degree. While in college, he married his high school sweetheart, Janae Mueller, also of Columbus. Upon graduating, they moved to Detroit, where she earned her post-grad degree.
They lived in Colorado for a little while before he got the opportunity to move back to Nebraska. Chochon has worked in the banking industry for several years, including for Bank of Colorado and Pinnacle, before the job with GPS presented itself.
"I've been very blessed …" Chochon said. "I'm just a product of small-town Nebraska and looking forward to seeing the larger side of Nebraska business and maybe bringing some of that perspective back to where we live and work – that's small-town Nebraska. That's not to say small-town Nebraska can't offer something as well."
Matt Lindberg is the managing editor of The Columbus Telegram. Reach him via email at matt.lindberg@lee.net.
Get local news delivered to your inbox!
Subscribe to our Daily Headlines newsletter.