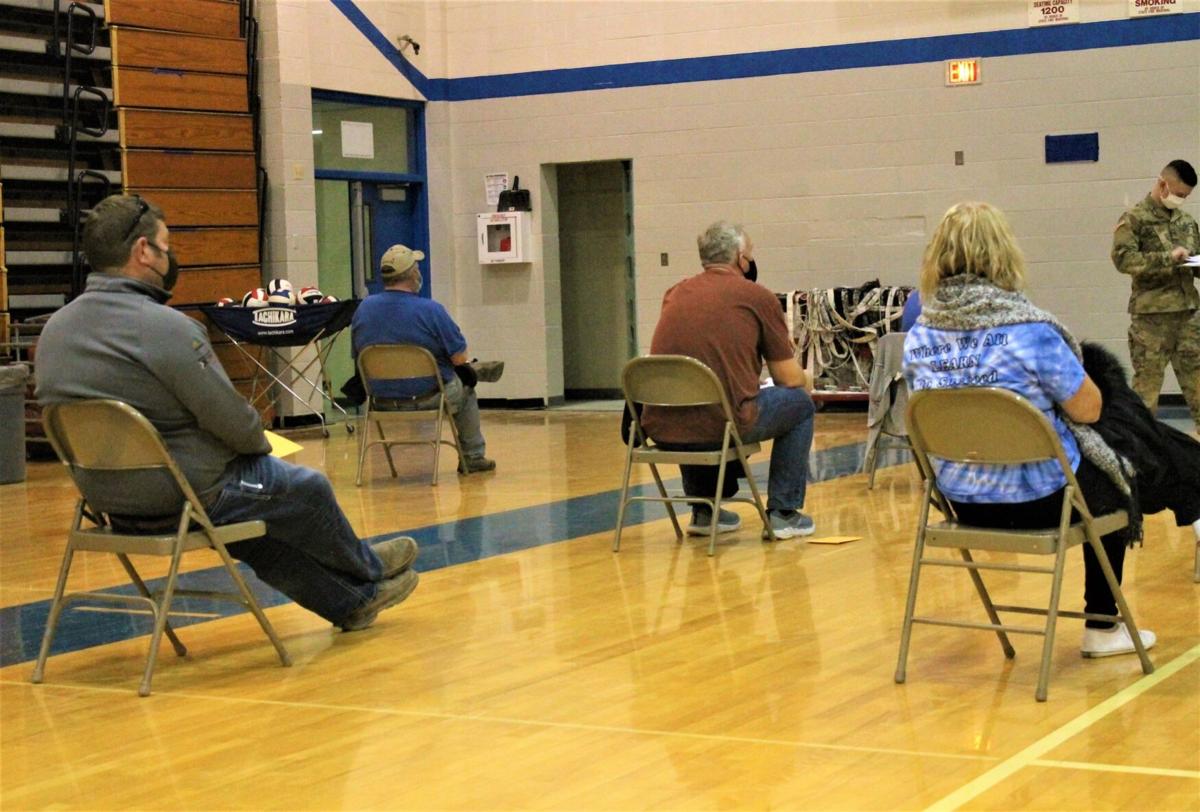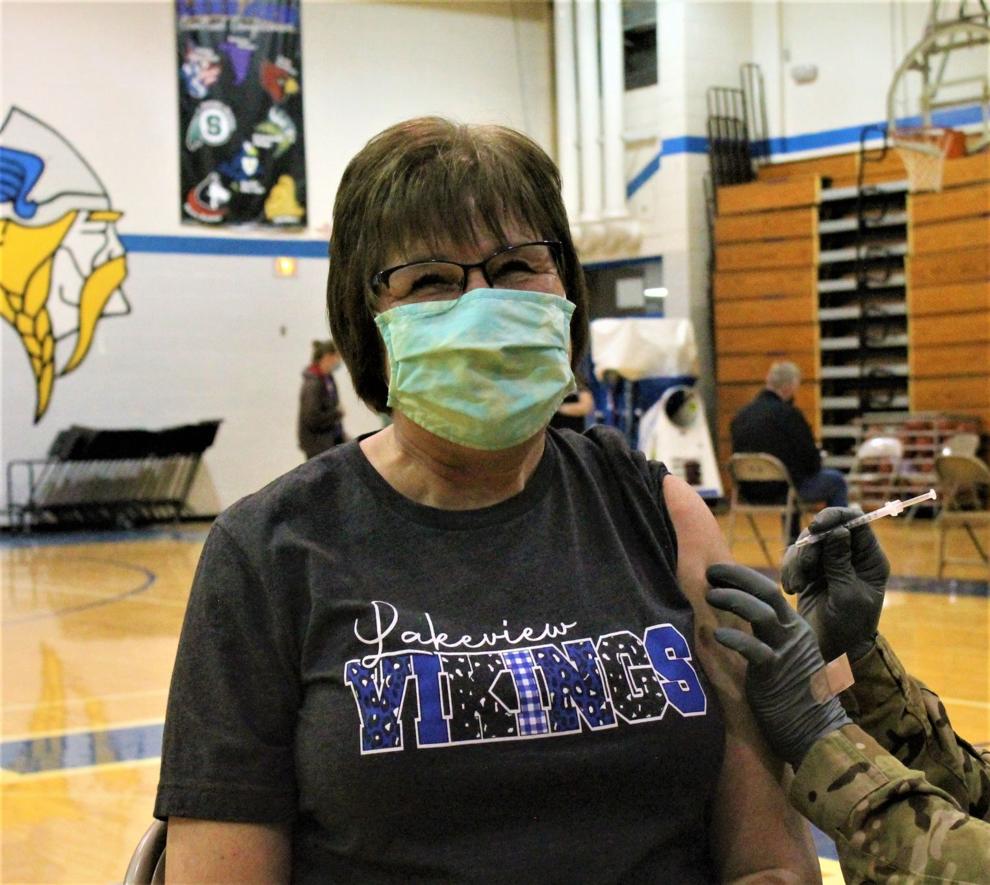 When Sheri Wessel first heard that COVID vaccinations were coming to Columbus, the Platte Center School librarian and paraprofessional wasn't sure if she would get one.
But with the potential of having a normal life again, Wessel decided to go ahead and get the shot.
"That's what you have to do with all this," she said. "If we want to get back to some normalcy, and if this is what we have to do, I'm all for it."
Wessel was one of 60 Lakeview Community Schools educators and staff to get vaccinated on Friday at Lakeview Junior-Senior High School. The Moderna vaccines were distributed by the East-Central District Health Department (ECDHD).
The health district has worked alongside the Nebraska Department of Health and Human Services (DHHS), which prioritized who got vaccines first. Currently, it's the education field's turn, ECDHD Emergency Response Coordinator Libby Finochiaro said.
Scotus Central Catholic staff received COVID vaccines last Friday, March 5. Staff at Columbus Public Schools weren't far behind as they got theirs on Sunday, March 7.
Finochiaro said ECDHD enjoys helping teachers and staff get their shots.
"It's a group that we've all been wanting to get vaccinated," Finochiaro said. "People are very excited to get this done so it's very enjoyable for us."
Lakeview Junior-Senior High School Assistant Principal and Athletic Director Jake Shadley felt the same way. He said this was a "huge" event that the staff had been anticipating for some time.
"The fact that we're getting it done, the first shot at least, is really special for us," said Shadley, who received his vaccine last Sunday at Columbus Middle School.
Lakeview wasn't the only area school to receive vaccines by ECDHD. Teachers with Humphrey, Leigh and Clarkson schools had the opportunity to receive their shots, Finochiaro said.
"It's a long day, but it's worth it to get the teachers and everybody in education done," she said.
According to data from the Nebraska DHHS, more than 575,000 vaccines have been allotted in the state as of Friday morning. Around 350,000 of them received their first dose while over 200,000 have gotten their second, as of Friday morning.
Additionally, the same data found ECDHD, which consists of Platte, Colfax, Boone and Nance counties, has vaccinated around 6,000 residents as of Friday morning.
Now, some Lakeview educators can be added to that list.
Shell Creek Elementary special education teacher Carol Downs said after hearing in early March that staff could get the vaccine, she was all for it.
"It was quick and easy and not a problem. He did a nice job," said Downs, who received her shot Friday.
Wessel agreed, saying receiving the vaccine was like getting "a flu shot."
"I didn't even feel it to tell you the truth," she said.