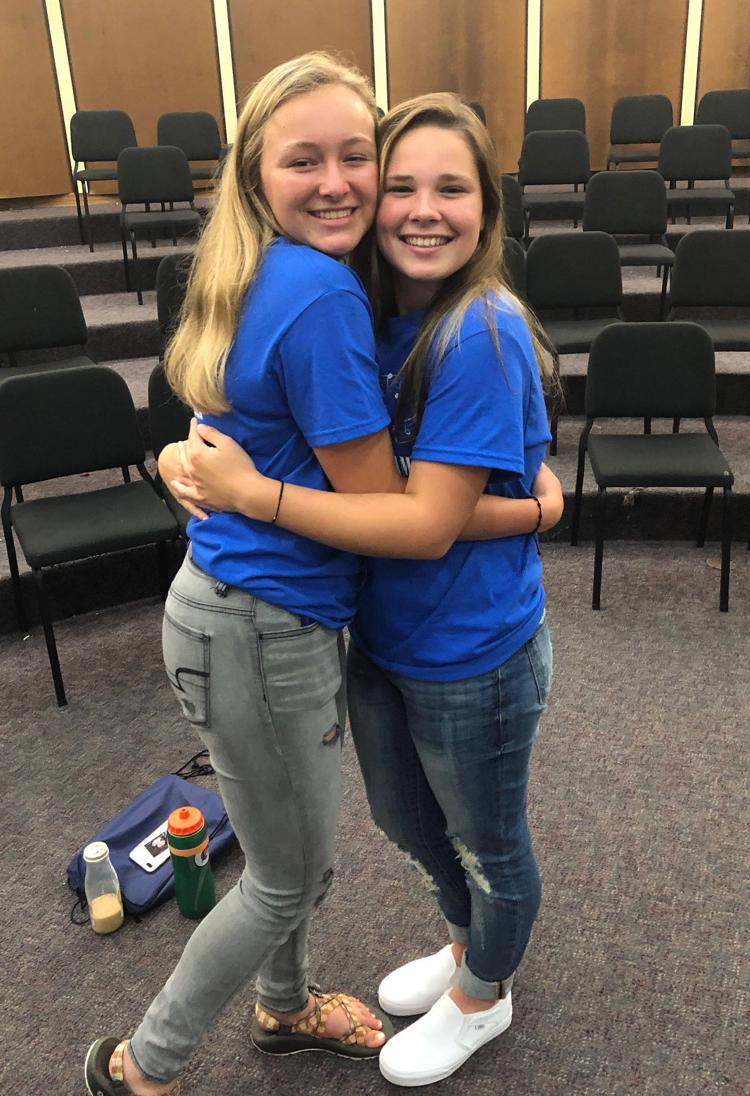 Lakeview High School soon-to-be junior Maddingly Splittgerber was moved to tears the first time she sang with the Nebraska All-State Chorus as a sophomore last year.
"It is so amazing," Splittgerber said of the All-State Chorus, a vocal ensemble comprised every year of the top high school vocalists in the Cornhusker state. "Having 440 voices in one huge room that is made for singing, the voices bounce off and it was just so cool.
"The very first thing that the conductor, Randall Stroope, had us do, was all sing and it actually made me cry because it was just so powerful because I had never heard a type of sound like that before."
After getting a taste of the experience as a sophomore, Splittgerber badly wants to make it again.
To prepare for her audition later this year, Splittgerber recently participated in the University of Nebraska at Kearney's All-State Vocal camp (it was held July 21-23).
"This particular camp focuses on All-State auditions for the State of Nebraska All-State Choir that happens in the fall," Camp Coordinator Katherine Shinn said. "We give them an opportunity to rehearse music that they'll be performing in the All-State Chorus if they make it. We also talk about audition procedures. They practice the vocals that are required for the audition."
The camp even added a few extra hitting points this summer, giving participants a leg up when it's ultimately time to put practice into play.
Eileen Jahn, a faculty member at UNK, taught a special session on proper face and body expressions.
"I think that really helped us engage with the music differently and will give them an edge if they apply some of those concepts into their audition and to their performance for the All-State Chorus this fall," Shinn said.
In addition to being a member of the All-State Chorus last year, Splittgerber is also a three-year member of the Lakeview show choir, the Vikings Voices.
Lakeview Choir Instructor Jill Goedeken said it's no surprise that Splittgerber has found musical success.
You have free articles remaining.
"She's a very talented young lady," Goedeken said. "Not only vocally, but instrumentally. She plays in the band, as well. She's had a good career so far. I've known since she was a young girl. She happens to go to the same church I go to and so I recognized her talent as a younger girl already.
"I've known their family since they came here and knew she was a talented musician and knew she would be an asset to our music program at Lakeview. Maddingly has a strong work ethic. She also sets goals for herself and works until she achieves them. She's very goal orientated."
The vocalists were kept busy during their three-day stay at UNK. With multiple rehearsals every day, Splittgerber said there wasn't an excessive amount of downtime.
"It was pretty much go, go, go 24/7, which wasn't a bad thing because we learn the music in three days which is really hard for a bunch of teenagers when we're all together to sit down and sing a song," she said. "It was a really good experience.
"I just wish they would have been able to have us sleep more. We were in our dorms by 10 p.m. and had to be up by 7 a.m. so we were able to go to breakfast and eat. Everyone was pretty dead by the third day and our voices were shot because we were up so late."
One of her favorite memories came from the last night at the camp when the attendees watched a movie together.
"Everyone came together and watched a movie, which was super fun because we pretty much just messed around during the movie," she said. "Honestly, the rehearsals themselves were a great experience because having that many voices together in one room is really hard to come by, especially coming from such a small school where my show choir is 18 people. Moving to that was actually a really good experience, (that) and just meeting a bunch of different people."
With her eyes set on reaching the All-State Choir for a second time, Splittgerber said she feels the camp prepared her for the audition and recommends it to students wanting to make the All-State group.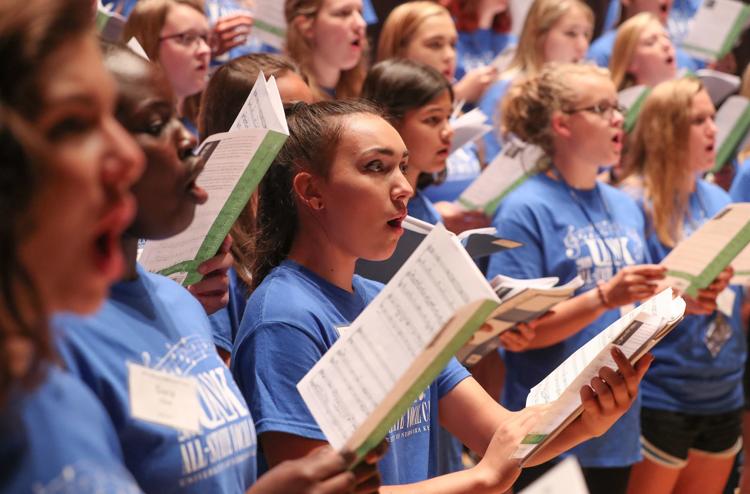 "If anybody wants to go to All-State, I would definitely encourage going to camp," she said. "I have my music memorized and you meet so many people. I'm really hoping to see a bunch of the people that I met at All-State next year which will be nice because when I went to All-State last year I was the only person from Columbus that went so I didn't really know anyone. Now that I went to the camp, I'm hoping that I have some more friends and connections there."