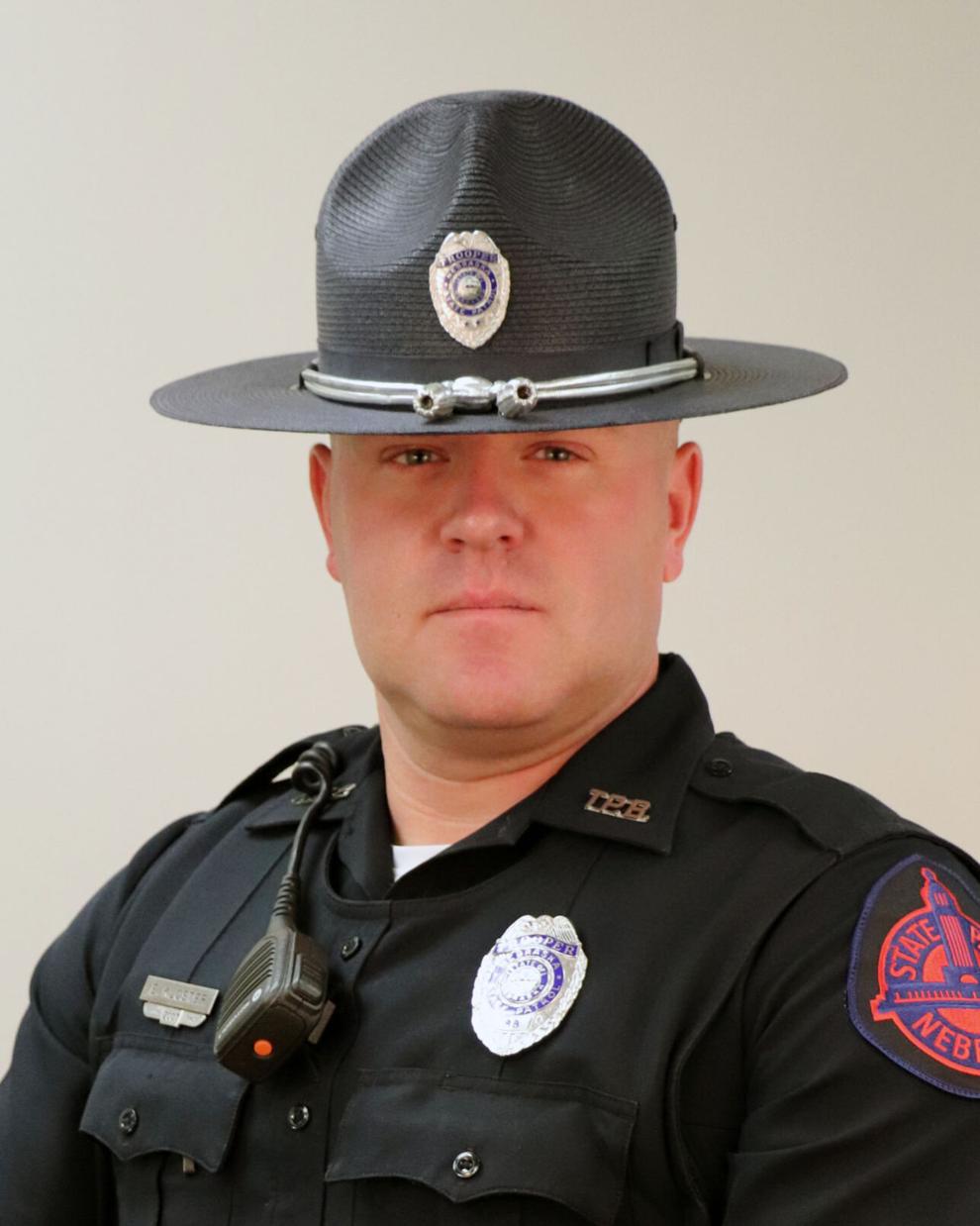 Nebraska State Patrol Trooper Eric Kloster recently was honored by the American Legion Hartman Post 84 of Columbus as Law Officer of the Year 2020.
In August 2020, Kloster responded with two Cedar County deputies to a call, which had been reported as an individual getting shot at in apartment in South Yankton, Nebraska. Kloster knew he had two deputies behind him so he didn't necessarily have to worry about clearing the home, he recalled Tuesday.
"I just started working on the individual," Kloster said. "I don't do it for the thanks … my entire adult life has been dedicated to serving other people."
The patient, who accidentally shot themselves, was later transported to Avera Sacred Heart Hospital in Yankton, South Dakota, after Kloster dressed the wounds and stabilized the individual, according to an American Legion press release.
It's important to start helping in these situations, Kloster said, since time has elapsed since the incident occurred.
"...There's a time frame between when something bad happens and you call 911 and then there's a time-lapse from when 911 gets it to when they dispatch police or fire or rescue," he noted. "Then there's a time lapse from when people truly get there."
He has spent many years in law enforcement, but growing up he was the son of a pastor. He grew up in North Dakota, Minnesota and South Dakota since his father would move around to new churches.
"You live in a glass house," he said. "One of the communities we lived in … (was) by Canada, like 10 miles from the Canadian border in a town of just over 800 people."
Everyone knew what was going on in the community, Kloster added.
At first, he wanted to be a pilot and received his pilot's license at 17-years-old.
"I can fly the little single-engine aircraft," he said.
But then he took some interest in law enforcement and got involved in the Sioux Falls Police Explorers program, which led him down the path to wanting to be a police officer. 
The program, which is a cooperation between the police department and the Boy Scouts, is designed for high school-aged teenagers. They are then mentored by active law enforcement. 
Right out of high school he joined the Air Force and was deployed to Iraq. After returning, he joined the Nebraska State Patrol in 2007.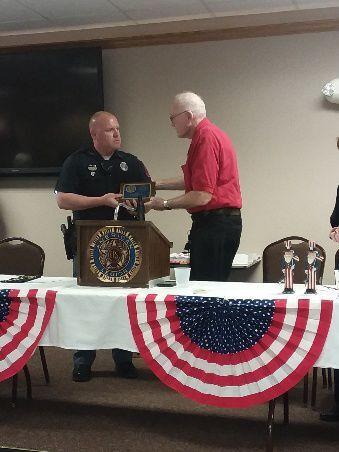 Kloster was more than worthy of the award, Post 84 Vice Commander Kendall Christensen said.
"Without him doing what he did, that gentleman may have passed on before the ambulance ever got there," Christensen said.
Post 84 solicits nominations every year and Legion officers go through them to decide who gets the award.
"These people do a whole lot that nobody ever hears about and I just think it's really neat," Christensen added.
Beyond just as a trooper, Kloster is an emergency driving operations course instructor, an accident reconstructionist, an emergency medical technician and serves in the South Dakota Air National Guard as a master sergeant, according to the press release.
"I've always had a passion for medical," Kloster said. "Some of that stuff comes naturally to me, especially dealing in stressful situations and trauma. It just comes natural for me to know what to do in there."