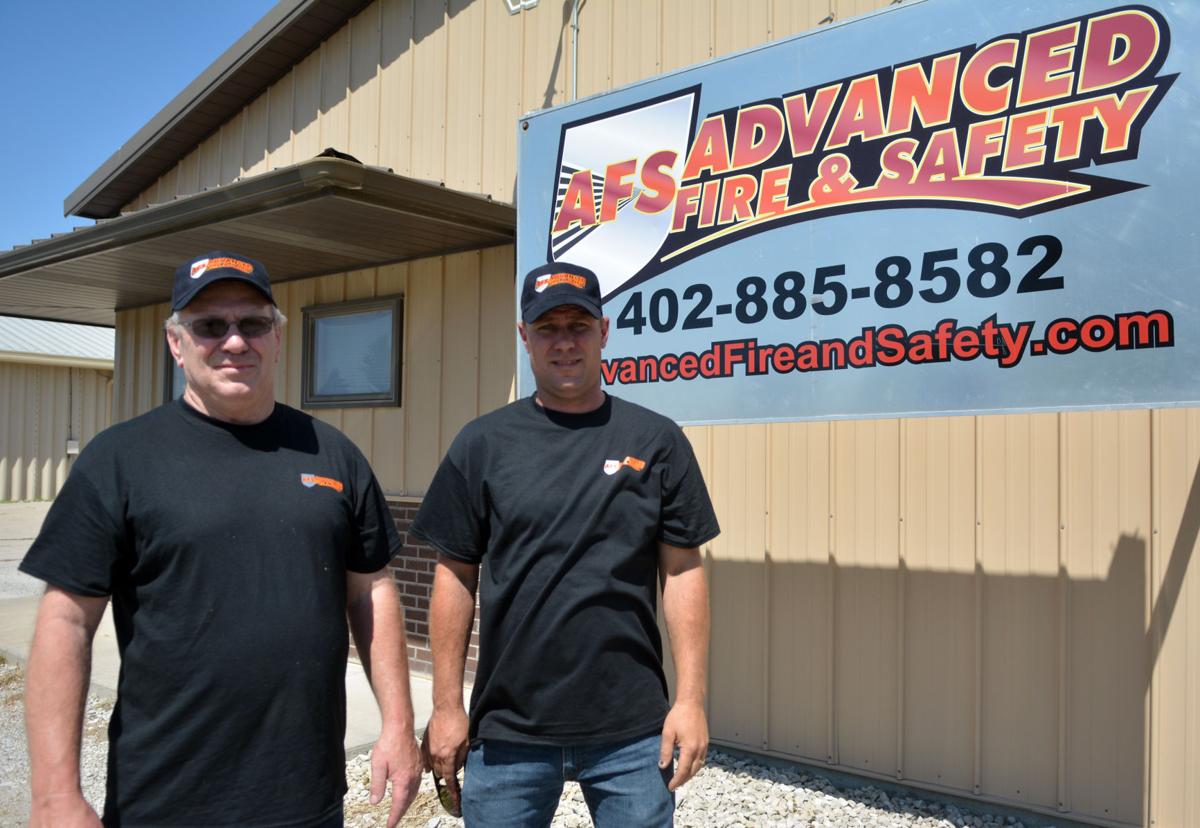 COLUMBUS — A business that started from the back of a pickup has grown to serve a customer base across Nebraska and western Iowa.
Advanced Fire & Safety began when Dave Sock, a former truck driver, bought a power washer with a friend in 1994 to clean kitchen exhaust systems. The two traveled from business to business to do the work.
Eventually, Dave did the washing on his own and began to provide more services as his clientele grew. He started selling fire extinguishers and installing and maintaining fire suppression and kitchen exhaust systems.
Dave's son Don Sock began working alongside his father and eventually took over the business in 2014. To accommodate the company's growth, an office opened at 2561 53rd Ave. in Columbus to go along with an office at Don's Omaha home.
Don, who comes to Columbus twice a week, and five other staff members get plenty of "windshield time" while driving to see clients.
"Most of our work is at the site of the customers. We work mostly with commercial- and industrial-based businesses," Don said.
Customers are on a schedule for inspection and maintenance.
You have free articles remaining.
"We have a program where we set up everyone to make sure we get back to them in their time frame," said Don, adding that most systems need to be looked at every six months.
Fire extinguishers are inspected once a year.
In addition to working on exhaust systems, the business recently began offering a line of cleaning products for restaurants to use on greasy floors.
Most services provided by Advanced Fire & Safety are governed by the National Fire Protection Association and employees are certified for the work.
"Every day we're protecting people's and building's lives, so it's important to make sure the guys are trained and completely know what they are doing with proper certification," Don said. "It's tough to grow too fast because you can't just quickly put someone in the field. The last thing I want is for someone's building to burn down or somebody to get hurt."
Dave, who lives in Lincoln, still helps part time at the business he started in Columbus, where a large chunk of the customer base remains.
The business has grown in the area since the local office opened about three years ago.
"Since we've opened the shop here, I'm surprised how much work we've got walking through the door," Don said.