As Loup Power District begins to consider 2020 census redistricting, it faces the prospect of expanding its rural subdivisions and eliminating a seat on its Board of Directors.
Right now, Loup Power District is broken up into 10 subdivisions, each one represented by an elected member on the Loup Board of Directors. The subdivision boundaries must be redrawn according to population every 10 years when there's a new census.
Nebraska law says power districts should strive for districts with equal population. But it's hard to do that without drawing extremely convoluted boundary lines. The question has always been how much leeway is allowed — how far away from exactly equal is acceptable?
The Nebraska Power Review Board (PRB) regulates the state's publicly-owned power industry. In the past, the PRB's informal policy has been to allow 10% above or below equal population in each subdivision. But, according to a letter PRB Executive Director and General Counsel Timothy Texel sent to the Loup Board ahead of its meeting on Tuesday morning, discussion during a recent PRB meeting highlighted the need for more definitive guidelines.
In the letter, Texel said power district subdivision populations should be within 5% of equal going forward and the populations of the largest and smallest subdivisions can't differ by more than 10%.
Since the official 2020 census numbers haven't been released yet, Loup Power District President/CEO Neal Suess took a look at 2019 population estimates from the United States Census Bureau to get a rough idea of what changes Loup can expect for its subdivision boundaries.
At their Tuesday meeting, Loup officials and board members acknowledged that the verdict — Loup will likely need to drop from 10 subdivisions to nine, which means losing a board member — is bound to cause tension in the coming months.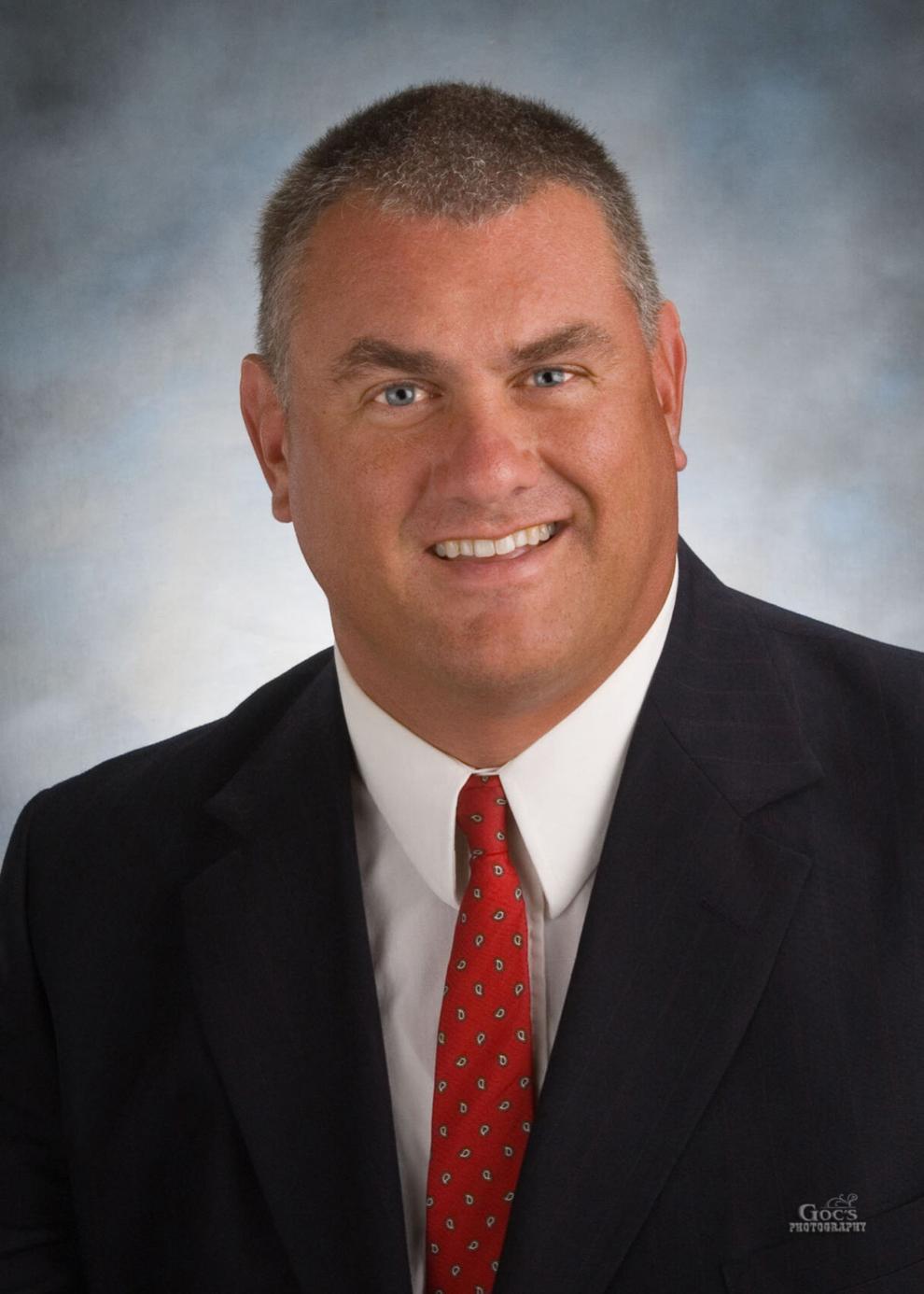 "It's the only way progress is made. You've got to agree to disagree and move forward in order to make progress," Board Chairman and Subdivision 1 Director Ross Knott said during the meeting.
The current subdivision boundaries for Loup's board members were approved following the 2010 census. The 2019 estimates indicate that populations in Loup's urban areas — Columbus and Schuyler — have increased in the last 10 years.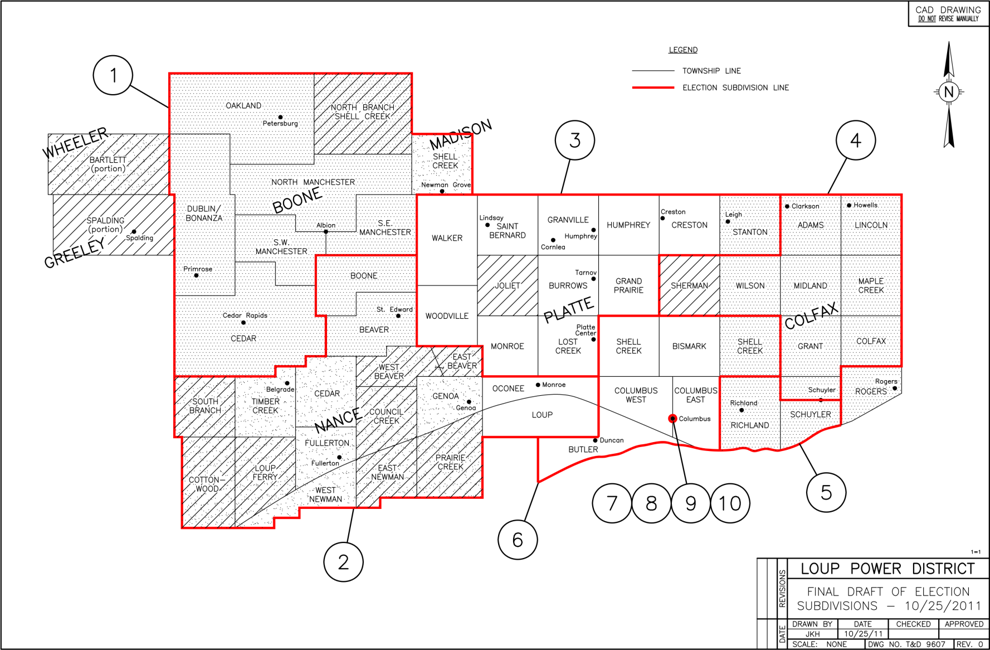 Meanwhile, population has decreased in the rural areas.
Subdivision 9 Board Member Larry Zach summarized where things were left at the end of the Board's preliminary discussion on redistricting during Tuesday's meeting.
"With the concept of nine board members, basically Columbus stays the same but the other areas then become larger," Zach said.
Bigger rural subdivisions are concerning for the board members who represent them.
"Directors outside of Columbus are concerned (that) if we continue to have more and more from Columbus, the rural areas get less representation as far as their thoughts and needs go," Suess told The Telegram.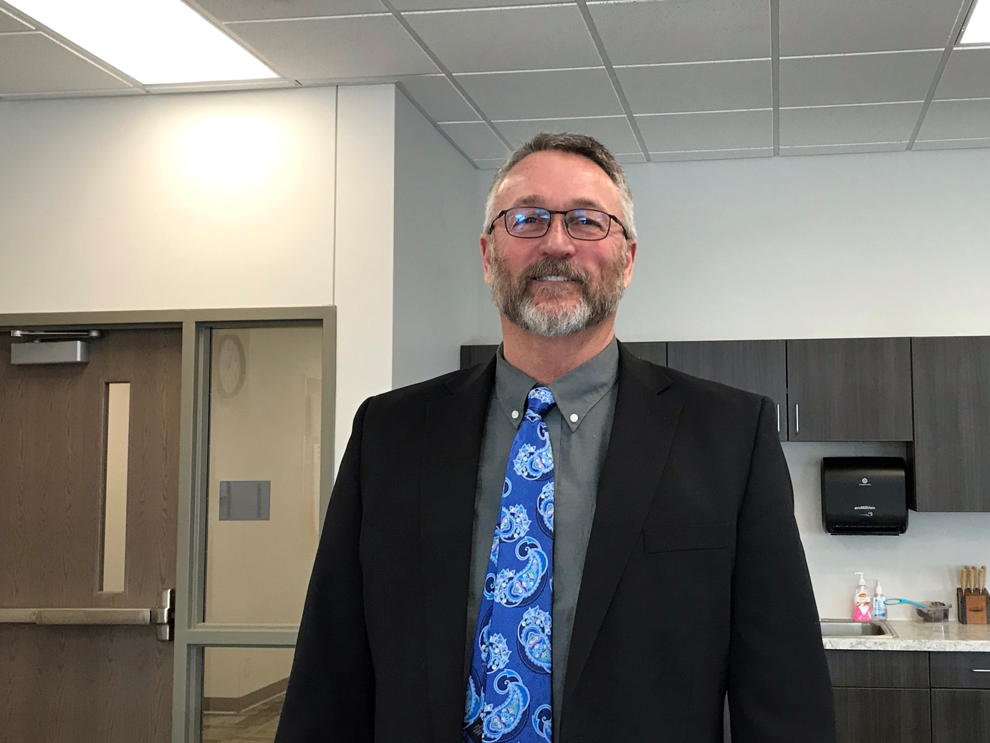 Columbus kept coming up because it accounts for most of Loup's urban subdivisions, and that's because almost half of Loup's population is in Columbus.
Right now, Loup's urban and rural subdivisions are even; five are rural and five are urban. Of the five urban subdivisions, there are four dedicated to Columbus and one to Schuyler.
Loup officials and board members have previously observed that power districts have a lot of pull when it comes to economic development. When companies are looking to enter an area, the local power district is one of the first places they go for information and approval. After all, every business needs power to operate.
The upshot is that it's often easier for companies to set up shop in urban areas, where there are a lot of people. That's great for places like Columbus, but Loup's rural board members worry their communities will miss out in the meantime.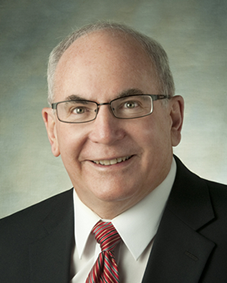 That concern can only be exacerbated by the prospect of losing a seat on the Board thanks to a shrinking rural population, especially if it risks the Board's current rural/urban balance.
"Cities, the state, power districts, counties — a lot of political subdivisions have the same issue," Suess said.
Delayed census data introduces another layer of complexity to redistricting.
Thanks to COVID-19, the U.S. Census Bureau has pushed its expected official data release to September, five months later than the typical April release.
That delay will create a time crunch for every municipality in Nebraska and the rest of the country, which are required by law to redraw their boundaries in time for candidates to file for 2022 elections. Usually, candidates can start filing in January or February and boundaries must be finalized in November or December.
"It's a huge concern. And we might not even get it done this year, because we're going to need some stuff from (Platte and Colfax counties) to get some of our stuff done," Suess said.
Suess said he doesn't know if Loup can get an extension, but he's trying to find out.
"We've never been in that situation before," Suess said.