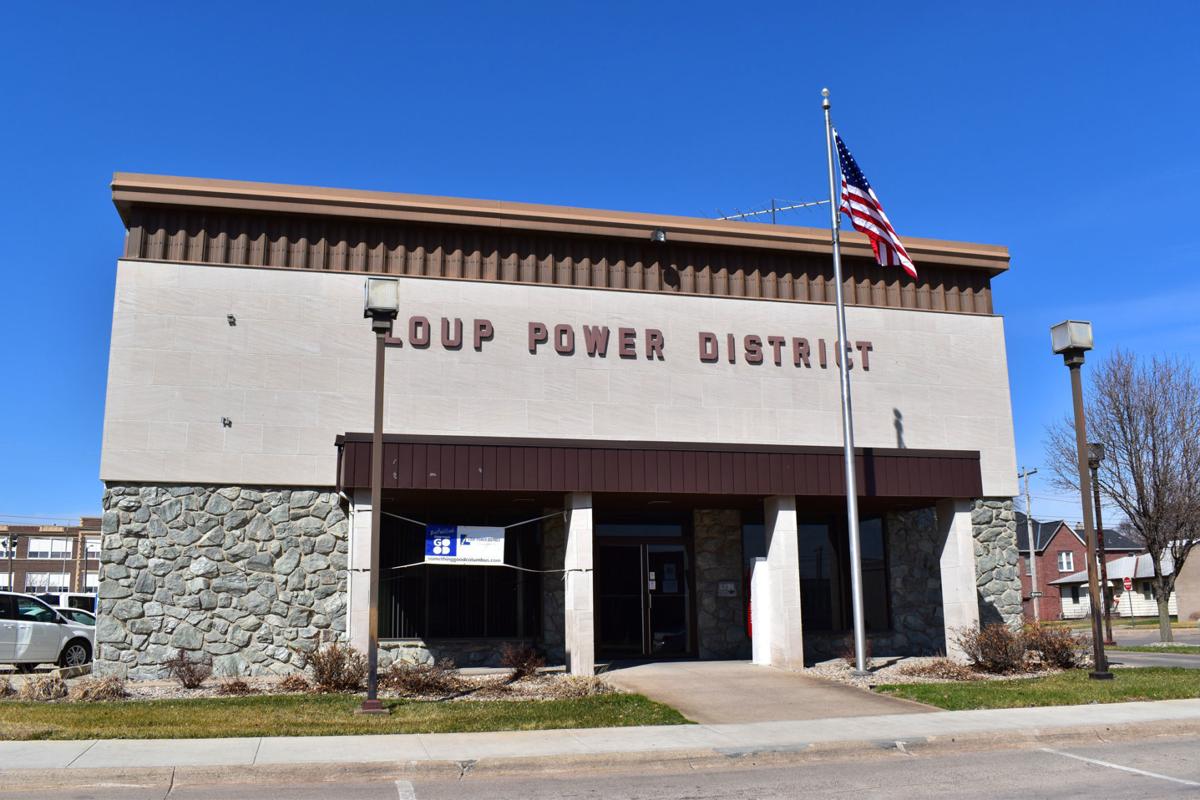 Loup Power District CEO Neal Suess already had one unprecedented meeting last month, when he and Loup's Board of Directors held their meeting at their brand-new service center along the Lost Creek Parkway.
On Tuesday, another unprecedented situation manifested itself. With the COVID-19 crisis swirling, Loup held its monthly Board of Directors meeting via a conference call, where the ramifications of the virus' spread were discussed.
Suess said that the company had plans in place that dealt with situations like a potentially dangerous global pandemic, such as COVID-19. The approach is two-pronged, providing for contingencies in case someone tests positive for the virus in the district.
"(It's) a plan for when the pandemic starts and when we have cases show up in the four-county area," Suess said. "We've eliminated all outside people from coming into our offices or locations. If you're not a Loup employee, you can't come in."
Customers are still able to utilize the company's many options for paying their bills, including calling company offices or paying online. Suess said he understands that it's a difficult situation, one that employees and customers are feeling equal.
"We're responding as best we can," Suess said. "(We're) getting daily emails, daily press conferences, following up on everything that comes out from the local folks, from the Governor's Office, and from President Trump."
Suess said that employees are worried about how to do their jobs properly during a time of social distancing has been strongly encouraged.
"Our employees are concerned about spreading this virus and how we're protecting them as much as we can," Suess said.
The board discussed a series of guidelines from the East-Central District Health Department regarding out-of-state travel, which asked that people who had traveled to another state self-quarantine for 14 days out of an abundance of caution. Suess said that two management-level employees, Vice President of Operations Dan Hellbusch and Vice President of Accounting and Finance/CFO Walter Williams were going to be following this after taking out-of-state trips over the weekend.
"We can't tell people they can't go on vacation, but we are telling them that when they come back, they're on a 14-day quarantine," Suess said. "We are working to cover those within the guidelines of the federal requirements, coming down on 80 hours sick leave, and we're following the federal guidelines on that."
Board member Steve Heesacker asked about whether employees would be compensated for the 14-day period if they were put into self-quarantine for any reason during this time.
"If they're self-quarantined and they can't work from home, are they compensated for that?" Heesacker said.
Suess said that they would be, as part of the 80-hour federal requirement. But, he noted that some employees would likely be able to do their jobs from home if they needed to self-quarantine.
"We're making a go of it," Suess said. "It's not a great situation."
Suess mentioned that he feared if one person on the Loup staff ended up testing positive for the virus that it could cause a chain reaction that would hamper the overall productivity of the company.
"My biggest fear is that we have a couple of workers come down with this and all of a sudden, we're at 50-60 percent people who have it," Suess said. "Now what do we do? We're doing everything we can to not get to that point."
In other Loup board happenings:
*The board approved their 2019 audit at Tuesday's meeting. Bob Beran of Dana F. Cole & Company presented the audit, which earned praise from board member Mike Fleming, who chairs the board's Finance and Budget Committee.
"The result of his audit was very positive and has been for several years," Fleming said.
*The board also set a date for approval of a new vice president of engineering for the company. The board will have a special meeting at 9 a.m. on April 2 in order to ratify the new hire. The newcomer will replace Ron Ziola, who is retiring after working with the company for over 20 years.
Concerned about COVID-19?
Sign up now to get the most recent coronavirus headlines and other important local and national news sent to your email inbox daily.