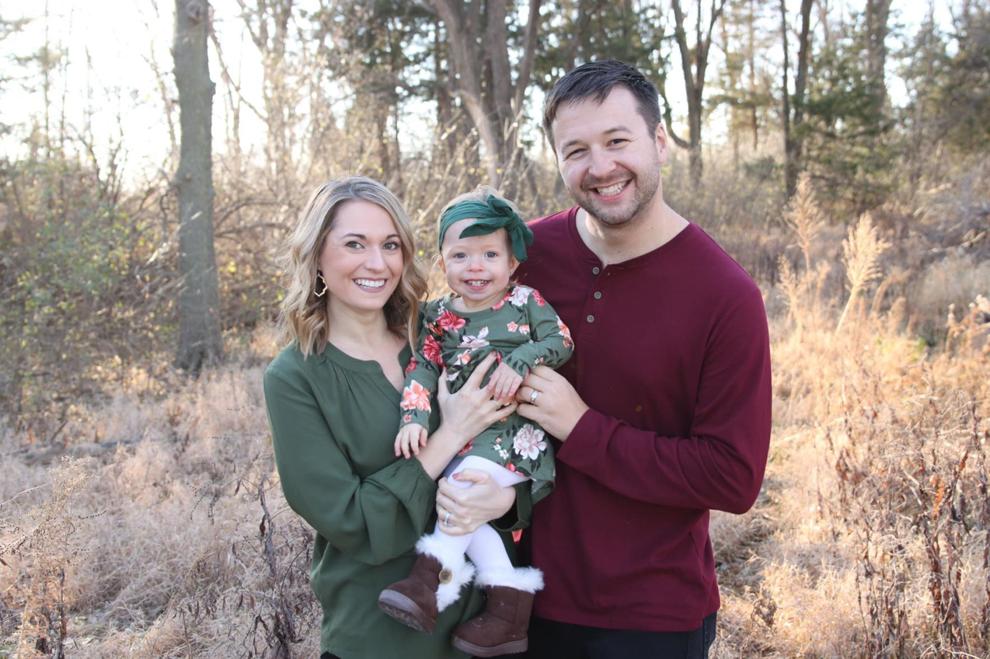 When Kristin Bauer first met Taylor Dahl in a Broadcasting 370 class at the University of Nebraska - Lincoln, he was not on her radar. 
Now married, they have two dogs and a toddler. From their first date of dinner and bowling in 2012 to now, their relationship has endured long-distance, several moves and job changes and the NICU when their daughter was born premature in 2019.
"We're a team," said Kristin, who now goes by Kristin Dahl. "In every aspect."
When the two met in college in 2011, Taylor had a girlfriend at that point.
"A lot happened between the time when we first met and then we actually started dating," Kristin said.
In that broadcasting class, Taylor said the two became friends and learned more about each other. 
"There's a lot of good memories," he said.
Right before Kristin graduated in May 2012, they went on a date to see how things went. Kristin destroyed him in bowling.
"I was impressed," Taylor said.
"I was actually in a league, a bowling league just for fun when I was in high school," she added. "I failed to tell him that before he took me out because I wasn't all that confident that I would still have the skills."
Still, he didn't know what he was getting into when he asked her to bowl, she said.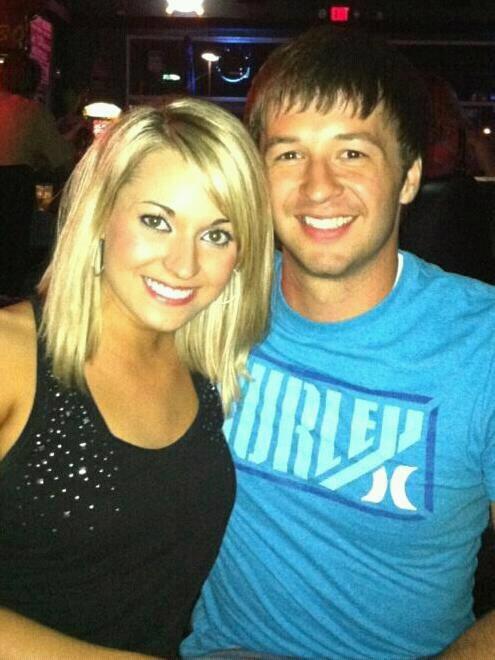 "I think from the beginning, we really connected well. He was always really easy to talk to. So, I think we knew it was going somewhere," she said. "It wasn't like we started dating and instantly knew that we would be married."
The two shared a lot of similarities, including studying the same major and growing up in a small town. Taylor hails from Scribner while Kristin is from Merna.
"We've had the same taste in music, which wasn't typical for small-town Nebraska," she added. "We weren't country fans. We actually both liked kind of punk rock music."
Right after graduation, Kristin got a job at the Fremont Tribune, where Taylor's parents lived at the time. It was also close to where Taylor worked.
After a couple of months, she got a job at 1011 News in Lincoln while he continued working in Fremont in advertising and social media management.
"I guess our relationship was kind of put a little bit to the test because we were a little bit long distance at that time," she said.  
They were physically away from one another for about six or seven months and pretty much only saw each other on the weekends. Then, he moved to Lincoln as well.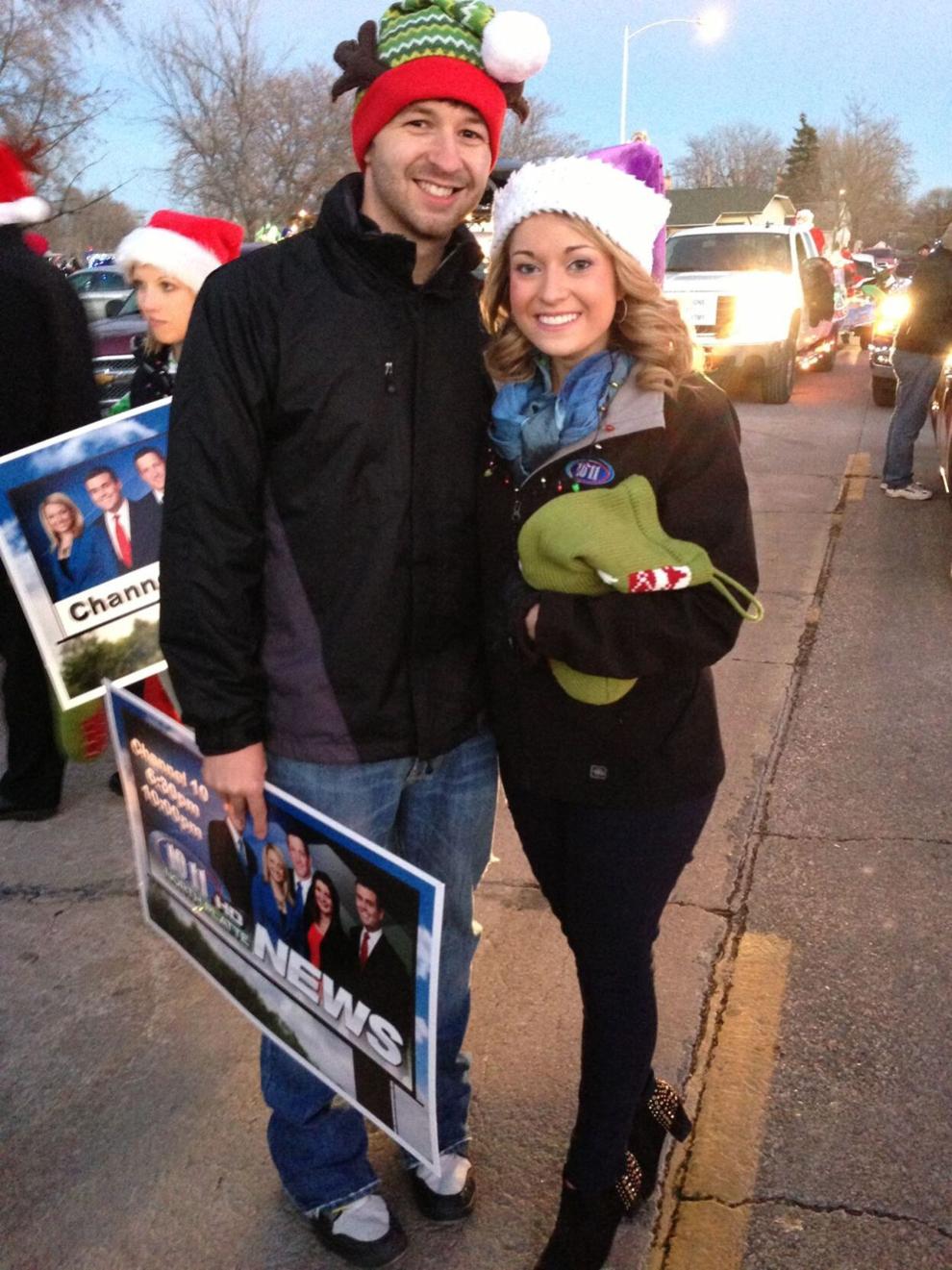 "We get a pretty big, life-changing call to move to North Platte to start a CBS affiliate in conjunction with 1011," Kristin said.
There she worked as newsroom supervisor, anchor and producer. Taylor was in the advertising department for the same employer. They were both 23-years-old at the time with a lot of responsibility on their plates, but they made the best of it.
"It really helped grow our relationship," he said. "We really had to work with each other, depend on each other."
It was there they met Tanner Struckman, Taylor's best friend. Struckman noted the two are a "great couple."
"They both worked together at the TV station … which I think is very rare for people to do successfully," Struckman said. "They were working in a building that only had a handful of people, too, it's not like they were working in a huge company."
Beyond that, the two are always on the same wavelength, he added.
"They rarely disagree or they never seem to fight. I'm sure they do," Struckman said. "They seem to like the same things and they're just clearly a match for each other."
The two got engaged in Columbus in 2014, and in early 2015, they moved back to Lincoln from North Platte.  
Kristin's parents had moved to Columbus, and the couple would go on walks and get to know each other while they were in the area to see them.
"We'd always go to the park," Taylor said. "That's where I proposed to her. So it just kind of meant a lot to be in that same spot where we kind of shared a couple memories."
In 2016, Kristin and Taylor were married in a church in his hometown.
"It rained on our wedding day," Kristin said. "But other than that, it went off without a hitch. I mean, it was a really beautiful ceremony."
Although Kristin enjoyed her job in Lincoln, she had family in Columbus and Taylor had family in the area. Plus, she was working hours which she said wouldn't be ideal for having a baby, 2 p.m. to 11 p.m.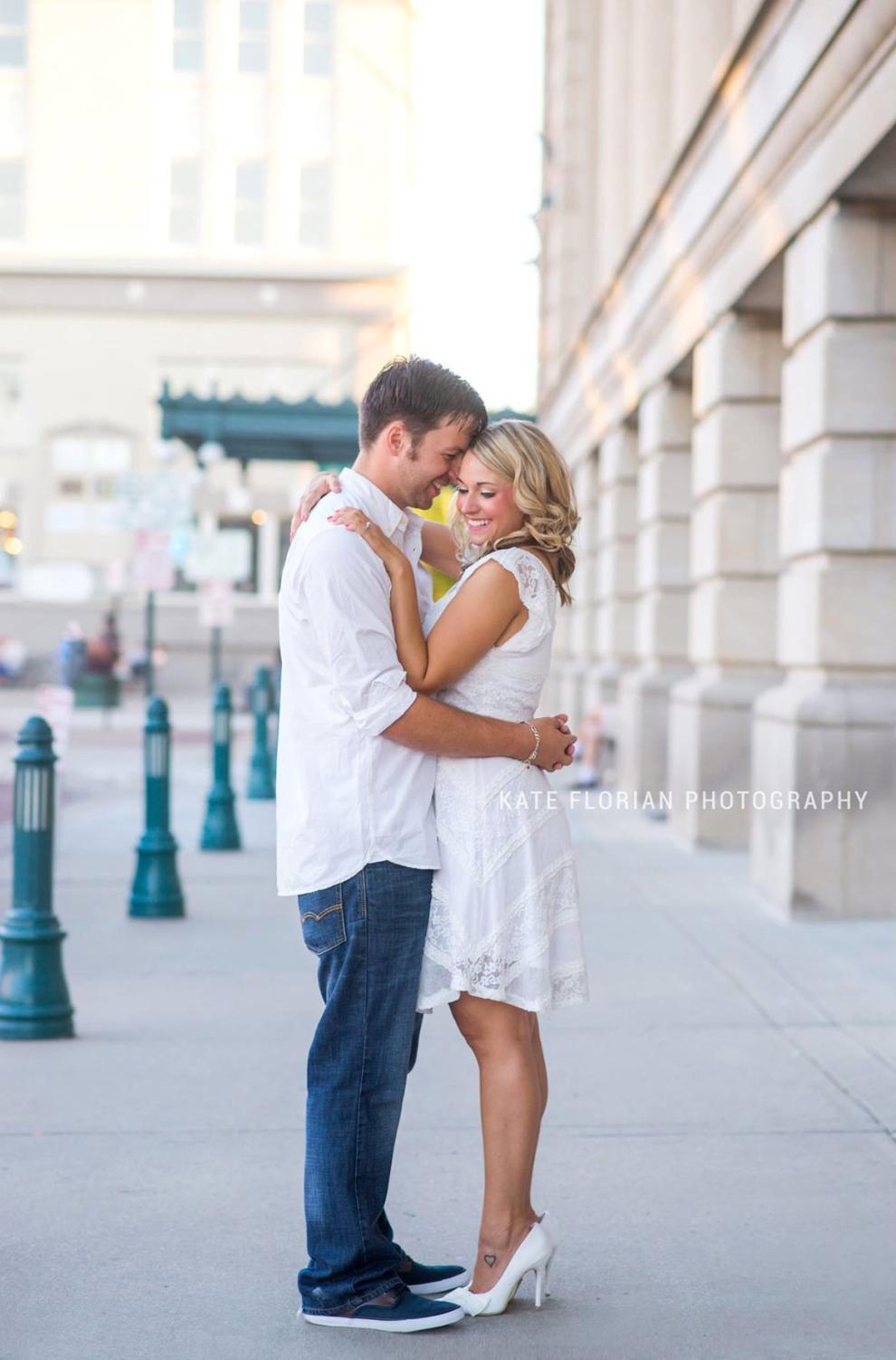 She started a position at Columbus Community Hospital in October 2017. They moved to Columbus in 2018. Later, in September 2019, Taylor got a job in Columbus at Scotus Central Catholic as communications director.
They were elated when they found out they were going to have a baby.
"We had a very, very difficult pregnancy," Kristin said. "We almost lost her multiple times. So it was another opportunity for us to really grow our relationship. He was my number one support system and he put Nora and (me) first above everything else. So it's really nice for me to see that and see his commitment."
Kristin went into preterm labor at 19 weeks. She had two emergency procedures and was on bedrest from 19 weeks until she was admitted to the hospital at 27 weeks.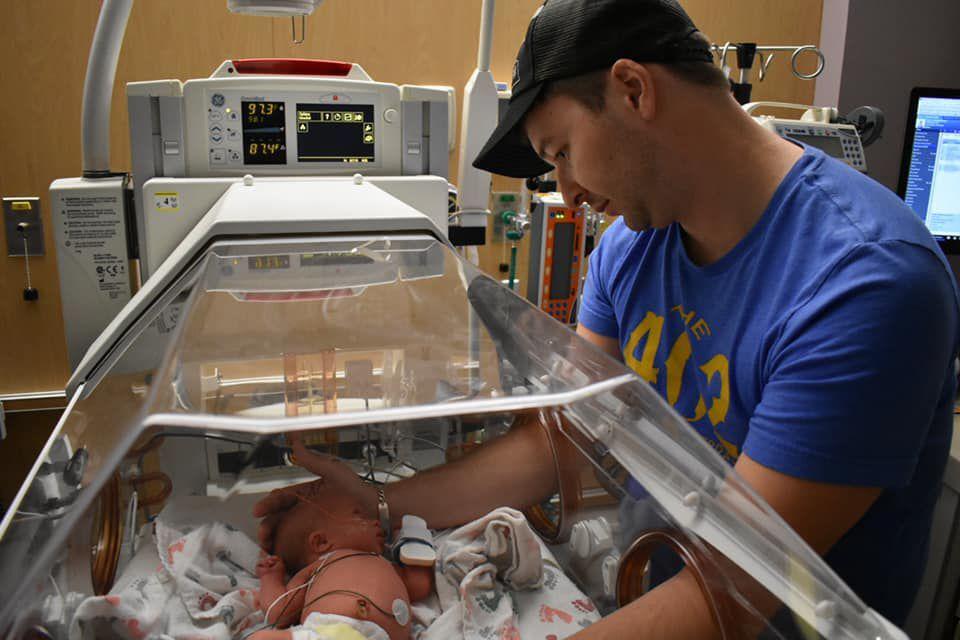 "I was in the hospital for … 52 days and then she was born early at 33 weeks," Kristin said. "So we were in the NICU for an additional month. It's really a difficult journey, but she, right now, is our whole universe. We are even more thankful every day that we get to spend with her knowing that we could have lost her."
It's not something she thought would happen as a first-time mom, Kristin said.
Kristin was so strong, Taylor added.
"It really strengthens our bond with each other," he said. "We can really get through anything."
Struckman agreed it made them stronger.
"He was very dedicated to her and always with her and doing what she needed and taking care of what she needed," Struckman said.
For 12 weeks, the couple took things day by day. At the end of the day, the Dahls have a happy, healthy little girl.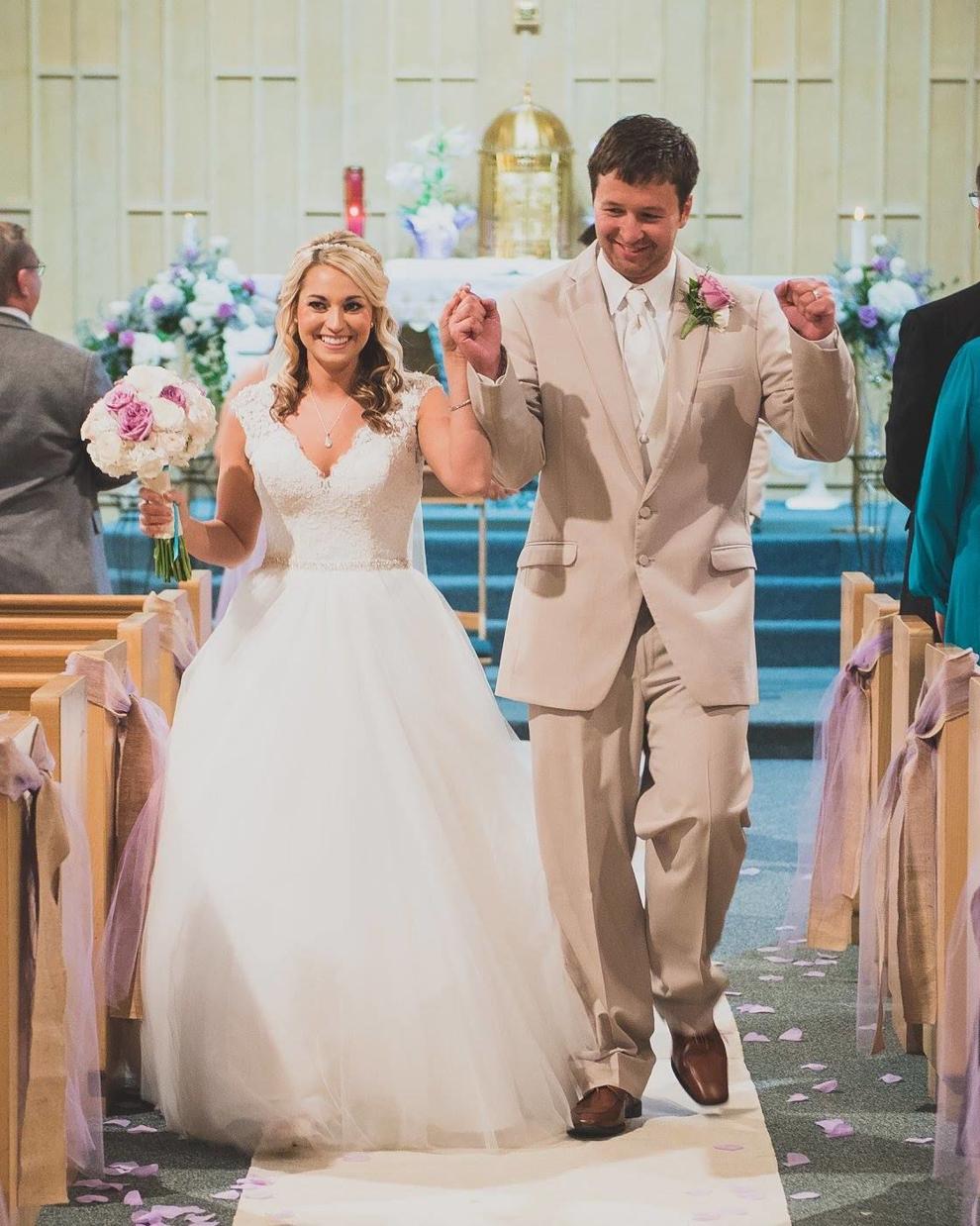 "It was the longest drive home from Omaha ever. It felt like it took four hours," Taylor said. "It was just a great day to walk (in) the doors (as) a family of three."