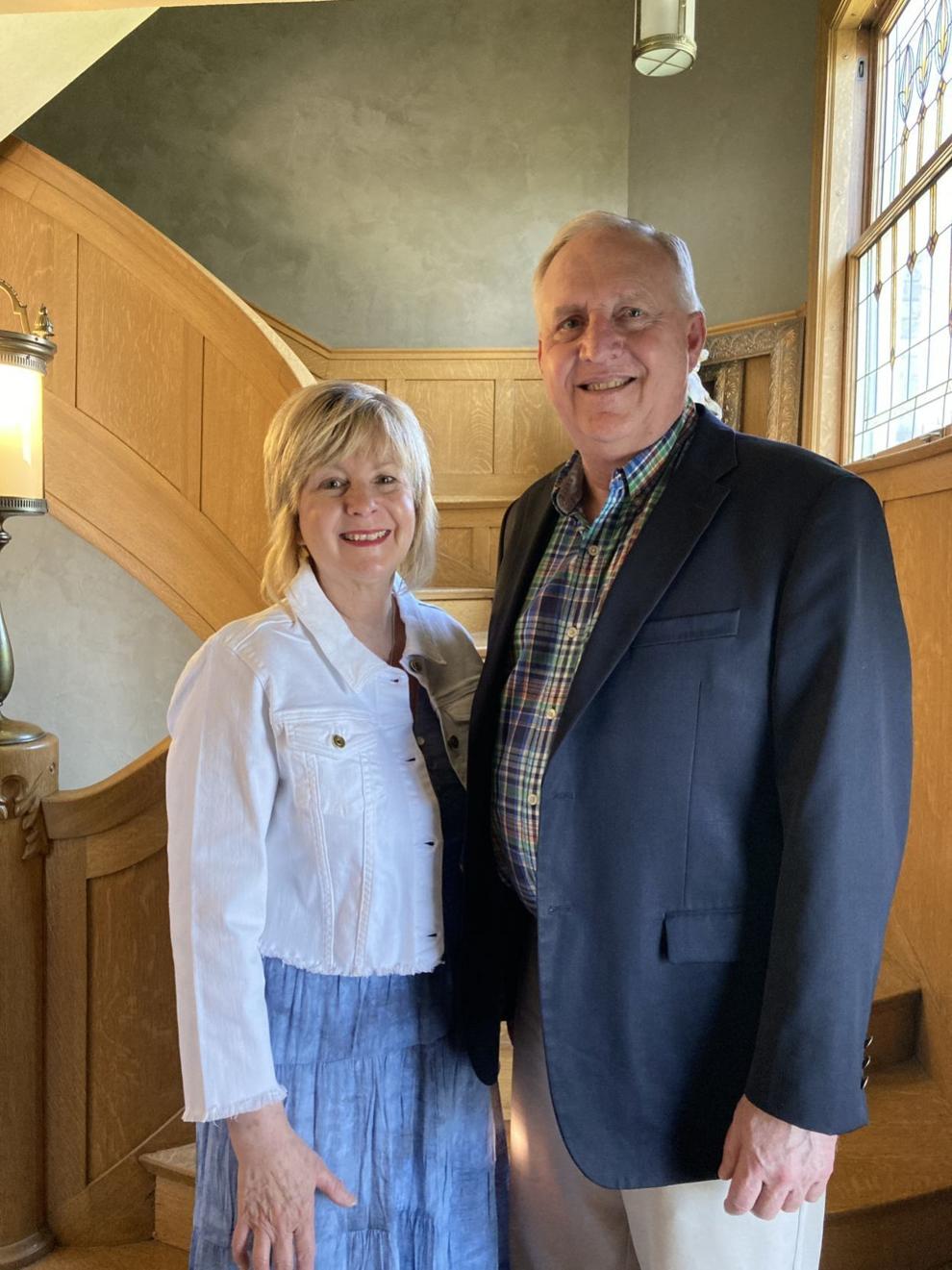 Scott and Pat Mueller usually watch the Columbus Days parade from the porch at the Evans House in downtown Columbus, but this year they will be in the middle of it.
Scott and Pat will be the 56th Columbus Days royalty, making them King Ferdinand and Queen Isabella XLVI, respectively. They are only the second couple to simultaneously serve as Columbus Days royalty, the other being Jim and Connie Hellbusch.
The Muellers will be crowned at 5:30 p.m. on Aug. 9 at the Ramada Hotel and River's Edge Convention Center, 265 33rd Ave. in Columbus, before the Columbus Days festivities begin on Aug. 13. They'll also participate in the Columbus Days parade at 3 p.m. on the final day, Aug. 15.
"It's an opportunity to have ... their friends and the community come out and celebrate," Columbus Area Chamber of Commerce President Dawson Brunswick said.
But the Muellers' royal responsibilities go beyond the parade.
"They are judging baby contests, they are participating in the dog race and the turtle race and all those events ... that weekend, which we try and get them involved with and attending," Brunswick said.
Scott is a lifelong Columbus resident. He and Pat, originally from Spencer, have lived together near Columbus for all 42 years of their marriage. They met while attending the University of Nebraska in Lincoln (UNL).
"We met at the university 4-H food stand at the state fair," Scott said.
They were members of the UNL 4-H club, and the food stand at the Nebraska State Fair was the club's primary fundraiser. Pat majored in family and consumer science while Scott studied animal science and agriculture.
Scott now owns and runs Samson LLC, a diversified ag enterprise, but his ag involvement doesn't end there.
"I've been affiliated with a lot of local and state ag organizations -- cattlemen's organizations, soybean. More locally, the chamber of commerce, St. Luke's Church," Scott said.
He also currently serves on the board for the Ramada/River's Edge Convention Center in Columbus and as the chairman of the Great Plains State Bank Board.
Scott and Pat were also both heavily involved in the 2021 Cattlemen's Ball, which was hosted on land they own. Pat said that was probably one of the larger events she's ever helped out with to date.
"Probably the biggest thing that has taken the most time -- just because of COVID and all -- and just the biggest event overall was the Cattlemen's Ball, working with that number of people and planning a party," Pat said. "We've planned lots of parties before, but that was a big party."
Pat ran Traditions Inn in Columbus for 20 years and, once Columbus Days is over, her next big event will be Taste of Columbus -- she is chairing its food committee, in addition to her other volunteer activities.
"I do volunteer work through the church, at Hyland Park -- things like Bible school and youth group. And I belong to some different groups," Pat said.
Those groups include the local chapter of the Philanthropic Educational Organization, which supports educational opportunities for women. She also participates in a garden club and is a master gardener. In fact, she was working in the rose garden at Pawnee Park on Tuesday morning and had to take a break to speak with The Columbus Telegram about becoming Columbus Days royalty.
Scott said being selected as the Columbus Days royalty is an honor, but emphasized that for every volunteer who is recognized, there are many more working behind the scenes.
"There have been so many great volunteers in the community and so many out there are still deserving," Scott said. "It's more a representative role."
Pat agreed, adding that it's humbling to join all the past Columbus Days King Ferdinands and Queen Isabellas.
"There are a lot of people who do things that ... aren't in the spotlight that really support the Columbus community," Pat said. "People who are TeamMates mentors for years, or do Big Pals-Little Pals for 15 or 20 years and the child basically grows up with them, people who are at the hospital volunteering at the front desk and they just do that tirelessly and give to the community."