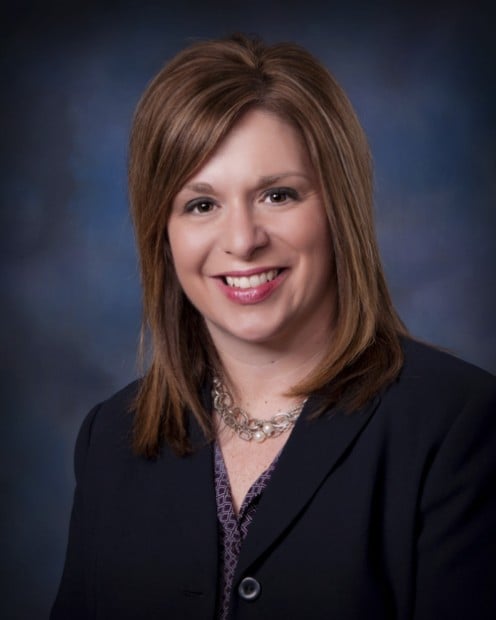 The Columbus Morning Rotary recognizes a community member each year with its Service Above Self Award, given this year to Amy Blaser.
Blaser plays a key role in her job of recruiting physicians for Columbus Community Hospital. In addition to keeping up with her two young children, Liam and Elizabeth, and her job, she has chaired and been a member of many community organizations, including: 2012 Go Red for Women, board member for Prairie Valley Chapter for American Red Cross, Columbus Public Schools Alumni Association, Columbus Public Schools Foundation, vice chairwoman of the Columbus United Federal Credit Union, Court appointed Special Advocate (CASA), Leadership Columbus Alumni Association, First United Methodist Church staff parish relations committee member, and the Nebraska Pinto Horse Association.
She also supports her husband, a farmer, and her children in 4-H and wrestling.
Sandi Fischer nominated Blaser for the award saying: "We are all given the same amount of time each day (24 hours) to do whatever we see fit. Somehow, Amy seems to squeeze out more hours each and every day and surrounds herself with numerous organizations to offer her time and talents."
Fischer also mentioned Blaser's work as a chamber Commodore and Admiral and her role in the recent chamber membership drive.