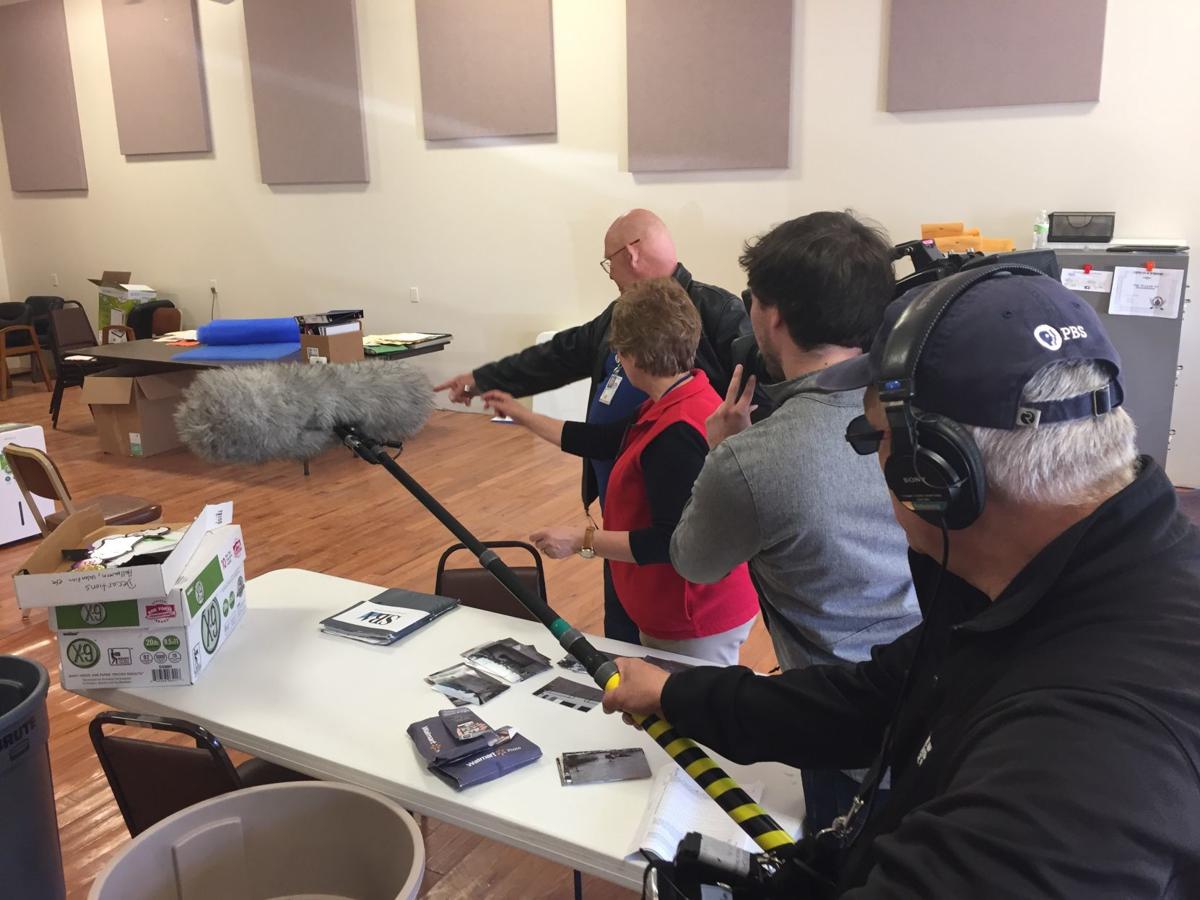 In the days leading up to the historic March flooding that ransacked huge portions of the state, two NET film makers had their eyes set on following the Union Pacific Big Boy locomotive around Nebraska documenting its journey as part of the 150th anniversary of the Transcontinental Railroad.
But then came the water, and suddenly, their planned project was cast to the wayside and funds were reallocated for a far more substantial undertaking.
"Needless to say, we thought that was a lower priority," said Bill Kelly, a producer for NET, of the original filming plan.
At 9 p.m. Sunday, residents living all across the state will have the opportunity to see how those dollars were spent while watching the NET documentary "And the Floods Came: Nebraska 2019." In a day-by-day and at times minute-by-minute account of the March flooding, Kelly and videographer/film editor Chris Flanery document the stories of survivors, first responders and local communities.
Videos and photographs capture the aftermath and heartbreak shared by Nebraskans who witnessed dramatic rescues and horrific damage, according to information provided by NET, Nebraska's PBS and NPR outlet.
Flanery said that the 57-minute film starts with a general overview of the natural disaster, followed by the scientific basis for the bomb cyclone that contributed to a lot of the adverse effects seen. Then a somewhat chronological path of the destruction that swept through the state is overviewed before the documentary concludes with the flood's aftermath.
Originally, Kelly said that the plan was to focus on the recovery effort, to really hone in on the community spirit of rebuilding. And while that certainly is touched upon, Kelly and Flanery were given so much flood-related content from state residents they spoke with that the film took on a new dynamic.
"What we ended up finding along the way was the number of people who would say to us, 'you know, I have photos, my dad shot video of this," Kelly said. " … So our team, in this case, talked to dozens of people across the state who had this presence of mind to pick up their cellphone or their still camera and document this disaster on their own."
Much of the first half of the documentary, Flanery said, is comprised of submitted footage. The second half is predominantly images he captured, he added.
"This is a fantastic example of how – I don't always like the term – but kind of citizen journalists, if you will, doing a terrific job of being there in the moment and then sharing that material with news media representatives who have a bigger story to tell," Kelly said.
One of the great public shares came about 30 miles northwest of Columbus in St. Edward, a community that was left ragged when water levels receded. Security camera footage tracked the water rising in town and one woman on her own accord filmed the ongoing debacle.
"She just pulled her 35 mm (camera) out of the back of her car as she was coming home from work, and had a, 'wow, this is weird,' moment, and got some terrific footage of things as they were unfolding."
The crew did spend some time in Columbus and its surrounding area, but the city itself receives little attention, Kelly acknowledged.
But, he hopes Columbus viewers don't take it as a slight.
"You have to understand that we just had to pare down the list of communities," Kelly said. "So I am hoping people who watch the program understand that with 70 counties affected and hundreds of communities, that there were choices we had to make."
You have free articles remaining.
Flanery said that compiling footage was jaw dropping and overwhelming at the same time. While everything was unfolding around the state, he noted how Lincoln - NET's headquarters – was unscathed.
Getting boots on the ground in the days following the flood was an eye-opening experience.
"Sitting there in Lincoln I didn't really know," he said of the severity. "Until you get to these communities and you see what these people went through you just can't know."
Part of the goal of the documentary is to provide a  scope of the full flooding situation, not necessarily how one or two specific communities were affected, but how all the flood pieces fit together forming one destructive puzzle.
Sitting down with the National Weather Service and looking at their maps and data, Kelly said that he and Flanery were able to see that everything really started unraveling statewide around the same time.
"You started realizing that there were communities that were flooding simultaneously, that the Spencer Dam in northern Nebraska was being topped and broken through at roughly the same time that the public power canal, 150 miles to the south, was also being breached.
"Because people were hearing oftentimes about these things out of sequence, there wasn't this understanding that really all hell broke loose within a 24-hour period, that all these communities were being affected simultaneously."
Flanery said he hopes people who view the documentary, which is also being shown at 7 p.m. Tuesday and 1 p.m. on Sunday, Sept. 15, have a better understanding of how severe it was and how people's lives were – and still are – turned upside down.
"It feels like the whole state took a beating, in one way or another," he said.
Kelly added that although they heard and saw a lot of tragic things while shooting, they also witnessed communities' fortitude and sense of resolve.
They saw people fighting forward and looking to rebuild their lives.
"That human capacity to rise to the challenge is pretty remarkable," Kelly said. "And we saw that time and again, both in people helping other people, but also the individual strength people had to just put one foot in front of the other and understand that possibly no one was going to help them but themselves.
"It's pretty heartening to see that people still have that strength and resolve under such horrible, sad circumstances. There's a lot to smile about with this program when you hear the spirit of some of the folks who have just decided that they want to get through it and get back to their regular lives."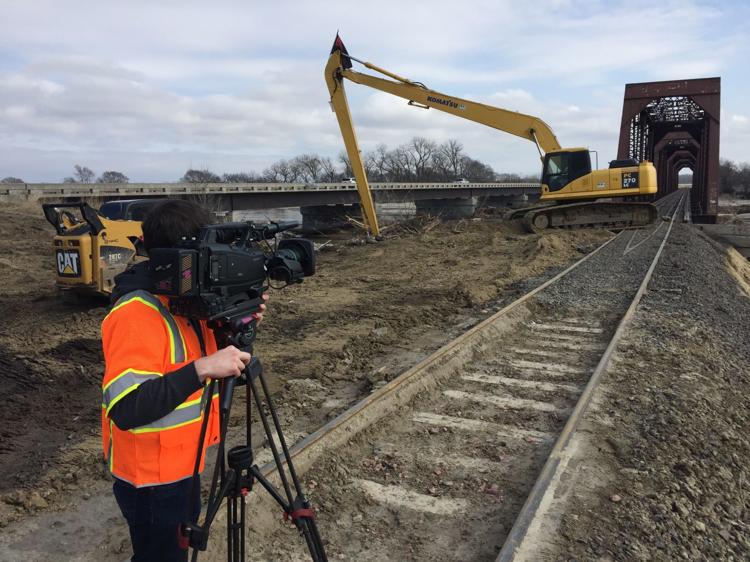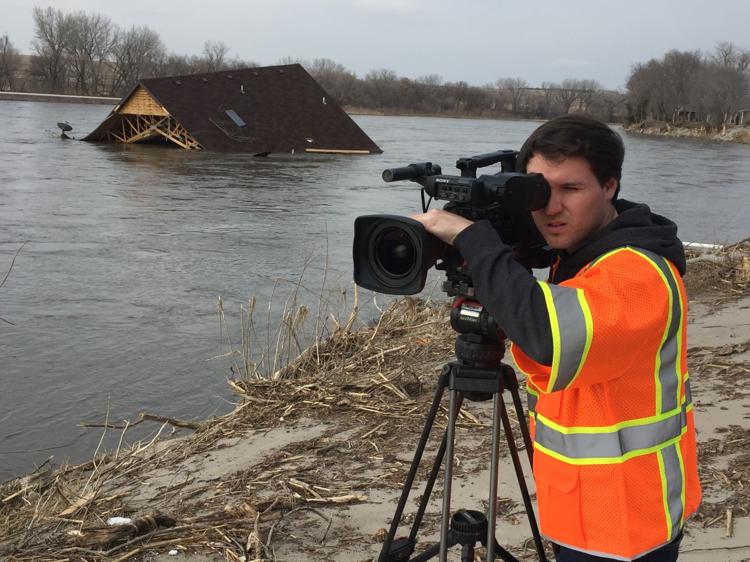 Sam Pimper is the news editor of The Columbus Telegram. Reach him via email at sam.pimper@lee.net