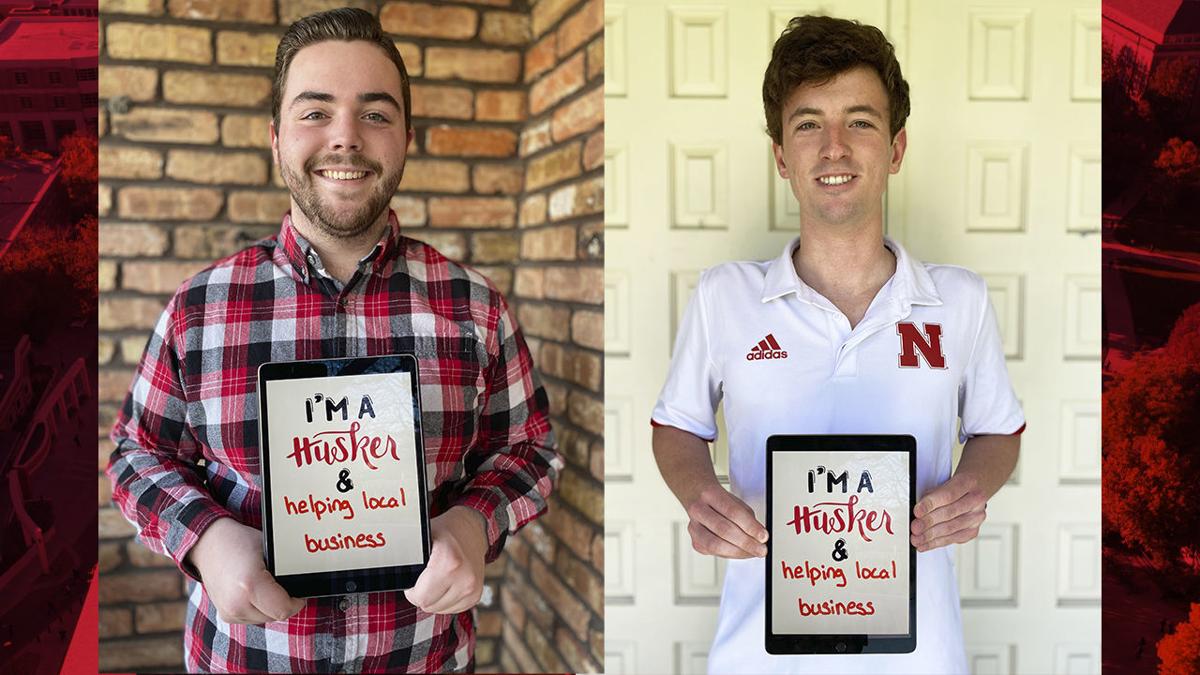 A Columbus High School graduate is helping out restaurants during this time of need with a new app he helped create that assists with online ordering.
Luke Bogus, a 2017 CHS graduate, is one of the developers of Brim, a mobile ordering platform that allows local restaurants to provide customers with the ability to skip the counter and order their products online, along with a fellow student at the University of Nebraska-Lincoln. The app was the brainchild of Bogus' partner, Jacob Peddicord, a UNL junior, who came up with the idea following a meeting with the owner of a coffee shop in downtown Lincoln.
"We started talking about their needs as a nonprofit shop and one of their big things was finding a start-up for pick-up orders," Peddicord said. "I originally set out to find an existing solution for them and get it set up for them, but when I looked at the market, there was nothing in their price range, so we set out to do that ourselves."
What they created is something similar to that of Grubhub, Uber Eats and DoorDash. But Bogus and Peddicord have made it different enough so that it doesn't feel like an offshoot of those established brands. One important differentiating factor is that Brim is something solely for small businesses looking to boost their online ordering capabilities. With social distancing likely to be around for a few more months, Bogus' product could help some small businesses avoid significant issues when it comes to keeping themselves solvent during these treacherous times.
"The Grubhubs and the Uber Eats of the world (are) a marketplace," Bogus said. "You, as a local restaurant, are on this platform with thousands of other restaurants who sell the exact same food as you do, sell the exact same coffee as you do, and there's really no form of customization and no control of the customer relationship. It's up to the mercy of Grubhub and DoorDash to create your menu on their app and facilitate customer relationships.
"If an order goes wrong, or a driver gets out, or if their technology doesn't work, all of a sudden, that's the coffee shop's problem or the local restaurant's problem, rather than Grubhub. On top of that, they take 20-30 percent of every single order."
In essence, what they are providing is an easier way for businesses to maintain their image and relationships with people without having to go through a large corporate bureaucracy. Bogus said that local business is the highest priority for the group and that their needs and wants would be taken into account if they decided to join in on the project.
"We allow customers to have a lot of customization of their page," Bogus said. "We don't ask for any commissions, so our business model is built in a way where there's no contract, no commissions (and) a flat fee every month. It's really flexible for local restaurants."
The group has started with four coffee shops in Lincoln and is planning on expansion throughout the state. They have even made some overtures in Wyoming to businesses out there. At the moment, there are no restaurants or shops in Columbus that are on the Brim platform, but anyone who uses a Square interface should be able to access all of the features of the app with ease.
"It's really nice for these small-town shops to get on board in 24 hours," Bogus said. "After they commit, it takes a 15-20 minute set up phone call, and they can get on board the next day, whereas it can be weeks, if not months with these other competitors."
Although Bogus and Peddicord come from different areas of the country, there is a Columbus connection with the two of them. Bogus, of course, grew up in Columbus and is a CHS grad. Peddicord, despite living in the Kansas City suburbs, has family in the Columbus area. That connection did not go unnoticed by them when they first teamed up.
"For me, I've spent my entire life in Columbus," Bogus said. "It's been really cool to have a place that we both call home and a place that is really close to us."
Concerned about COVID-19?
Sign up now to get the most recent coronavirus headlines and other important local and national news sent to your email inbox daily.