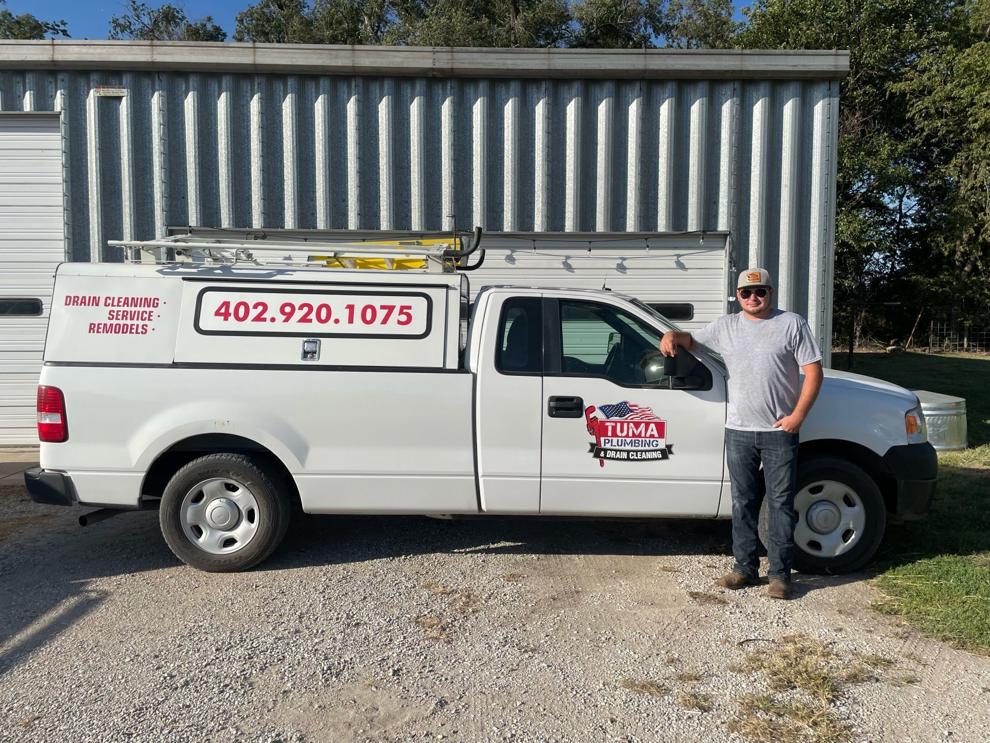 A Schuyler area native is few months into the opening of his own business, which serves Columbus and Schuyler.
Cody Tuma, who resides in Richland and attended school in Schuyler, started Tuma Plumbing & Drain Cleaning not that long ago.
"I worked for Preferred Plumbing in Columbus for seven years and then just decided to go on my own," the 25-year-old said. "I've been on my own for about two months now."
The business provides typical plumbing services to both the Columbus and Schuyler areas.
"Mainly drain cleaning for main sewers and small drains and just general service, if you have a leak or something like that," Tuma said. "I also do bathroom remodels."
He noted that he enjoys the service side of the field.
"New construction is pretty particular on, you know, you have to stick to your bids and stuff like that," Tuma said. "There's more profit potential in the service industry than there is in new construction, if you can get your name out."
Schuyler Area Chamber of Commerce Executive Director Audra Jedlicka said the organization is looking forward to having a new business in town and a new chamber member.
"I think we're really just excited to have the younger generation becoming entrepreneurs as well," Jedlicka said. "It's kind of two-fold, for us. We certainly welcome Cody. I know our community is ready to embrace a new entrepreneur, and we'll do all we can to help him get off to a great start."
Following high school, Tuma attended Northeast Community College for a degree in heating, ventilation and air conditioning but ultimately decided it wasn't for him. He began working at Preferred Plumbing because of his mother being a longtime secretary there.
"I just wanted to work there for a summer job and ended up really liking it, so I decided to go with plumbing instead of heating and air," Tuma said.
Tuma Plumbing & Drain Cleaning has been moving along at a steady pace.
"It's slowly growing, a little bit slow at first but that's to be expected," Tuma said, adding there's also a benefit to it.
"The good thing about being a little bit slower right now is that I can usually get there that same day or if not the same day then right away in the morning of the next day. Fast response time, which is big to some people if they have a major leak or something."
Currently, Tuma is the sole employee but he said he hopes to add team members once business picks up.
"Right now I'm just by myself still, (with) hopes of someday hiring a person or two but that just comes with time," Tuma said.