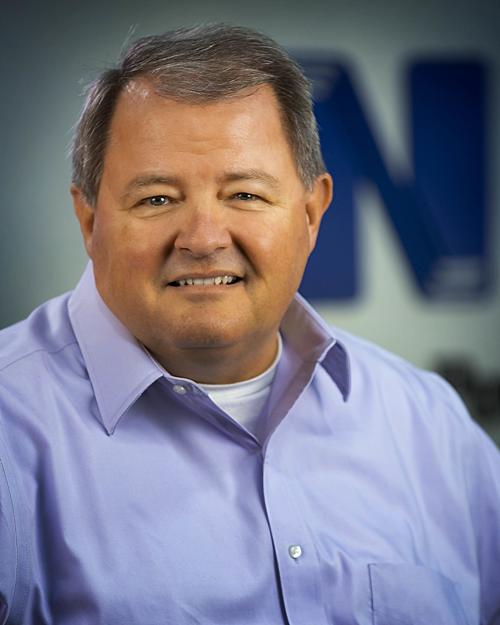 Nebraska Public Power District President/CEO Pat Pope has resigned from his post after nine years at the helm and more than 40 years with the company.
Pope announced his decision during Thursday's Board of Directors meeting.
He expects to remain available to assist with transition and continue working on the District's generation options for the future and rural e-connectivity initiatives, according to NPPD.
"I didn't know how long I would stay with NPPD when I began working here," he said, in a provided statement. "As the years went by, the opportunities kept coming. I stayed with the District and learned to appreciate what public power really means to our customers and the state."
He acknowledged that 20 years into his 40-year journey he was fortunate enough to be promoted to vice president, and the electric industry began to deregulate and decarbonization became an issue. His tenure as president and CEO is the second longest in the 50-year history of NPPD, with Durwood 'Woody' Hill serving 12 years from 1970 to 1982.
You have free articles remaining.
"It has been a pleasure working with Pat and I wish him and his wife Jackie the best in the coming years," Board Chair Barry DeKay said, in a statement. "Some may be surprised with this announcement but Pat has been talking to the executive committee of the Board for the past few months to ensure a smooth leadership transition."
DeKay explained that as a result of those conversations, Tom Kent, currently the executive vice president and chief operating officer, has been in discussions with the executive committee of the Board to replace Pope. It is expected that the executive committee of the Board will recommend hiring Kent at the March Board of Directors meeting.
Pope thanked the board and the entire NPPD team for giving him what he called "one of the best experiences an old Nebraska farm boy could have hoped for. NPPD is a great organization made up of wonderful people and I have no doubt it will serve the residents of Nebraska well for many years to come."
Pope graduated from the University of Nebraska in 1979 with a bachelor's degree in electrical engineering and earned a master's degree in Business Administration in 1995. He joined NPPD in December 1979 as an electrical engineer and has also held the positions of distribution planning engineer, district operations superintendent, regional operations superintendent, regional manager, energy control center manager and vice president of transmission services.
He was appointed vice president of energy delivery in October of 2003 followed in November 2004 being named vice president of energy supply. In January 2008, he was appointed vice president and chief operating officer, and in April 2011, he was appointed president & CEO.
NPPD is based out of Columbus at 1414 15th St.