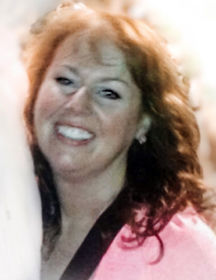 Anna Suzzanne Martensen
December 22, 1968-October 9, 2019
Anna Suzzanne Martensen, 50, passed away peacefully on Oct. 9, 2019, surrounded by family.
All are invited to attend a visitation from 1-2 p.m. on Tuesday Oct. 15, at Gass Haney Funeral Home. A memorial service will be held at 2 p.m. in the funeral home, with Rev. Brad Birdell officiating. Following the memorial there will be coffee and snacks at First United Methodist Church in the fellowship hall.
She is survived by her husband, Dennis Martensen; daughters: Lindsay Zimmerer, Nina Zimmerer, Cheyanne (Cyle) Erks; granddaughter, Sailor Erks; mother, Beverly Graf; sister, Jenny Johnston; brother, Donny Graff; stepbrother, Joe Newman; and stepmother, Brenda Johnston.
She was preceded in death by her daughter, Emily Zimmerer; father, Lee Johnston; brother, Billy Johnston; and stepfather, Don Graf.
To plant a tree in memory of Anna Martensen as a living tribute, please visit Tribute Store.