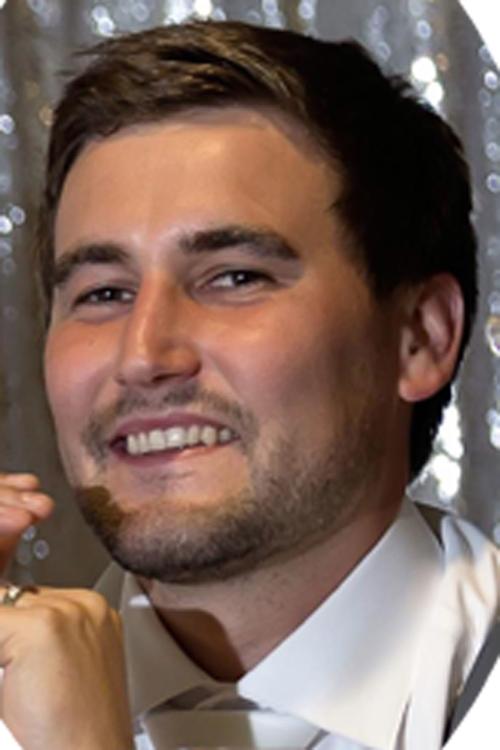 Brett Swantek
December 22, 1989 -- May 25, 2019
Brett Swantek, 29, of Genoa, died Saturday, May 25, 2019, as a result of a boating accident near Genoa.
A memorial service will be held at 10:30 a.m. on Saturday, June 8, at the Twin River High School Auditorium, with the Rev. Vern Olson officiating. In lieu of flowers, memorials may be directed to the Genoa Fire and Rescue Squad. A memorial service will also be held on June 23, at the Lake Camelot Club House in Peoria, Illinois.
Brett was born Dec. 22, 1989, in Columbus, to Nick and Sharon (Dubas) Swantek. They moved to Lincoln and then to Peoria, Illinois for 10 years, where he found his passion for riding dirt bikes. Anyone that got the pleasure of seeing Brett ride could instantly see how talented he was. If you didn't get to see him do a cool stunt, more than likely he'd be showing you with the video he forced someone to take for him over and over again until he got it just right.
Brett moved back to Genoa his senior year of high school, where he instantly fit in. He was elected a homecoming candidate after being in his new school for one month. He graduated from Twin River High School in 2008.
Brett always had that gravitating impact on others. To him, there were no strangers. It didn't take long after meeting him before he'd already have his "washer and dryer proof" business cards handed out and you'd be invited up for a deck beer and "the perfect steak" on his beloved grill.
Brett was united in marriage to Katie Bosak of Genoa, on July 4, 2015. Brett and Katie were always on the go. Whether they were jeeping, fourwheeling, vacationing, kayaking-which they did everyday possible on the river, or just taking their evening cruise through the canyon in their side by side, they always made a point to make the best of every day.
On Sept. 17, 2016, Brett and Katie welcomed a son, Lane Swantek into their world. Brett adapted quickly and was instantly the super dad everyone thought he would be. Brett's work took the brunt end of that deal when he was late every day because he needed 20 more minutes to snuggle with Lane and watch dirt bike videos before dropping him off at daycare with a pocket full of candy.
Brett was the sales manager at Curry Bros Motorsports in Columbus. It was easy to understand how Brett quickly excelled in his career. He sold what he loved, and he loved making customers happy. He would go to great lengths to get people what they wanted, and he was so naturally persuasive, it was hard to leave without buying a machine. Even if it meant you'd be in big trouble with your wife when you got home. "It's easier to get forgiveness than permission."
Brett is survived by wife, Katie Swantek; son, Lane Swantek; parents, Nick and Sharon Swantek; sister, Jamie and Brett Gonigan; grandparents, Joe and Janet Swantek; grandmother, Marge Dubas; many nieces, nephews, cousins and in-laws; dog, Jax.
Brett was preceded in death by grandfather, Al Dubas.
Obituaries Newsletter
Sign up to get the most recent local obituaries delievered to your inbox.