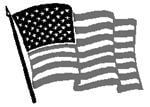 Clyde A. Medlar
June 20, 1927-August 7, 2019
Dr. Clyde A. Medlar, 92, of Columbus, passed away peacefully on Wednesday, Aug. 7, 2019, at Brookestone Acres in Columbus.
Everyone is invited to a graveside service at 11 a.m. on Tuesday, Aug. 13, at the Columbus Cemetery, with Deacon Mike Placzek officiating, followed by a reception at Wunderlich's Catering. Military honors will be conducted by the American Legion Hartman Post 84 Honor Guard.
Clyde was born June 20, 1927, in Verdon, to Clyde and Louise F. (Nagel) Medlar. After his mother's death, he was raised by his stepmother Oleta (Youngman) Medlar. He received his elementary and high school education in Verdon and Brock.
Clyde joined the U.S. Navy and served from June 6, 1945 until his honorable discharge on Jan. 14, 1947, and then he served in the Navy Reserves.
You have free articles remaining.
On June 2, 1951, Clyde was united in marriage to Jacqueline "Jackie" Siekert at Trinity Cathedral in Omaha.
After their marriage, Clyde entered the University College of Medicine in Omaha, earning his Doctor of Medicine in 1953. After graduating along with Dr. Warren Miller and Dr. Theodore "Buzz" Lemke, they decided to form a medical partnership and base it in Columbus. The practice began in 1953.
Clyde was active in the Columbus community, serving as a past member of the Columbus Board of Education, and honorary member of the Board of Columbus Community Hospital where he dedicated his service for 37 years. He also supplied medical attention for the Columbus Horse Races and was very active and longtime member of the Elks Country Club.
After retiring from the practice on June 30, 1990, he and his wife Jackie enjoyed traveling, especially taking a special trip with his family to Hawaii. He was an avid golfer, card player, enjoyed his fishing trips to Canada and spending time with his family and grandchildren whom he loved and cherished.
Clyde is survived by son, Mitch (Roxie) Medlar of Columbus; son, Matt Medlar of Columbus; son-in-law, Paul Regan of North Bend; grandchildren: Avery J. (Amanda) Snelson of Los Angeles, Michael (Kaylee) Medlar of Lincoln, Brynn Regan of Omaha; great-granddaughters: Hazzel Medlar of Lincoln, Shirley Snelson of Los Angeles; nephew, Tom (Carrie) Burns of Kearney, Missouri; niece, Mary K. Burns of Lincoln.
Clyde was preceded in death by parents, Clyde and Louise Medlar; stepmother, Oleta Medlar; wife, Jackie Medlar; daughter, Sydney Regan; son: Clyde Medlar III; sister, Evelyn Burns.
To plant a tree in memory of Clyde Medlar as a living tribute, please visit Tribute Store.