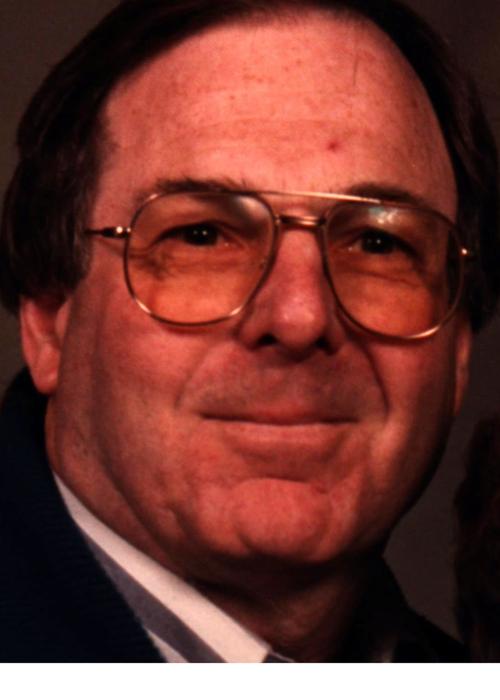 Harold F. Potter
May 9, 1929-June 10, 2019
Harold F. Potter, 90, of Columbus, died Monday, June 10, 2019, at Bergan Mercy Hospital in Omaha.
You have free articles remaining.
A funeral service will be held at 2 p.m. on Friday, June 14, at First United Methodist Church in Columbus. Visitation will be from 5-7 p.m. on Thursday, June 13, at McKown Funeral Home, and will continue from 1 p.m. until time of service on Friday at the church. Interment will be at All Saints Cemetery in Columbus.
Harold Francis Potter was born May 9, 1929, in St. Edward, to Francis and Neva (Lawrence) Potter. He grew up in St. Edward, where he graduated from St. Edward High School in 1948. Harold met Joann "Darlene" Campain in 1945. They were united in marriage at the Presbyterian Parsonage in Fort Dodge, Iowa on Aug. 28, 1949. They moved to Columbus in 1958, where they later owned their own business, Potter International. They were blessed with four children. Harold enjoyed traveling with his family, hunting, fishing, racing cars and spending time with his family
He is survived by son, Gary Potter of Columbus; daughter, Debra (Rick) Stearns of Evergreen, Colorado; daughter, Connie J. Hughes of Columbus; daughter, Tamra Hays of Columbus; grandchildren: Jason (Heather) Hughes of Omaha, Mandy (Clint) Kamm of Columbus, Jesse Hays of Columbus and Alisha Hays of Columbus; great-granddaughters, Leah Kamm of Columbus and Cora Hughes of Omaha; great-grandsons, Abram Hughes of Omaha and Kenneth Beasley of Columbus; sister, Donna Nelson of Lincoln; special cousin, Dixie Lederer of Norfolk; several nieces and nephews.
He was preceded in death by his parents; wife, Joann "Darlene" Potter.
Condolences may be directed to www,mckownfuneralhome.com.
To plant a tree in memory of Harold Potter as a living tribute, please visit Tribute Store.