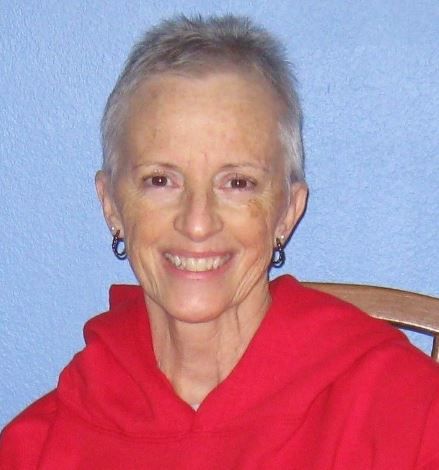 Judy Hughes
October 22, 1955-August 6, 2019
Judy Hughes, 63, of Columbus, passed away Tuesday, Aug. 6, 2019, at her home.
A Celebration of the life will be held at 11 a.m. Wednesday, Aug. 14, 2019, at Connection Christian 2472 32nd Ave., Columbus, NE. Visitation will be held from 5-7 p.m. Tuesday Aug 13th, also at Connection Christian.
Although cancer shortened her life on earth, nothing could take away the love she cherished daily for her Lord and Savior, Jesus Christ.
Judy accepted Jesus' gift of eternal life with Him in December 1983. It was at Kids Crusade invitation that brought Judy and her young sons to learn the eternal message that was Life Changing.
You have free articles remaining.
When she moved to Columbus in 2006, God led her to volunteer positions like the Rescue Mission sorting donations and serving the needs in the shed.
Judy gave 12 years to serving and being greatly blessed by the fun games and opportunities set before her to help reach youth and Teen Moms at Youth for Christ. She spent her time organizing, arranging, creating fun games, fundraising, praying for young lives and being a prayer warrior on the support staff—this brought great joy to Judy each and every day.
Judy Lee Hughes was born in Neligh, Nebraska on Oct. 22, 1955.
Those to meet in heaven one day are: son Chris Butts, wife Sara; and his son Hunter; son Jayte Butts, his son Xavier and daughter Aletheia; Chris and Jayte's father, grandpa to those precious grands and also her life-long friend Gary Butts; sister Diane and Roger Beed and many; brother Larry and Marie and many; sister Connie and Rick Otto, and many; uncles, aunts, and many cousins, all of whom are looking forward to the reunion in heaven.
Preceding Judy to heaven are her parents, Dean and Barb Hughes; nephew Steven Beed; uncles Bill Hopkins and William Sprout; aunt Bonnie Hopkins; and cousin Lynda Hopkins.
Judy's family prays that you too will accept the gift from God—His son Jesus Christ and rejoice in heaven when you say goodbye to this earth.
In lieu of flowers, you are asked to make any donations to the ministry of reaching our youth at Youth and Families for Christ, Columbus Nebraska.
To plant a tree in memory of Judy Hughes as a living tribute, please visit Tribute Store.