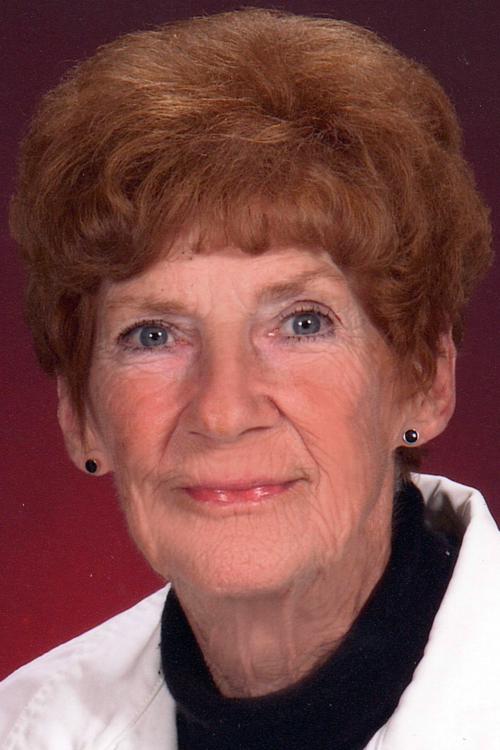 Patricia Poe
August 22, 1936-April 10, 2019
Patricia Poe, 82, of Columbus, died Wednesday, April 10, 2019, at Edgewood Vista in Columbus.
You have free articles remaining.
Mass of Christian Burial will be at 10 a.m. on Saturday, April 13, at St. Bonaventure Catholic Church in Columbus. Visitation will be from 5-7 p.m. on Friday, April 12, with a 7 p.m. vigil service at McKown Funeral Home. Visitation will continue from 8:30-9:30 a.m. on Saturday morning at the funeral home. Burial will be in the St. Bonaventure Cemetery.
Patricia R. "Patti" Poe was born Aug. 22, 1936, in Columbus, to John T. and Luella (Morgan) Johnson. She graduated from St. Bonaventure High School in 1954. Patti married Robert Poe in Columbus. She worked various jobs throughout her life. Patti spent most of her time at Columbus Family Practice until retiring in 2001. Following her retirement, she continued to work at Walmart and Apogee. Patti enjoyed playing cards, painting, dancing with her friend Richard, and spending time with her grandchildren. She was a member of St. Bonaventure Catholic Church.
She is survived by son, Michael Poe of Columbus; son, Mark Poe of Norfolk; daughter, Kelli Poe of Columbus; daughter, Colleen (Marc) Gilson of Columbus; grandchildren: Morgan (Justin) Jackson, Jake (Kayla Strickland) Gilson, Riley Gilson and Colby Gilson; sister, Angela Swanson of Columbus; special friend, Richard Knopik of Columbus.
She was preceded in death by parents, John and Luella Johnson; brothers, John Johnson, Richard Johnson, Robert Johnson, Tom Johnson and Don Johnson; sisters, Kathleen Johnson, Mary Loretta Johnson, Rita Grace Johnson, Marian Kohlund, and Lillian Altmanshofer.
To plant a tree in memory of Patricia Poe as a living tribute, please visit Tribute Store.