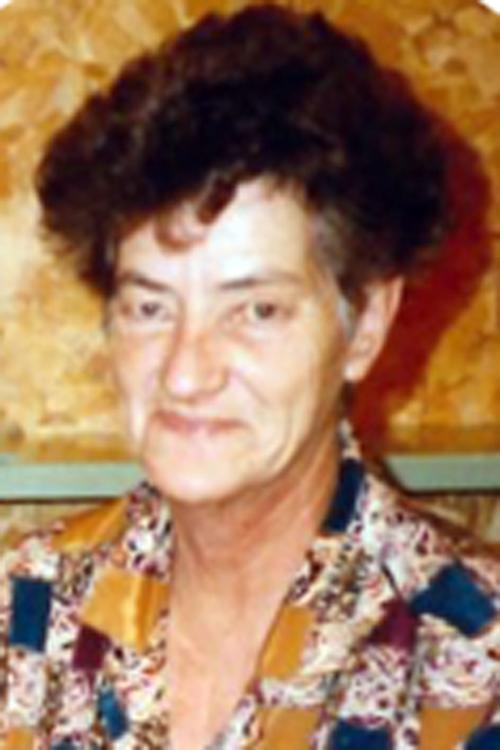 Sharon Laudenklos
December 3, 1940-June 24, 2019
Sharon Laudenklos, 78, of Monroe, died Monday, June 24, 2019, at Mory's Haven Nursing Home in Columbus.
The funeral service will be held at 1 p.m. on Friday, June 28, at the Horn T Zoo in Monroe, with the Rev. Joe Miksch officiating. Visitation will be from 5-7 p.m. on Thursday, June 27, at Gass Haney Funeral Home in Columbus. Memorials may be directed to the Zoo.
You have free articles remaining.
Sharon Kay Laudenklos was born Dec. 3, 1940, in Columbus, to William and Ruth (Stewart) Head. She graduated from Monroe High School in 1959, and went on to graduate from Lincoln School of Commerce in Lincoln. On Sept. 22, 1963, Sharon was united in marriage to Harry Laudenklos, Jr. To this union three sons were born.
Sharon held various jobs over the years, mostly in bookkeeping and accounting, for Consumer Public Power, Monroe Construction, and Central Sand and Gravel. She also worked at MMart in Monroe for 13 years before retiring.
Sharon loved animals of all kinds, especially her dog Hunter, their bird Otis, cat Missy, and the monkeys Cletus and Coco. She would always find a home for any stray that wandered onto the farm. A dream of hers that became a reality was the opening of Horn T Zoo. Sharon enjoyed going camping, fishing, and trips to the casino.
Sharon is survived by husband, Harry Laudenklos of Monroe; son, Rodney Laudenklos of Platte Center; granddaughter, Monika Laudenklos of Lincoln; son, Ronald Laudenklos of Monroe; grandson, Justin (fiancée Julianne Wilke) Laudenklos of Columbus; great-grandson, Breckin; granddaughter, Jamie (Michael) Kaspar of Columbus; great-grandsons: Hayden, Paxton, Payson, and Holden; son, Todd Laudenklos of Monroe; son, Randy Fisher of Monroe; sister, Norma Dreifurst of Columbus; sister, Mary Lou Magnani of Des Moines, Iowa; brother, Marvin (Sandra) Head of Denver; brother, Richard Head of Little Rock, Arkansas; sister-in-law, Darlene Laudenklos of Monroe; sister-in-law, MaryAnn Laudenklos of Columbus; sister-in-law, Phyliss Laudenklos of Columbus; brother-in-law, Duane (Kayrn) Laudenklos of Monroe; lifelong and special friends, Bob and Donna Matson of Monroe; many nieces and nephews.
Sharon is preceded in death by father, William Head; mother and step father, Ruth and Archie Peterson; in-laws, Harry and Emma Laudenklos; grandson, Lukas Laudenklos; sisters, Laura, Bonnie, Betty, Alice, Winzella, and Anita; brothers, Donald and Robert; brothers-in-law, Ray Dreifurst, Elmo Magnani, Carroll, Dale, Dave, and Bob Laudenklos.
To plant a tree in memory of Sharon Laudenklos as a living tribute, please visit Tribute Store.