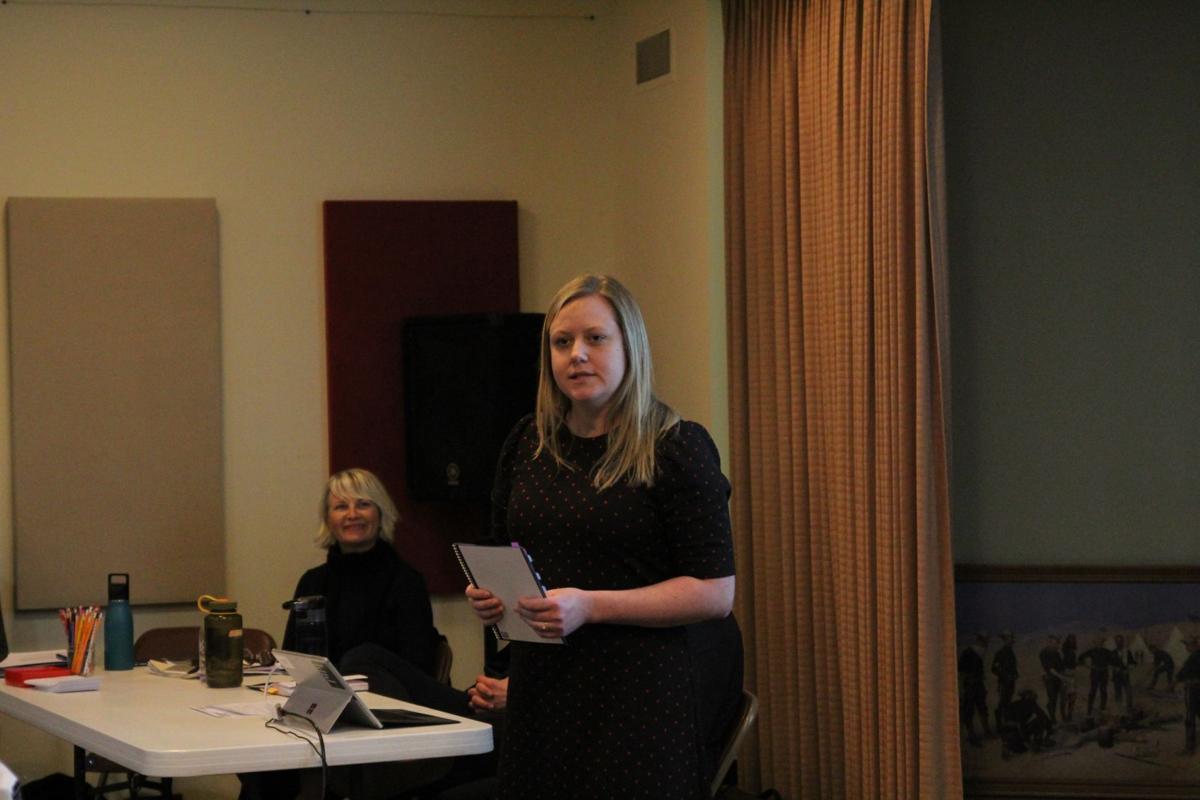 While many libraries were temporarily forced to close in March due to the COVID-19 pandemic, new users and online services spiked across Nebraska and in Columbus.
According to data provided by the Nebraska Library Commission (NLC), there were almost three times more new library users in Columbus this spring than the previous one.
From the beginning of March to the end of May, there were 167 new Columbus library users. Over that period last year, there were 59 new users. Statewide, that number went from almost 2,000 in 2019 to 3,540 this year.
The only substantial difference seems to have been COVID-19, NLC Online Services Librarian Susan Knisely said.
"We're always getting new users, but it certainly was a significant increase. That's certainly (from) just from the number of phone calls we received because there was more usage and more making sure people were getting access," Knisely said.
Across the state, even libraries that don't normally see a lot of new users were reporting more memberships, Knisely said.
In Columbus, the demand for online services was particularly high. The Columbus Public Library closed in mid-March and reopened near the end of June. Although the building was closed to visitors during that time, the library offered free Wi-Fi outside the building and curbside library material pick-ups.
Columbus Public Library Director Karen Connell said library e-book and e-audiobook use changes from month to month. But during the time the building was closed, Connell noted, e-book and e-audiobook uses went up by 400 or 500 checkouts. Checkouts in this instance generally mean the number of downloads for e-books and/or the number of holds.
"In January we had about 2,500. In February it went down to 2,200. March went back up to 2,500 and then April went to 2,900. May was 2,800. June was 2,700. So they're higher than normal," Connell said.
Use of electronic services like tutor.com, Mango Languages, digital magazines, video streaming and music downloads also went up at the Columbus library.
"I would say the average is between 800 and 900 uses and for March it was about 1,100 and in April it was not quite 1,200," Connell said.
Columbus wasn't an anomaly, either. Online services were in high demand from new users statewide.
"Libraries across the state were making efforts so that people could get set up and get cards and start using the online resources without physically coming into the library," Knisely said. "Some of them set up other mechanisms for people during this time period to call or email and get a temporary card and then somewhere down the road they'd have to come in and show proof of residence."
Connell said the most surprising trend was a sustained increase in the number of library holds. Usually, she said, there are around 300 holds in a month.
"While we were closed we had about 600 or 700 holds placed a month because that's how people were doing our curbside service," Connell said. "But in June we opened the building and the holds for that month are 800. So I don't know if people were just out and about more that whole month and so they started using the curbside."
Get local news delivered to your inbox!
Subscribe to our Daily Headlines newsletter.