Area youth planning to leave the house sometime this summer as pandemic restrictions continue to loosen will have one less opportunity for fun in the sun.
The Pawnee Plunge water park was officially closed for 2020 in a motion presented and passed by the Columbus City Council on Monday night.
Although swimming pools are allowed to open with certain restrictions, that doesn't necessarily apply to a facility such as Pawnee Plunge, nor does it take into account local conditions.
With the season approaching, the Council felt it was best to make a move now and free up Plunge workers to find summer jobs elsewhere. Although restrictions may change, and Nebraska pools may begin to open across the state later next month or in July, the Plunge will remain closed in 2020.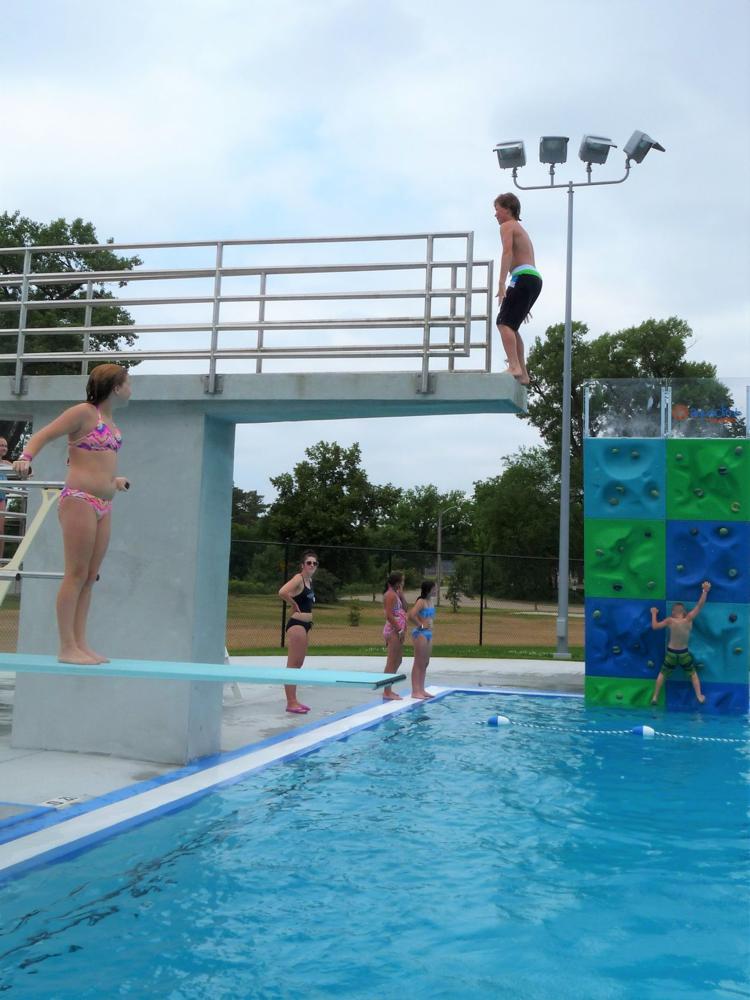 The vote was passed unanimously.
"The thinking is, if it's open in July, there's still going to be a restriction about getting people together. Then, how do you disinfect and the time and effort of doing that," Mayor Jim Bulkley said. "The thing that hangs over all of that is the potential liability."
City officials began having conversations about Pawnee Plunge in April when Gov. Pete Ricketts recommend public pools remain closed until July 15. From there, in working with the city staff, the discussions evolved into putting together the pros and cons of opening the Plunge, the cost, what it would take to staff the water park and the process needed to maintain safety in terms of sanitizing surfaces.
Studies show that COVID-19 has little ability to live in chlorinated water, but that wasn't the first concern.
"But then you've got all the toys, all the slides, all the lockers. Anything that's going to be touched has to be disinfected all the time," Council President Charlie Bahr said. "We'd have to keep track of when you came in and when you left so we know who was in contact if you came down with (the virus). It was just going to be a nightmare."
If open, all of that would have taken place likely with fewer people allowed in the park, yet more staff needed for constant cleaning. Economics wasn't the first priority. The Pawnee Plunge doesn't make the city any money. But when considered with all of the other factors, the potential for financial loss was troubling.
"When you look at the big picture, certainly the economics and the hassle factor are part of it. But the bottom line is, are you going to tell people they can come there and swim and recreate and be safe?" 4th Ward Council Member John Lohr said. "I didn't see us being able to do that."
Lohr compared it to a Petri dish situation.
"If you've ever had high school or college chemistry, you know what a Petri dish is, and you know what it's for. It's for raising something," Lohr said. "You sit there and you think of that analogy and you think, 'You know, that's right.' Under those circumstances, we could just not guarantee the users of that pool that they'd be safe."
Although many businesses and properties have taken the last few months of shut down to remodel or repair, Bulkley said that since the Pawnee Plunge is a relatively new water park, there's little maintenance to be done other than the regular seasonal work.
Sadly, there won't be enough of that either this summer as the heat and humidity beat down on an empty Pawnee Plunge.
"I certainly hope they're wrong," Bahr said. "When they say this is the new normal."
Concerned about COVID-19?
Sign up now to get the most recent coronavirus headlines and other important local and national news sent to your email inbox daily.