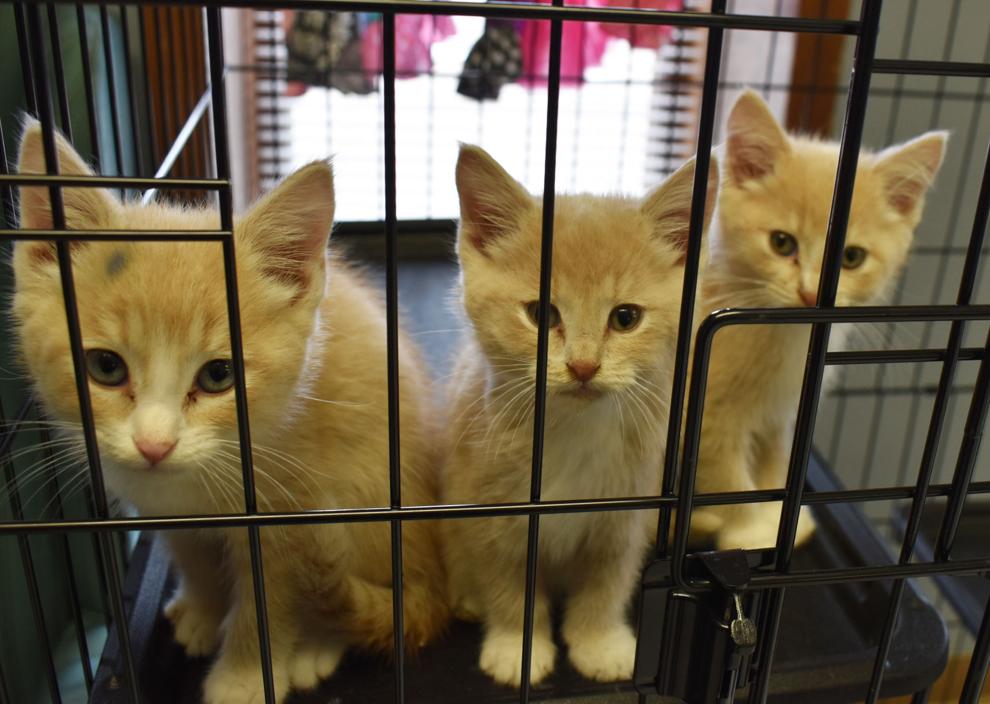 The Paws and Claws Adoption Center is facing a cat crisis that it hasn't quite seen before, according to officials.
"Daily we're getting three, four, five cats in. It's unbelievable," said Deb Potter, executive director of the Platte Valley Humane Society, which does business as Paws and Claws. "In all the years of Paws and Claws being open, I've never seen anything quite like this."
Animal shelters often see an increase in cats during kitten season – it's the period from spring to autumn during which felines will have kittens. But Potter noted it's been worse this year.
The sure way to make sure a cat doesn't contribute to the overpopulation issue is to get the animal spayed, if female, or neutered, if male. Potter noted cats can reproduce up to three times a year and can start reproducing when they're as young as 3-months-old.
"When they come in and we get five, six, seven a day and we adopt out one or two, we still have to wait for our vets to be able to take care of them," Potter said, noting that veterinarian clinics are experiencing staff shortages, as are many other businesses.
"That's where we're running into our problems – until they're fixed and vetted, we can't get them adopted out and we just have no space for them."
Once an animal is brought to Paws and Claws by animal control, they are first placed in the animal control room to decompress. Once the cat is calmed down and staff feel like the animal can be moved safely, the feline is transferred to a second room where it will stay until being examined.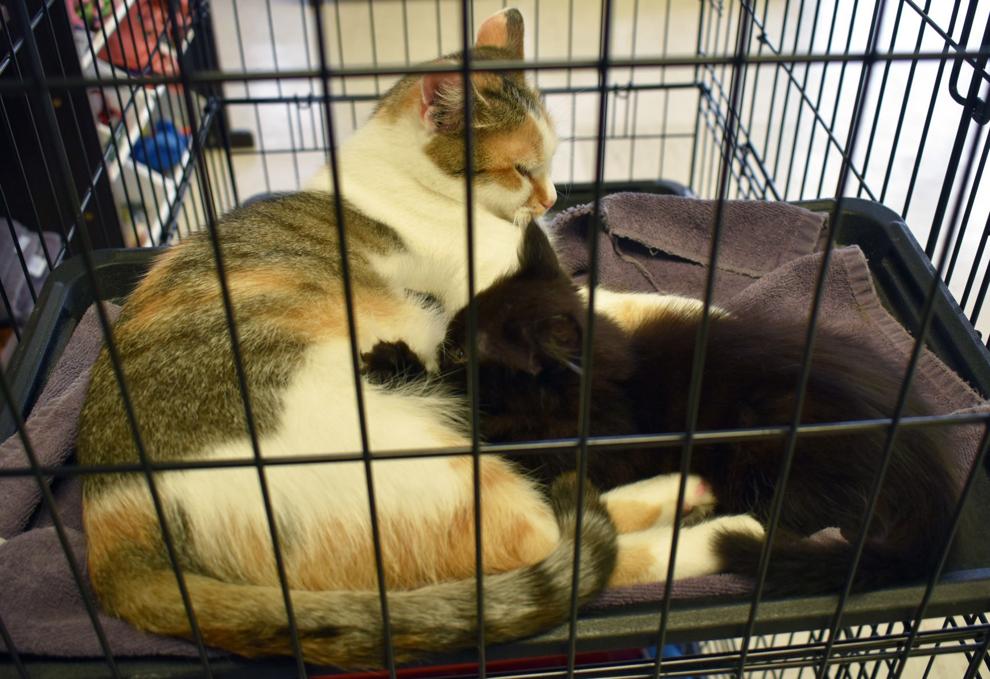 "These are kitties who are waiting for a vet to come in to be able to exam them," Potter said. "Once they are moved over here, they are given some vaccinations and then our vet will do a thorough check up on them. We will decide if they are old enough to get spayed or neutered."
When cats are spayed/neutered, they are moved into the adoption room. Small kittens and their moms, as well as laid-back cats, are placed in the Paws and Claws front lobby right where visitors can see them.
Of course, that doesn't include the two full isolation rooms that hold animals that are being treated for a medical condition or are currently placed in foster care.
"Our staff is working from 7:30 in the morning and they're still cleaning these litter boxes, doing all the medications for them, laundry – towels and blankets and all it takes for this," Potter said. "They're still doing this until well until 2, 3 o'clock in the afternoon nonstop. Then in the afternoon they come back and re-scoop the litter boxes."
Potter said one way residents can help is by not putting out food for seemingly stray cats because some of those felines are actually other people's pets who then end up at the animal shelter. Potter also recommended people not allow their cats to roam around outdoors.
"A lot people don't release there's a leash law here in Columbus and that means your cat is not free to roam around the neighborhood," Potter said. "And then when your neighbors or people down the street put food out, that draws your cat as well. So some of these cats we feel have owners and, for whatever reason, they're not being claimed."
Fortunately, Potter noted, local vet clinics have stepped up to help Paws and Claws and the shelter has been able to send 10 or 12 cats at one time to Northeast Community College in Norfolk for basic care.
Potter encouraged a resident who has been feeding cats to call the shelter to get ideas about how to get the felines spayed or neutered.
"We really want to nip this crisis in the bud and give these kitties a chance at a great new life," Potter said.