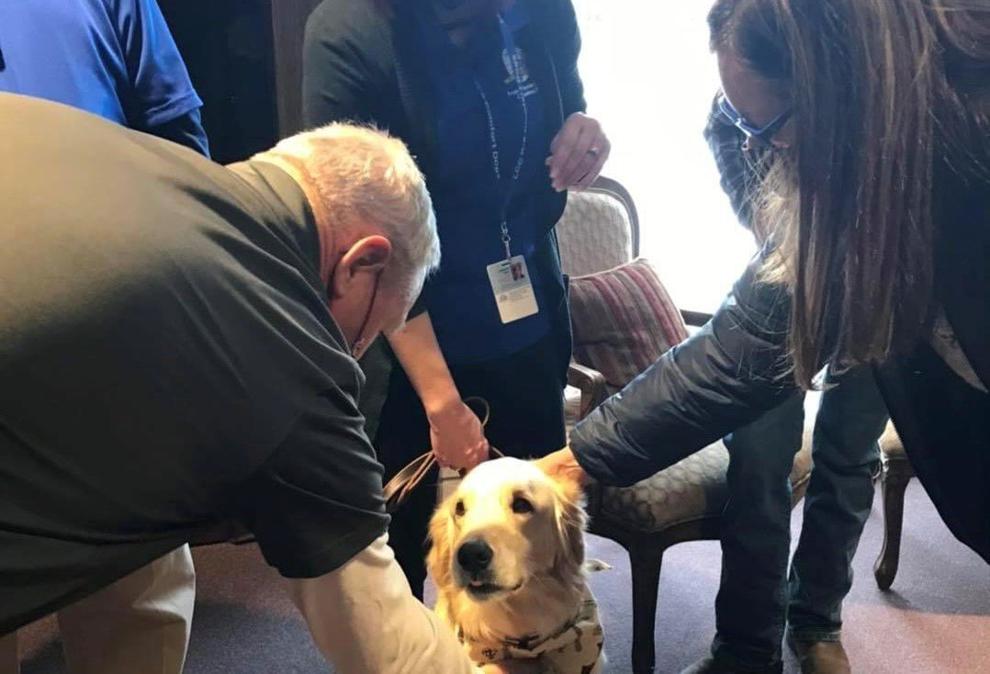 Editor's note: An earlier version of this article incorrectly stated which breed Eden is. She is a Golden Retriever, not a Labrador. The Telegram regrets the error. 
Peace Lutheran Church recently welcomed an addition to its services – a comfort dog named Eden.
Eden, a Golden Retriever, is part of the Lutheran Church Charities (LCC) K-9 Comfort Dog ministry. The teams - comprised of a dog, handlers and ministry partners - participate in events such as school and hospital visits and other church-related happenings. One handler and ministry partner go with the dog to events.
"One part of our vision statement for Peace is (a) community embraced," Pastor Cory Burma said. "We want to be able to embrace our community with the love of Jesus. While Eden doesn't do that, she opens the door for us to be able to do that."
Essentially, Eden opens the door for Peace Lutheran, 2720 28th St., to show "love and compassion" to people who are hurting, he noted.
Currently, COVID-19 is restricting where Eden can go as some places aren't open yet. But she has been invited to some churches, Burma said, and she has been at services.
"She's usually (attending) at least two of the services, if not all of them," he added. "Often she shows up for midweek bible study with the children, for the children to come and love on her."
At church, residents don't even know she's there, he said.
"She sits underneath a pew," Burma said.
The comfort dog team will also not go anywhere unless invited, he added.
"We just won't show up at a funeral. We wait for someone from the funeral home or from the church where the funeral is going to be or the family even to ask for a comfort dog to be there," Burma said. "There's something about a dog that just almost naturally brings comfort to a person."
LCC K-9 dogs have previously visited areas where there have been disasters or tragedies, noted Warren Hellbusch, the top dog on Eden's team. Hellbusch and his wife, Mary, both handlers, are Eden's primary caregivers.
The couple attended a Grand Island training school in January 2020. For the training, they would take a dog one week and another couple would have the dog the next week. 
"It was our job to expose the dog to as many different environments, different situations as we could," Hellbusch said.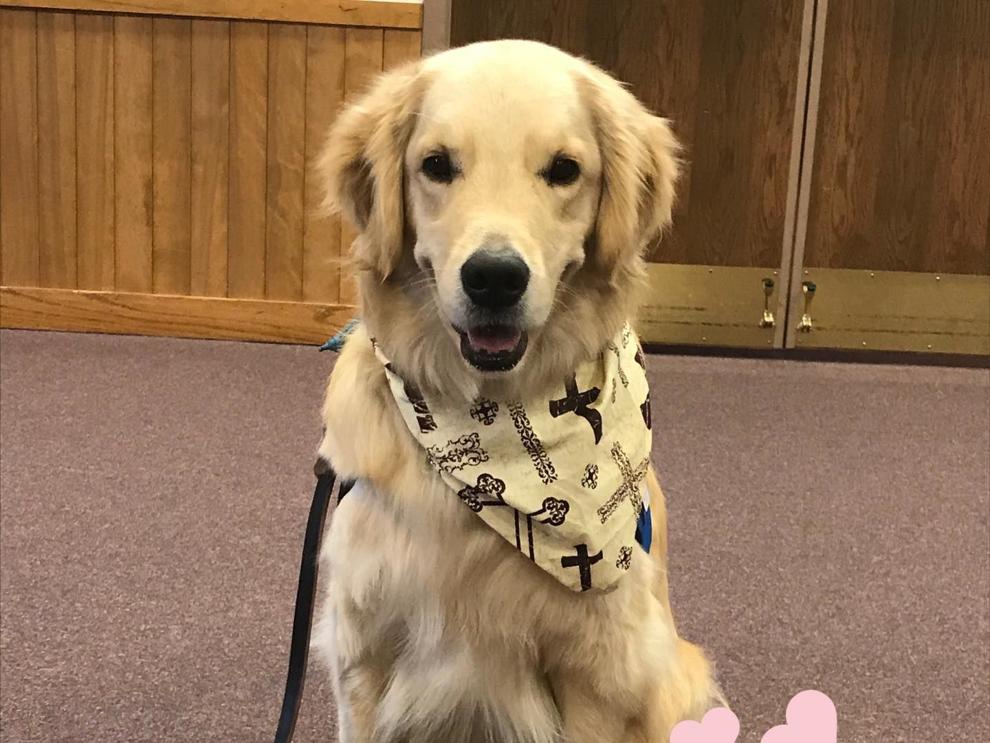 But then the COVID-19 pandemic interfered with training.
"A lot of the nursing homes and schools were shut down," Hellbusch said. "We had no access to them."
Last spring, Eden was able to pop by Prairie Village Retirement Center, 3000 39th Ave. in Columbus, and visit with residents through the window.
"People were shut in. They were shut off from family and it just brought smiles to their faces, just to see a friendly face," Hellbusch added. "We touched some people's hearts that day."
On Sunday, Eden took part in her commissioning service in Peace, where she was presented with her vests. The commissioning service is when Eden becomes official.  
"The church went to the dogs," he added.
Troy Urkoski, one of her handlers, said the group is excited to get going.
Urkoski is both the veteran and the law enforcement handler for Eden. He is currently an investigator with the Columbus Police Department, and he served in the Army Reserve from 1994 to 2004. Urkoski was deployed briefly in 2000 to 2001 to Kosovo and in 2003 to 2004 was deployed to Iraq.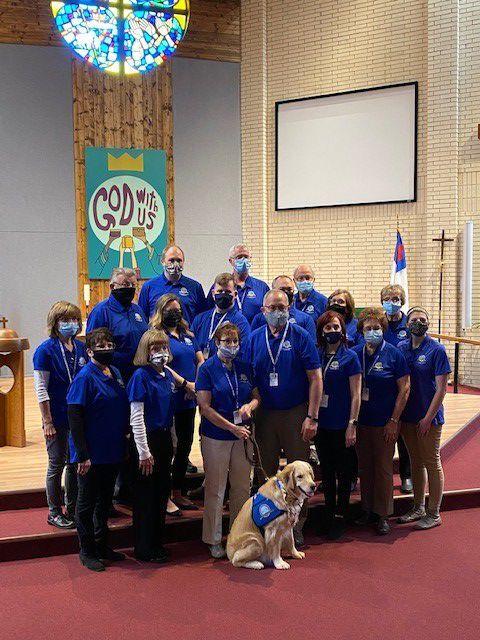 "(I'm) hoping (Eden) will be there to give some comfort," Urkoski noted. "(She'll) be a bridge between us and the people she's visiting… a lot of people who really are comforted and feel relaxed with the dogs are more willing to talk with us."
This process has been years in the making, Burma added.
Since the Hellbuschs have been bringing dogs-in-training home and to church, the group at Peace has known Eden for a little over a year and a half. 
"When we found out that we were getting Eden, it was really neat," Hellbusch said. "She had been here and we knew her already. Then when she came and we got to see her on Wednesday and Thursday, you could tell that she recognized Peace."